Epcot Day 2 Disney World FastPass+ Higher Crowd Itinerary
By Dave Shute
(Note: this is from the FastPass+ Higher Crowd Itinerary. The itinerary works only for certain weeks. See this to see if it works for your dates.)
EPCOT DAY 2: FRIDAY AGENDA
Today you will complete Epcot, and have the evening off.
Assuming you saw Spaceship Earth, Ellen's Energy Adventure, Frozen Ever After (if open) and some of World Showcase on Saturday, you'll have an easy day today.
If you missed some of these, the priorities from among them to fit in today are Spaceship Earth, Mission Space and World Showcase.
For today you should have FastPass+ for Test Track, Turtle Talk with Crush, and a third ride.
You have no reserved dining today.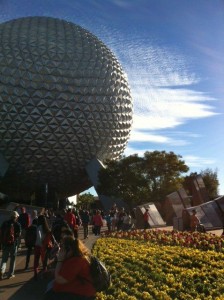 FIRST THINGS
Be at the park by 45 minutes before open.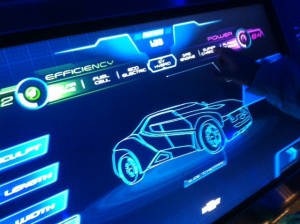 AT THE PARK: MORNING
Enter the  when the park opens and see Soarin'
Ride MISSION: Space
Head to Test Track. Ride it using FastPass+.
Head to the other side of Future World and see the attractions in the Imagination Pavilion– Disney-Pixar shorts, and Journey Into Imagination with Figment
Fit in The Seas with Nemo and Friends, Living with the Land, and Circle of Life around your FastPass+ for Turtle Talk with Crush. If lines are too long for Living with the Land, get a fourth FastPass+ for it later. Note that as you ride each FastPass+ ride you can move the next to an earlier time, if available.
Have lunch while you are in this area of the park at Sunshine Seasons in the Land Pavilion on the lower level
Next is the rest of World Showcase, starting in Canada and progressing counter-clockwise. Tour as you did Saturday night, checking out the shows as you wander
If the kids are bored by World Showcase, check out Agent P's World Showcase Adventure
And you are almost done!  Check out Innoventions on your way out of the park
PREVIEW OF TOMORROW
Tomorrow you complete your visit to the Magic Kingdom.


Follow yourfirstvisit.net on Facebook or Google+ or Twitter or Pinterest!!
RELATED STUFF