Animal Kingdom Day 2 Disney World FastPass+ Higher Crowd Itinerary
By Dave Shute
(Note: this is from the FastPass+ Higher Crowd Itinerary. The itinerary works only for certain weeks. See this to see if it works for your dates.)
If your arrival is May 27 or later the summer of 2017, use this for the first and second Sunday–including the FastPass+ you need to book for then–instead of what's written here!
ANIMAL KINGDOM DAY 2: SECOND SUNDAY AGENDA
Today you spend the morning completing your visit to Disney's Animal Kingdom, and then depart for home. You have no scheduled meals.
You should have FastPass+ for Festival of the Lion King, Kali River Rapids, and a third (pick from your favorite from your First Sunday visit).  Your goal today is to see Africa, complete Asia with Kali River Rapids, and if you have time and interest, see Rafiki's Planet Watch.
Bring spare clothes and shoes to change into, as you will get soaked on Kali!
MORNING
Check out and note your instructions for Disney's Magical Express if you are using it.  If you aren't, for many domestic airlines you'll be able to check bags and print boarding passes near the front desk.  This is a tip-based service.  You can also store your bags at the bell stand
Arrive at Animal Kingdom by 45 minutes before open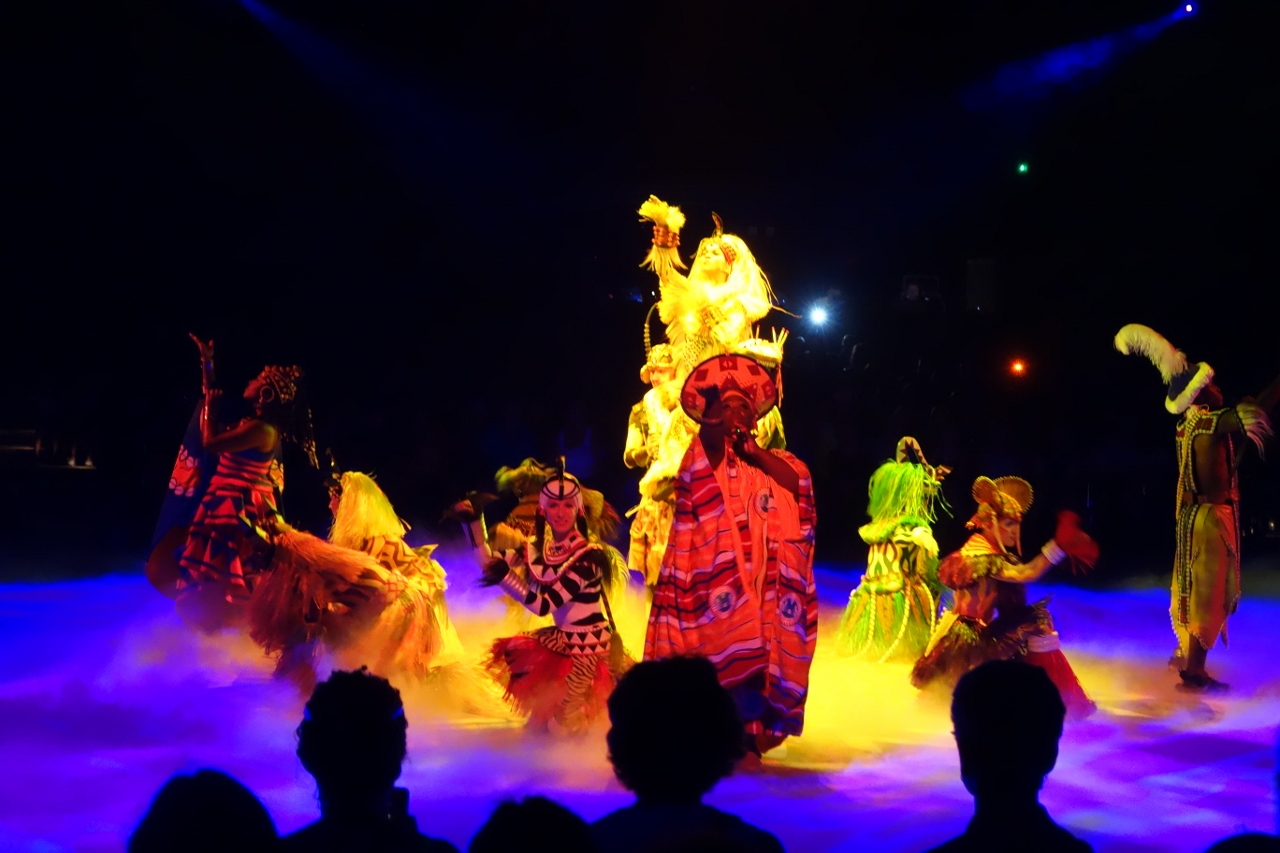 AT THE PARK
Enter the park, and go to Africa and ride Kilimanjaro Safaris
See the Pangani Forest Exploration Trail
Use your FastPass+ for Festival of the Lion King, and anything else you have scheduled
Revisit favorite rides.
See Kali River Rapids
Rafiki's Planet Watch is a minor adventure accessed by the Wildlife Express Train. If interested, and you have time (including the train allow at least 45 minutes), see it
Sadly return home


Follow yourfirstvisit.net on Facebook or Google+ or Twitter or Pinterest!!
RELATED STUFF