Amenities at Disney's All-Star Music Resort
By Dave Shute
For the first page of this review of Disney's All-Star Music Resort, click here.
AMENITIES AT ALL-STAR MUSIC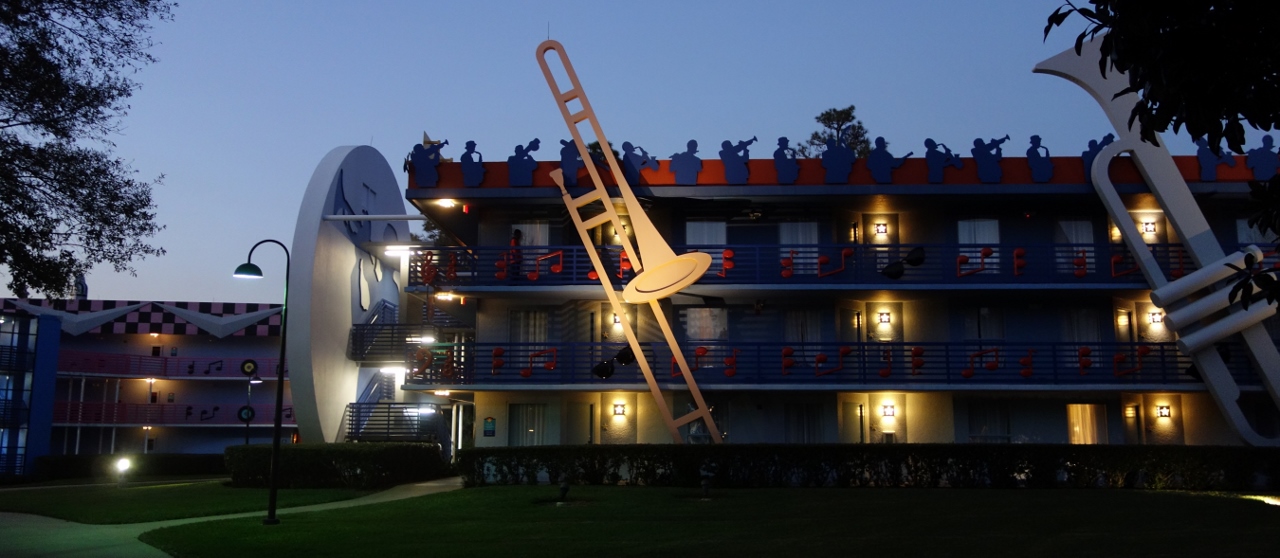 Disney's All-Star Music Resort includes an arrival building called Melody Hall, where you will find most of its amenities.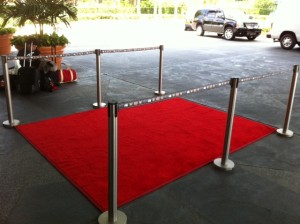 You are greeted at Melody Hall by a charming red carpet–you're an All-Star, after all!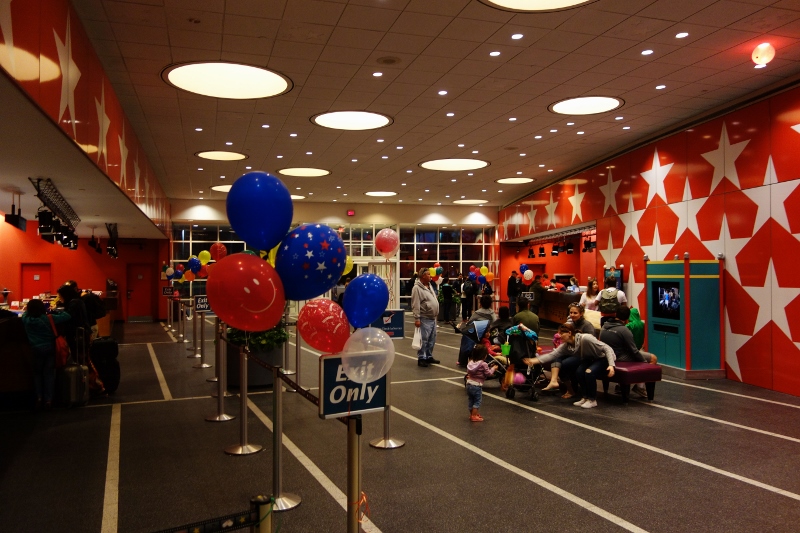 You'll find inside Melody Hall all the key resort services–the check-in lobby…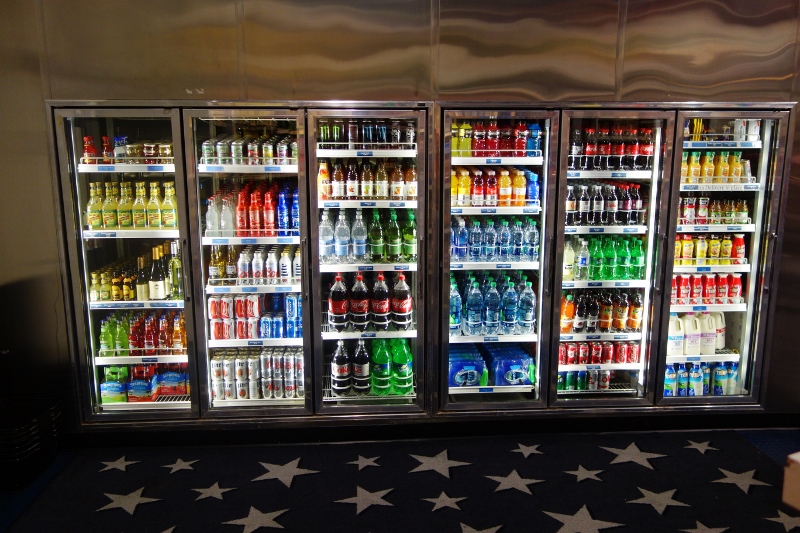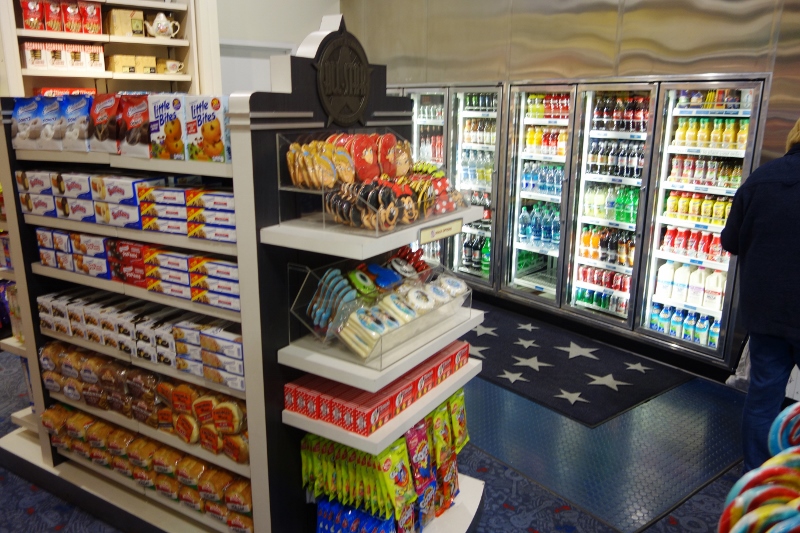 …gift shop…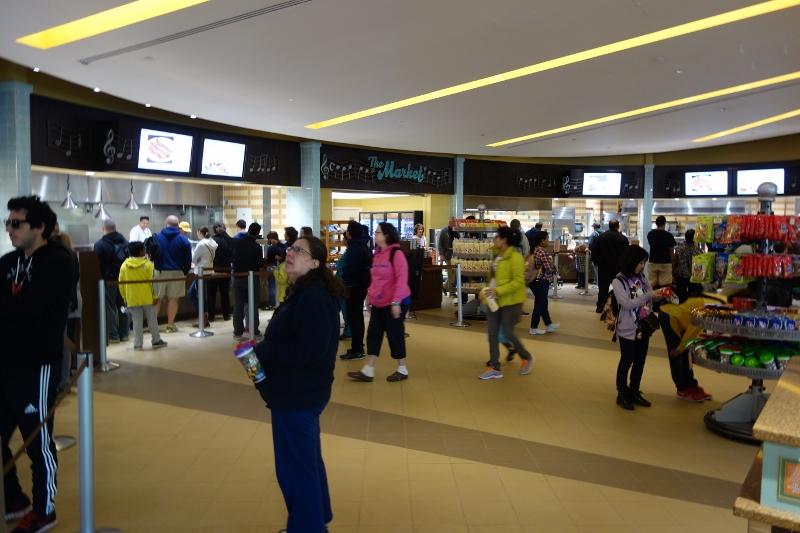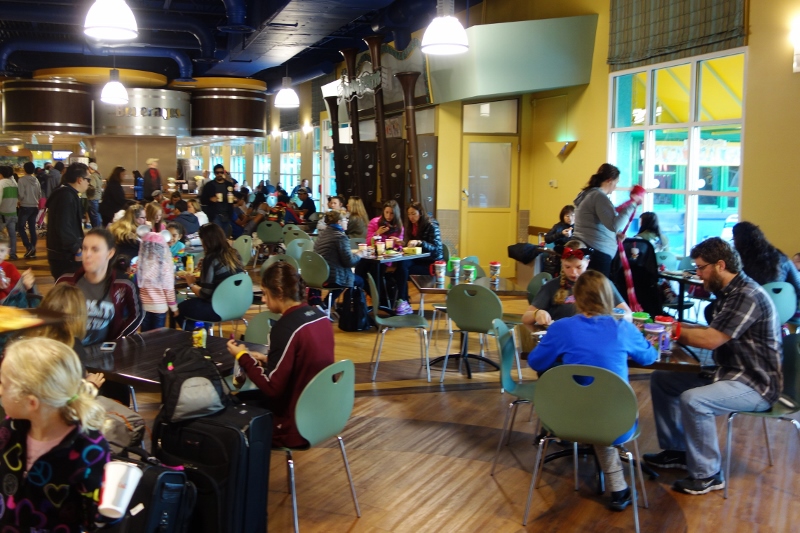 …and food court, renovated in 2014 but still too small at peak times.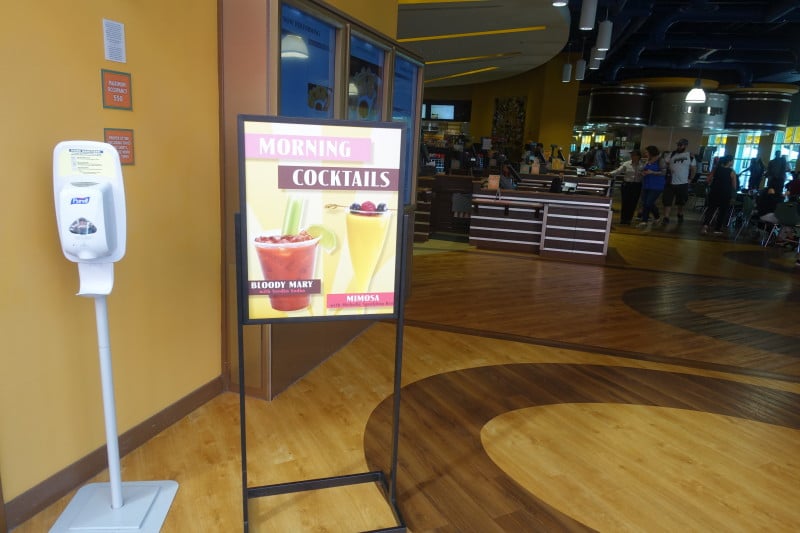 The addition of alcoholic drinks to the dining plan has led to a change in morning moods.
In late 2017 the food court began an experiment. Disney value and moderate resort food courts typically have multiple stations, at which you order and then wait for your food.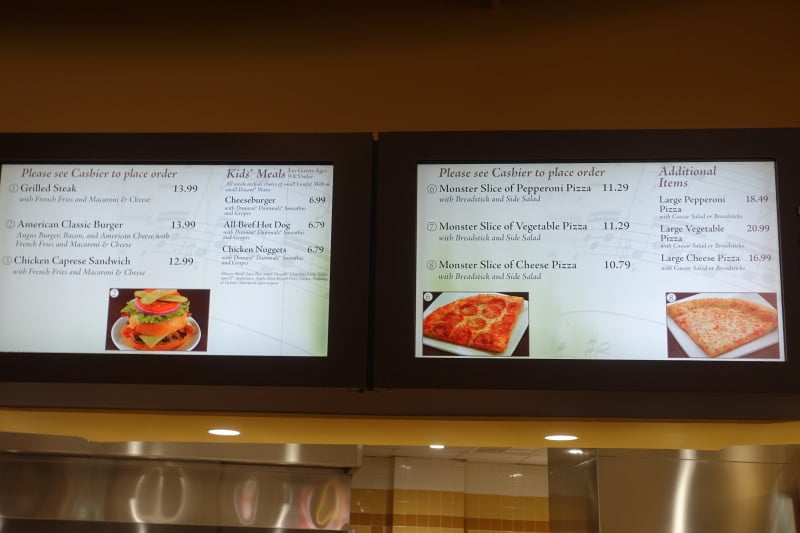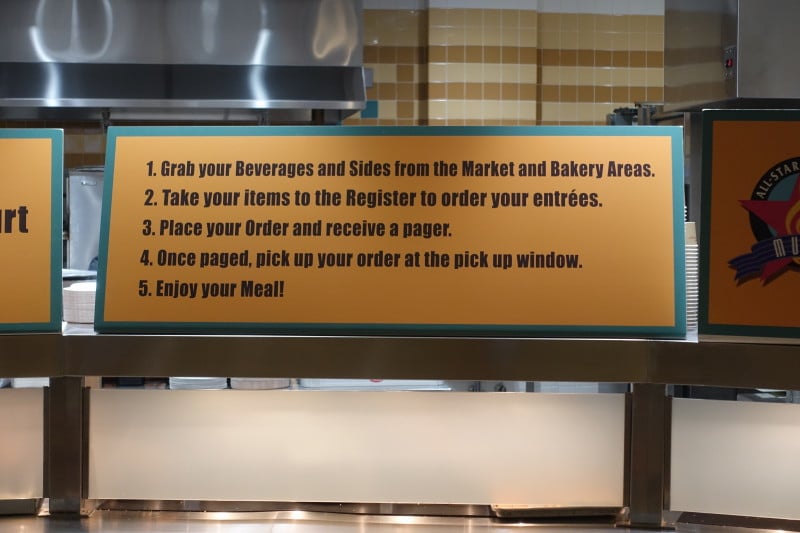 Now, for some–but not all–options, you order your food at the cashier station…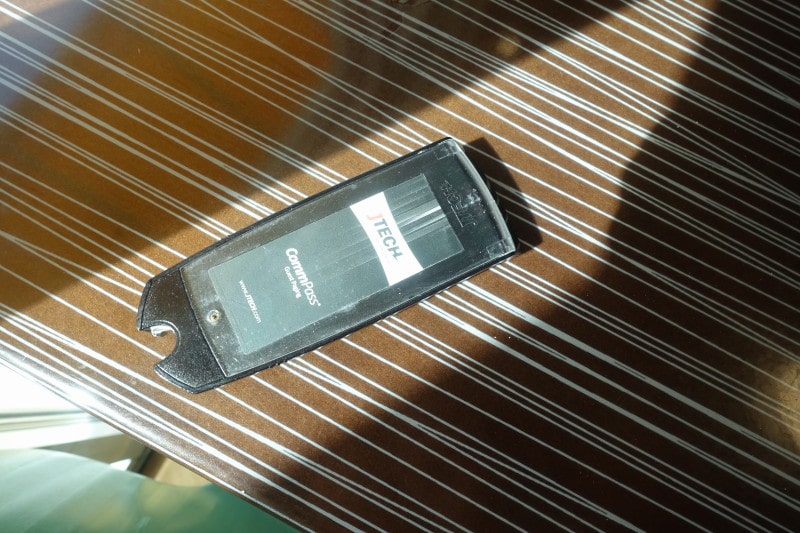 …receive a pager…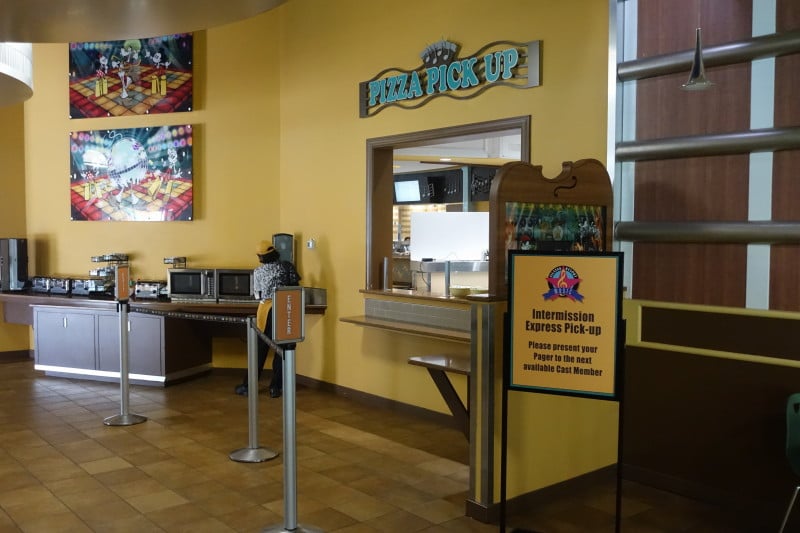 …and return to what had been the Pizza window to pick your order up when the pager goes off. This has the effect of reducing crowds in the food station area, at the cost of some members of your party getting their food much sooner than others, as some stations remain "order and wait."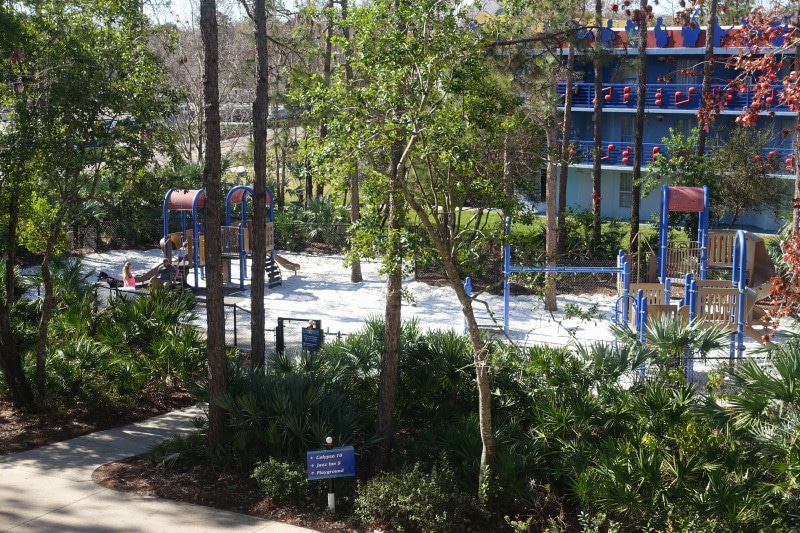 Between buildings 9 and 10 you'll find this playground.  More play opportunities (including the bar) are round the main Calypso pool.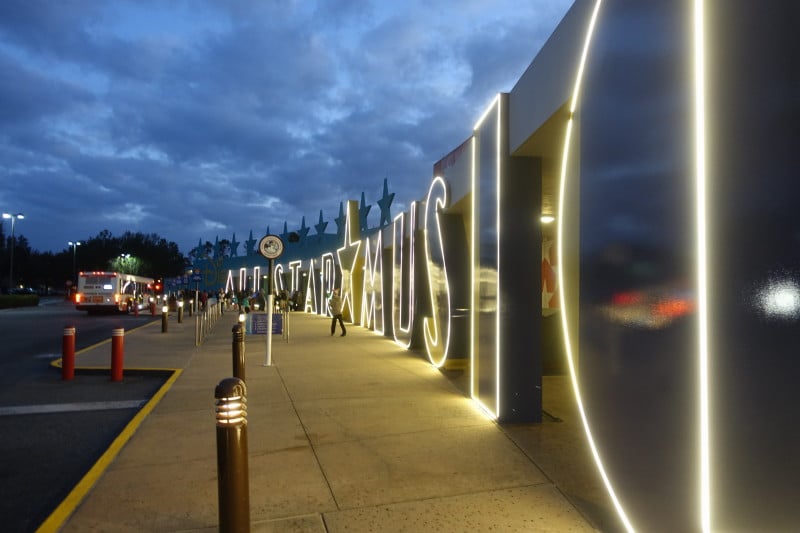 Outside on the street side you'll find the bus stops.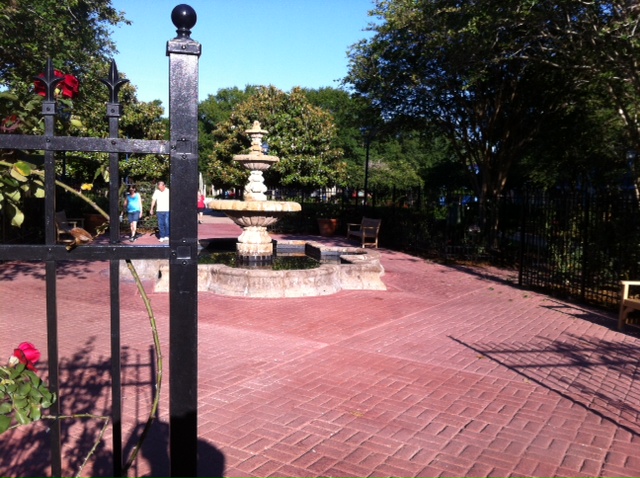 Between the two pools, framed by the two Jazz buildings, is a lovely courtyard that sets much of the tone of All-Star Music–since everyone except those staying in the two Calypso buildings will walk through it on their way to the main pool and the services at Melody Hall.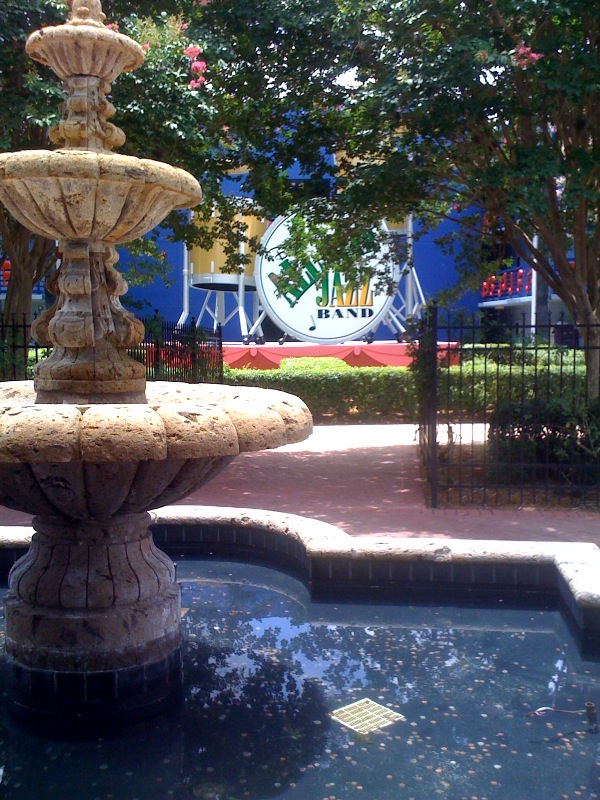 None of my images really do this area justice…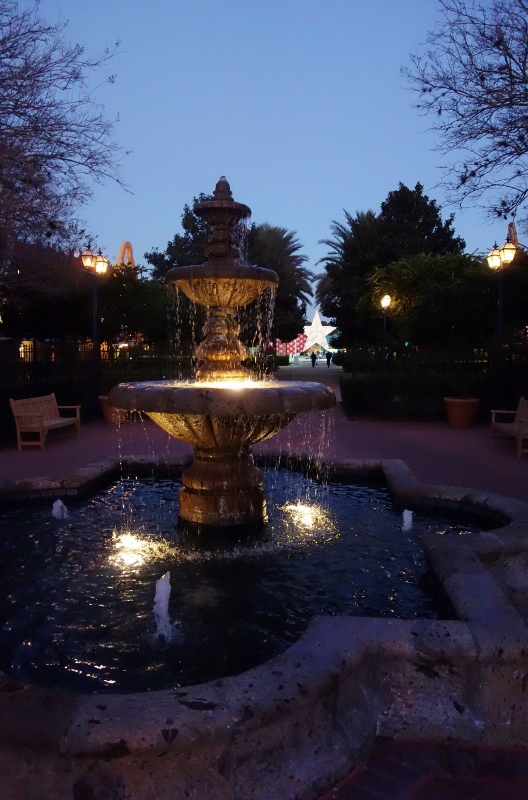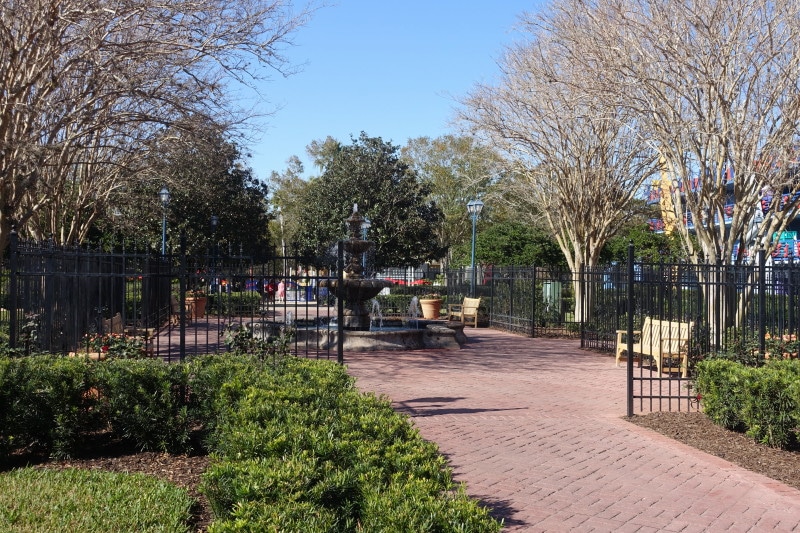 …so I've posted four, trying to capture the overall feel!
And then there's the pools…
This review continues here.
MATERIAL IN THIS REVIEW OF DISNEY'S ALL-STAR MUSIC RESORT
OTHER KEY PAGES FOR WHERE TO STAY AT DISNEY WORLD


Follow yourfirstvisit.net on Facebook or Twitter or Pinterest!!
RELATED STUFF