Photo Tour of a Standard Room at Disney's All-Star Music Resort
By Dave Shute
For the first page of this review of Disney's All-Star Music Resort, click here.
PHOTO TOUR OF A STANDARD ROOM AT DISNEY'S ALL-STAR MUSIC RESORT
Standard rooms at the three All-Star resorts have the same room layouts, and Art of Animation standard room layouts are very similar.
Not-yet refurbed rooms at Pop Century are slightly different but all standard value rooms have the same amenities. Refurbed rooms at Pop Century include queen rather than full beds, and, in a first for value resort standard rooms, coffeemakers.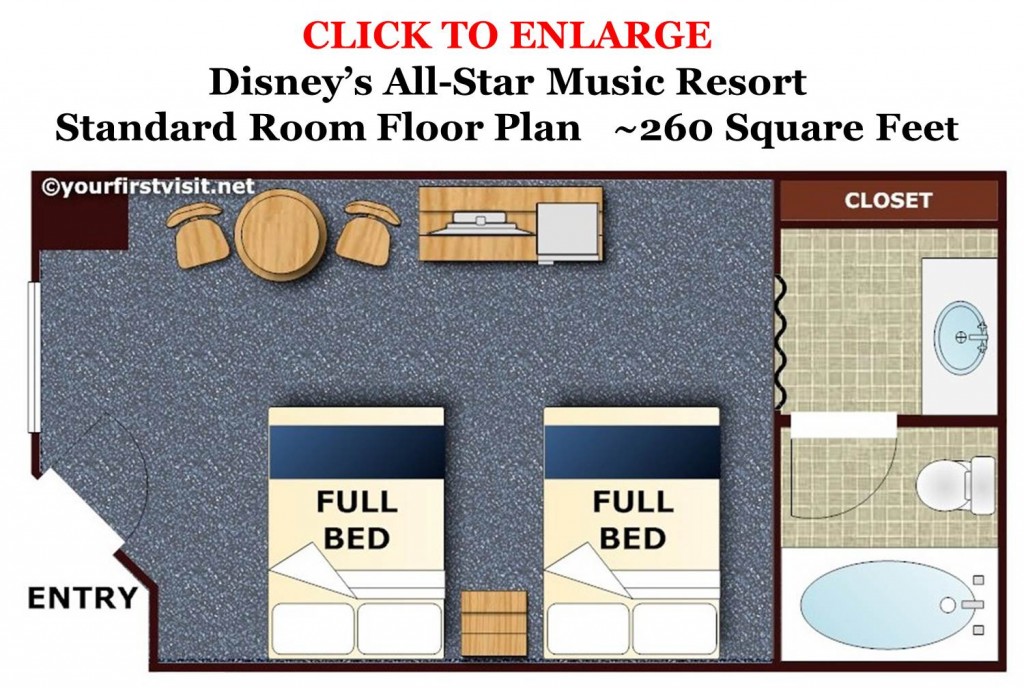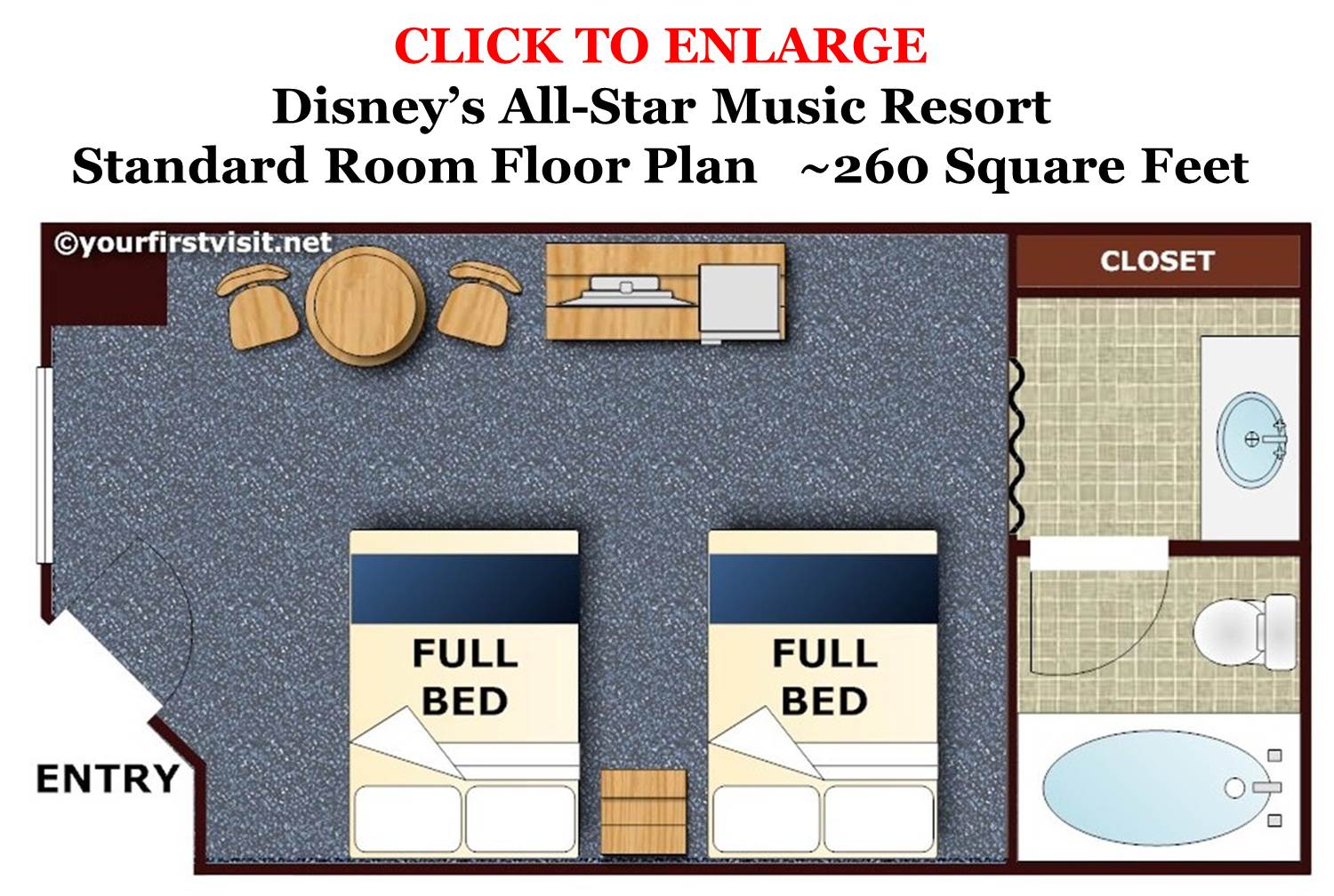 All have the same square footage.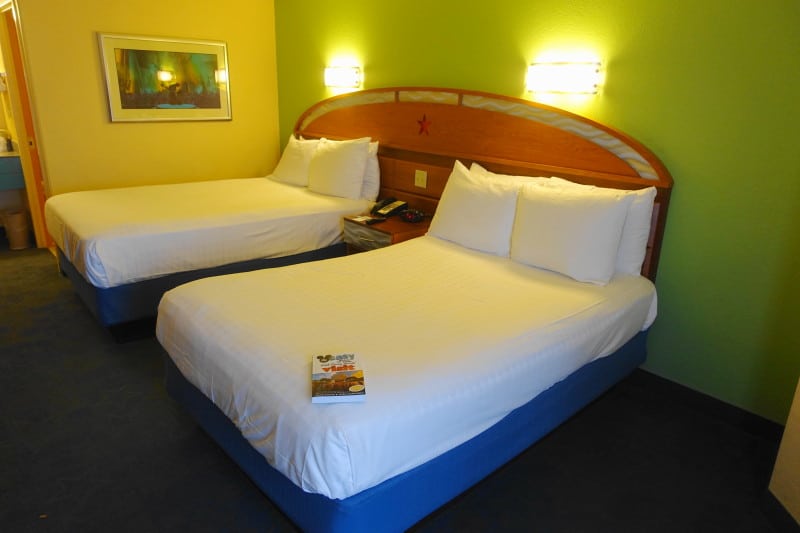 In All-Star Music there's two full beds on one side of the room.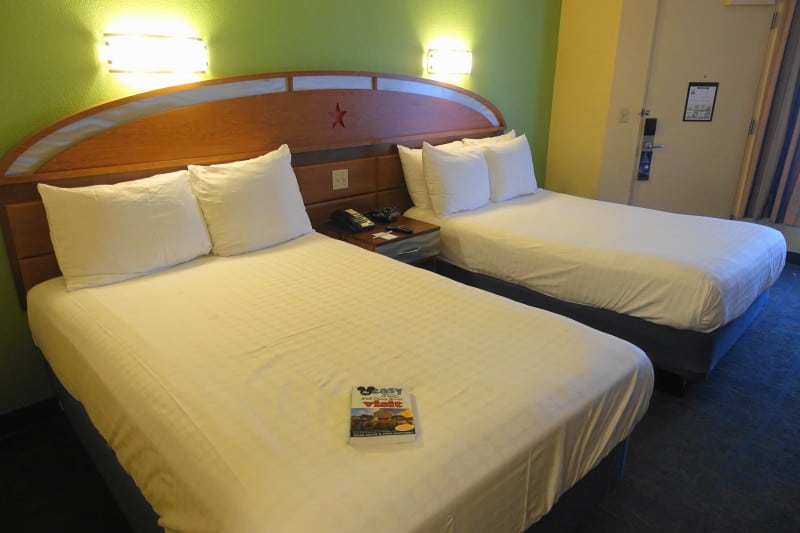 Here's the bed side from the back…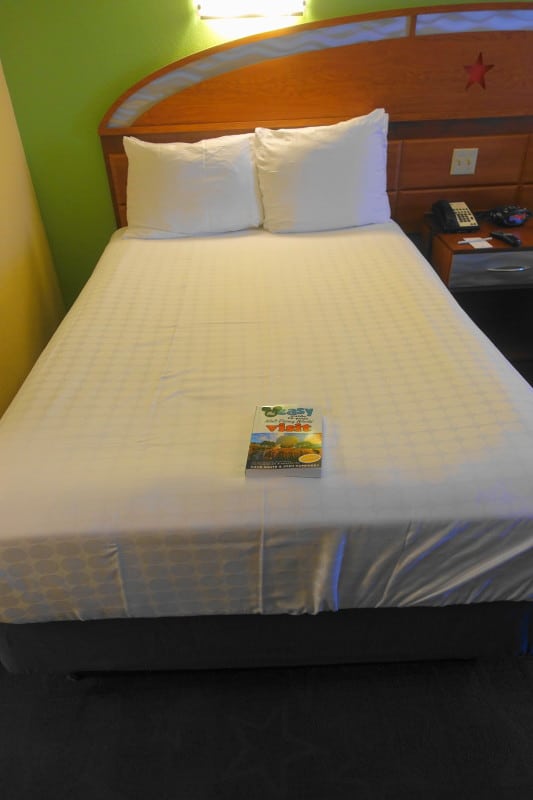 …and a closer view of one of the full beds.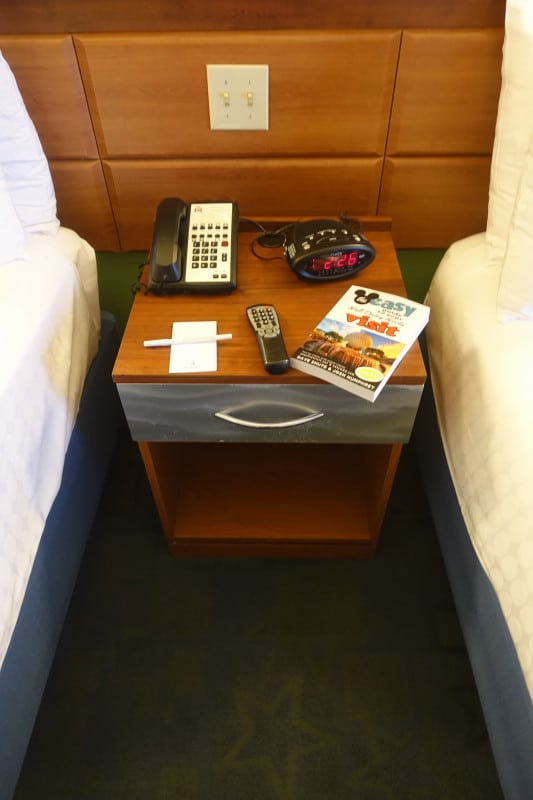 Between the beds is a small table with a storage shelf below…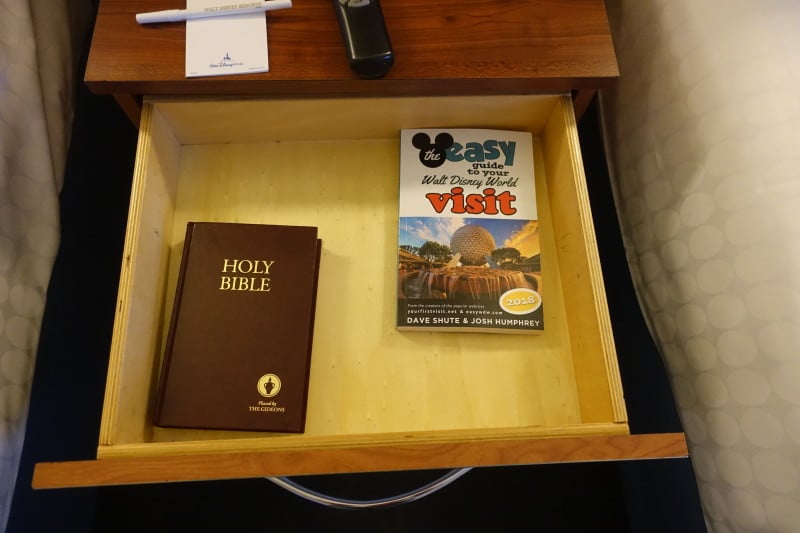 …and this drawer, big enough for your important books.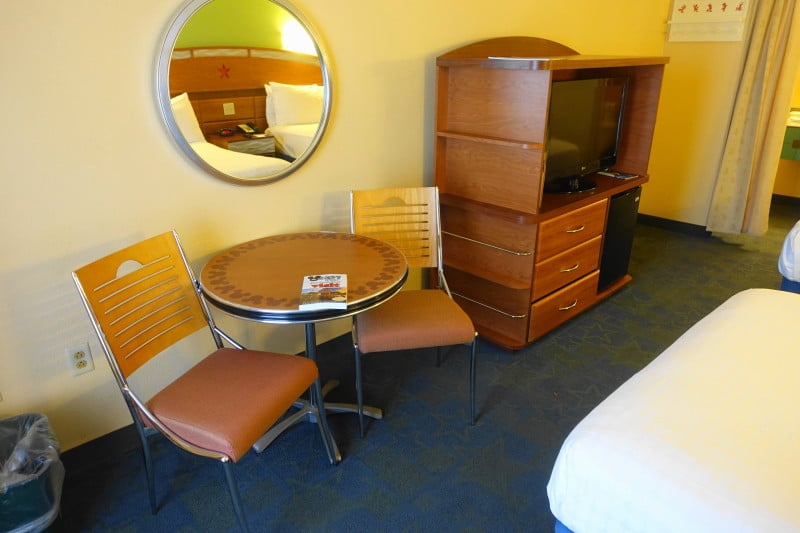 On the other side, you'll find a table, chairs, and dresser-TV-mini fridge combo.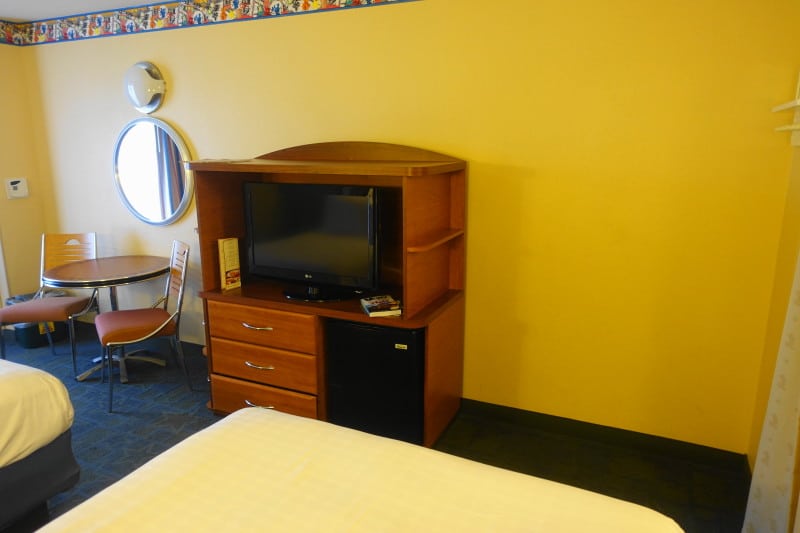 The TV side from the back of the room. The blank space on the right is where you'd find the connecting door, if present.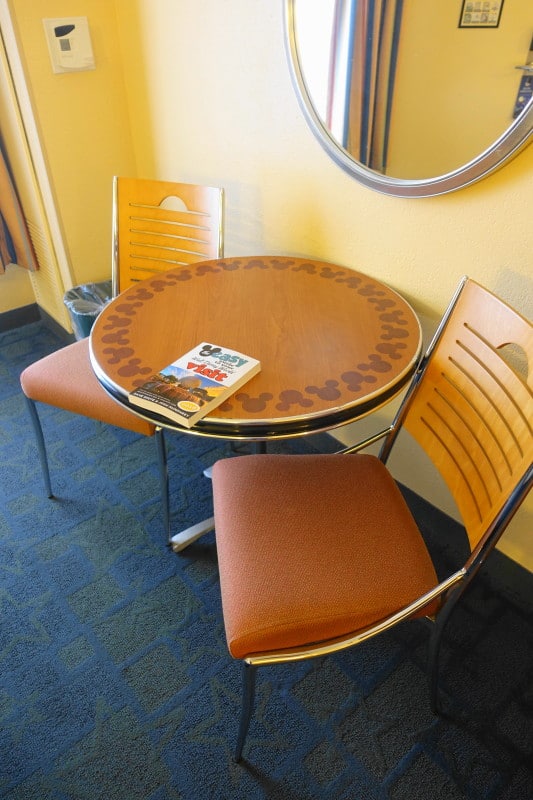 The table and chairs on this side.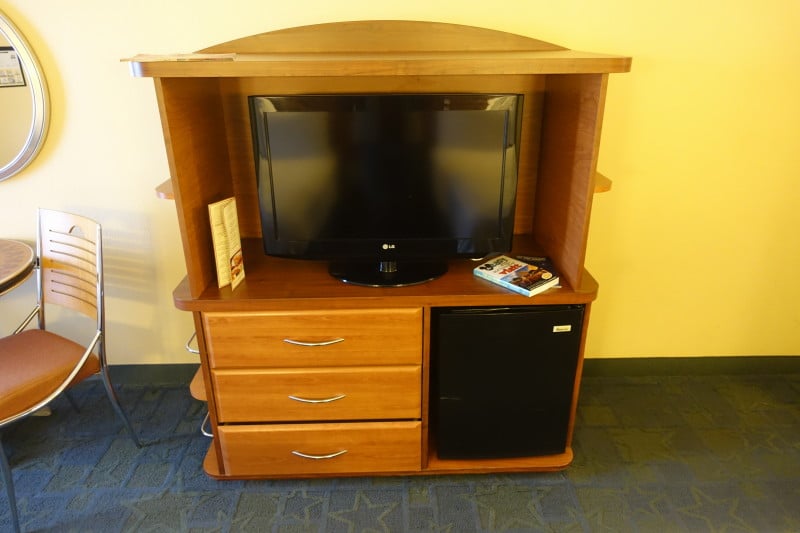 The dresser has a TV above, drawers on one side, and a mini-fridge on the other.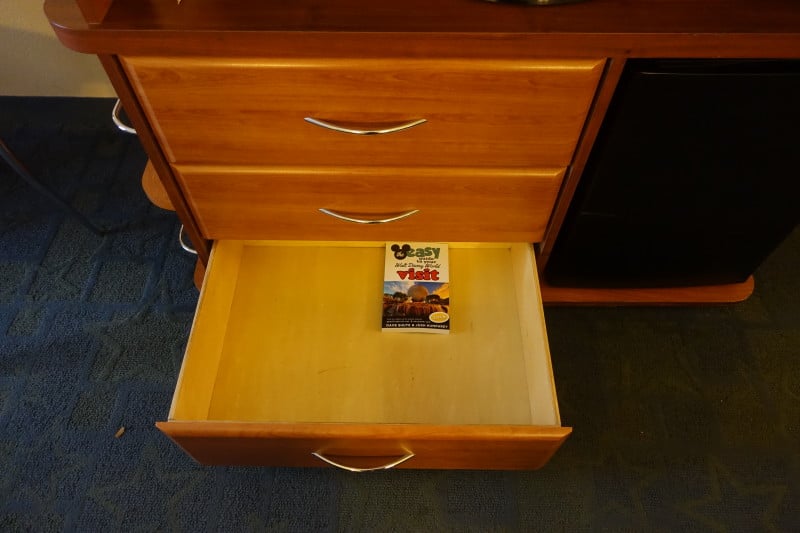 The drawers, as in all the value resorts,  are a little small.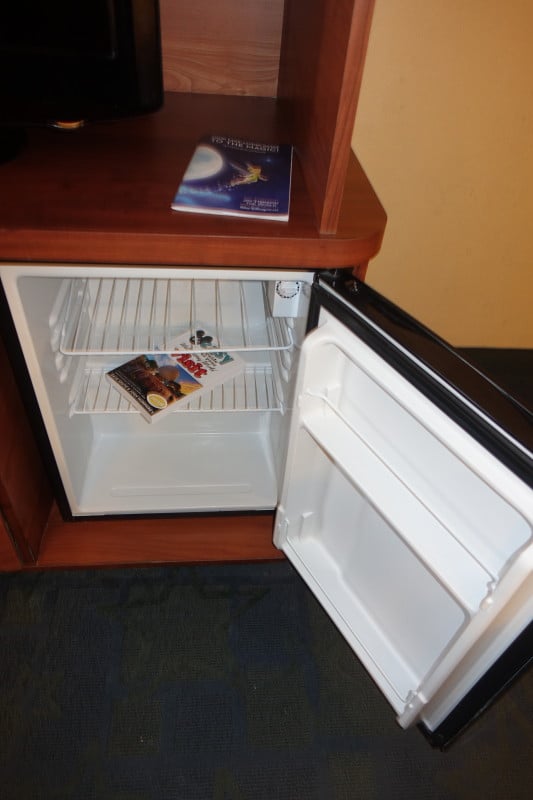 The mini-fridge is standard-sized–note the scaling object, and absence of a freezer compartment.  Mini-fridges at the value resorts back in the day used to be an extra charge, but for years now have been included at no extra charge in all value resort rooms. Still no coffee maker in these rooms, though…although as noted you'll find them in refurbed rooms at Pop Century.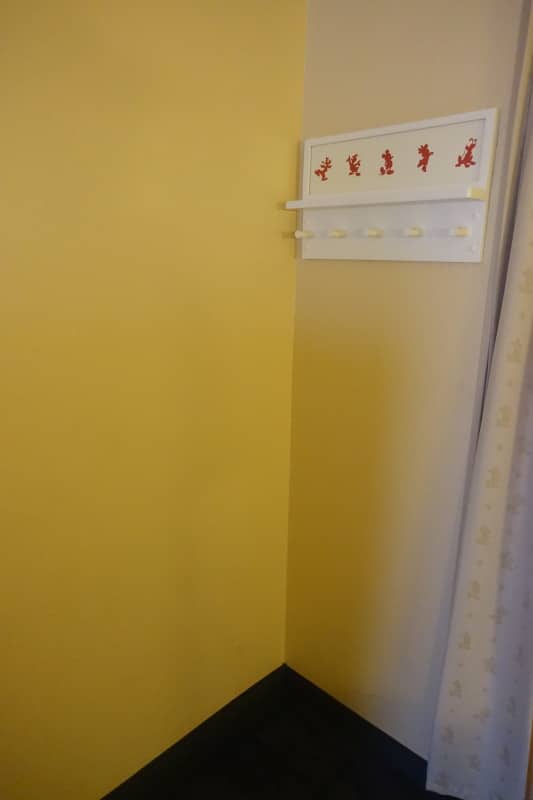 Between this dresser and the bath is a coat/hat rack, and space where the connecting doors are in rooms that have them.  This space also fits a Pack 'n Play or a scooter.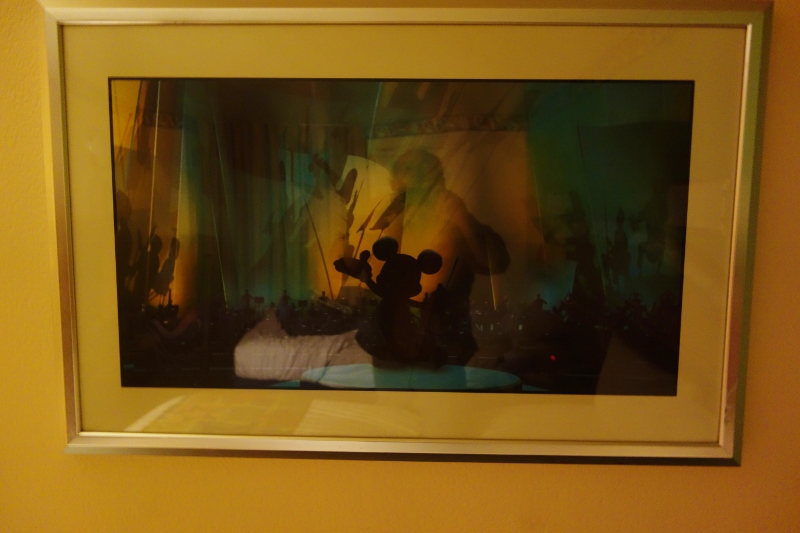 The bedroom area is separated from the bath area by a fabric curtain. There's a bit of art on the wall–it, the shower curtain, and the wallpaper border, are the only ways to tell the All-Star rooms apart.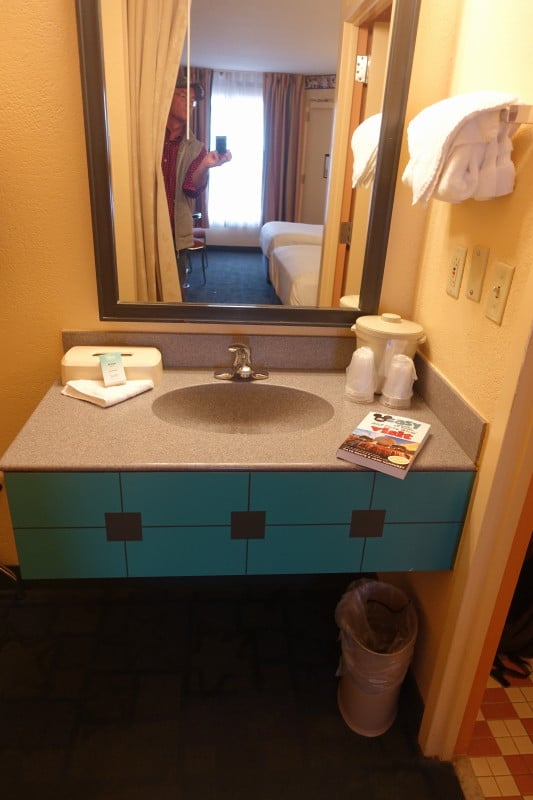 Beyond the curtain you'll find the sink…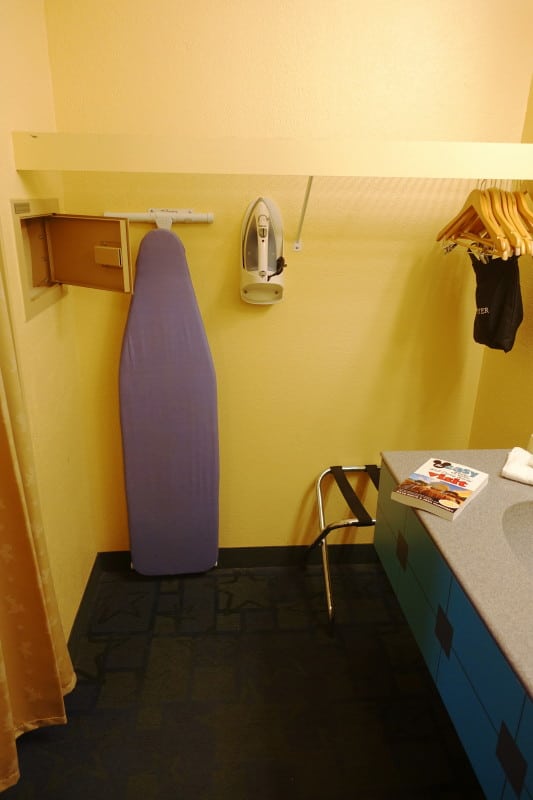 …and next to it the closet area…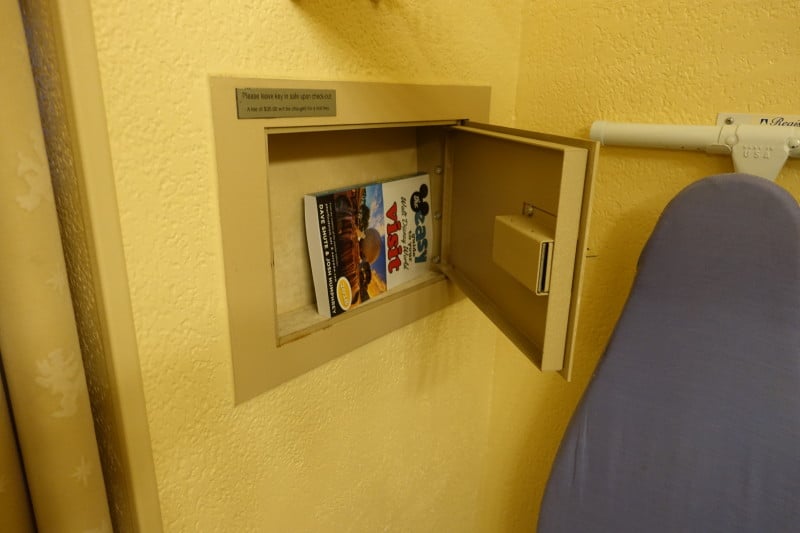 …with this small safe.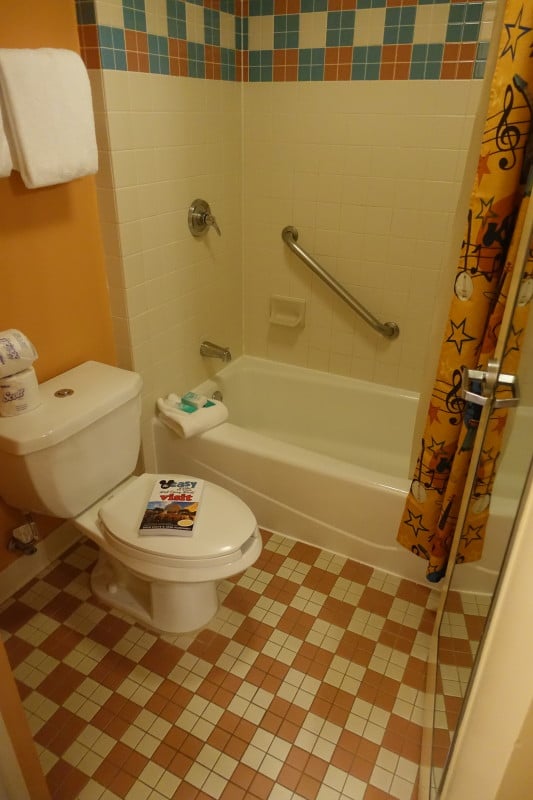 Separated from this space by a door is the toilet and tub area.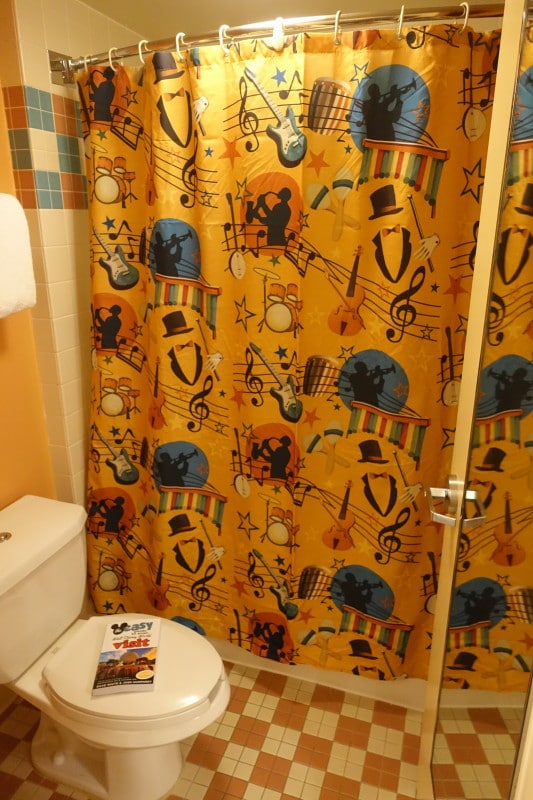 The musical shower curtain.
The fun of the value resorts–except for Art of Animation–is in the exteriors, not the interiors.
This review continues here.
MATERIAL IN THIS REVIEW OF DISNEY'S ALL-STAR MUSIC RESORT
OTHER KEY PAGES FOR WHERE TO STAY AT DISNEY WORLD


Follow yourfirstvisit.net on Facebook or Twitter or Pinterest!!
RELATED STUFF