Photo-Tour of a Cars Family Suite at Disney's Art of Animation Resort
By Dave Shute
THE CARS FAMILY SUITES AT DISNEY'S ART OF ANIMATION RESORT
(Note: this photo-tour of a Cars Family Suite at Disney's Art of Animation Resort is a supplement to the full review of the Family Suites that starts here. In that review, you'll find more detail on such items as bed dimensions, actual storage space, etc.)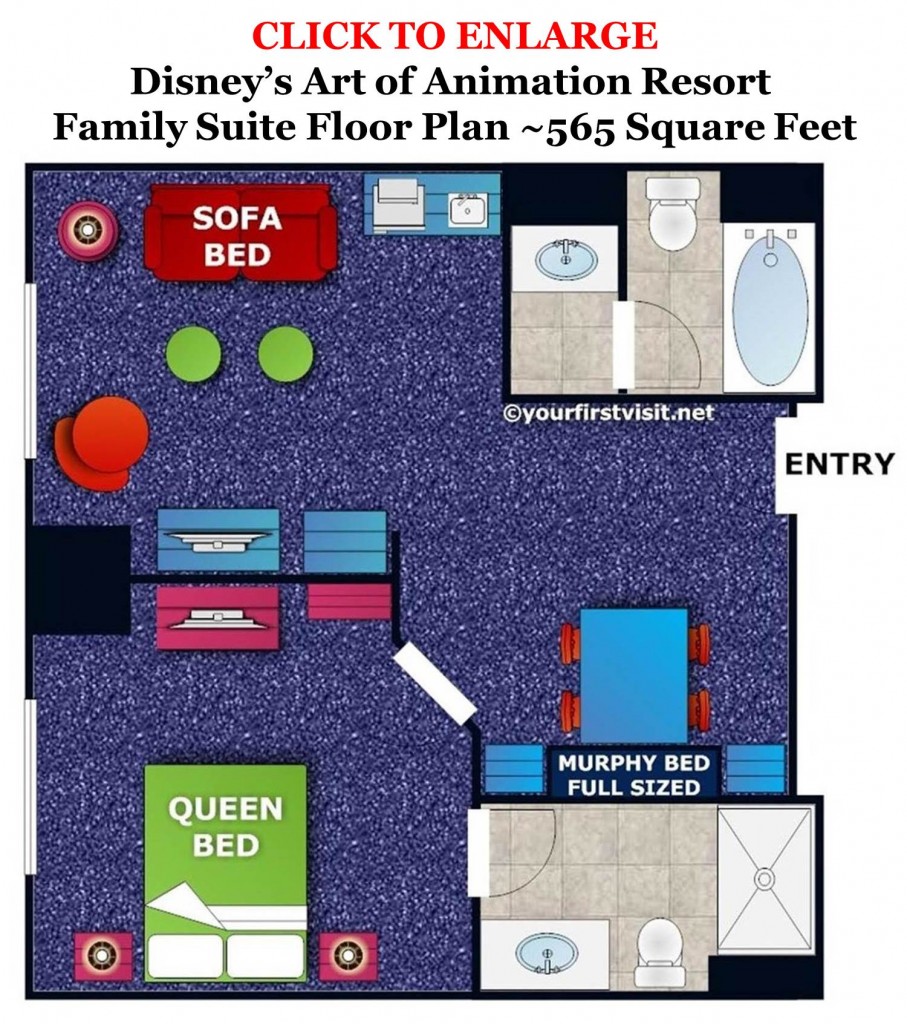 The three types of Family Suites at Disney's Art of Animation Resort–Cars, viewed here, Finding Nemo, and Lion King–have almost identical floor plans, varying only here and there in minor furnishings. (Click any of these images to enlarge them.)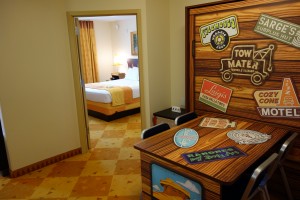 You enter the Cars Family Suites from the dining room, with the dining room table on one side…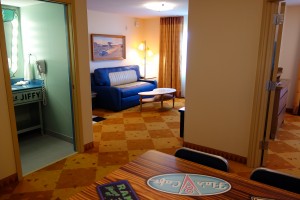 …and access to the second bath, mini-kitchen and living room on the other.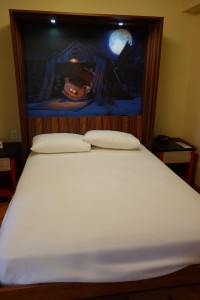 The dining table folds down into a bed…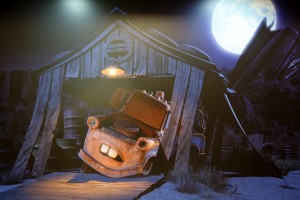 …with a darling sleepy Mater on the headboard.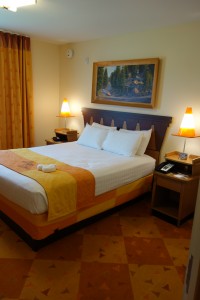 Beyond the dining area, through a door, you'll find the master bedroom. The master bedroom in Cars is the most lightly themed of those in the Art of Animation Family Suites.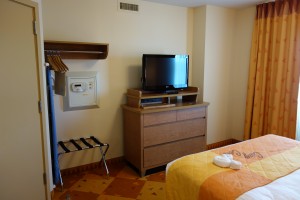 Here's the other side of the master bedroom.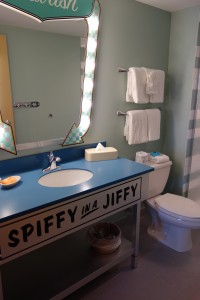 Accessible from the master bedroom is the master bath, with fun car-wash theming around the sink…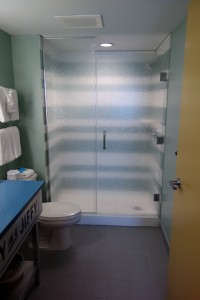 …and a simple shower.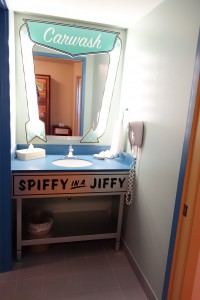 The second bath is accessible from the open part of the Family Suite, and is divided into a sink area–also car-wash themed…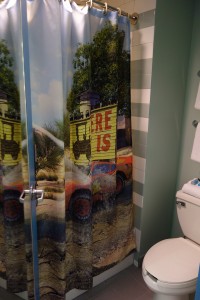 …and separate space with a toilet and tub. Note the silly shower curtain.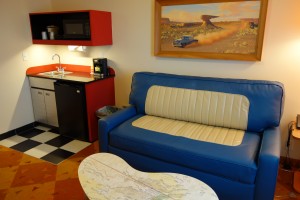 One side of the living room has the couch and mini-kitchen.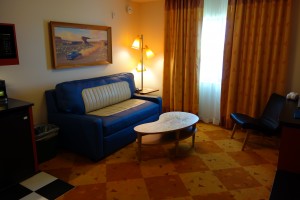 Here's another view of the couch–note the auto-themed upholstery…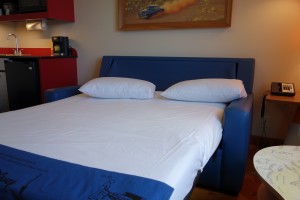 ..and here's the couch folded out into a bed.
The biggest difference between the Cars Family Suites and the other two types at Art of Animation is the coffee table.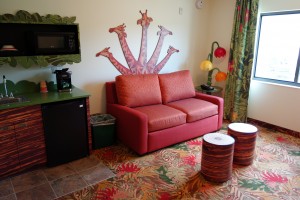 In the Finding Nemo and Lion King Family Suites (Lion King is shown above), you won't find a single coffee table, but rather two small round ones that also can serve as stools, so that the room can seat six.  The stools can also be dragged over to the dining room table so that it can hold around it 6 as well.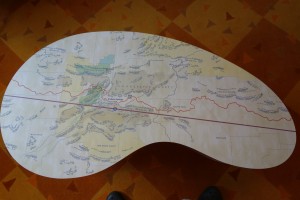 In Cars, instead you'll find this amoeba-shaped single table with a map of Radiator Springs.
You can still seat six in the living room, if you grab two chairs from the dining room and pull them in. Moreover, this table appeared sturdy enough to serve as a bench at the dining room table…but not quite so flexibly as the little stools in the other rooms.  But if you break it you buy it!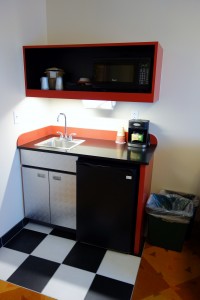 Also on this side of the main living space you'll find the mini-kitchen.  Note the garage/shop theming…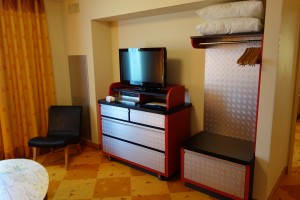 …which is also picked up on the opposite TV-side wall, where you'll find the second hanging rod in the space, TV and storage, and a chair.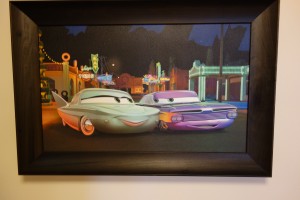 I really like the wall art in these rooms…
Personally, my favorite decor among the Family Suite options at Disney's Art of Animation Resort is that of this Cars room. But that doesn't really matter. If your kids love all of these movies, they will love all of these rooms!
Follow yourfirstvisit.net on Facebook!
RELATED STUFF