The Re-Imagined Disney's Caribbean Beach Resort
By Dave Shute
Disney's Caribbean Beach Resort emerged (mostly) last week from an almost 18 month long construction project, and is now once more a great choice among Disney's moderate resorts.
Highlights of the re-imagined Caribbean Beach include
The shift of the main entrance from Buena Vista Drive to Victory Way, near Jamaica
The abandonment of the Custom House (and its bus stop), with all check-in and concierge service moved to the much more central and convenient Old Port Royal area
The loss of nine accommodations buildings, a bus stop—and 576 rooms—in the old Barbados section and the more distant part of Martinique, reducing the resorts' capacity by more than 25%–meaning popular amenities, like the wonderful Fuentes del Morrow pool, have fewer guests competing for them.
The renaming of the old, confusingly named (especially for the dyslexic, like me) Trinidad South and Trinidad North, to Barbados and plain old Trinidad.
A complete redo of the bar, dining options, and gift shop. The needs for each of these has been served by so-so temporary replacement over the last 18 months, but that's now over, and Caribbean Beach is back to being a full-service resort. The early reviews of the brand-new waterside table service venue, Sebastian's Bistro, have been astonishing.
In addition, the opening of an all-new counter service venue in Trinidad, deeply changing the attractiveness of this more isolated village.
Still to come at Caribbean Beach is the Disney Skyliner, a gondola that will connect the resort with Epcot and Disney's Hollywood Studios later this year. The station will be just south of Jamaica, and across from Trinidad, making these villages more attractive places to stay (Jamaica is already a great choice) after it opens.
I'll have more to say and show about Disney's Caribbean Beach Resort after my next stay here—my tenth—over the Veterans Day weekend.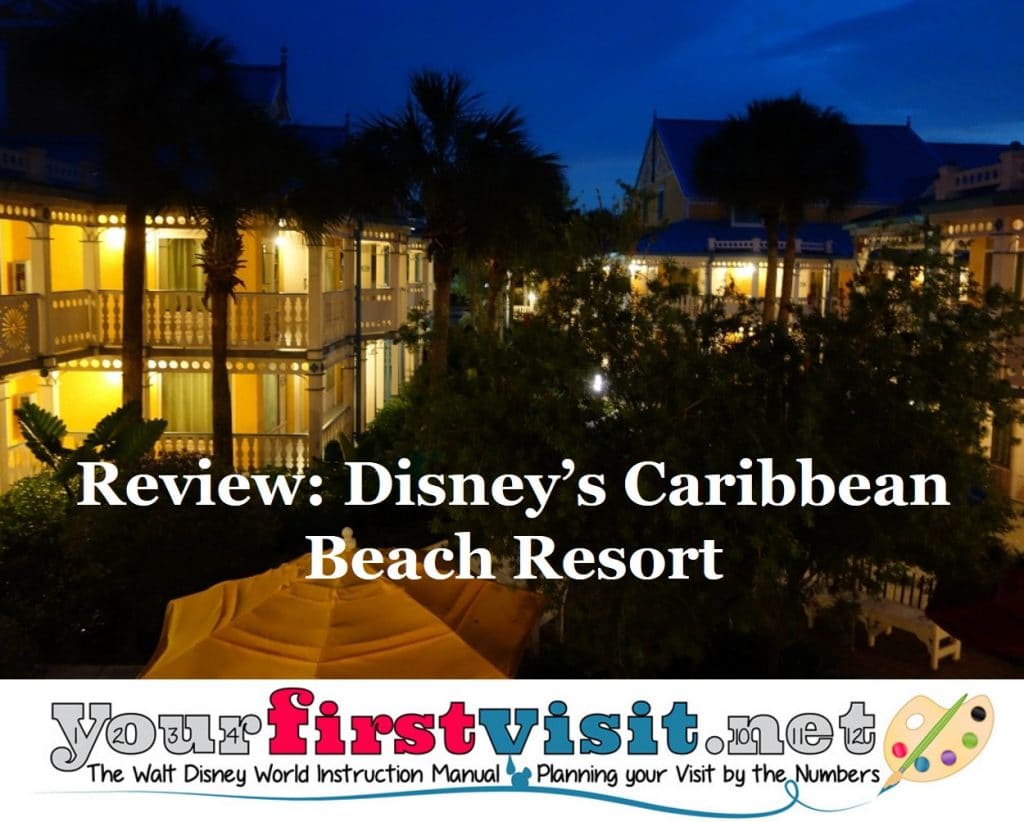 But in the meantime, I've fully updated my review of Caribbean Beach, which begins here and include all the following pages:
The long-time travel agent partner of this site, Kelly, can book you into Caribbean Beach–or any other Disney World hotel.  Contact her using the form below:


Follow yourfirstvisit.net on Facebook or Twitter or Pinterest!!
RELATED STUFF