More Disney After Hours in Later 2018
By Dave Shute
Disney After Hours is an extra-cost opportunity to be in the Magic Kingdom with very few other people, and for three hours to ride the best rides (not all are open, but most are) with in most cases next to no waits–but expect minor waits at Peter Pan and Seven Dwarfs Mine Train.
Debuting in 2016, Disney After Hours also was scheduled in 2017 and for earlier in 2018–click the links for my reviews of each.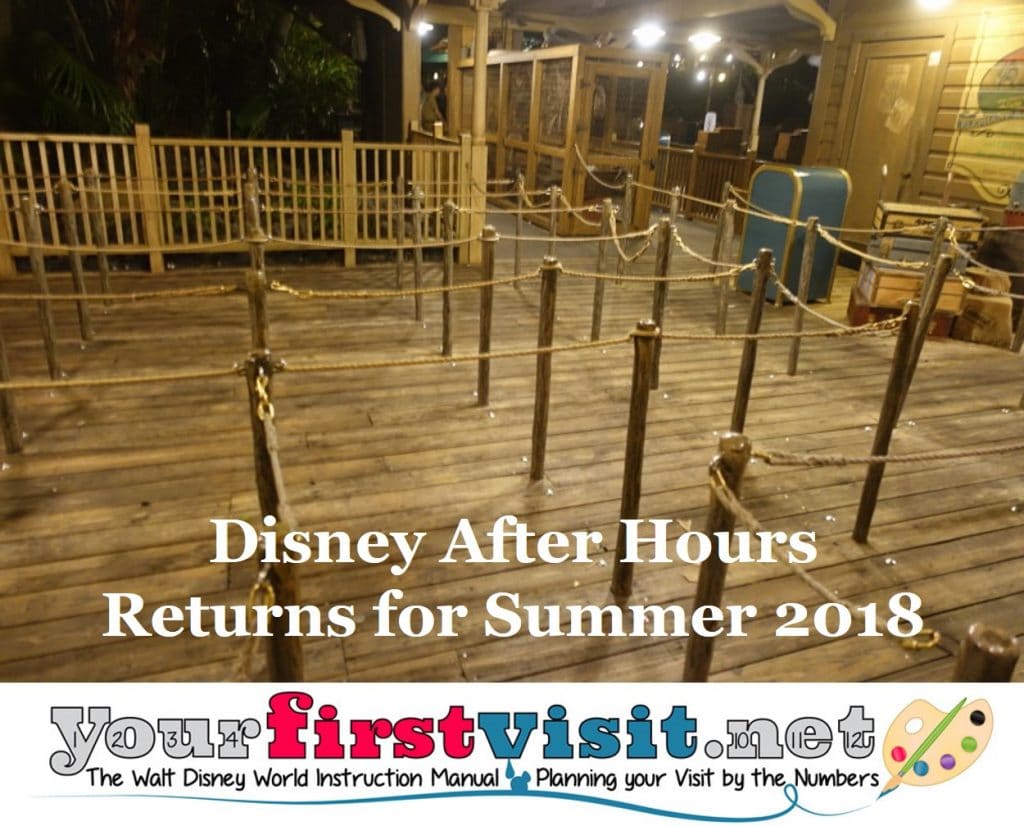 Last week, Disney World announced more Disney After Hours for 2018, with the following dates and times:
Thursday, June 28, from 10p- 1a
Saturday, June 30, from 10p- 1a
Saturday, July 7, from 10p- 1a
Monday, July 9, from 10p- 1a
Saturday, July 14, from 10p- 1a
Saturday, July 21, from 10p- 1a
Saturday, July 28, from 10p- 1a
Saturday, August 4, from 10p- 1a
Saturday, August 11, from 10p- 1a
Thursday, August 30, from 9p – 12MN
Thursday, September 20, from 9p – 12MN.
I've been a fan of DIsney After Hours for returning visitors who can afford it, as it provides the opportunity to see beloved rides with (mostly) very short waits.
However, the summer 2018 Disney After Hours schedule has a couple of issues.
First is the 1op to 1a time frame.  To get full value out of the event and see the lowest waits, especially in Fantasyland, it's best to stay through the end, but that may be hard for those with younger folks, and will certainly make an early start the next day a rough go.
Second, for the first time they are scheduled on Saturday nights.  The Saturday night events may be more likely to sell out than the Thursday and Friday nights that have been part of the offer in the past.
So at least for the Saturday night offerings, I'd qualify my recommendations for these a bit.  If you can stay all the way through, don't need an early start to the next day, and are willing to put Fantasyland off until the last hour, they likely will be terrific.  But if you can't commit to this approach, I think I'd wait to book a Saturday night until some reviews of the waits come out.
Disney's page on Disney After Hours is here.



Follow yourfirstvisit.net on Facebook or Twitter or Pinterest!!
RELATED STUFF