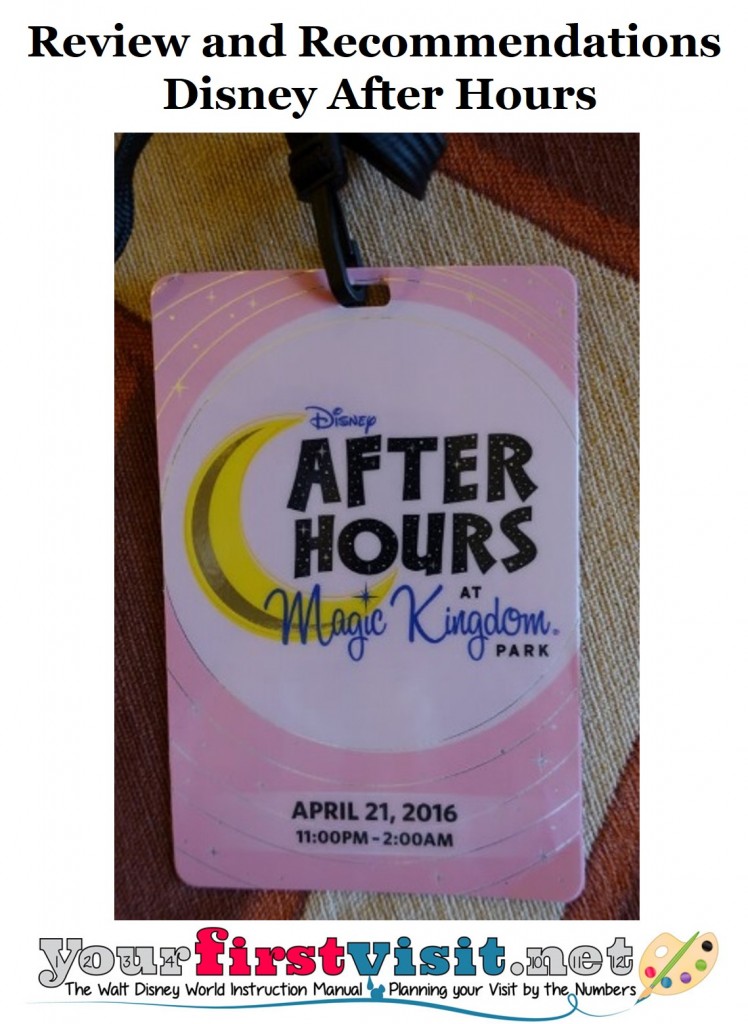 Update: Disney After Hours is returning for the summer of 2018.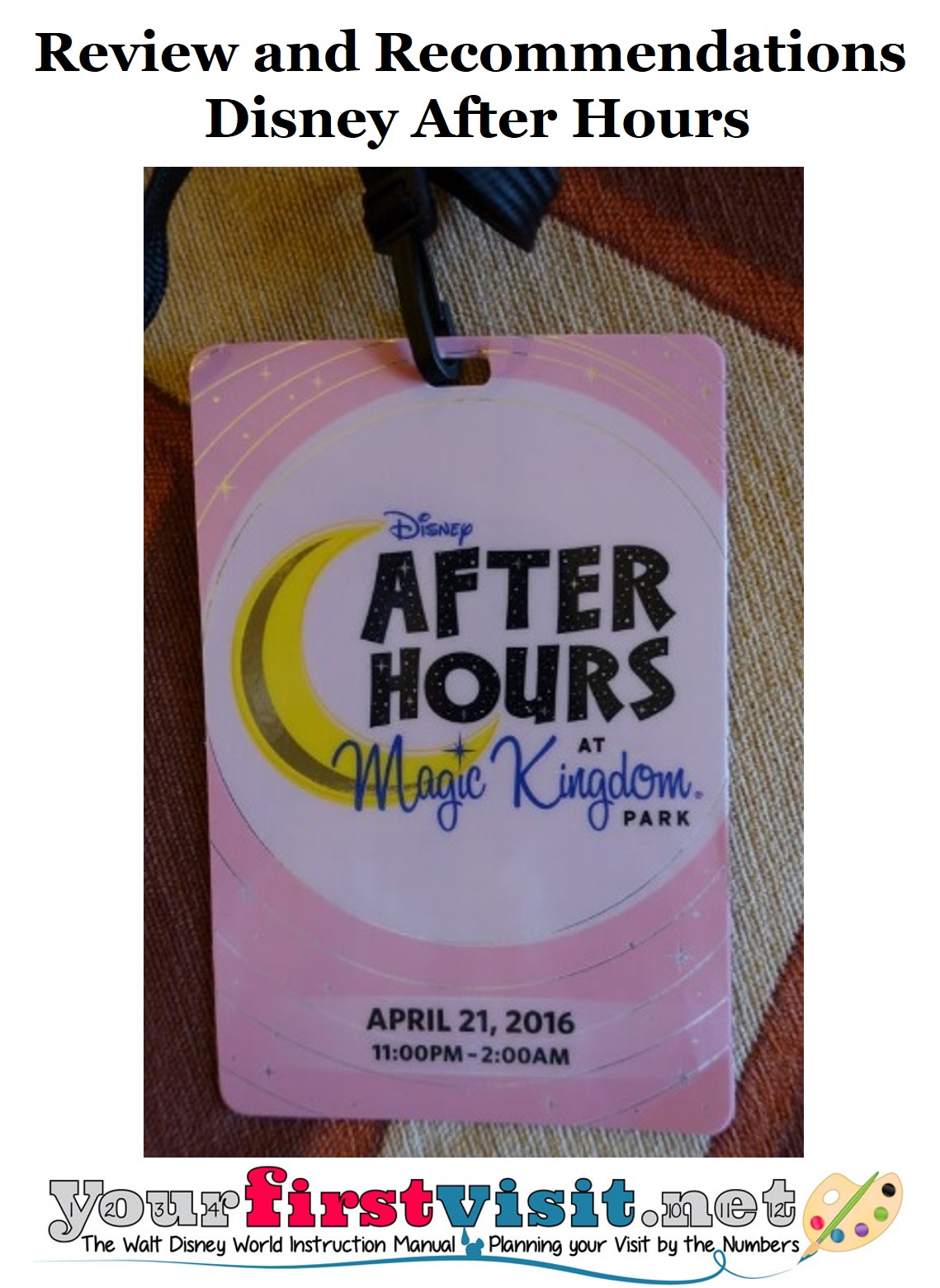 The Disney After Hours event gives you exclusive, almost no-wait access to almost all of the Magic Kingdom's attractions for a three hour period after park close for five remaining nights this spring
April 28
May 5
May 8
May 12
May 19
The event begins at park close—10p some nights, 11p others. Those who purchase tickets for it–$150 each for the general public, and $75 for annual passholders and DVC owners—can enter as early as 4p.
It's hard to communicate how low the crowds and waits are—even with twice as many in the park who came, they still would have averaged zero. So I'll place various shots throughout this post to illuminate the lines at various points.
Let's start with the same area of Fantasyland, during the day…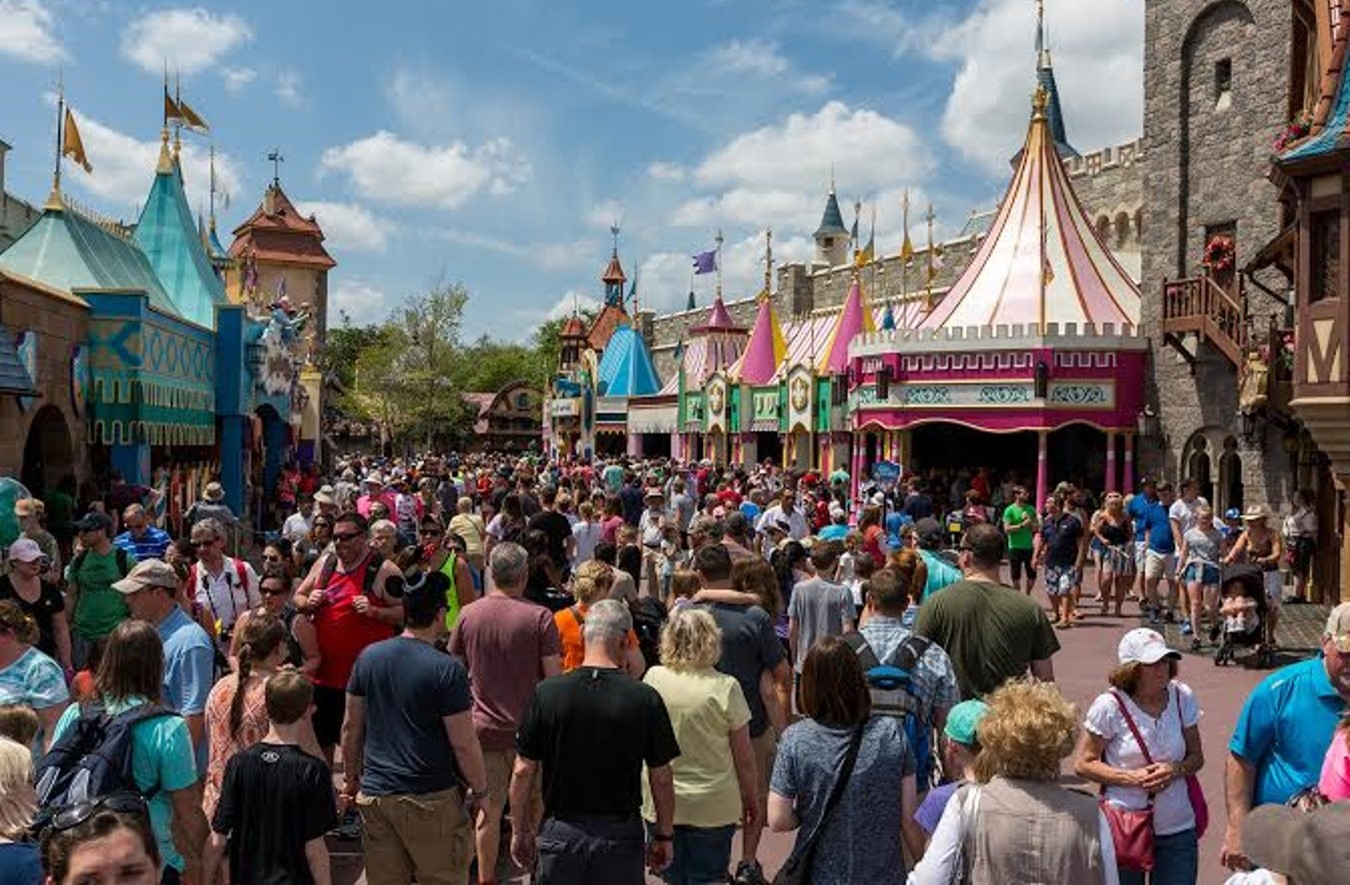 …and during the After Hours event.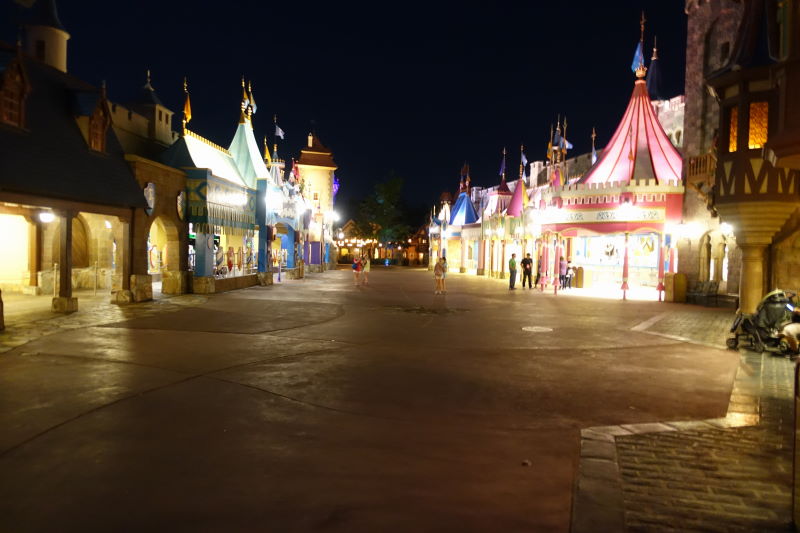 I tested the After Hours event on April 21st, and had a ball. Between 6.30p and 2a I saw 29 attractions and shows, including every single headliner and almost every FastPass+ ride.
If you want to see a lot of Magic Kingdom rides with low or no waits, it is well worth it. The challenge is fitting it into your already existing plans, as the late start—especially for the events that start at 11p—really blows up the next day.
Since most careful Disney World visitors have their plans and their budgets set months ahead, and this event arrived with short notice, it has been really hard for many to fit it into their wallet and put it into their schedules.
If it becomes an ongoing part of Disney World offerings—now is too soon to tell, despite the fact that many have already written it off from lower than hoped-for sales—the ability to plan for it in advance will be a key prerequisite.
I can see it being very successful during many stretches from September through January on days Magic Kingdom closes at 10p or earlier, so long as people have sufficient advance notice to put it into their budgets and plans. Without the ability to plan and budget for it in advance, though, I doubt it will fly.
Like most things at Disney World, a successful visit to the event comes from careful planning.
My basic strategy was to do what Josh and I call in our book "Anytime Rides" (that is, rides that typically have low waits) until near the time of the event, "First or Last Hour Rides" (that is, rides that typically have low waits at the beginning and end of the day, but high waits in between) just before the event, and rides that are typically high-wait during the event itself.
Moreover, during the event itself, I targeted the west side of the park first, then Tomorrowland, then Fantasyland. I targeted this way for a couple of reasons
I figured most people's first targets would be Tomorrowland or Fantasyland, so thought I'd see lower crowds by starting in Adventureland, Frontierland and Liberty Square
The only ride where other people are essential is the Jungle Cruise, giving another reason to put Adventureland early
I figured that whatever small children were at the event would be sinking as the night grew later, so put Fantasyland last
In general this worked out great, although I did get trapped by the 11p parade away from Adventureland, so ended up doing Tomorrowland earlier and the Jungle Cruise later than I had planned to.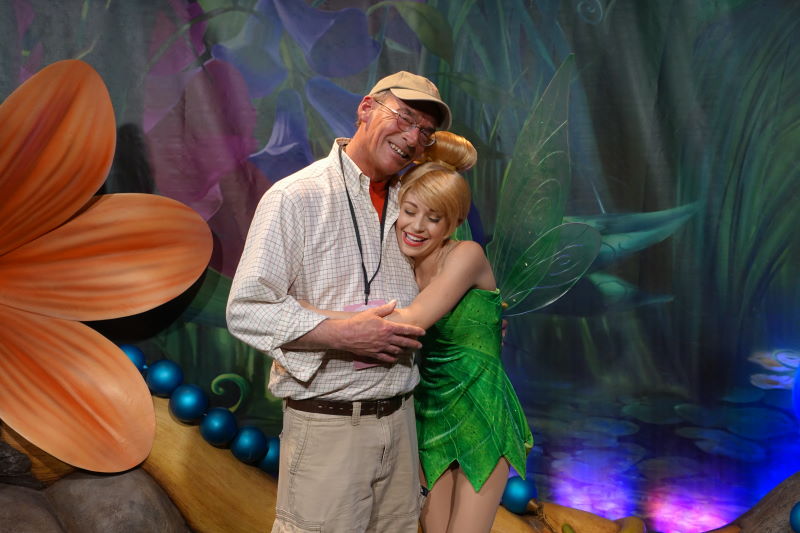 I arrived at 6.30, and here's the sequence of my visit, with some rough timing:
Tinkerbell meet & greet 6.30p
Enchanted Tiki Birds
Liberty Belle steamboat 7.30p
Country Bears
Swiss Family Robinson Treehouse
Hall of Presidents 8.30p
Evening Parade 9p
Carousel of Progress
Wishes 10p
Mickey's Philharmagic
Tomorrowland Speedway
Peoplemover
Astro Orbiter 11p (Actual event start)
Buzz Lightyear
Space Mountain 11.40p
Magic Carpets of Aladdin
Jungle Cruise
Pirates of the Caribbean 12MN
Splash Mountain
Big Thunder Mountain
Haunted Mansion 12.30a
Peter Pan
Winnie the Pooh 1a
Seven Dwarfs Mine Train
Mad Tea Party
Dumbo
Barnstormer
Under the Sea 1.30a
it's a small world
Of what was offered during the event, I missed Meet Mickey Mouse, Princess Fairytale Hall–Anna and Elsa, Princess Fairytale Hall–Cinderella and Rapunzel, Prince Charming Regal Carrousel, and Stitch's Great Escape.
Of what's offered at Magic Kingdom but not during the event, I missed Enchanted Tales with Belle, Monsters Inc. Laugh Floor, the Afternoon Parade, Meet Ariel in Ariel's Grotto, Walt Disney World Railroad, Pete's Silly Sideshow: Goofy and Donald, Pete's Silly Sideshow: Minnie and Daisy, and Celebrate the Magic.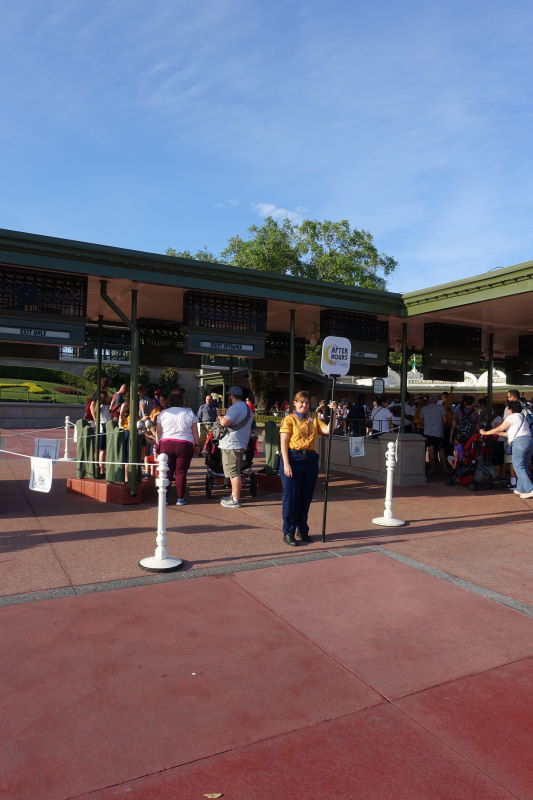 With a 4p arrival, I could easily have added to my visit several of the meet and greets, and many of the Carrousel, Monster's Inc. Laugh Floor, Stitch, Enchanted Tales with Belle, and Celebrate the Magic.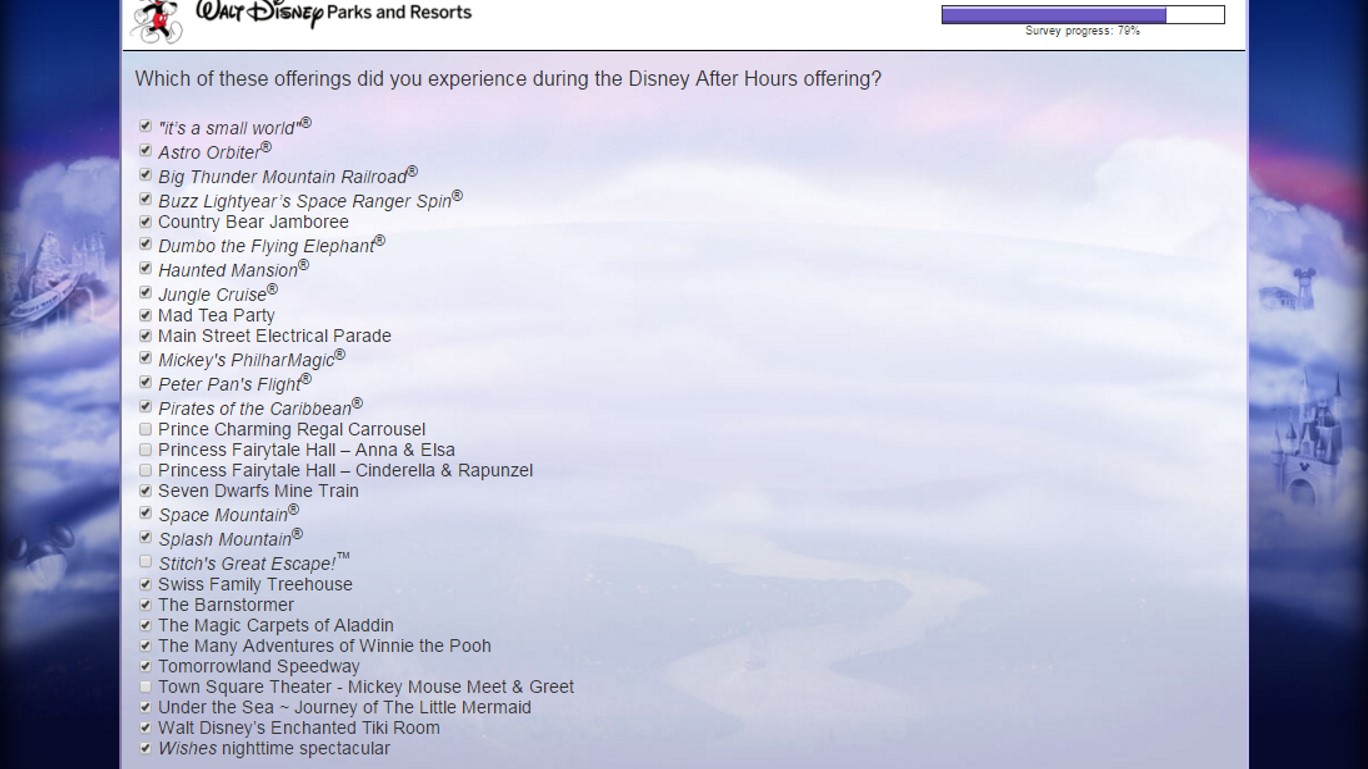 In other words, if I'd arrived at 4p, I would have rides left only for a short afternoon either the same or another day to see the Afternoon Parade and a few other rides–three with FastPass+–and would have seen all of the Magic Kingdom over the course of the event and an afternoon.
(A 10p park close cuts an hour out of the time available to you between 4p and park close. You could shift this hour to the "extra" afternoon, or save an hour by skipping some of your lower priority rides–e.g. skipping the Hall of Presidents and the Liberty Belle would give you back that hour.  However, with this year's primaries, the Hall of Presidents is approaching thrill ride status…)
Contrast this with the typical approach to the Magic Kingdom, which allocates either two days with rope drops or 3+ days, some with rope drops. Instead of spending two consecutive full days at Magic Kingdom, building an itinerary around the After Hours event can give you back at least a day—e.g. the morning of the event day, and the afternoon and evening of the next day.
Depending on how you value your time and money and design your visit, that will either save a hotel night and day of eating (if you are at a deluxe, that itself will pay the extra cost of full price tickets), give you an extra day at another park, or give you an extra day off.
However, this requires advance planning, which most have been unable to do for the April and May events.
The After Hours event, besides requiring advance planning and budgeting, is also not for the faint of heart.
Unless the park closes early (which it is not in April and May), you will be up really late—at the park til 1 or 2a, and add another hour to hour and a half to get back to your hotel, settle in, and fall asleep.
(Finding your car and getting out of the parking lot will not be an issue.)
Taking full advantage of the minuscule waits requires the ability to stay up late, a good plan, sound knowledge of Magic Kingdom, and brisk movement.
For these reasons I can't recommend it to first timers.
But if it is continued in the fall, with sufficient advance notice that you can plan around it and budget for it, then the After Hours event can be a very good idea for returning visitors who know the Magic Kingdom well and want to grab an extra day out of their trip.


Follow yourfirstvisit.net on Facebook or Google+ or Twitter or Pinterest!!