Disney After Hours for 2017
By Dave Shute
Update: Disney After Hours is returning for the summer of 2018.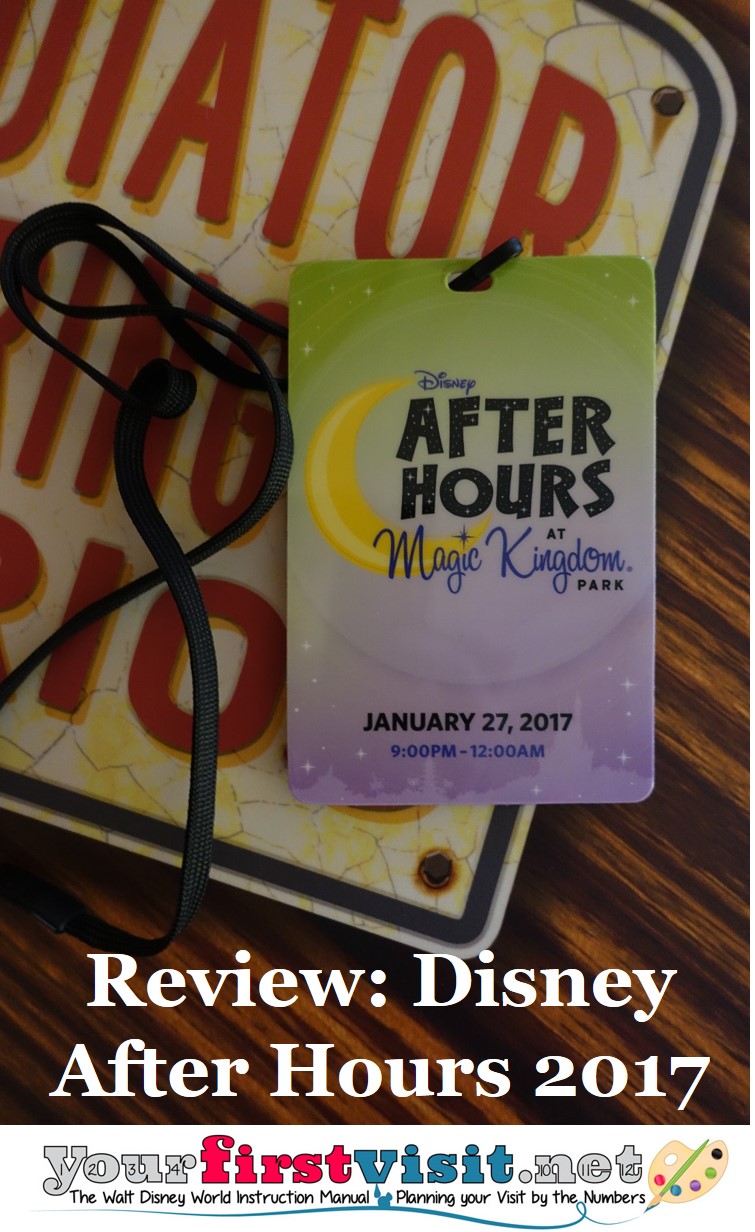 Disney After Hours, an expensive way to see a bunch of Magic Kingdom rides with hardly any waits, has returned for 2017.
Not something I'd recommend for first-timers, this event is well worth it for returning visitors who can afford it and can stay up through it.
It's currently on the calendar for most (but not all) Thursday nights into early March—specifically, February 2, 9, and 16, and March 2 and 9.
It "begins" at park close–the February dates are 8-11p, and the March dates 9p-12MN–but ticket holders can officially enter at 7p, and unofficially, I believe, can enter at 4p.
Prices for most people are $119 per adult or child. There's also a deal of $89 per Annual Passholder/Disney Vacation Member adult or child (plus tax for both). The general price of $119 is about 20% less than last year's price.
The number of tickets sold is quite limited. As a result, you can enjoy a number of Disney World rides with almost no wait.
It's hard to communicate just how empty Magic Kingdom is.
I attended the party Friday January 27th and here's a shot of the area between Peter Pan and the Carrousel during the afternoon that day: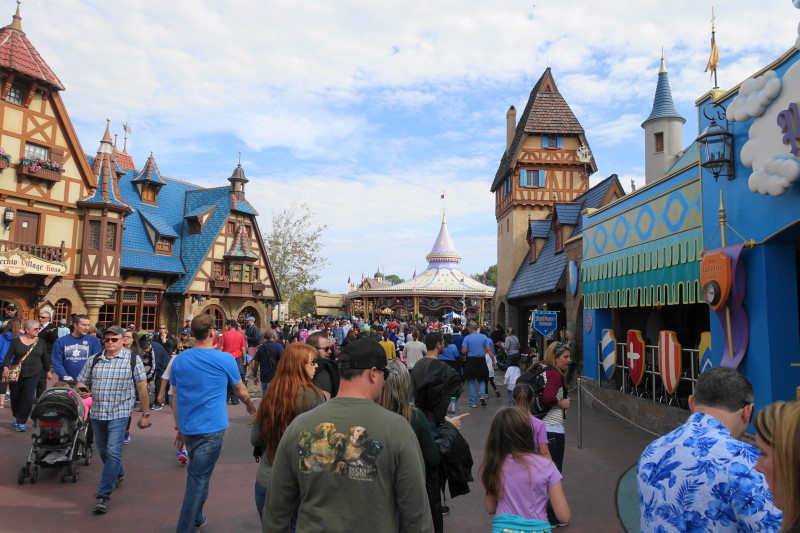 And later during the event: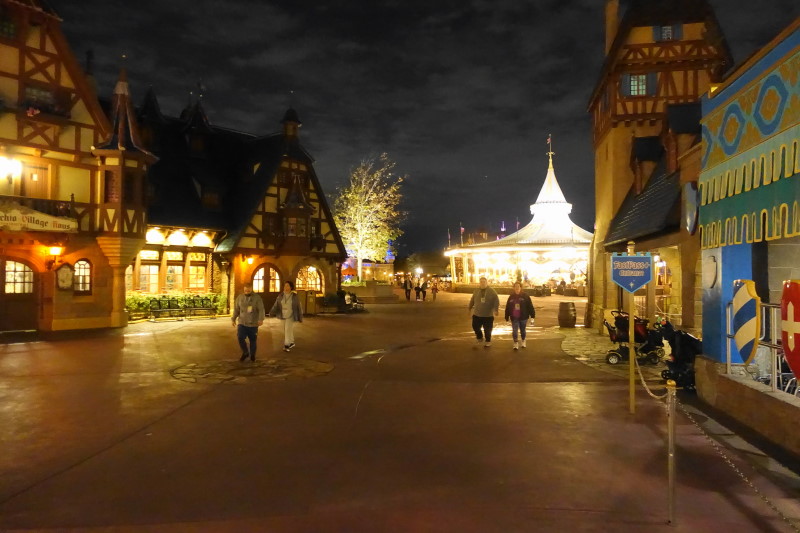 The boarding area for it's a small world during the event: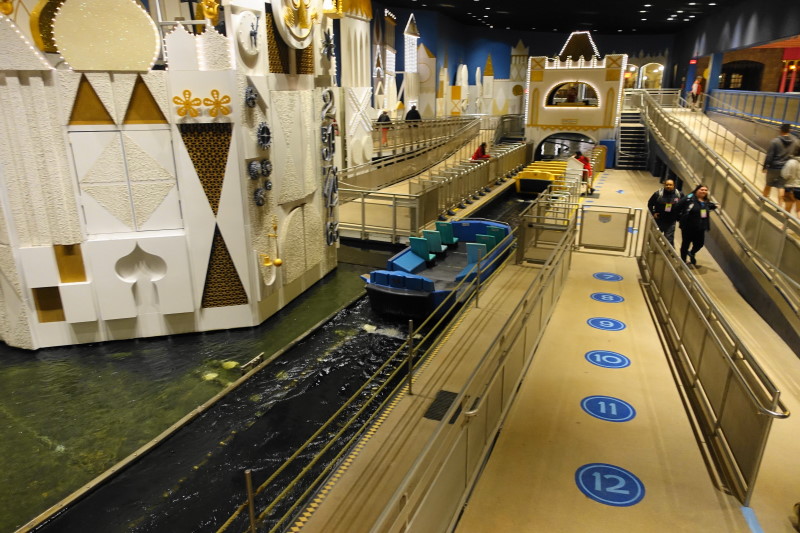 The boarding area for Splash Mountain during the event: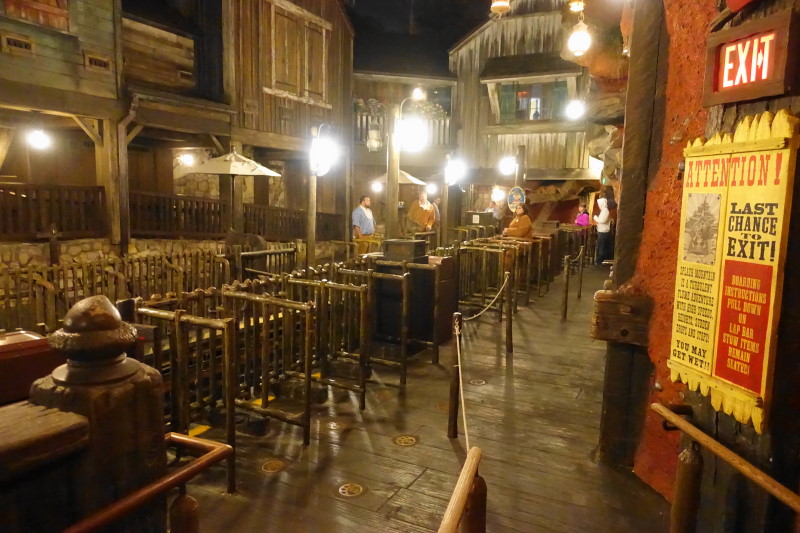 The TTC parking lot about half an hour before event end:
If you know the Magic Kingdom well and are willing to move quickly, you can see quite a bit during the period from when you are let in to event end.
My test of the event last April is here, when basically I saw almost every headliner at Magic Kingdom, plus more.
In my 2017 test of this event Friday January 27, I tried to act less like a power user and more like what I thought the "typical family" might act like—specifically by starting in Fantasyland and going from there to Liberty Square, Frontierland, and Adventureland.
(Note that I don't actually recommend this approach. You'll see lower crowds if you start with Adventureland and end your night in Fantasyland. See below.)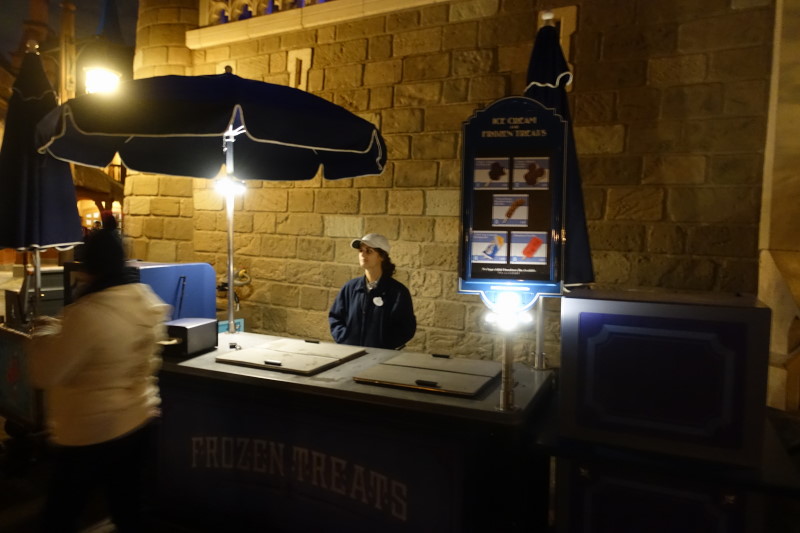 Moreover, I intentionally arrived just before the event's official beginning, as would those who aren't aware that they can enter the park before the event, and knocked off after about two hours, figuring that I was about 50% more productive than the typical family, who would spend some time bickering outside the restrooms and eating ice cream (you get free ice cream, popcorn, and water and soft drinks at the event).
Here's my results (times are when I got to the ride):
Barnstormer 9p
Dumbo 9.05
Mad Tea Party 9.14
Winnie the Pooh 9.19
Seven Dwarfs Mine Train 9.25
Under the Sea–Journey of the Little Mermaid 9.32
Prince Charming Regal Carrousel 9.44
it's a small world 9.53
Peter Pan 10.08
Haunted Mansion 10.18
Big Thunder Mountain 10.40
Splash Mountain 10.50
Pirates of the Caribbean 11.10p
Note that if you could have matched my pace, you would still have had time to ride Buzz Lightyear, Space Mountain, and perhaps, Seven Dwarfs again.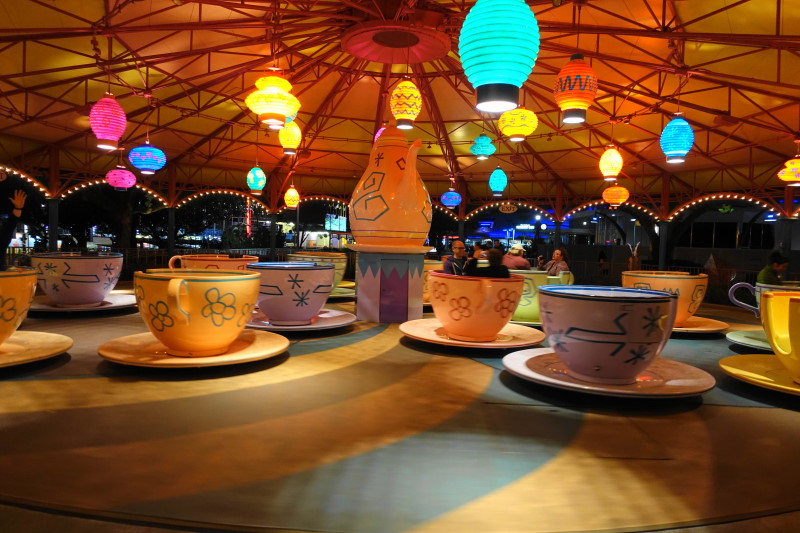 If you want to see a lot of Magic Kingdom rides with low or no waits, it is well worth it. The challenge is fitting it into your already existing plans and budget.
Like most things at Disney World, a successful visit to the event comes from careful planning.
The best strategy is to
Do what Josh and I call in our book "Anytime Rides" (that is, rides that typically have low waits all day long) until near the time of the event
Do "First or Last Hour Rides" (that is, rides that typically have low waits at the beginning and end of the day, but high waits in between) just before the event, and
Do rides that are typically high-wait during the event itself.
Moreover, during the event, target the west side of the park first, then Tomorrowland, then Fantasyland.
Do it this way for a couple of reasons
Most people's first targets will be Tomorrowland or Fantasyland, so you'll see lower crowds by starting in Adventureland, Frontierland and Liberty Square
The only ride where other people are essential is the Jungle Cruise, giving another reason to put Adventureland early
Small children at the event will be sinking as the night grows later, so put Fantasyland last
Depending on how you value your time and money and design your visit, doing the After Hours event will either save a hotel night and day of eating (if you are at a deluxe, that itself will pay the extra cost of full price tickets), give you an extra day at another park, or give you an extra day off.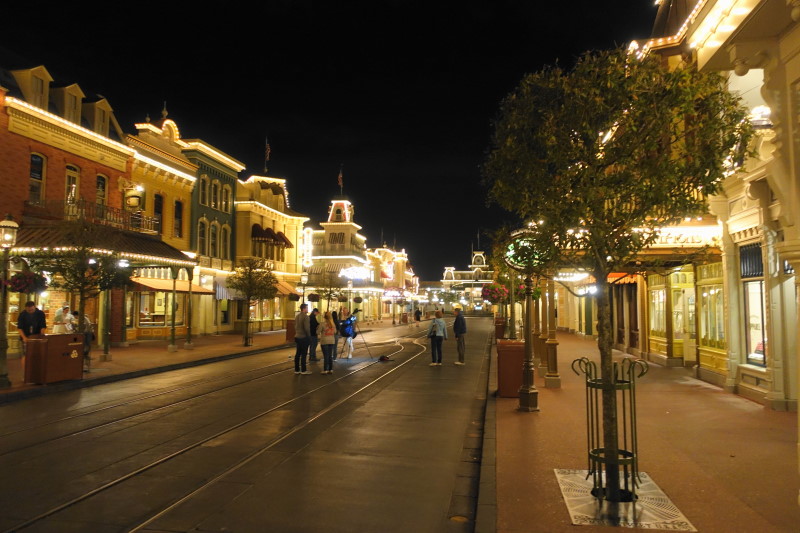 Taking full advantage of the minuscule waits requires the ability to stay up somewhat late, a good plan, sound knowledge of Magic Kingdom, and brisk movement.
For these reasons I can't recommend it to first timers.
But the After Hours event can be a very good idea for returning visitors who know the Magic Kingdom well and want to grab an extra day out of their trip.
A NOTE FOR THE ENRAGED
The Disney World fan community, in general, gets enraged by only two things:
Things Disney does
Things Disney doesn't do
The After Hours Event, after it was announced last year, enraged many people. Almost all the reasoning behind the enragement was speculation that something, somehow was being taken away from regular park guests and given instead to the rat-finks who could afford the quite expensive tickets for the After Hours Event.
In 2016 this reasoning was comically inept, as nothing in fact was taken away from regular guests.
There's a bit more to the rage for the 2017 event, however.
Over the relevant weeks in January-March 2017, the Magic Kingdom in fact closed/is closing on average an hour and 17 minutes earlier on event nights than it did on the equivalent nights in 2016 (yes, I've corrected this for the changing dates of Presidents Day).
A third of this reduction in operating hours available to the general public (three of the nine fewer hours) is on one night, the Thursday before Presidents Day, when Magic Kingdom was open until 11p in 2016 and is open only til 8p in 2017. Three more of the "lost" hours have already passed—one on January 20th and two on January 27th. The next biggest impact is March 9, open til 11p in 2016 and 9p in 2017.
That said, it seems worth noting that on non-event nights in February 2017 (March 2017 does not yet have a firm calendar), the Magic Kingdom is open, on average, 58 minutes fewer than the same days in 2016…so it's not only the event nights that are seeing shorter hours…


Follow yourfirstvisit.net on Facebook or Twitter or Pinterest!!
RELATED STUFF