Review: Disney After Hours in 2018
By Dave Shute
Update: Disney After Hours is returning for the summer of 2018.
What I used to say about Disney After Hours, after my 2016 and 2017 experiences with it, was that it is a separately-ticketed "opportunity to be in the Magic Kingdom with next to no one, and for three hours to ride the best rides (not all are open, but most are) with next to no waits."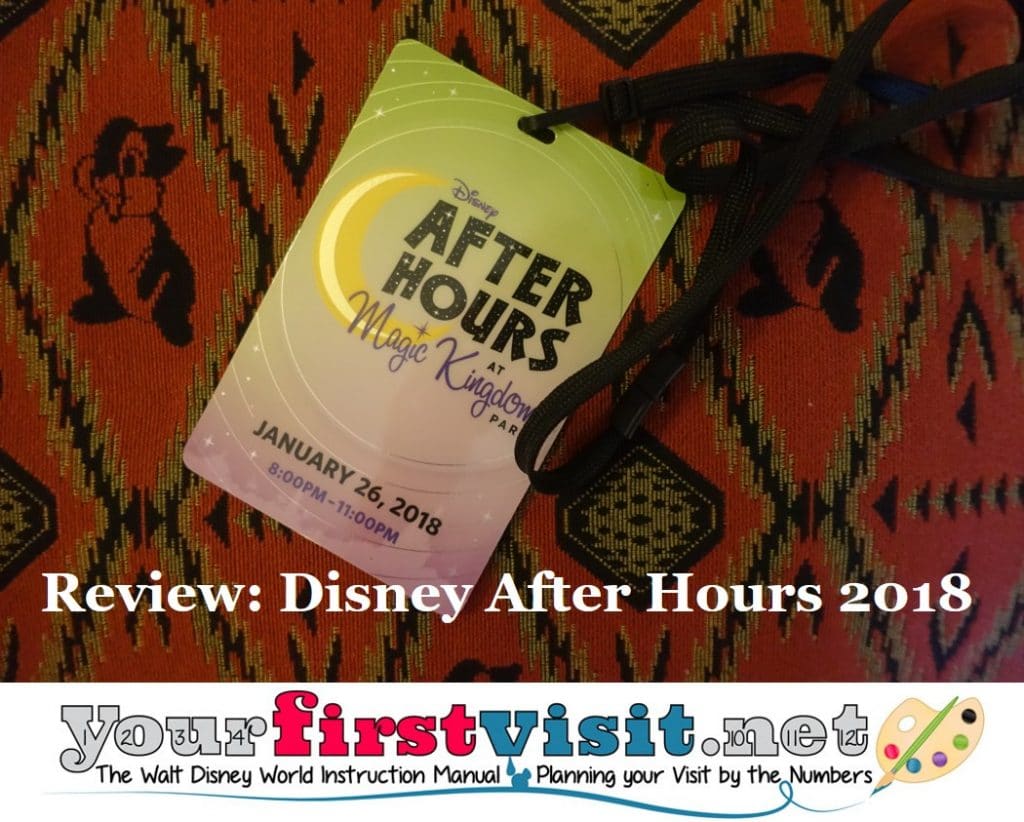 After my January 26, 2018 experience with Disney After Hours, I'd modify that a bit, to an "opportunity to be in the Magic Kingdom with very few other people next to no one, and for three hours to ride the best rides (not all are open, but most are) with in most cases next to no waits (but expect minor waits at Peter Pan and Seven Dwarfs Mine Train)."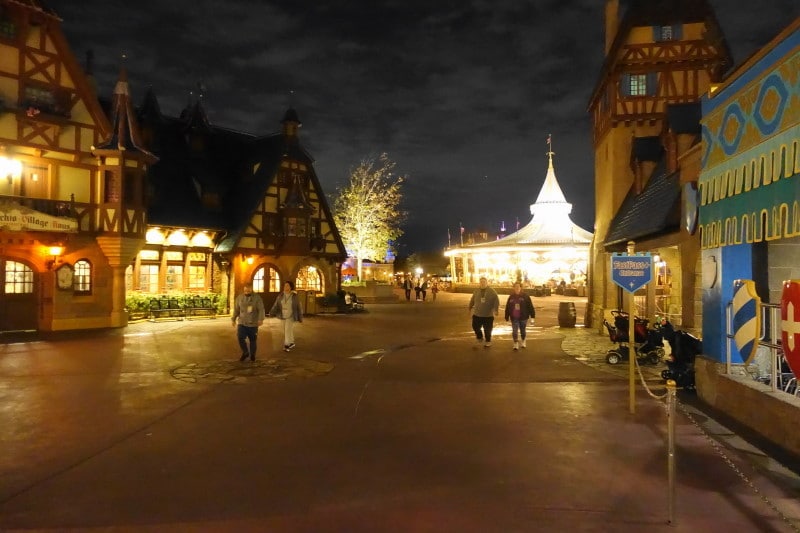 Above is Fantasyland in 2017.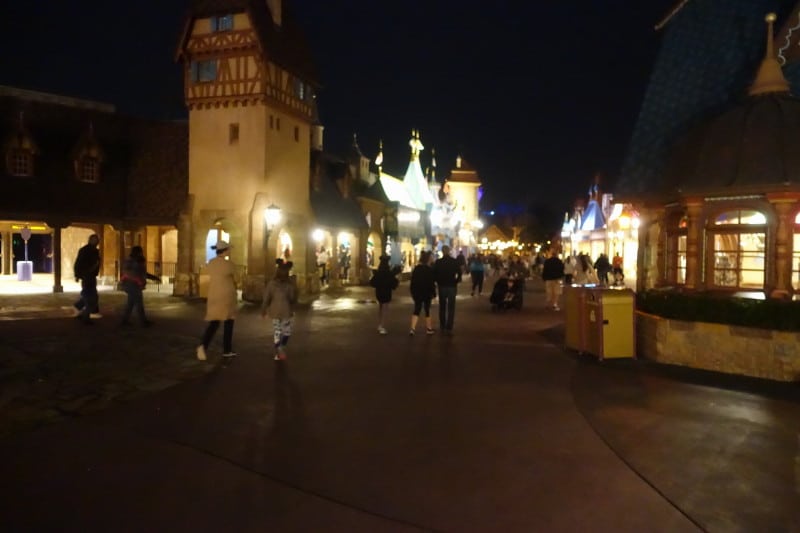 And here's about the same space at about the same time in 2018.
Remaining dates for Disney After Hours in early 2018 are
Tuesday January 30: 8 to 11p
Thursday February 8: 8 to 11p
Thursday February 15: 9p to 12MN
Thursday March 1: 9p to 12MN
Thursday March 8: 9p to 12MN
Those with the special tickets (buy them here for $89 to $119/person) are allowed in around 7p, and, after the event starts, are the only people permitted to ride the open rides.
Two things were different for 2018.
First, instead letting people in at the traditional 4p time, Magic Kingdom enforced much more sharply the 7p opening.
Second, more people attended than were at either of my prior visits.
Both of these have the effect of reducing the value of the event–although not enough to annoy me.
In general it's good to plan out what you want to see in advance–all the major rides except those closed for refurb will be open, and most of the minor ones–and to plan your evening to go Adventureland–>Frontierland–>Liberty Square–>Tomorrowland–>Fantasyland.
You do it in this order because, as usual, the best approach to reducing waits is to figure out what most other people will be doing–which is starting their night in Fantasyland or Tomorrowland–and do the opposite.
This order also lets you put the Jungle Cruise at a time when other people will be riding–it's the only ride where you want your ride vehicle full, as it's more fun that way!
On my 2016 Disney After Hours I tried to see as many rides as I could, and on my 2017 experience of Disney After Hours I tried to mimic what the typical family would be able to do.
For 2018, I took a plan of seeing all the headliners, and then seeing how much time was left over for re-rides or other rides.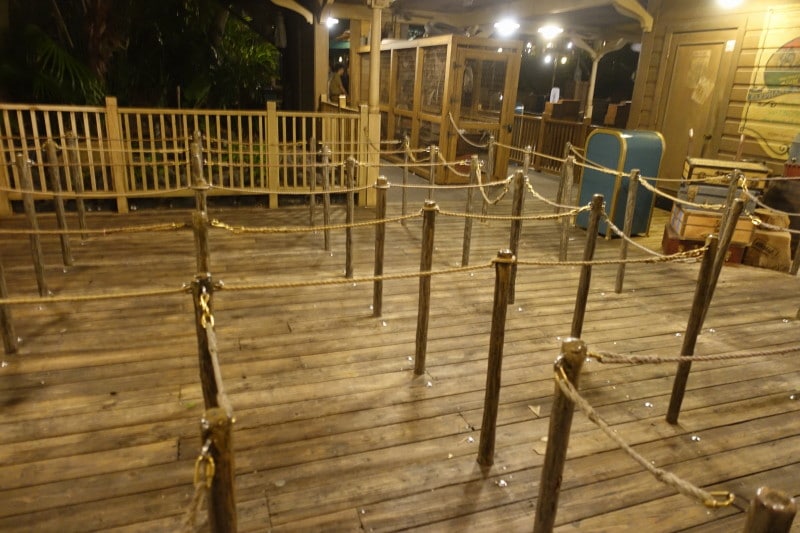 I began at Jungle Cruise, where I had to wait one boat. Above is the Jungle Cruise waiting area.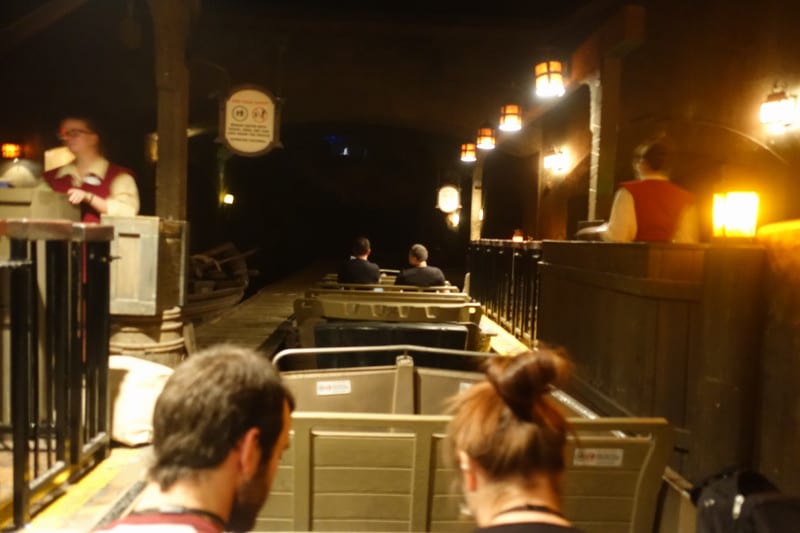 Then I walked on to Pirates of the Caribbean. Above is my boat and the boats ahead of me.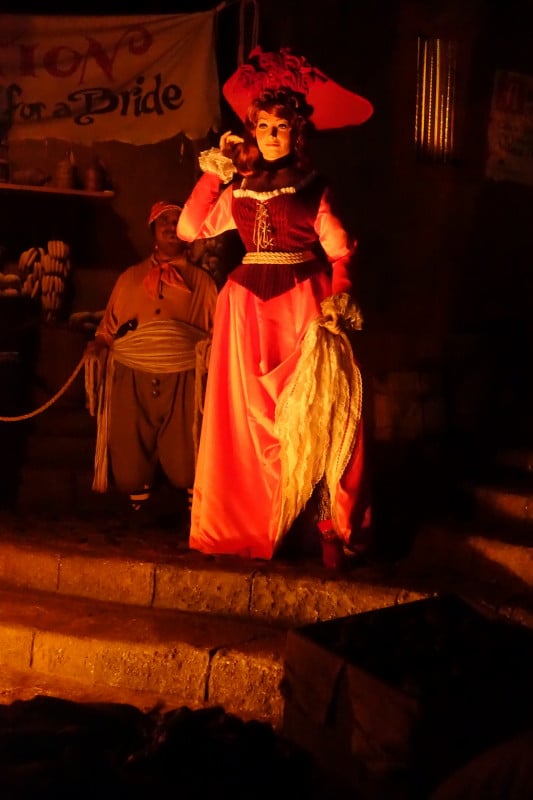 My last sight of the redhead in her current role…whom I first met in this role in Disneyland in the late 1960s.
Next was Big Thunder Mountain (Splash Mountain is having its usual January closure).  A hundred or so people were ahead of me in line, but the ride loaded (using both sides) just about at our walking pace, so I had to wait for only a train or two to board.
Next was the Haunted Mansion, where I walked right into the ride.
I then got a free Mickey Bar and bottle of water in Liberty Square (your ticket includes free ice cream, popcorn, and drinks) and walked over to Tomorrowland.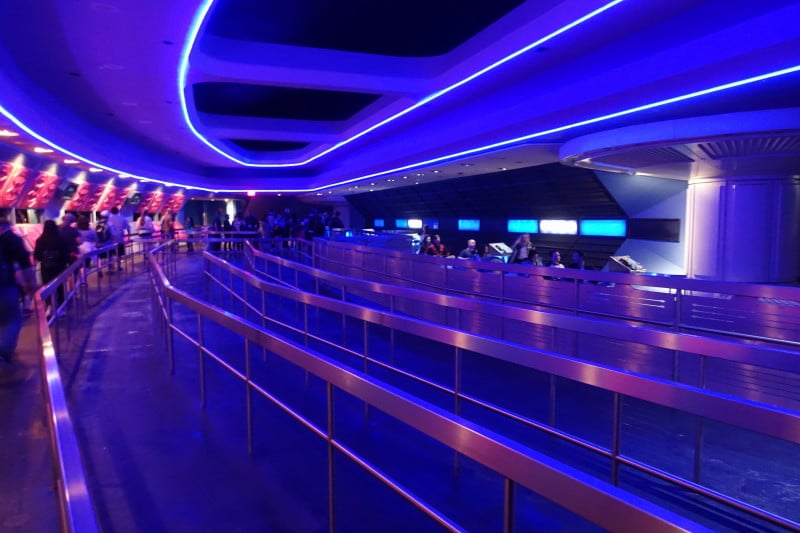 There, I had to wait a couple of rocket ships at Space Mountain, but walked right on to Buzz Lightyear.
The worst waits at the event will be for Seven Dwarfs Mine Train and Peter Pan. The later you ride these, the lower the waits will be.  I got to them about mid-way through the event, and waited 17 minutes for Seven Dwarfs and 8 minutes for Peter Pan.
I completed all these headliners by 10.10 pm–so would have had 50 minutes left for Splash Mountain (once it re-opens), re-rides, or non-headliners. Instead, I left.  Those who leave right when the event closes will find, as usual, that doing the same thing everyone else is doing will lead to lines at transportation.  Leaving a few minutes before the end of the event, or half an hour after, will have an easier trip back to the parking lots, or, via shared buses, to their Disney hotel.
Disney After Hours is expensive, and with the reduction in time in the park before 7p, and the increased attendance, its value has gone down.  But especially for returning visitors who know their way around Magic Kingdom and want to nail a lot of rides, it can be well worth it.


Follow yourfirstvisit.net on Facebook or Twitter or Pinterest!!
RELATED STUFF