Disney World to Open New Fifth Park, Themed to Sadness and Loss
By Dave Shute
FIFTH DISNEY WORLD GATE TO OPEN IN 2021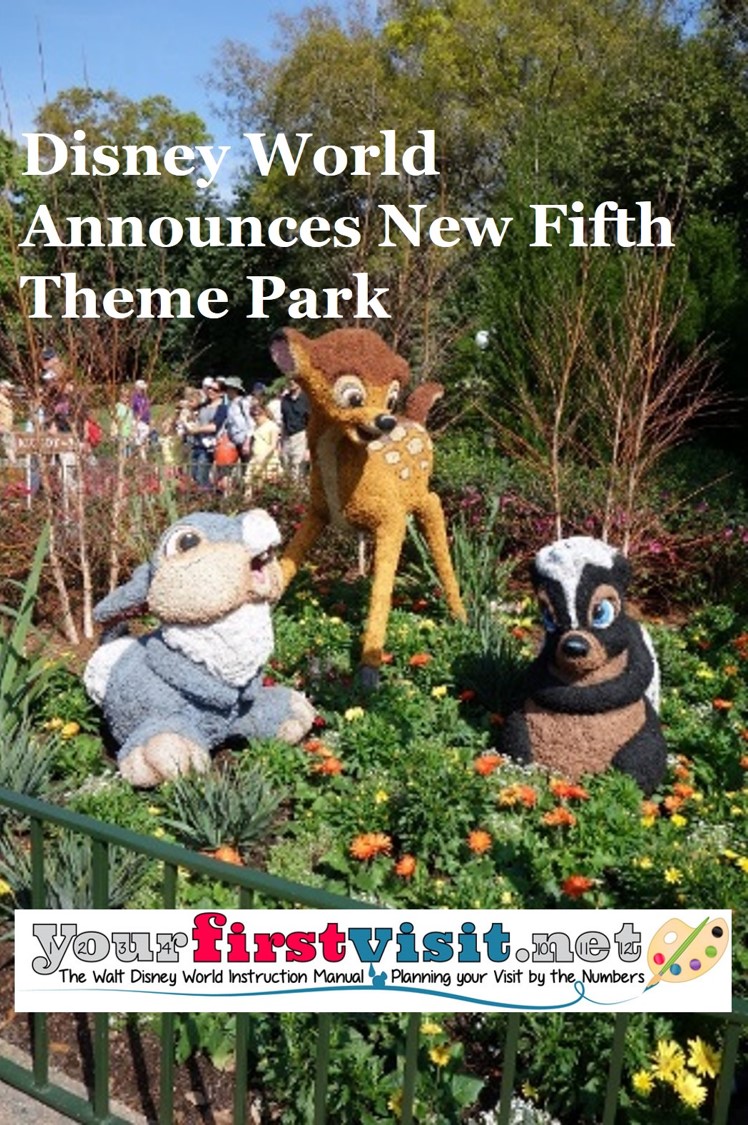 April 1, 2016: Today in Orlando Walt Disney World representatives announced that a new, fifth theme park will open in time for the 50th anniversary of Walt Disney World, in October 2021.
The new park will be themed to sadness and loss.
"Inside Out taught us once again what we have always known as story-tellers, that sadness is necessary to joy," a Disney spokesman explained. "Well, actually, we think that's what we learned from it—in fact, we kept falling asleep during the enthralling second act about filing systems for colored bowling balls, so never really made it to the end."
The new park, to be called Disney's Woeful Kingdom, will be built next to the Magic Kingdom, across from Frontierland and Adventureland, and will have its main entrance just to the west of the current Magic Kingdom monorail stop.
"Life is composed of lights and shadows, and we would be untruthful, insincere, and saccharine if we tried to pretend there were no shadows." – Walt Disney
Conceived as both a new draw in its own right and as a way to relieve the press of crowds in the Magic Kingdom, the lands of the Woeful Kingdom will be opened in stages.
In fact, the first two lands, Abandonland and Deathland, will initially operate as extensions of the Magic Kingdom.
Later, as more of its lands open, Disney's Woeful Kingdom will function as a distinct and separately ticketed fifth park, but easily accessible from the Magic Kingdom—similarly to how Disney California Adventure works in Anaheim today (although lower taxes compared to California means that Disney will continue to be able to afford the " 's " in Florida).
Abandonland will largely feature rides based on Disney's Toy Story series, which takes its narrative arcs from the eagerness with which children abandon everything that once they loved, and the devastation that such abandonment leaves behind.
Deathland will have shows and rides from a more diverse set of Disney and Pixar films, including rides recapping the death of Ellie in Up, the death of Bambi's mother, and the death of Anna and Elsa's parents in Frozen. (Word is that their parents are being brought back in the Frozen sequel, just so that they can be killed again.)
Later, deaths and other bitter moments will be grouped more thematically into additional lands at Disney's Woeful Kingdom, one themed to orphans and stepchildren, like Tiana, Aladdin, and Cinderella; another to losses of parents like Mustafa in The Lion King, Tarzan's parents, Cinderella's father, and Lilo's parents; and another to losses of and betrayals by spouses, children, other relatives, friends, and presidential candidates.
Other lands won't be quite so obviously targeted at younger children, and will have attractions more suited to the special despondencies of older children and their parents. Reportedly, one such land highlighting the sports teams of Cleveland, Ohio was well into design, but development was unusually shut down by the board of the Walt Disney Company because it promised to be just too sad to be borne.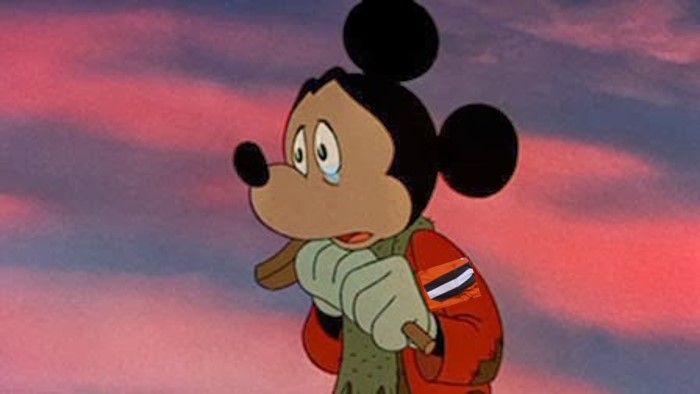 Stories require conflict, challenge and opposition—something is at stake, and someone strives for that stake.
Sadness and loss raise the stakes. Sometimes the sadness and loss is part of the beginning circumstances of the hero, making that hero's challenge more difficult and the hero themselves more admirable—this is the heart of all the orphaned or otherwise abandoned heroes in the classic Disney films.
Sometimes, as in coming of age stories like Bambi, The Lion King, and Frozen, the losses need to happen to clear the way forward for the hero to grow up.
And sometimes the devastating sorrow is put in the film just for sheer fun and dazzle.
Those who never miss a theme park about sadness and loss will rush to Disney's Woeful Kingdom.
The new park will share but expand on the hotel, parking and transportation infrastructure already existing for the Magic Kingdom.
Five thousand more parking spaces will be added to the former location of the Richard Petty Driving experience in the Transportation and Ticket Center.
Also, a small looped route expansion of the two monorail lines currently serving the Magic Kingdom is being added, both to allow for more monorail capacity, especially on the already congested Resort monorail line, and also to open the far west side of the new theme park to a monorail station that will support hotel and cemetery development.
Guests at the Magic Kingdom and also at the Polynesian, Grand Floridian, and Shades of Green will be able to walk to the Woeful Kingdom, as well as to the graves, tombs and funeral services in the new cemetery and memorial area to be located on the southwest side of the new park, facing—yet never quite touching–the sunset.
Well known and, frankly, surprisingly good-looking Disney World blogger Dave Shute (author of the masterful yourfirstvisit.net, and co-author of the magisterial The easy Guide to Your Walt Disney World Visit, the best-reviewed Disney World guidebook series in the history of Amazon) noted that "this new park has been hiding in plain sight."
He continued, in a shy yet graceful and sexy voice: "Disney had been able to explain all the Imagineer activity around the Toy Story components of Abandonland by hiding it as an expansion to Disney's Hollywood Studios, but the tear-down of the Richard Petty area south of the current parking lots has been unexplained. Also unexplained has been all the monorail closures of the past few years, which most assumed Disney was doing simply to show that it could. Now it's clear what all this activity is in service of—sadness and loss."
There's little detail yet available on parades and other entertainment at Disney's Woeful Kingdom. It is, however, widely expected that the evening show will include guests chanting, in order, the nine billion names of God. On some future date, as the final, nine-billionth name is chanted, overhead one by one the stars will quietly go out, as all sorrow ends.
The first two announced lands are expected to be complete by the Magic Kingdom's 50th anniversary in October 2021. However, it is also possible that construction will stop during the next recession and just sit there, abandoned for decades, rather like much of Epcot. After all, as Judy's dad tells her in Zootopia, "It's great to have dreams, so long as you don't believe in them too much."
If so, this will be yet another black eye for Disney World, joining recent difficulties such as last year's conversion of the Polynesian Bungalows to a viewing area for the Electrical Water Pageant, the brief cancellation of FastPass+ a couple of years ago, the abandonment of a pain-themed DVC resort, dropping the addition of a Minnesota Pavilion to Epcot, and still no word on the groundbreaking for the high-speed option for leaving Rafiki's Planet Watch.


Follow yourfirstvisit.net on Facebook or Google+ or Twitter or Pinterest!!
RELATED STUFF