Stunner: Disney World Cancels FastPass+, Blames it on a "Typo"
By Dave Shute
April 1, 2014–Today multiple sources are reporting that Disney World has entirely and irrevocably canceled its new FastPass+ program.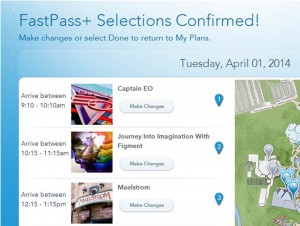 Disney's FastPass+ program (up until today…) let Disney World guests pre-schedule the wrong rides in the wrong order at the wrong park up to 60 days in advance. (Thirty days for off-site guests and annual passholders, and 13 days for vampires.)
With the cancellation, guests will be back to making bad decisions only in real time.
The background to the cancellation is beginning to leak out—and (if true) it's astonishing but only too credible to anyone who has a. worked in large organizations, b. been inappropriate and c. committed typos.
Apparently the genesis of the debacle was an effort kicked off several years ago to make Disney World rides more accessible to those on scooters or wheelchairs, and/or those whose body sizes matched poorly to more than 40 year old turnstile, aisle-way, and ride seat sizes.
With so much re-work planned for ride entries, exits and queues anyway, the scope of the project was expanded to also include interactive queues, personalized greetings, hand puppets, and other features of 1990s technology.
This project had a formal corporate name, but became known internally as the "plus" or "+" project.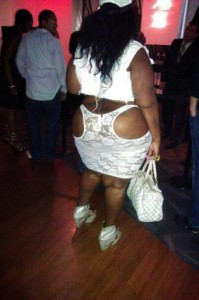 Sadly, one particularly insensitive executive—reputedly on loan from ESPN—started referring to it in a particularly insensitive manner, using a word which, while close to FastPass+, has two fewer letters.
Well, you can guess what happened next. The crude new nickname made its way into an email, a senior exec called the team on the carpet over it, and a fast-thinking middle manager claimed that it was simply an unfortunately poorly spell-checked typo, and what the team really meant was FastPass+.
"FastPass+?" the senior exec murmured. "Hmmmm…What are you all thinking about?"
In response, the team simply made up on the spot the entire FastPass+ program as we knew it until today.
The program then became a showpiece in the CEO succession race at Disney, as the two of the three key potential CEO candidates were viewed as either the champions (Jay Rasulo) or implementers (Tom Staggs) of FastPass+, and there we went…
So why cancel it now? Well, no one is talking yet, but my thought is that since the only potential CEO candidate without a background in the parks left Disney last month (Anne Sweeney), the way is now clear for Rasulo and Staggs to jointly walk away from the program without advantaging another potential successor.
I'm sorry to see FastPass+ go. Regardless of its unkind genesis and flawed pedigree, FastPass+ has enormous benefits for those first-time visitors who take advantage of good advice on how to use it. And it's kinda embarrassing for Disney, following other high-profile cancellations like the pain-themed DVC offering, high-speed rail at the Animal Kingdom, and the Minnesota Pavilion at Epcot.
On the other hand, the constant whining about FastPass+ on various Disney fan forums thankfully will now come to an end, and everyone can instead return to whining about Horizons.
Follow yourfirstvisit.net on Facebook or Google+ or Twitter or Pinterest!!
RELATED STUFF