Accommodations and Theming At Disney's Animal Kingdom Lodge–Jambo House
By Dave Shute
For the first page of this review of Disney's Animal Kingdom Lodge, click here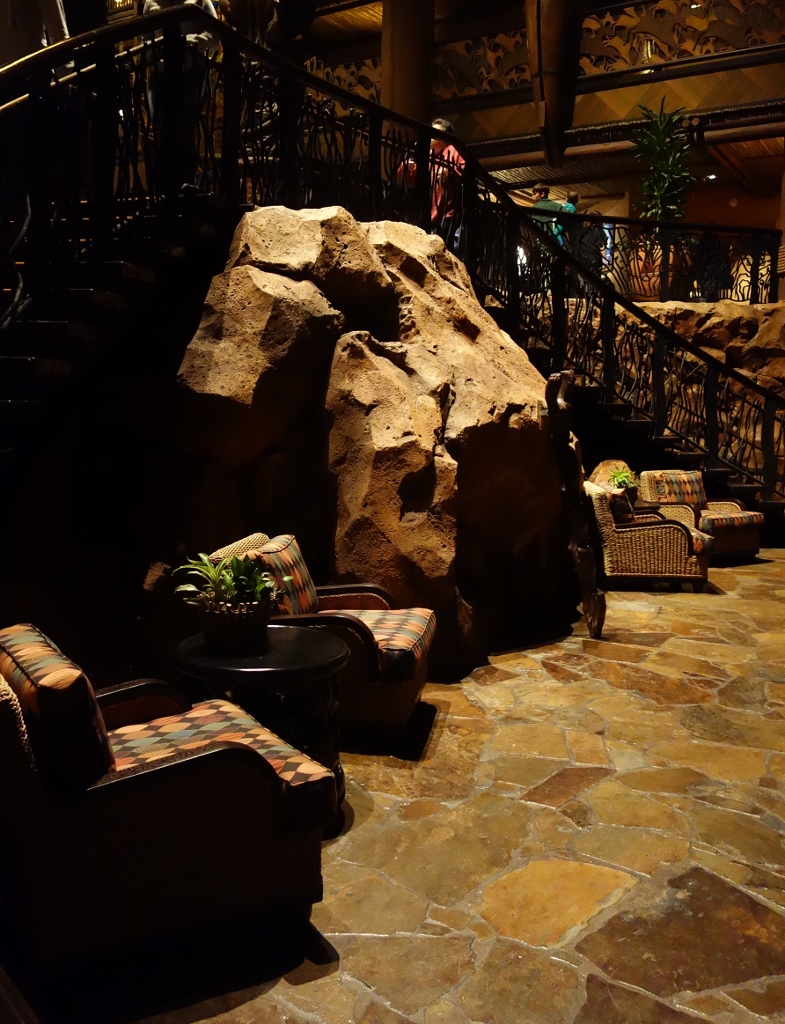 Disney's Animal Kingdom Lodge is one of eight Disney-owned deluxe resorts at Walt Disney World.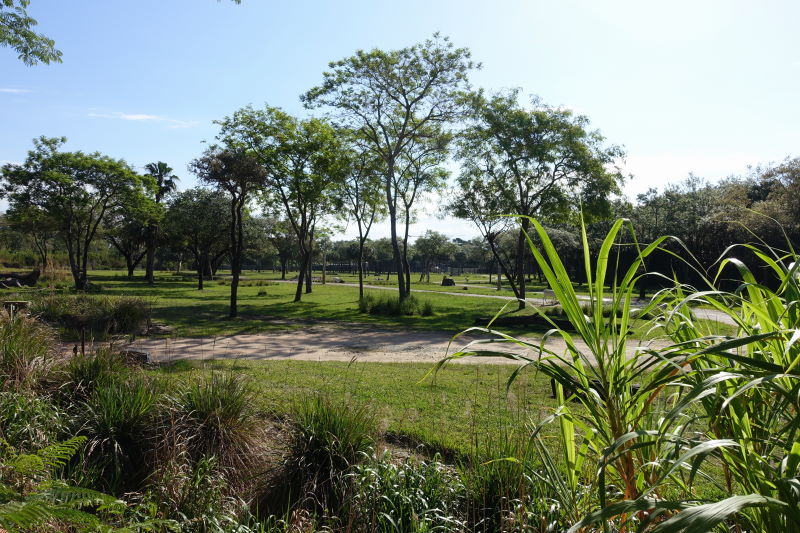 In their recommended order for first time family visitors, they are
(Many of these also offer Disney Vacation Club ("DVC") studios and villas, all for rent to the general public–see this for more on the Disney Vacation Club resorts. There's two DVC offerings here:  Kidani Village and the Villas at Jambo House.)

THE THEMING OF JAMBO HOUSE AT DISNEY'S ANIMAL KINGDOM LODGE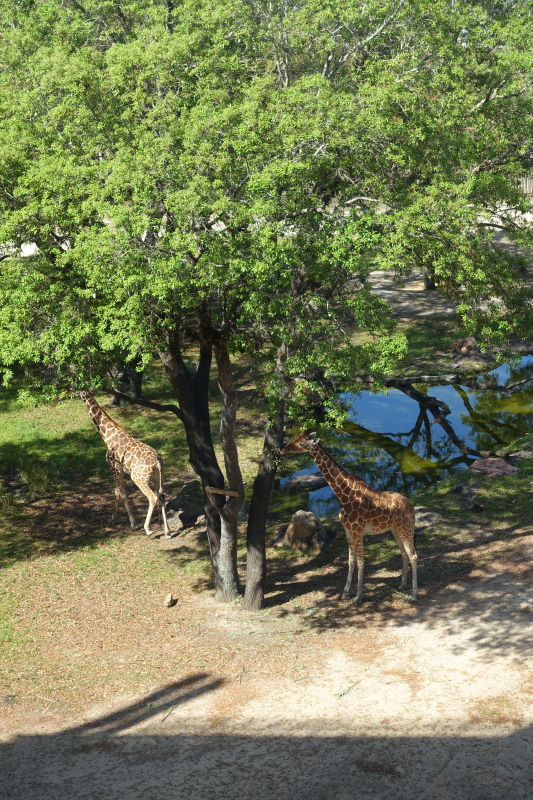 Disney's Animal Kingdom Lodge is described on Walt Disney World's website as an…
"…African lodge-style resort amidst a 43-acre wildlife preserve. The Resort offers authentic African-inspired architecture and the kraal African-village landscape design—a semi-circle design popular in Africa which offers expansive views of the surrounding savanna and its many animal inhabitants. Thatched ceilings, large beams, hand-carved golden-tone furnishings, real African artifacts and a vast mud fireplace in the main lobby surround you in the inimitable spirit of Africa."
"Just outside the main lobby, an elevated rock platform—Arusha Rock—offers up-close glimpses of the animals and a panoramic view of the sprawling grounds. In addition to animals, thousands of indigenous African shrubs and grasses—including the most recognized canopy tree of Africa, the copperpod—paint a picture reminiscent of the unspoiled African grasslands."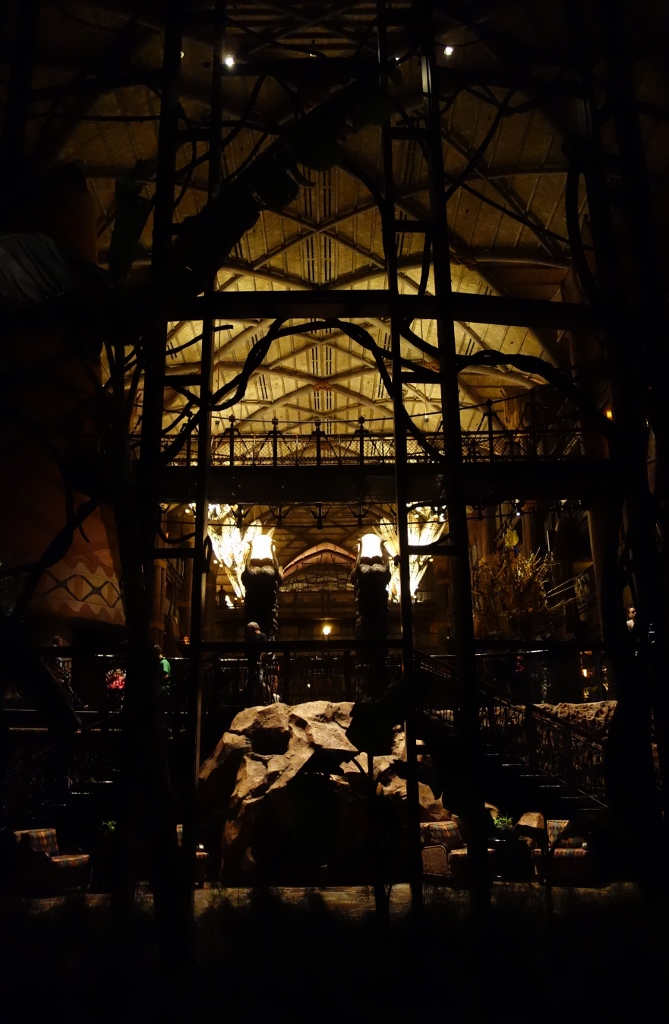 Besides the glorious lobby and views of animals, Jambo House is also filled with real and replica African art.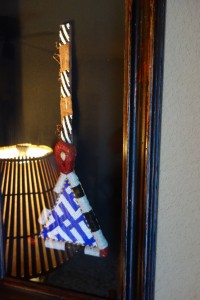 Also very nice is the use of pattern and texture, like here…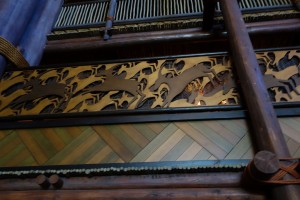 … here…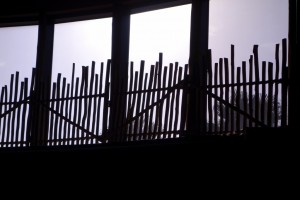 ..here…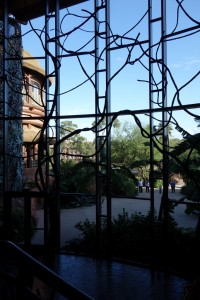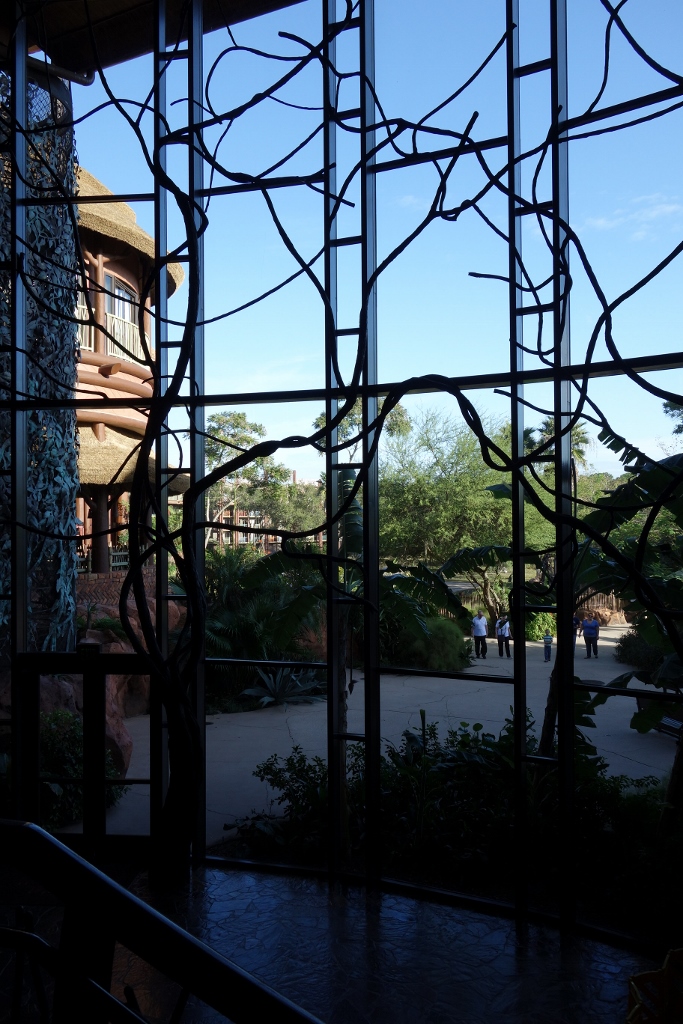 …and here.
ACCOMMODATIONS AT JAMBO HOUSE
Disney's Animal Kingdom Lodge opened in April 2001 and since has been changed twice.
In the first change, Disney Vacation Club villas replaced a number of rooms in the Animal Kingdom Lodge itself. These are known as the Jambo House Villas
In the second, a new Disney Vacation Club resort in a new building–Kidani Village–opened next door.  At the same time as Kidani Village opened, the name of the main resort was changed to Jambo House, to either limit or cause confusion.
This accommodations discussion leaves out the DVC rooms, which have their own reviews linked above. All Disney deluxe resorts have standard rooms.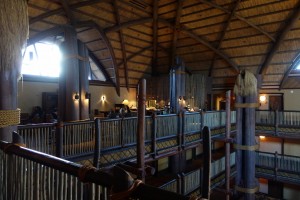 They also all have preferred rooms–standard rooms for which more is charged, because of better views, closer proximity to a resort's central services, or both; concierge rooms, which Disney calls "club" rooms (the club lounge at AKL  is above); and suites.
Non-suite rooms are typically two-queen rooms as shown in the floor plan below, but there are also available rooms with a single king bed, and rooms with one queen and two bunk beds.
Note that these rooms saw a light refurb in 2019-2020. I'll post updated images and floor plans shortly.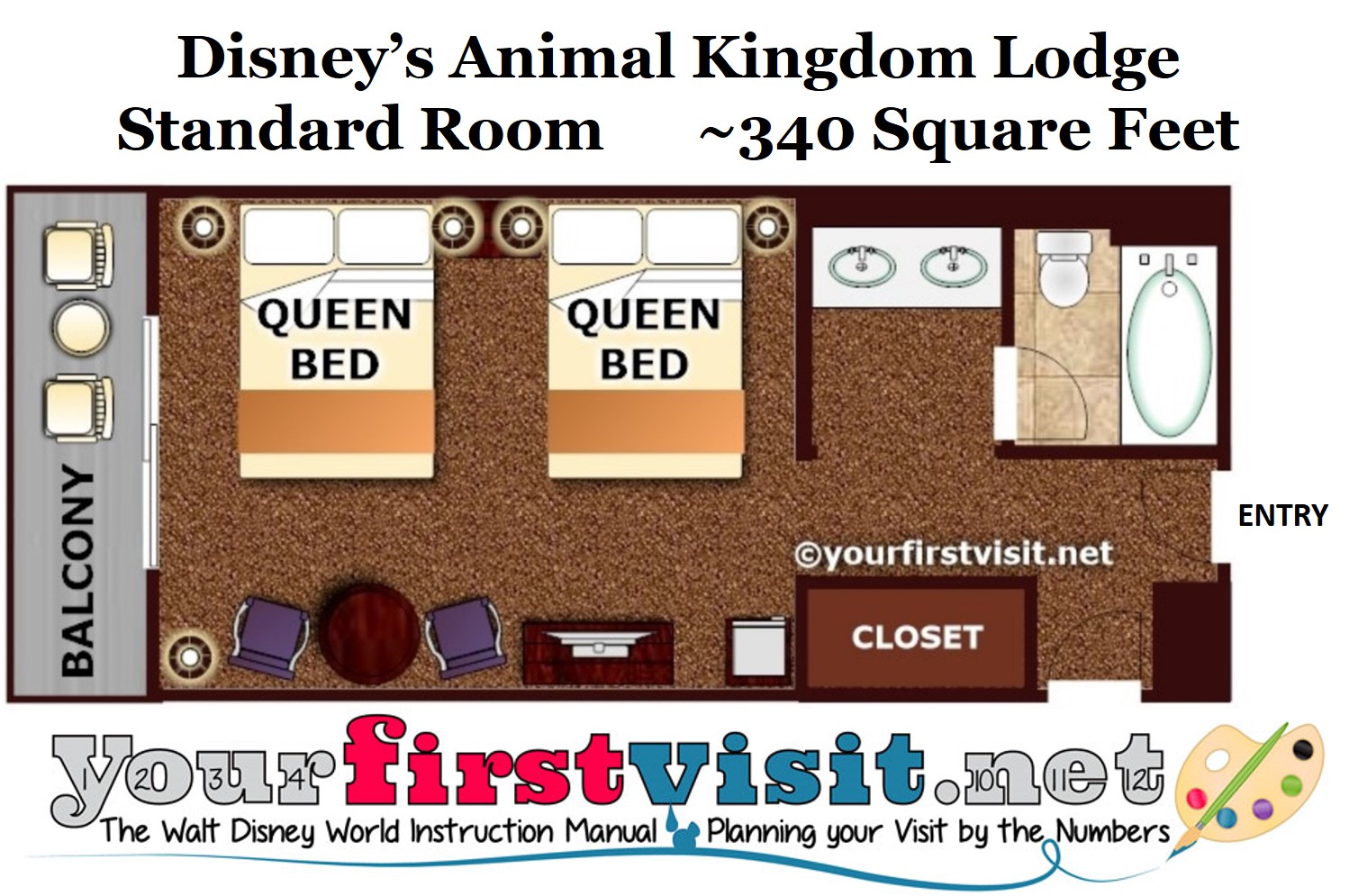 Preferred rooms include "Savanna," "Arusha Savanna," and "Pool" views.
While this site generally recommends that first time family visitors should avoid preferred rooms (as the value is not there, since you won't be in your room much) it makes an exception for  Jambo House at the Animal Kingdom Lodge, where you should always pay for a savanna view.
Club rooms–which the rest of the world calls concierge rooms–are not worth the extra cost for most first time family visitors. However, they may be well worth it for families intending to spend more time at the Animal Kingdom Lodge than implied by this site's itineraries. TikimanPages.com has a great discussion of the value of concierge rooms here. Though focused on the Polynesian, it applies to any deluxe resort.
Suites sleeping 6 to 8 people are available for families seeking a particularly comfortable visit–see this for more on suites at Walt Disney World.
(You will see references here and there to "Deluxe Rooms" at the Animal Kingdom Lodge–these rooms were all eliminated when Disney Vacation Club villas were added.)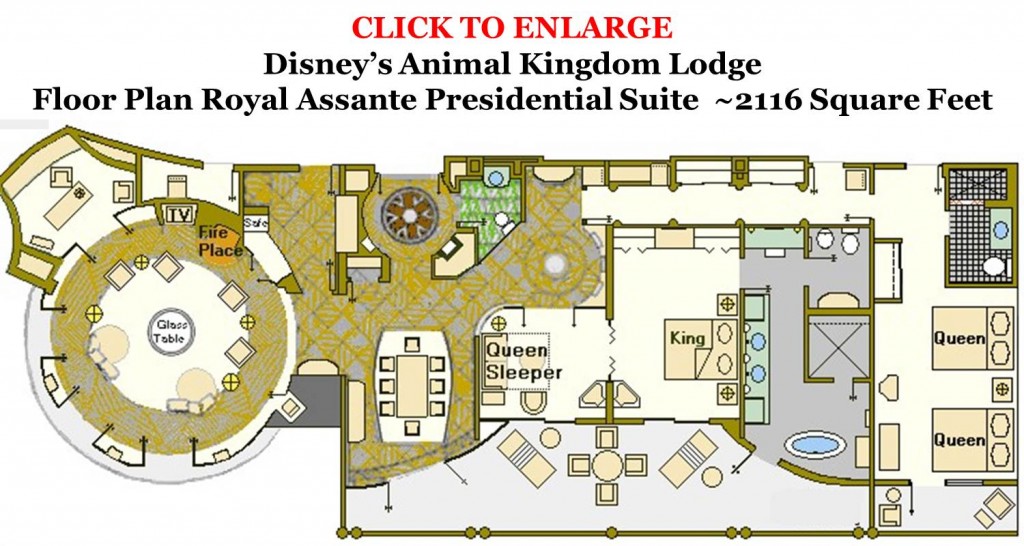 Above is the floor plan for one of the suites…
(To each of the capacity figures above, you can add one more kid under 3 at time of check in who sleeps in a crib.)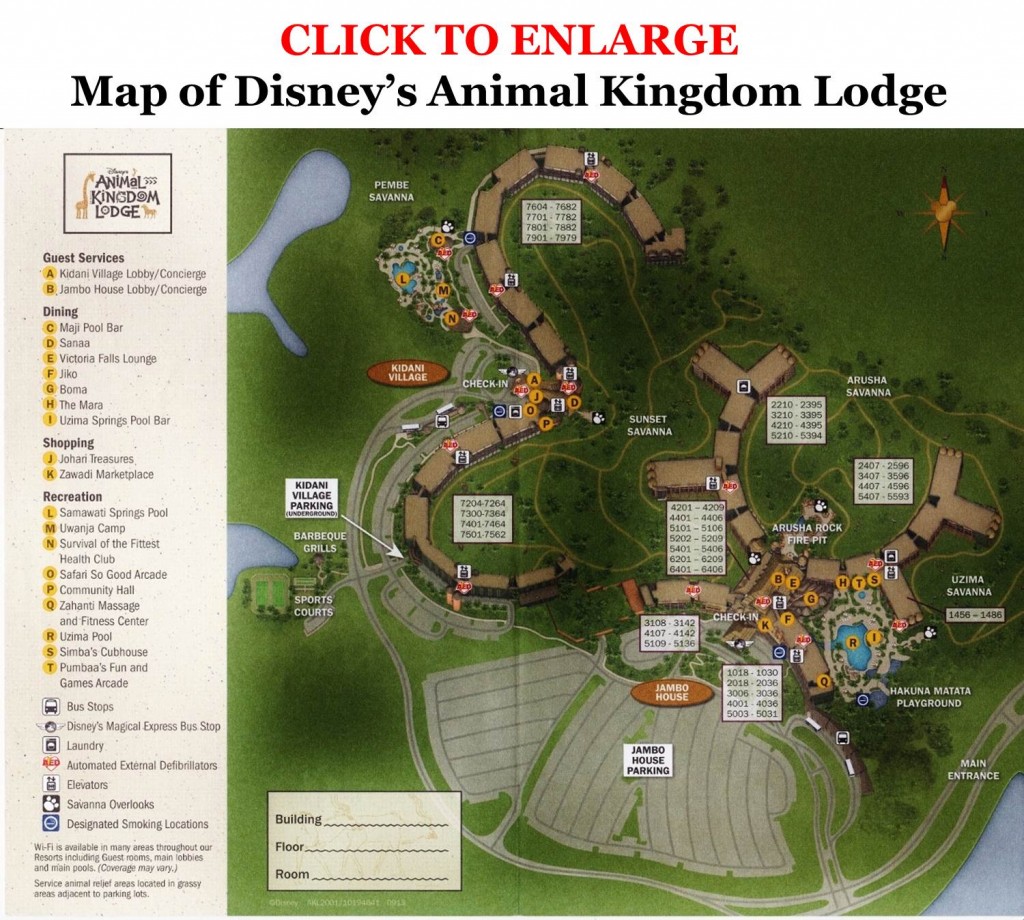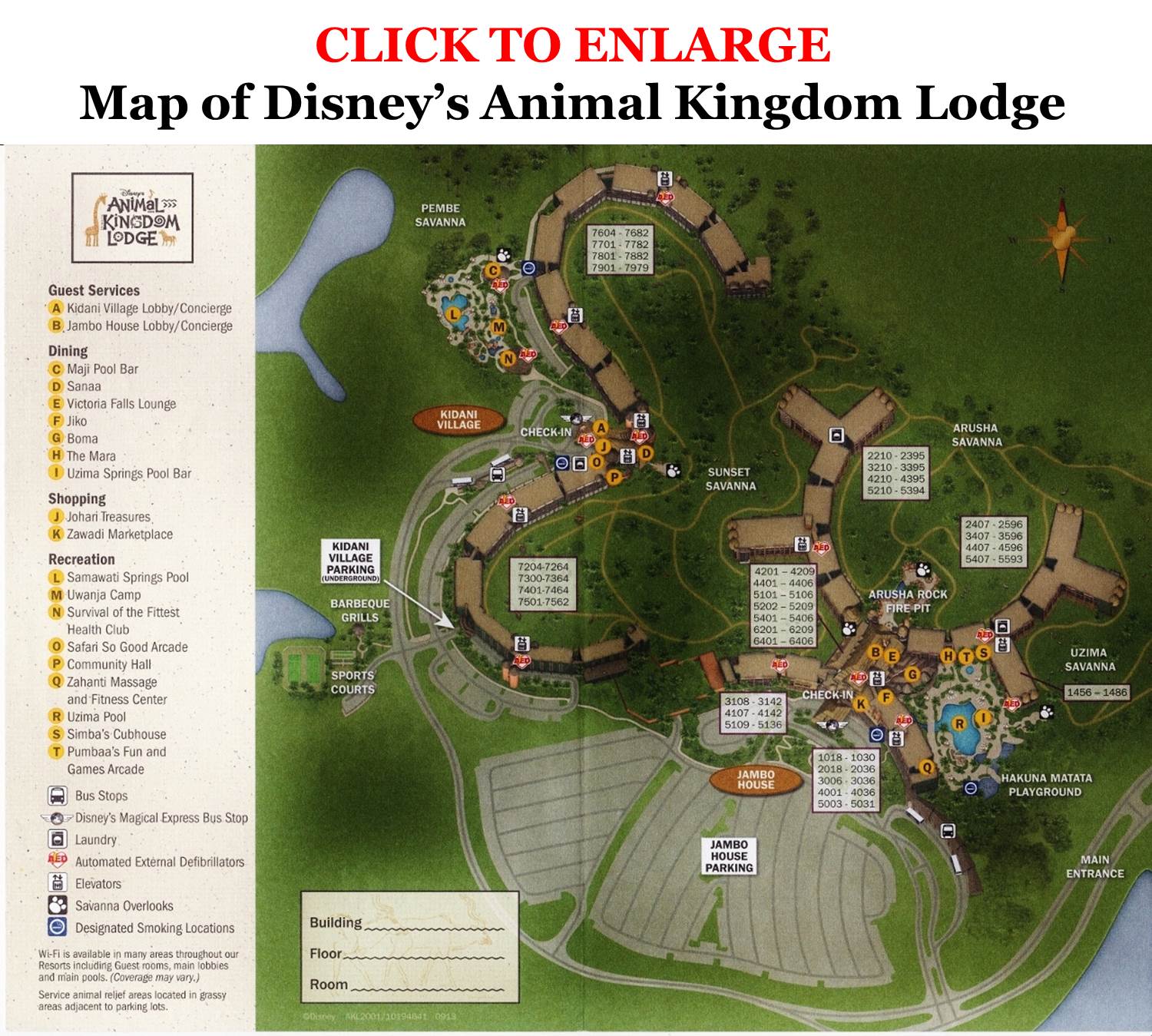 Lodging at the Animal Kingdom Lodge used to be discussed in terms of "trails" (zebra, ostrich and such) but it's most helpful just to focus on views.
Standard views are of parking lots and such
Pool views are of Uzima Springs pool, and can be noisy
Standard Savanna views are of the Sunset or Uzima savannas
Arusha Savanna views are an upcharge from standard savanna views and preferred by most
This review continues here.
TOPICS IN THIS REVIEW OF DISNEY'S ANIMAL KINGDOM LODGE
OTHER KEY PAGES FOR WHERE TO STAY AT DISNEY WORLD

Follow yourfirstvisit.net on Facebook or Twitter or Pinterest!!
RELATED STUFF