Amenities at Disney's Animal Kingdom Lodge–Jambo House
By Dave Shute
For the first page of this review of Disney's Animal Kingdom Lodge, click here
AMENITIES AT DISNEY'S ANIMAL KINGDOM LODGE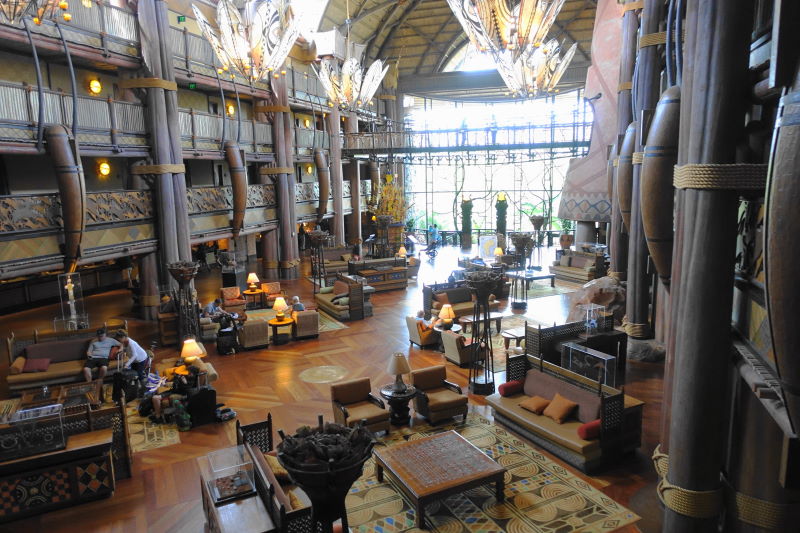 You enter the Animal Kingdom Lodge into its spectacular lobby–none of my photos do justice to it.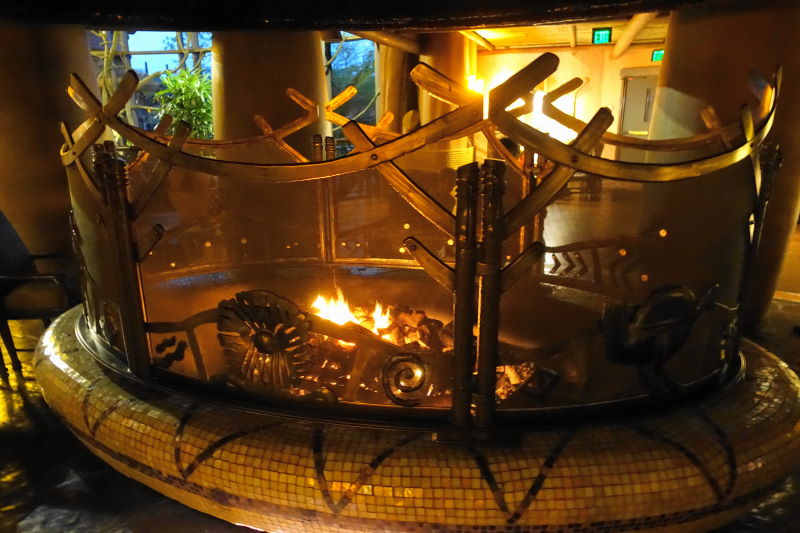 The lobby is full of charms like this firepit…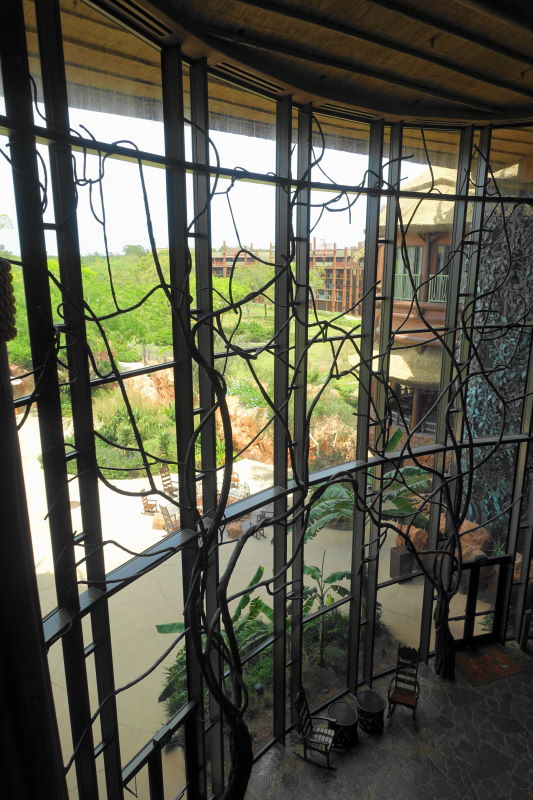 …and at its far side, windows overlooking the Arusha savanna, one of several animal-filled savannas that encircle most public spaces and all "Savanna-view" rooms.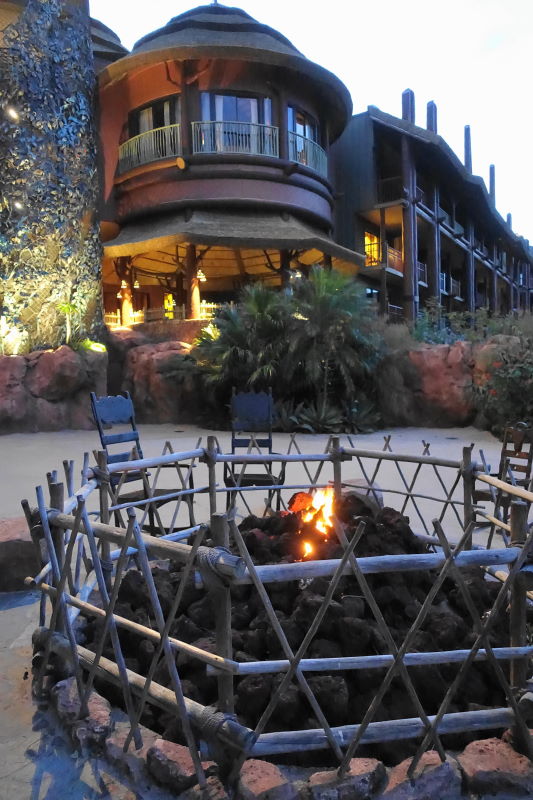 Outside and below these windows is another fire pit, more animal viewing, and, typically, cast members to help you understand what you are seeing.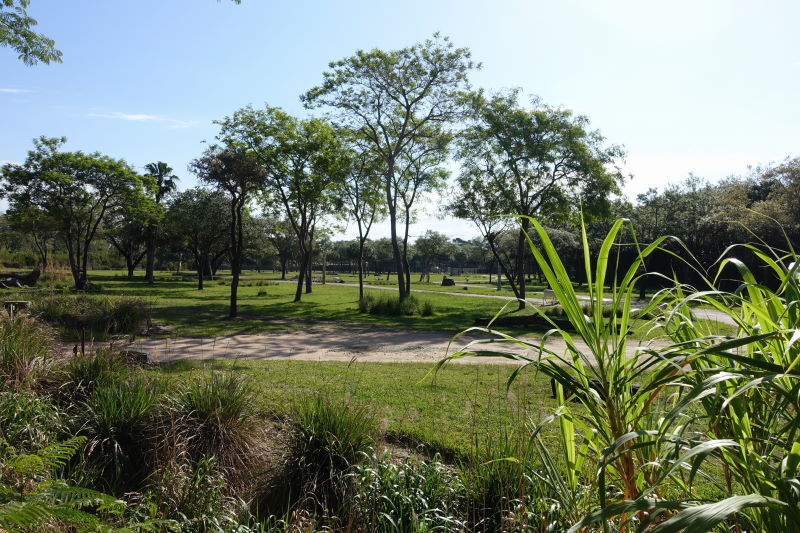 Back in the third floor lobby itself, on the left is the check in and concierge area, and on the right near the front is the gift shop.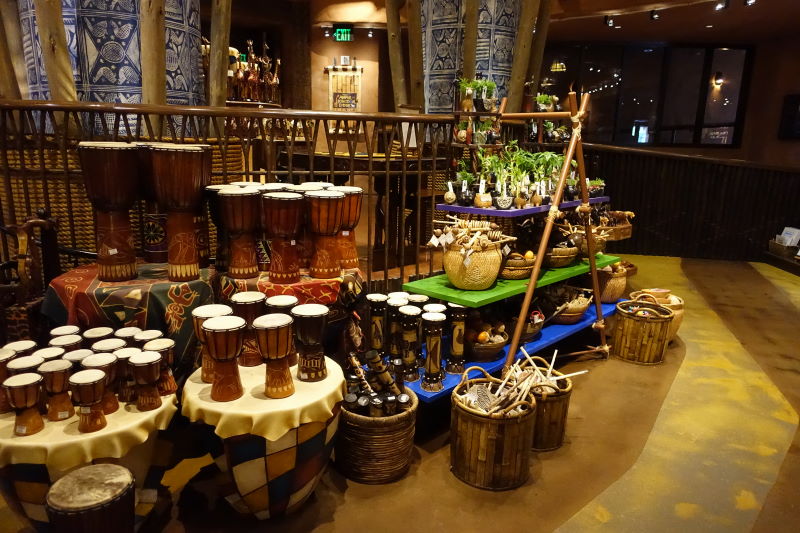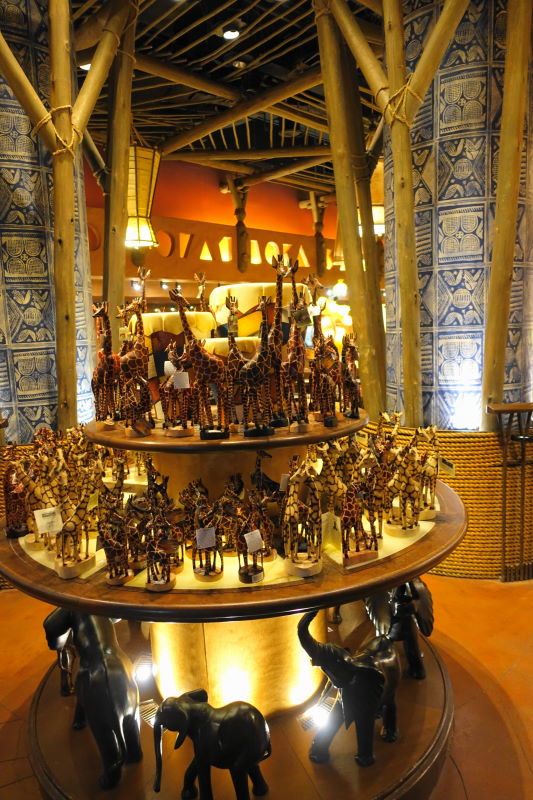 The gift shop has lots of fun African-themed stuff…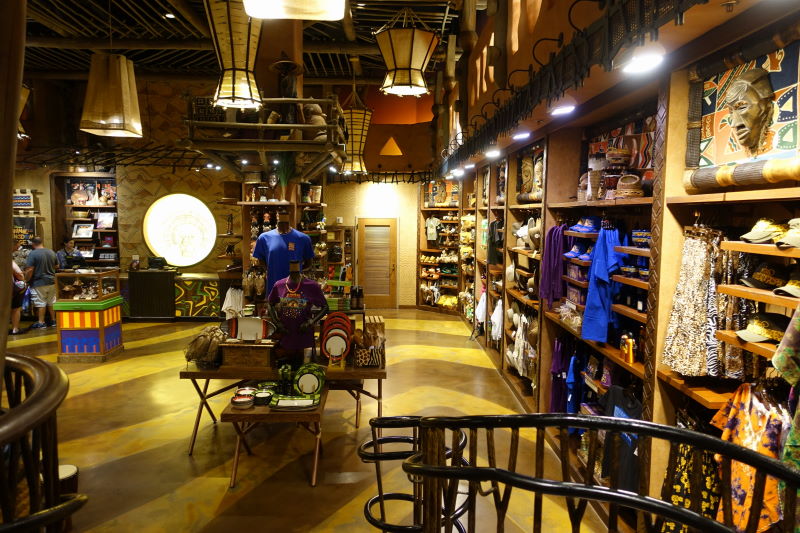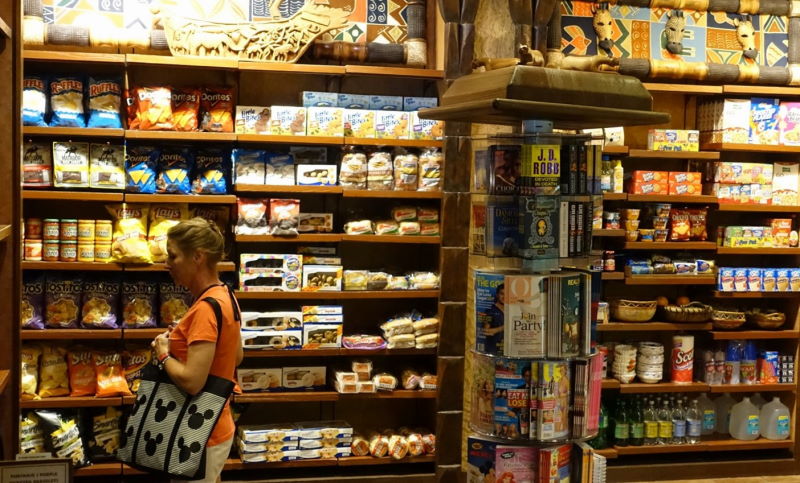 …plus the basics.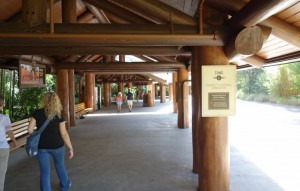 Outside the lobby to the left are the bus stops. All theme park transport is via buses or your car–you can't walk to any park, including Disney's Animal Kingdom itself.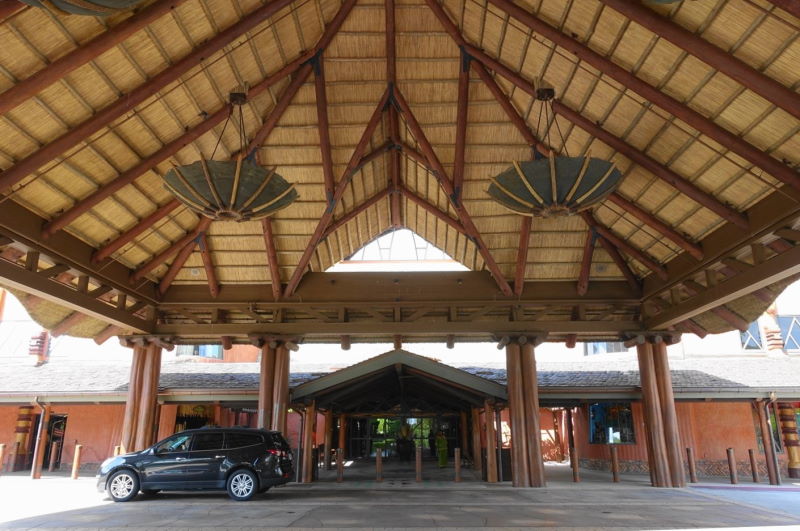 Also outside here is the main entry, which is where you pick you the van-shuttle to sister resort Kidani Village.
The entry floor is actually the third floor.  Below it on the first floor are most other guests services, reached from the lobby either by an elevator bank near the gift shop, or a stair deck just a bit further in.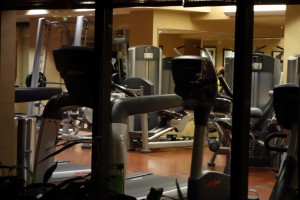 At the lowest level to the right is the gym.
The Animal Kingdom Lodge is unique among the Disney deluxes in having no access to a lake and its watersports or a beach, and in having all transport to the theme parks via bus.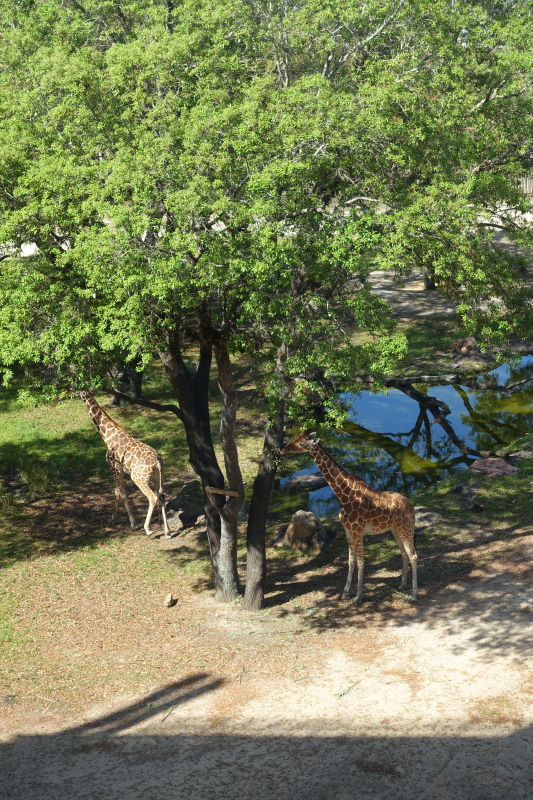 Basically you've traded the waterfront and beaches for animals…but oh, those animals!
At the lowest level of the Animal Kingdom Lodge you will find its dining.
This review continues here.
TOPICS IN THIS REVIEW OF DISNEY'S ANIMAL KINGDOM LODGE
OTHER KEY PAGES FOR WHERE TO STAY AT DISNEY WORLD


Follow yourfirstvisit.net on Facebook or Twitter or Pinterest!!
RELATED STUFF