The Uzima Springs Pool at Disney's Animal Kingdom Lodge
By Dave Shute
For the first page of this review of Disney's Animal Kingdom Lodge, click here
THE UZIMA SPRINGS POOL AT DISNEY'S ANIMAL KINGDOM LODGE
Jambo House has one pool, Uzima Springs pool, one of my favorites at Disney World (there's a second pool at sister resort Kidani Village).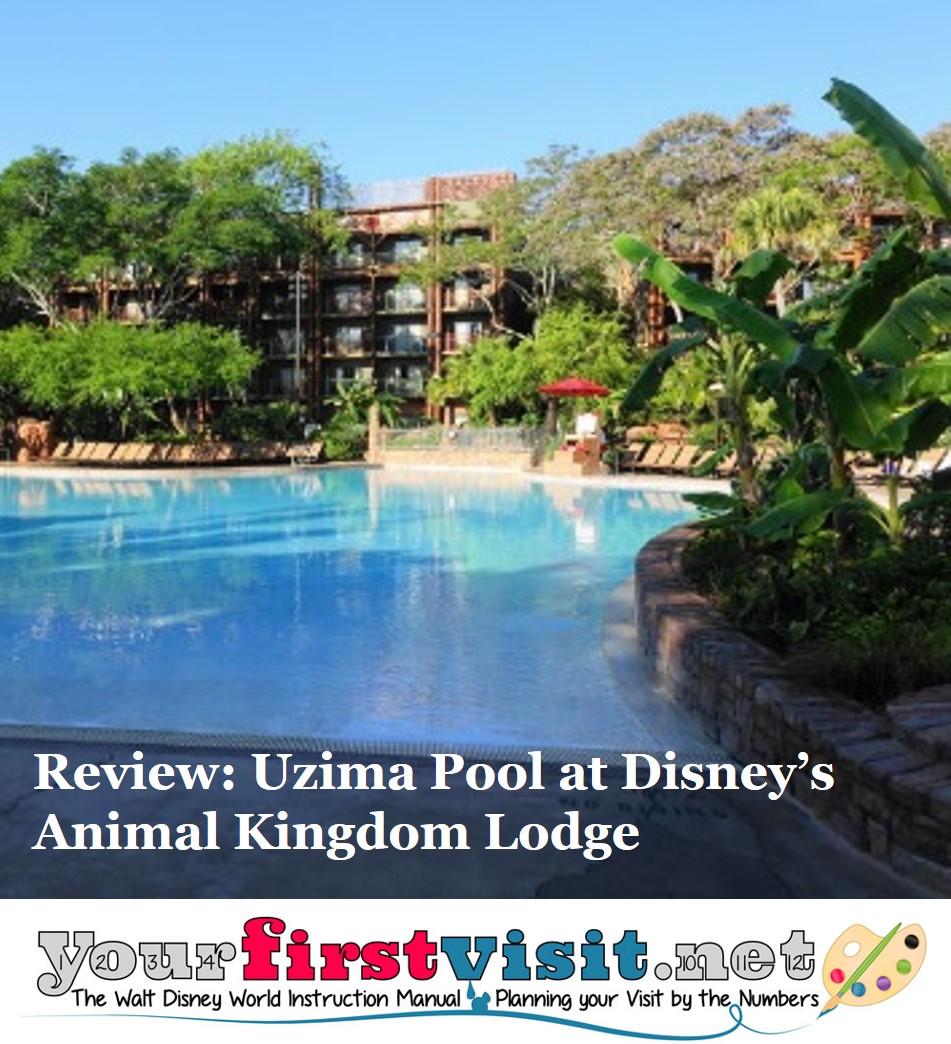 Uzima is a large pool ringed by foliage and flowers.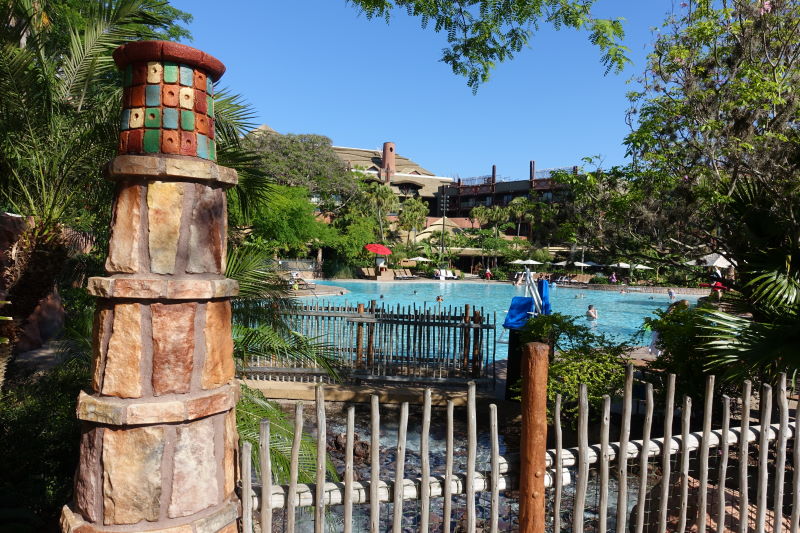 Pool chairs ring the pool, but another set of chairs continues beyond the greenery, creating private spots, and many options for both sun and shade depending on the time of day.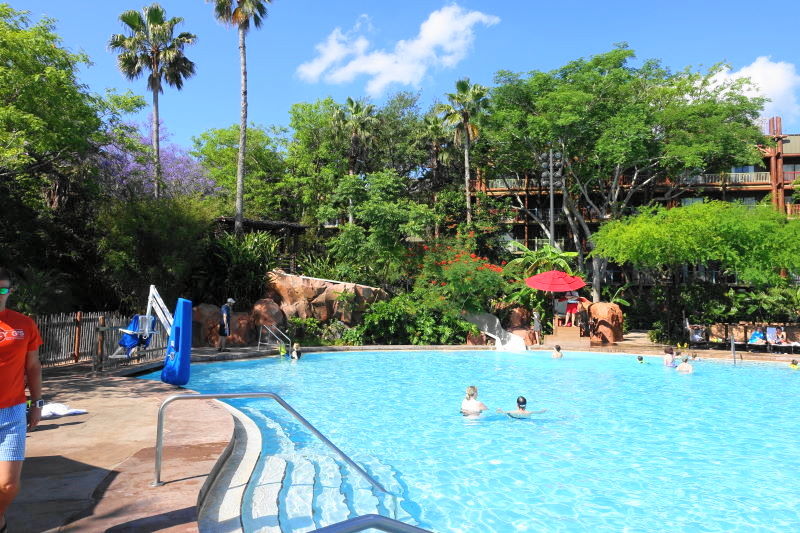 Also in this outer ring are a playground, hot tubs, and animal viewing areas.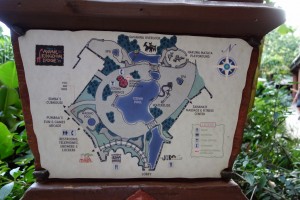 As a result, this pool is both large and intimate–intimate because many views are blocked by trees, etc. As a result it has its own map!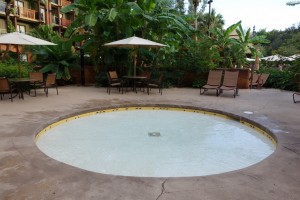 There's a kids' pool near The Mara…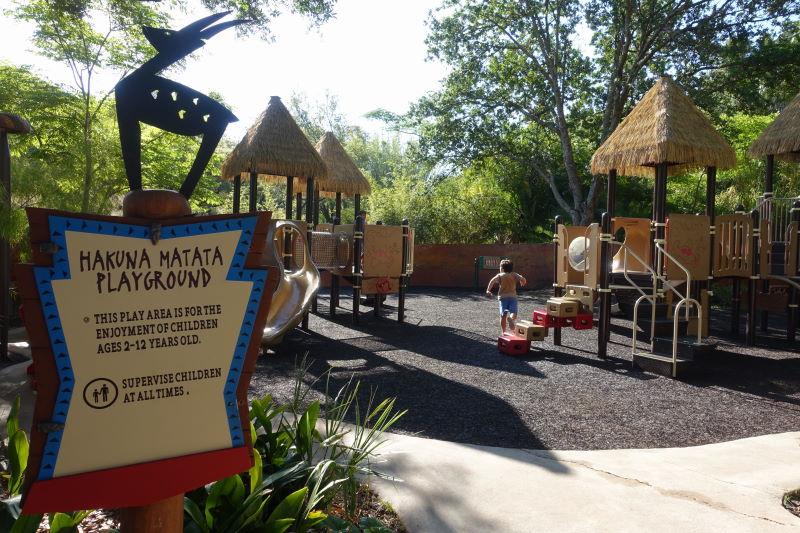 …a playground…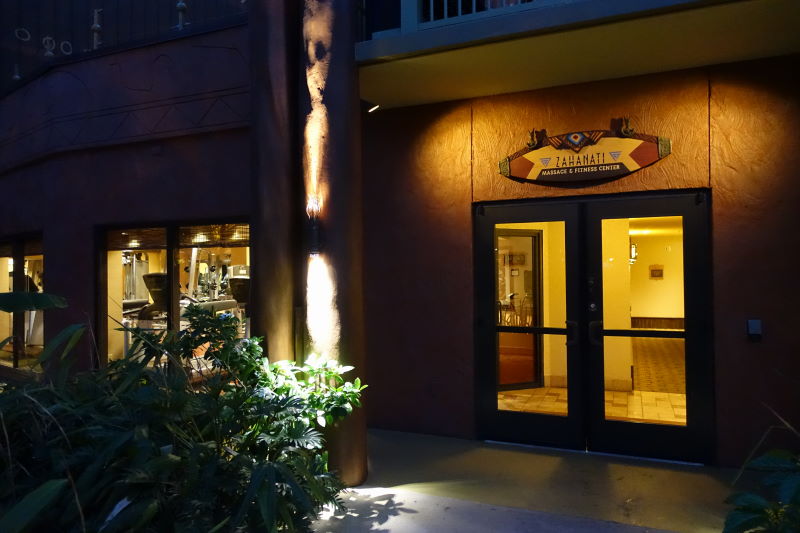 …a nearby gym…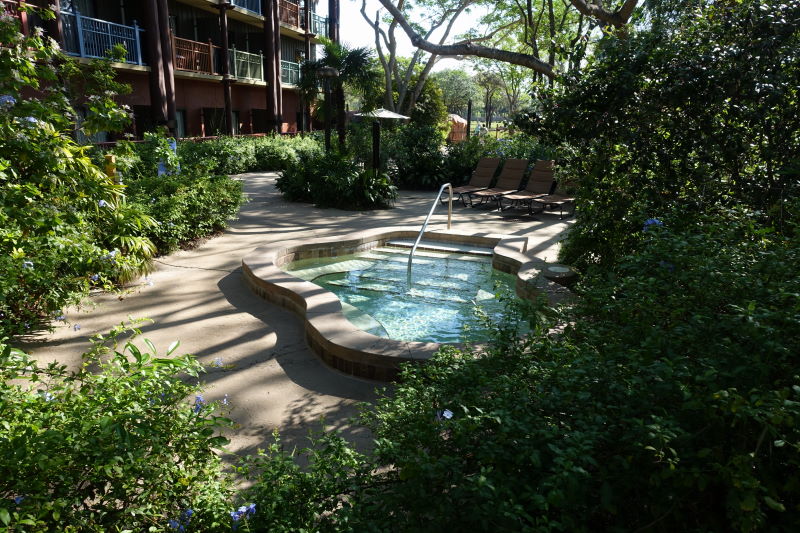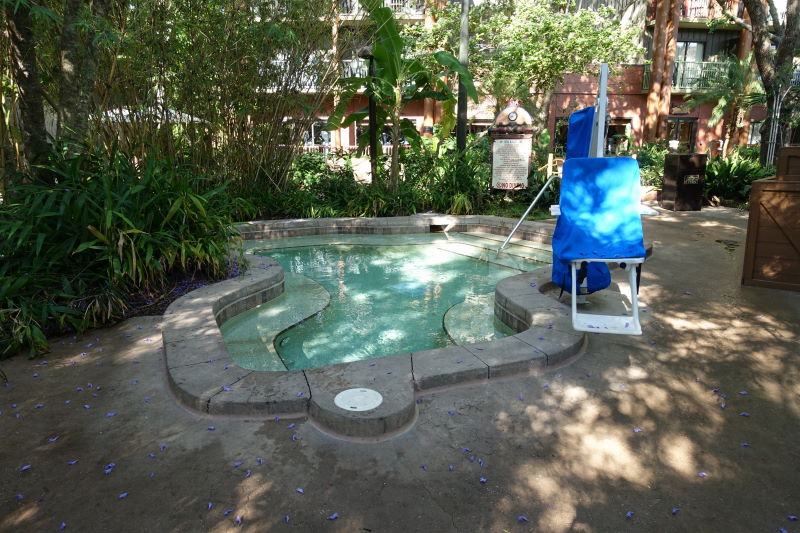 …two hot tubs…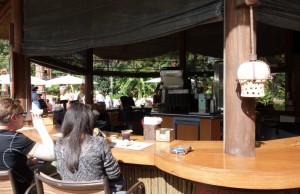 …a bar…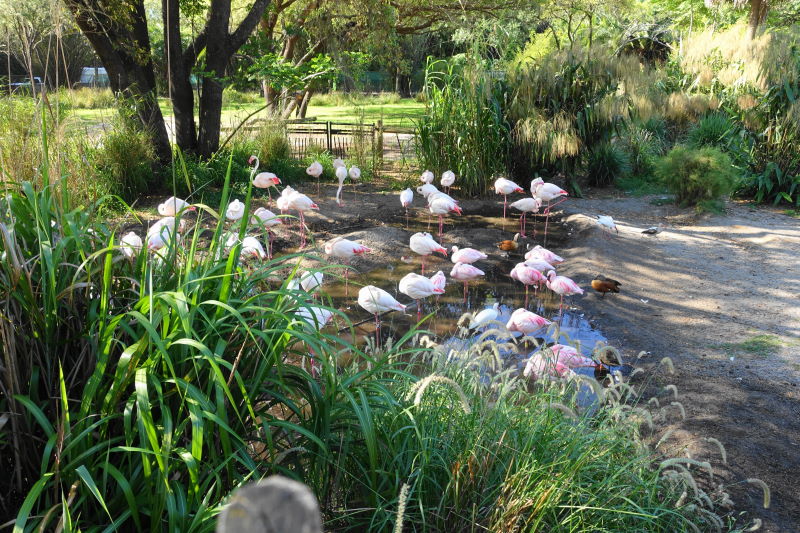 …and an animal viewing area here.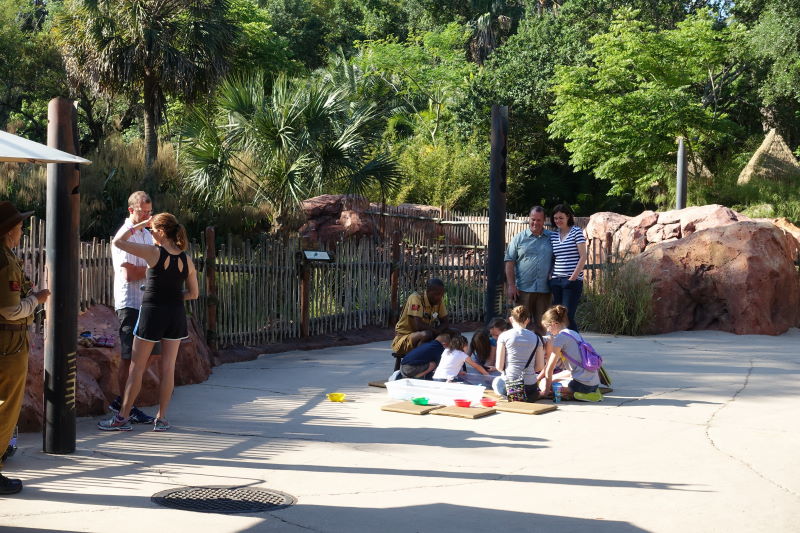 Besides the normal pool play, cast members also do some nature games.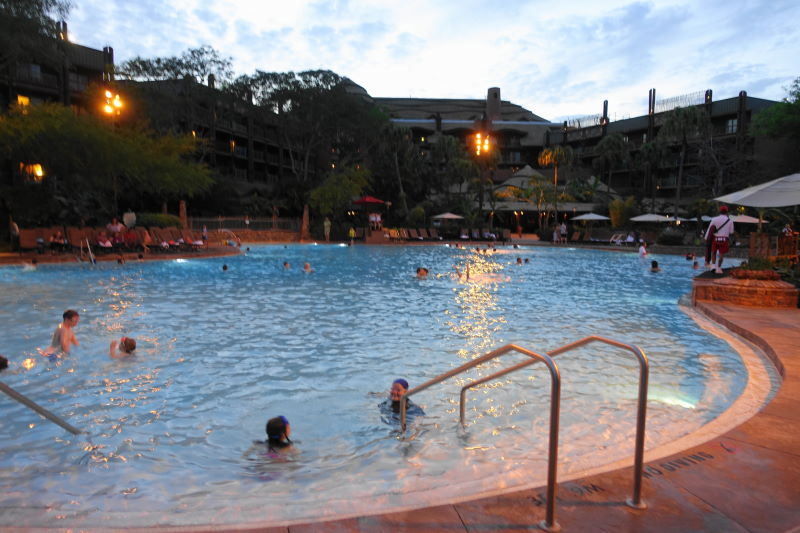 The more I stay here, the more Uzima Springs Pool becomes my personal favorite Disney World pool.
TOPICS IN THIS REVIEW OF DISNEY'S ANIMAL KINGDOM LODGE
OTHER KEY PAGES FOR WHERE TO STAY AT DISNEY WORLD


Follow yourfirstvisit.net on Facebook or Twitter or Pinterest!!
RELATED STUFF