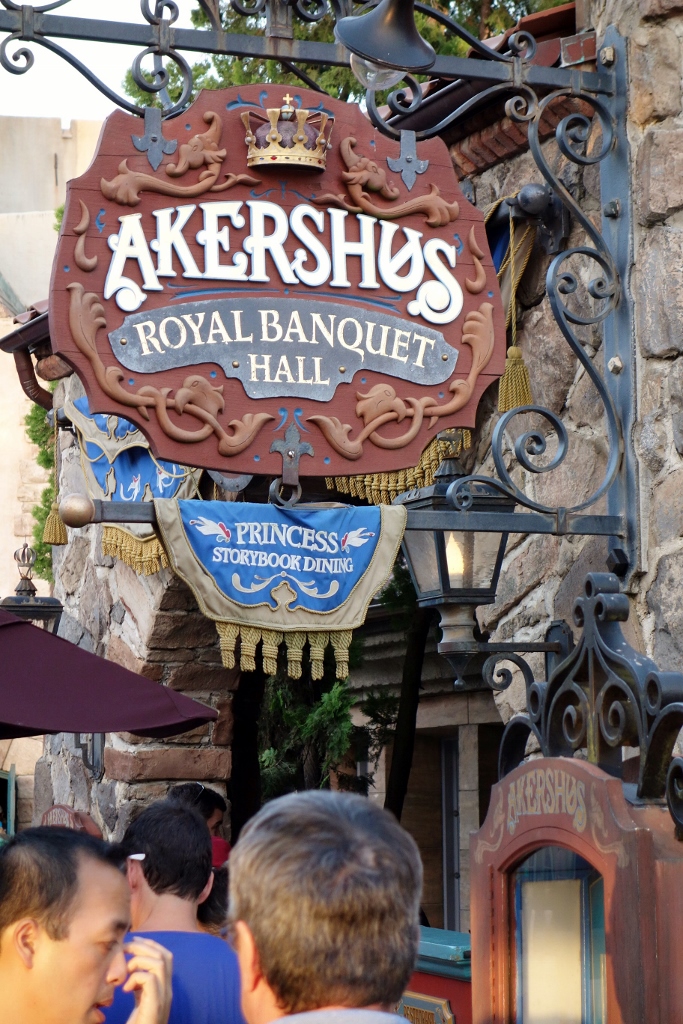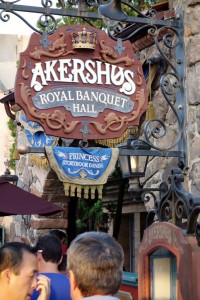 Storybook Dining in Akershus Royal Banquet Hall, a table-service restaurant in Epcot's Norway Pavilion, is one of Disney World's three "Princess Meals"—and arguably the best of the three.
Cinderella's Royal Table, in the castle in Fantasyland in the Magic Kingdom, is the most iconic, sought after, and—by far—expensive of the three.  Cinderella and other princesses visit at breakfast, lunch and dinner
1900 Park Fare, in the Grand Floridian, offers dinner attended by Cinderella, Prince Charming, and Cinderella's family. The setting is undistinguished, the food great, and the price is about half that of the Royal Table—exactly half if you are using the dining plan—one credit, rather than two.
Like Cinderella's Royal Table, Akershus Royal Banquet Hall has a bucket of princesses and is set in a castle, but is priced comparably to 1900 Park Fare—more than 1900 if cash (but still not as much more as Cindy), the same as 1900 if dining plan.
STORYBOOK DINING AT AKERSHUS ROYAL BANQUET HALL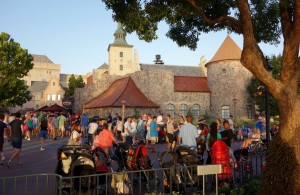 Akershus Royal Banquet Hall is in the Norway Pavilion of the Epcot's World Showcase. (From Epcot's Future World, the second country going clockwise, right after Mexico.)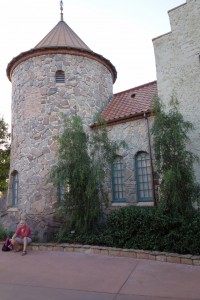 The Banquet Hall is inside Akershus Castle.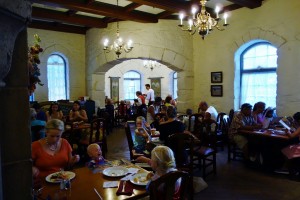 The castle,  in the less interesting Romanesque style rather than the frothier Gothic style of Cinderella's Castle in the Magic Kingdom, is not so immediately appealing, but the interior is lovely.
Breakfast is typical of what is served elsewhere but the lunch and dinner menus have many Scandinavia highlights, starting with a buffet with range of appetizers and cold dishes—fresh foods, cheeses and preserved meats and fish.  Besides the buffet, one also orders an entrée…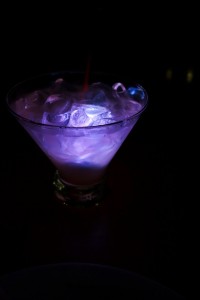 …possibly a silly drink for dad and mom…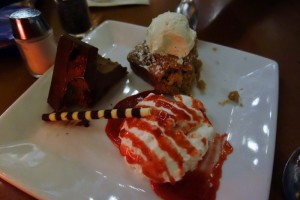 …and a dessert sampler.
Unadventurous eaters will find something to enjoy, but the adventurous, and/or lovers of preserved fish, will most enjoy the Akershus lunch and dinner menus.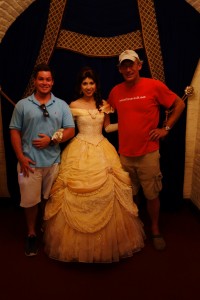 Meals there include visits from several Disney princesses—on our visit, we were formally greeted by Belle…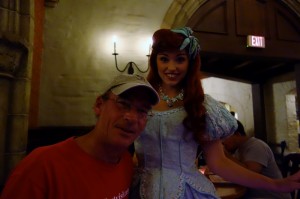 …and also met Ariel…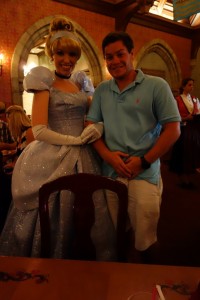 …Cinderella…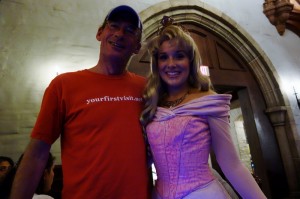 …Aurora…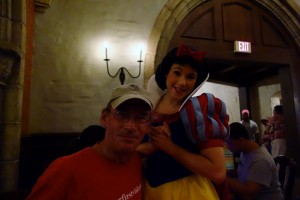 …Snow White, and others.
The best features of Akershus are the princesses, the castle setting, and then the food.  The food comes higher on the list for those interested in Scandinavian cuisine.
Being in Epcot is a mixed blessing.  Epcot most rewards older kids willing to accept its invitation to think and to be creative.  There's not as much there for kids young enough to most enjoy a princess meal—and such kids may also not be adventurous enough to enjoy the full range of food on offer.
(On the other hand, I was eating pickled herring and smoked salmon at age three, so I love this place…I was not sophisticated…but my dad ate them, so so did I. )
A great day for younger kids at Epcot would start before park open and include Soarin (if they are mature enough and at least 38 inches), The Seas with Nemo and Friends, Spaceship Earth, Turtle Talk with Crush, and a character meet 'n greeting.
An early breakfast—early enough that you are done by park open, so you can take advantage of the lower crowds then–at Akershus fits this well.
Lunch also works just fine with this kind of morning.
For younger kids not afraid of fireworks, a visit—or return–in the evening for dinner at Akershus and the fireworks show Illuminations also works.
Kids just old enough to enjoy everything at Epcot—both the princess meals and the challenge to their intellect and imagination—will enjoy the park, including Akershus, the best!
*   *   *
PICKING BETWEEN CINDERELLA'S ROYAL TABLE AND STORYBOOK DINING AT AKERSHUS
I'm often asked, since my itineraries include two princess meals, Cindy and Akershus, if a family can afford just one, which should they pick.
If the kids are old enough to enjoy Epcot fully, I'd go with Akershus hands down.  You get the same piles of princesses at a lower price, with a more interesting menu.
But there's a lot to be said for the iconic appeal of dining in the castle at the Magic Kingdom, and the Magic Kingdom, of course, appeals to all ages.  So for younger kids, that's the one I'd suggest.
My itineraries promise all the best of Walt Disney World—so in them you get both!
Follow yourfirstvisit.net on Facebook or Google+ or Twitter or Pinterest!!