CINDERELLA AND HER FAMILY AT 1900 PARK FARE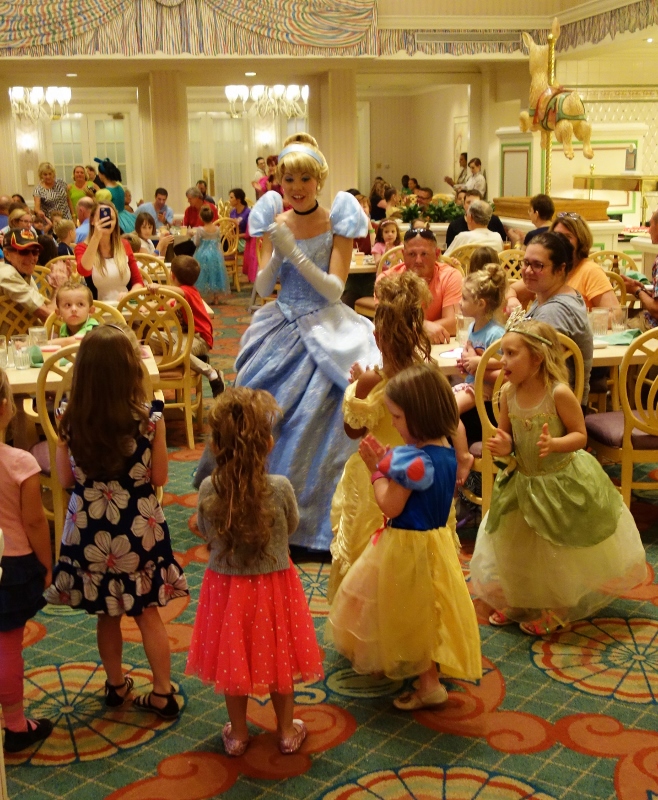 Dinner at 1900 Park Fare at Disney's Grand Floridian Resort & Spa is one of three princess meals at Walt Disney World, and if it had a better setting it might be the best.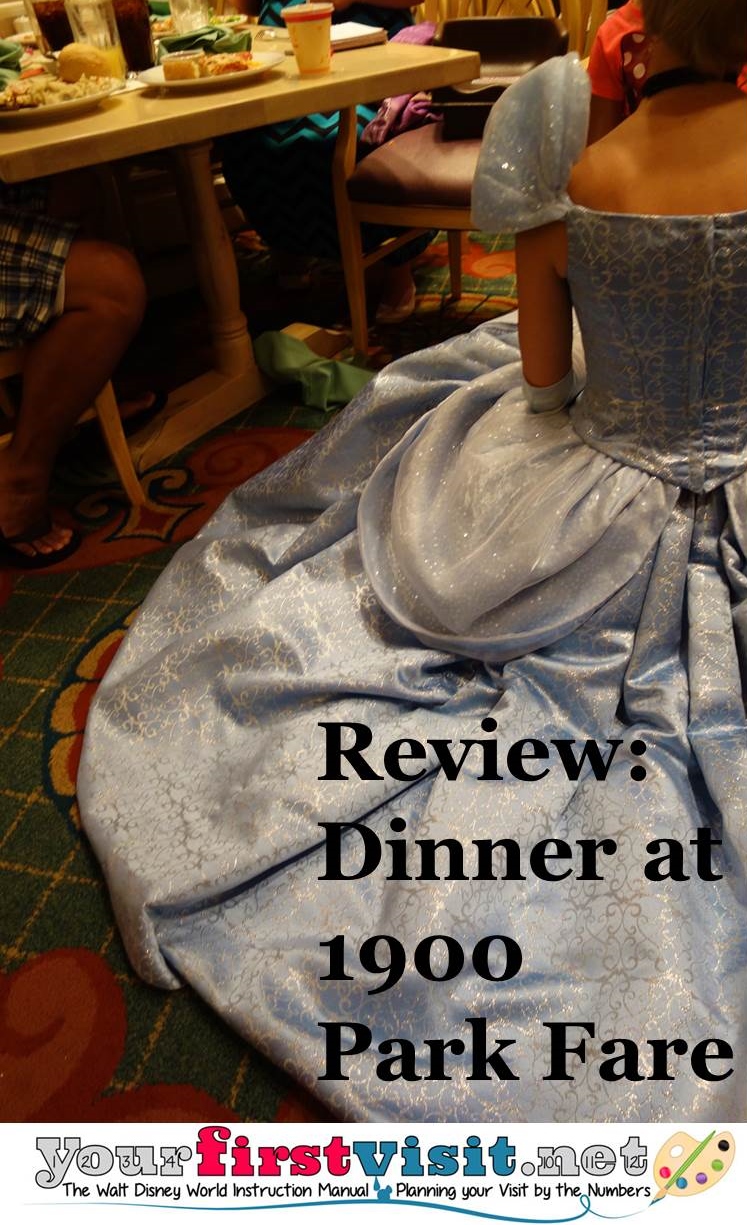 The other two are Storybook Dining in Akershus Royal Banquet Hall in Norway at Epcot and Cinderella's Royal Table at the Magic Kingdom (closed until March 2015 for refurb.)
Each of these two presents a boatload of princesses and a fun setting–Akershus in the banquet hall of a medieval fort, and Cinderella's Royal Table inside her castle at the Magic Kingdom.
Cinderella's Royal Table, however, is wildly expensive and reservations are hard to get.
Akershus is more reasonably priced, but requires a visit to Epcot, which otherwise at the moment has not much of interest to the younger kids who most avidly want to meet the princesses.
Dinner at 1900 Park Fare is about the same price as Akershus, has much better food than either, and, since it's in a hotel, does not require using a park ticket.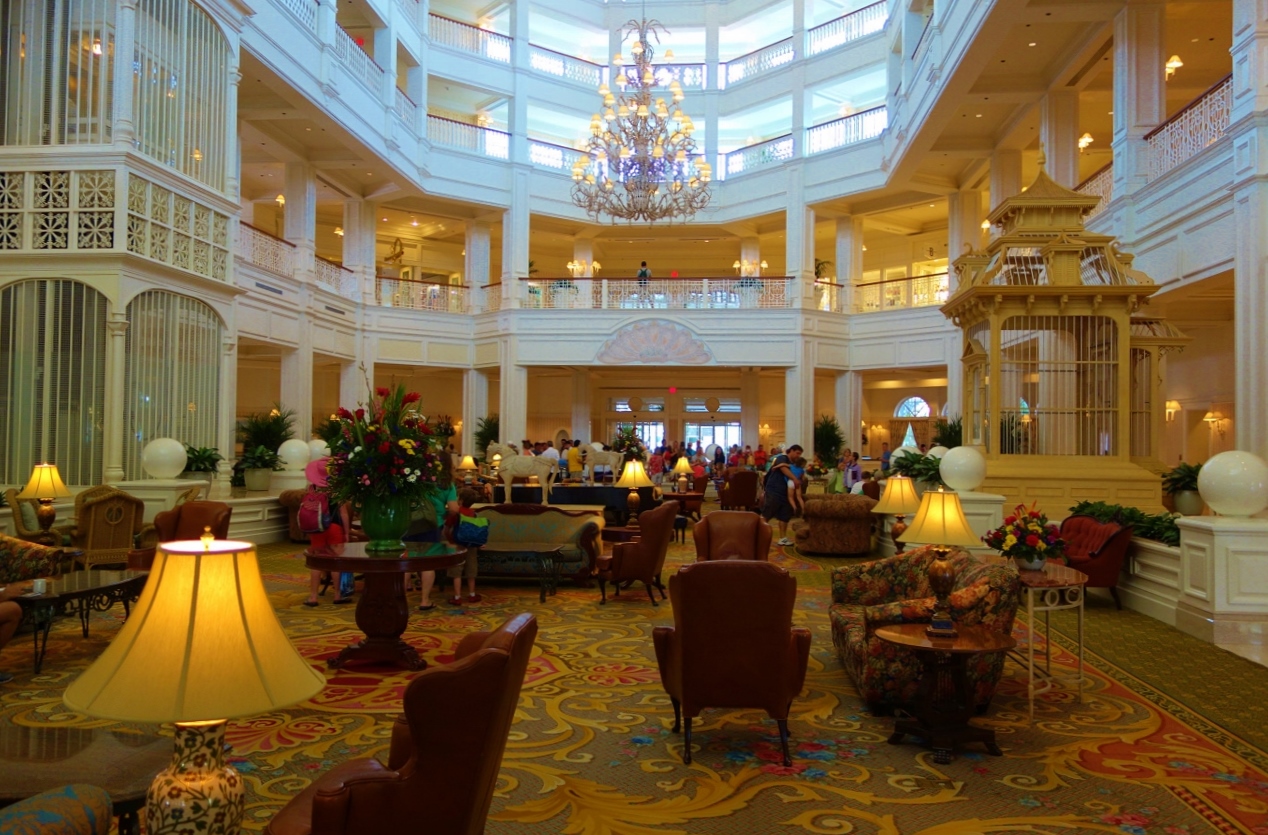 1900 Park Fare is on the first floor of Disney's Grand Floridian Resort, entered through its spectacular lobby. The Grand Floridian is on the resort monorail loop, just outside the Magic Kingdom. To get there from the Magic Kingdom, take either the boat at the right (as you are facing away from the park) or if it has long lines (it's a small boat, built on the classic Morgan 40 hull), the resort monorail. Take the monorail back.
In the undistinguished and windowless space–the ambiance is the only negative of 1900 Park Fare–two character meals are served, one with Pooh and British friends (including from UKIP) at breakfast, and Cinderella and her family at dinner.
Here's the scoop on both from our book: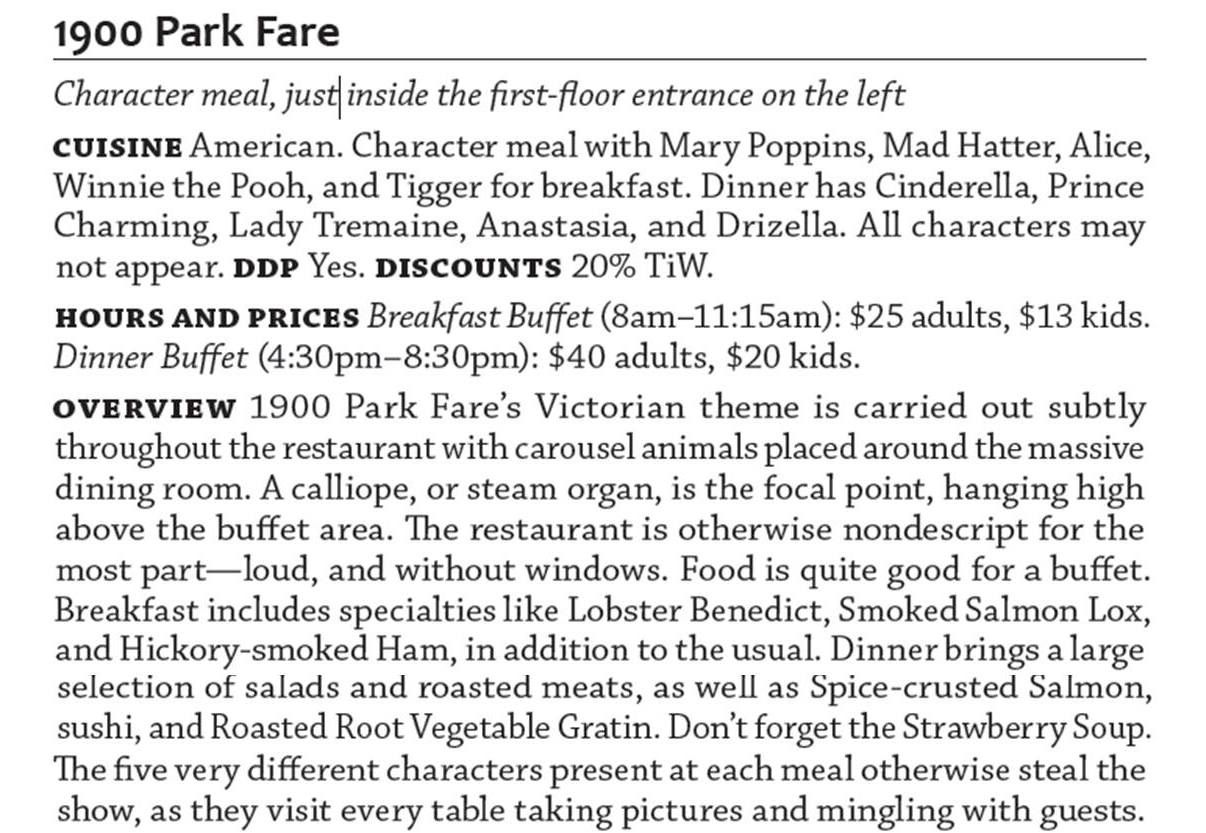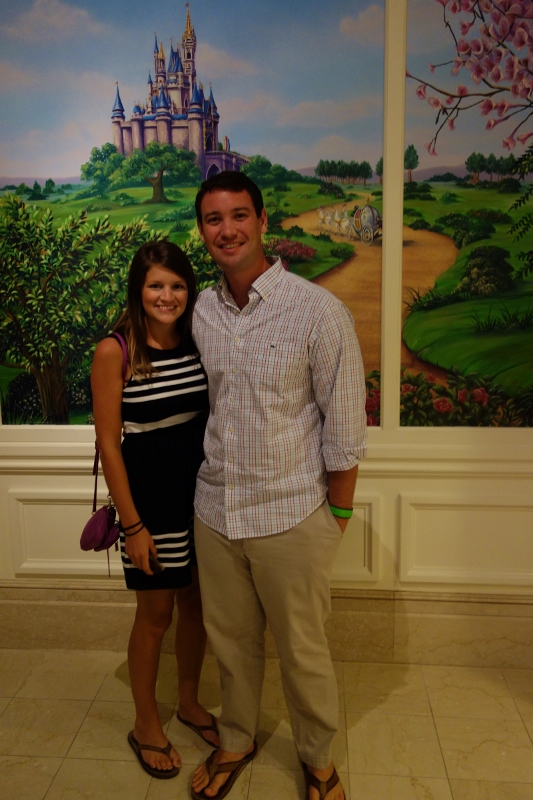 Dinner begins with a photo session outside–that's older son Ted and his girlfriend, Danielle. I ducked this photo–but no others…
No character joins this initial photo session, unlike at Cinderella's Royal Table, where Cinderella appears, or Akershus, where your greeting photo is with Belle.
At dinner, you will be visited by, and can get autographs from and photos with…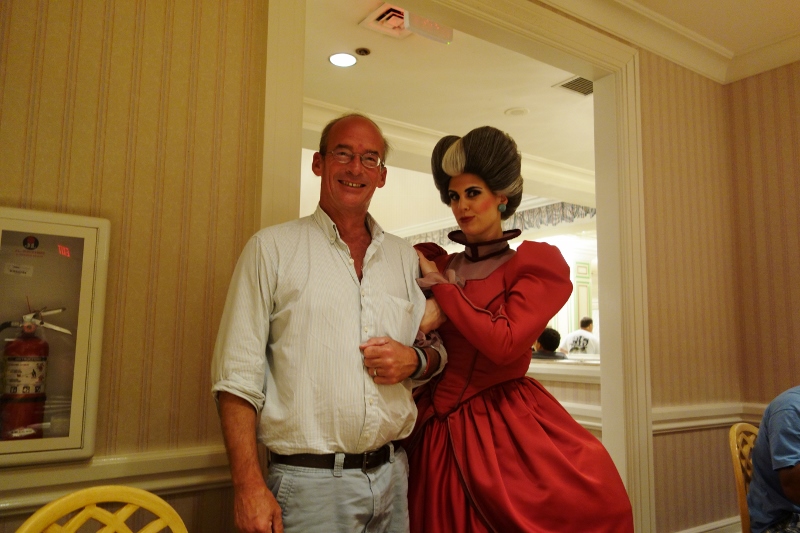 Cinderella's stepmother…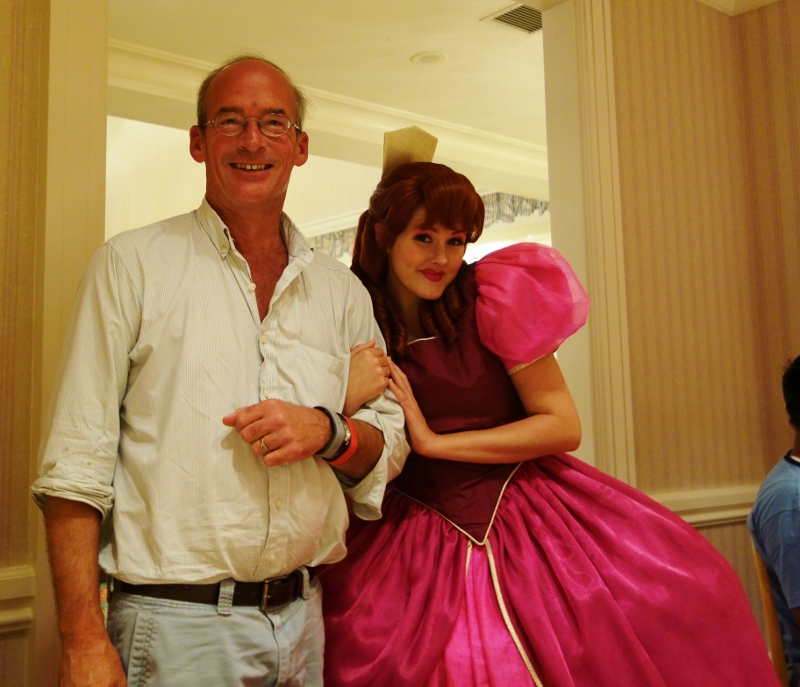 …her stepsisters…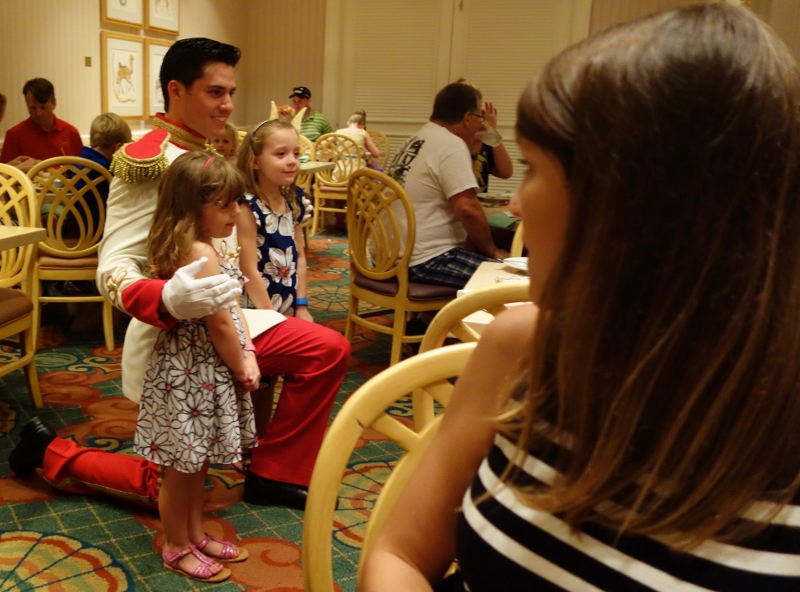 …Prince Charming. That's Danielle to the right. My job is to introduce girlfriends to Disney World. When I told Danielle she'd be meeting Cinderella at dinner, she said "Dave, you know how to make a girl's dreams come true."
This is now the unofficial motto of the site.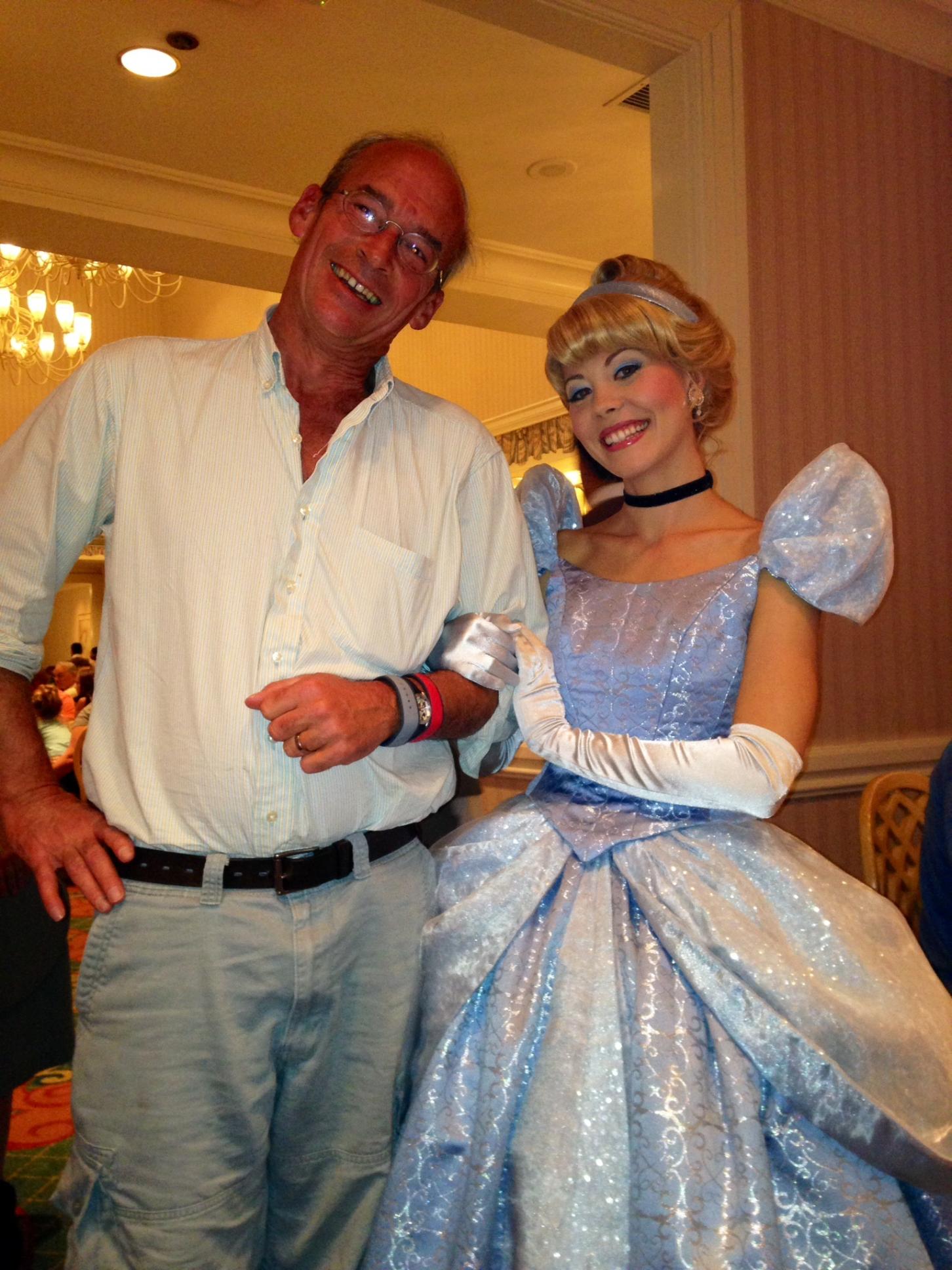 Cinderella.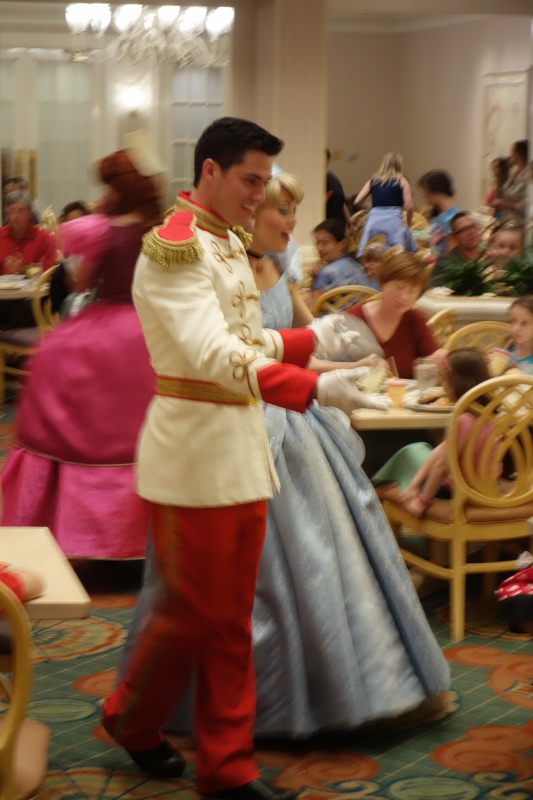 Cinderella also dances with Prince Charming, and plays with all those who show in princess garb–see the image at the top of the page!
There will be a lot of little girls in princess garb at this meal, but it may be the most everybody-friendly princess meal at Disney World, because the step-family are a bunch of comically hostile smart-alecks, making interaction with them fun for all who aren't already swooning at Prince Charming.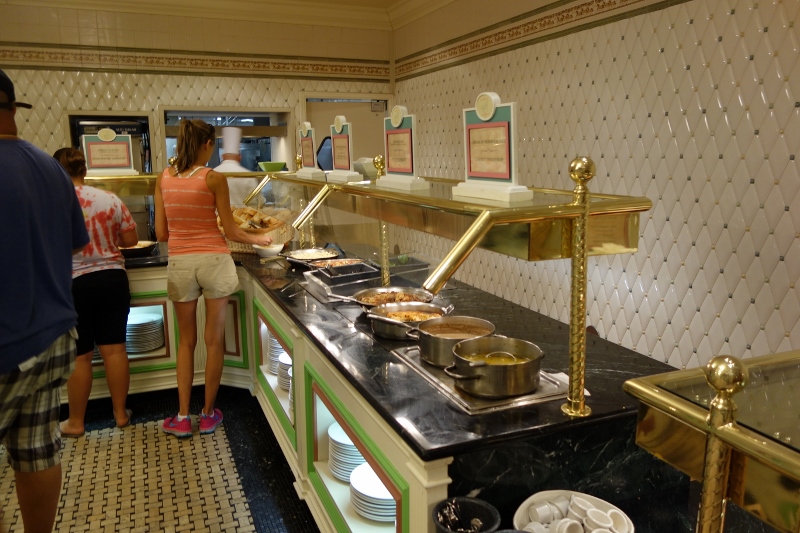 And the food?  This is the best buffet at Disney World. See the details in the capsule review above. There's several hot stations…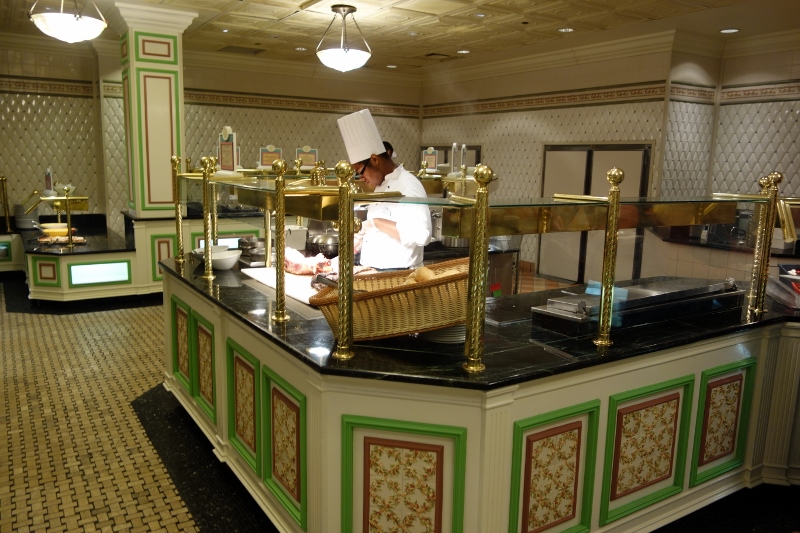 …a carving station, several cold stations, a kids buffet, and a dessert table.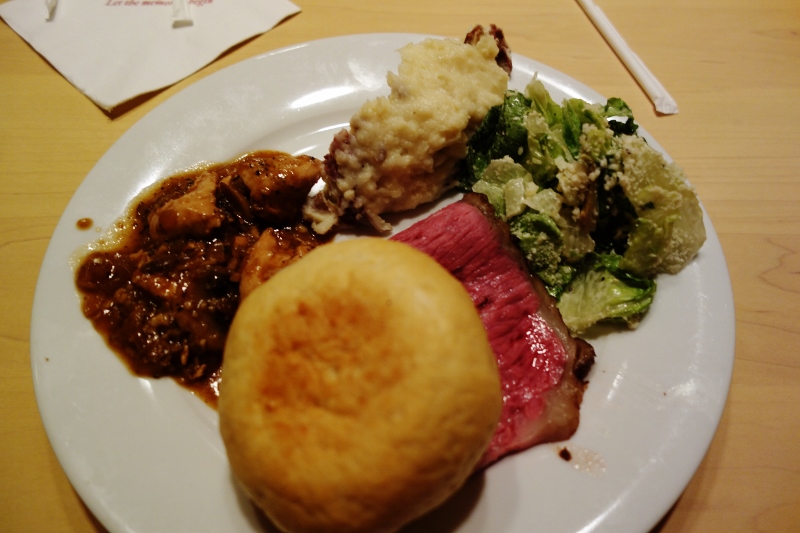 My plate shots turned out even worse than usual, but here's the result of one of several trips to the buffet line…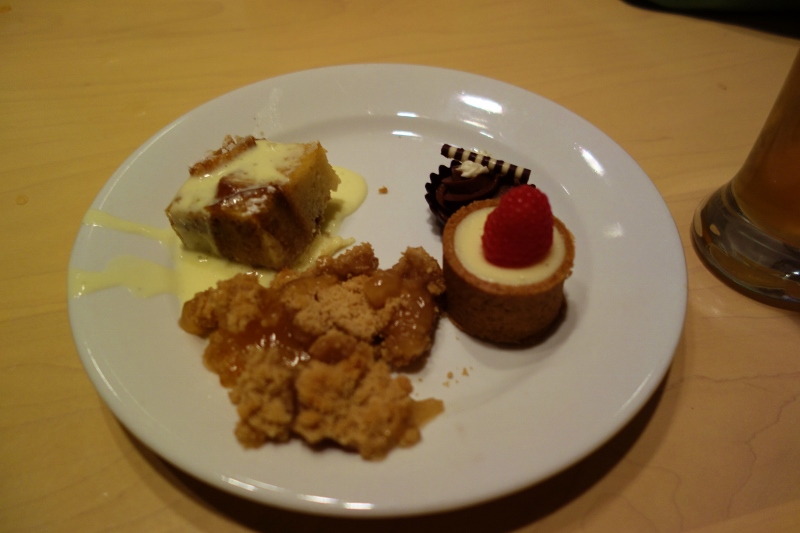 …and here's another.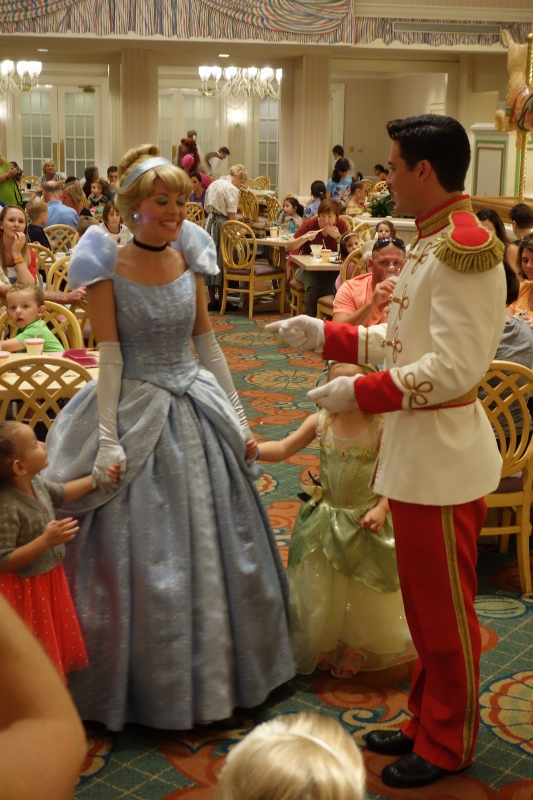 The food is better than at either Akershus or Cinderella's Royal Table. While there's not the parade of princesses you'll find at those, for many families the comic step-Tremaines more than make up for that. The setting is not as nice as either, but the Grand Floridian overall is a lovely place to visit–and does not require a ticket day to be spent. And the price is similar to Akershus, and much less than Cinderella's Royal Table.
For first-timers it remains my third-recommended princess meal.  But for returning visitors–or families with only older boy children–it is decidedly worth a visit!
Follow yourfirstvisit.net on Facebook or Google+ or Twitter or Pinterest!!