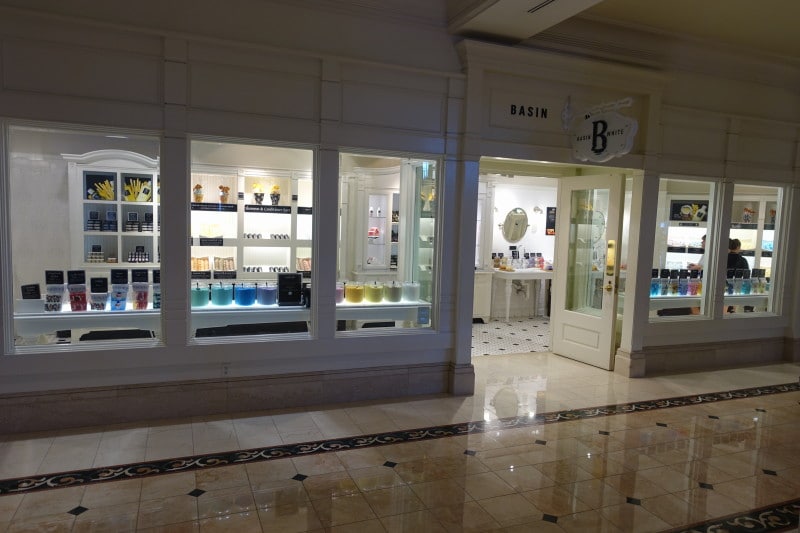 For the first page of this review of Disney's Grand Floridian Resort & Spa, click here.
AMENITIES AT DISNEY'S GRAND FLORIDIAN RESORT
You enter the Grand Floridian's main building into its lovely lobby, where on the first floor you'll find check in and concierge services, some shops and some restaurants, and more shops and restaurants on the second floor.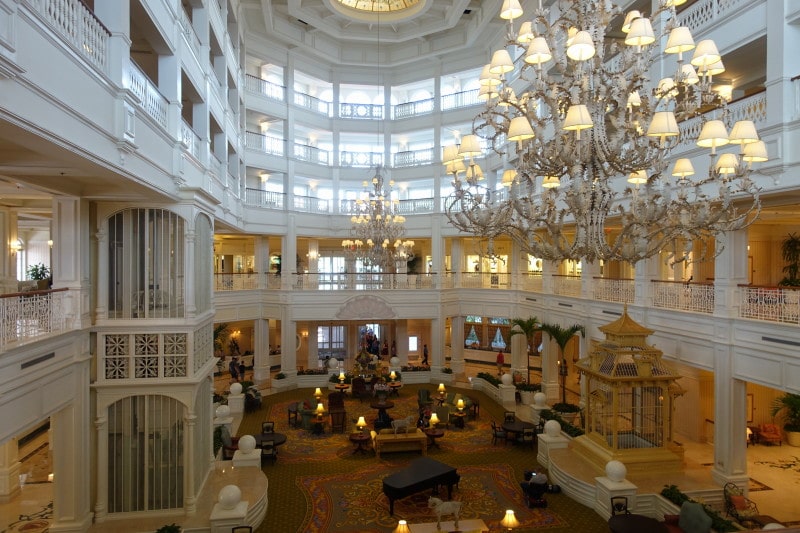 (Dining at the Grand Floridian and the pools at the Grand Floridian are covered later in this review.)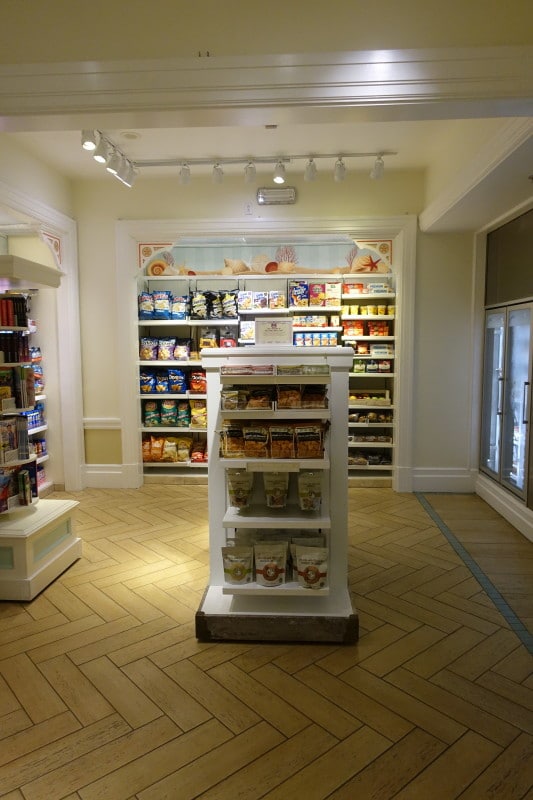 At the other end of the lobby is a small shop with a lot of sundries and groceries.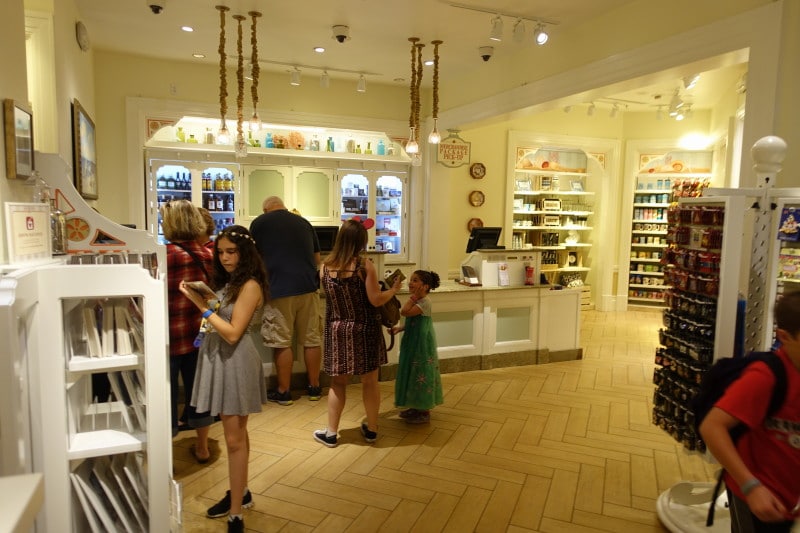 This shop is called Sandy Cove–there's another more gift-oriented shop upstairs.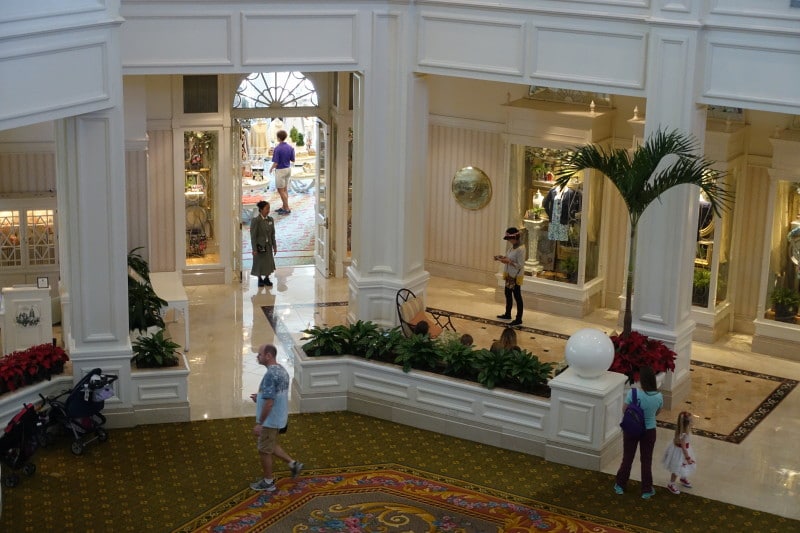 Also on the first floor you'll find a resort shop aimed at women, Summer Lace.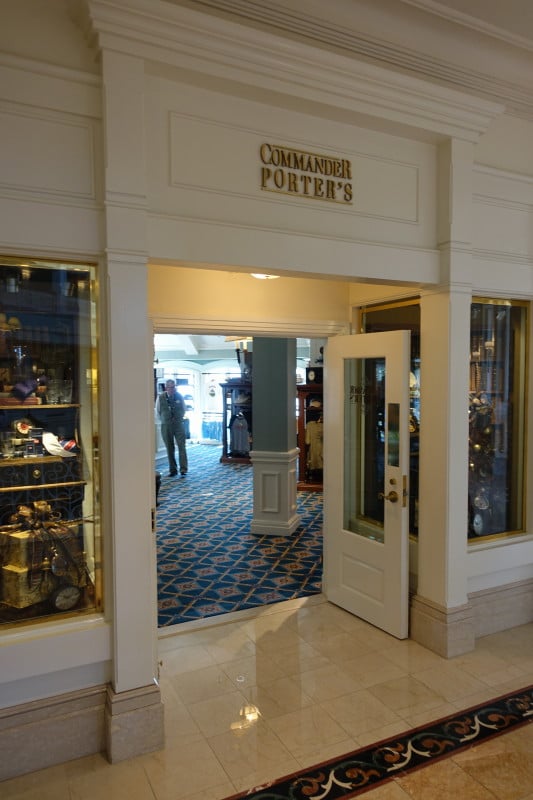 On the second floor of the main building, you'll find a men's resort shop, Commander Porter's…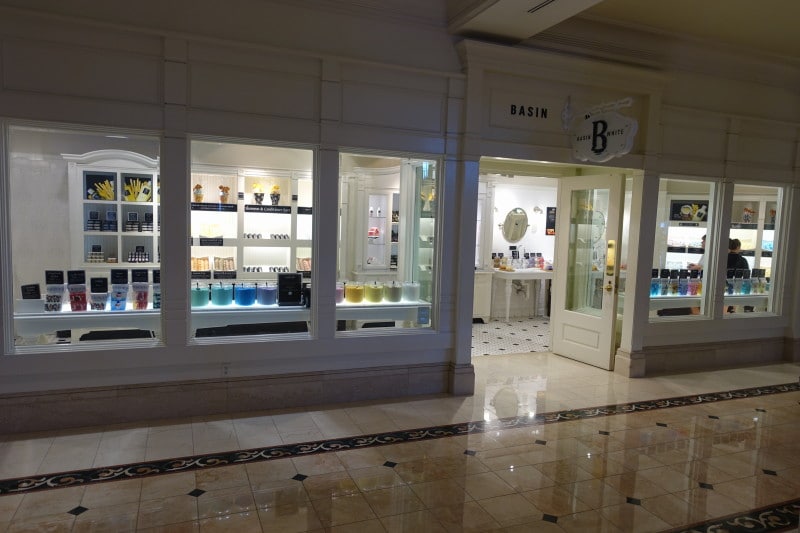 …a soap shop, Basin White…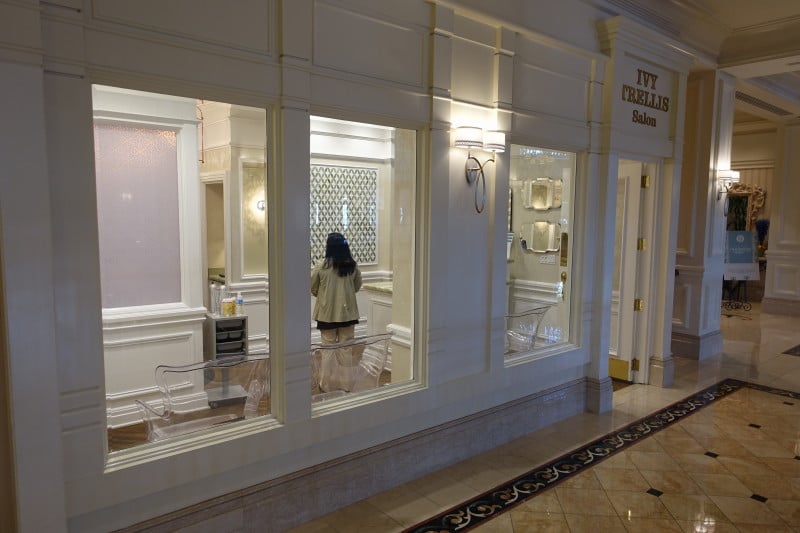 …a hair salon…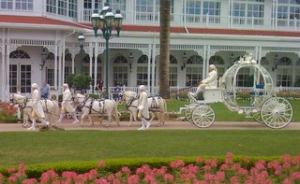 …helpful for all the weddings hosted here…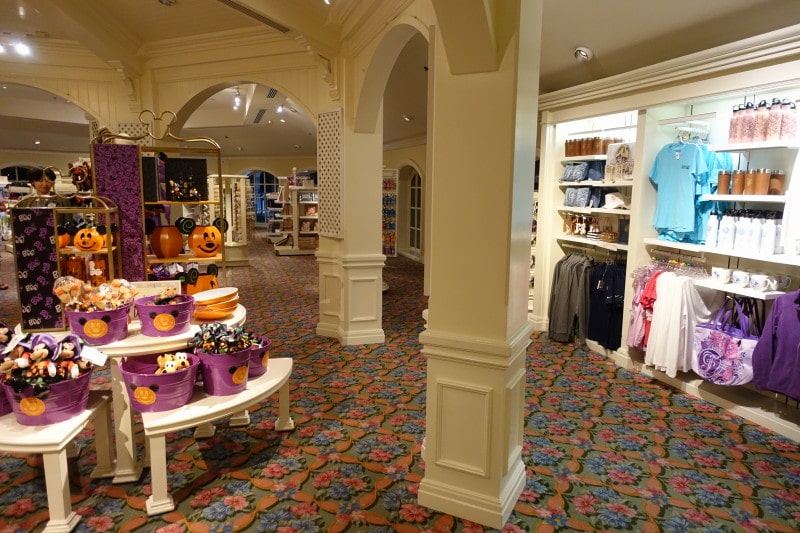 …and another, much larger gift shop, M. Mouse Mercantile. This shot of the gift shop was taken during the Halloween season…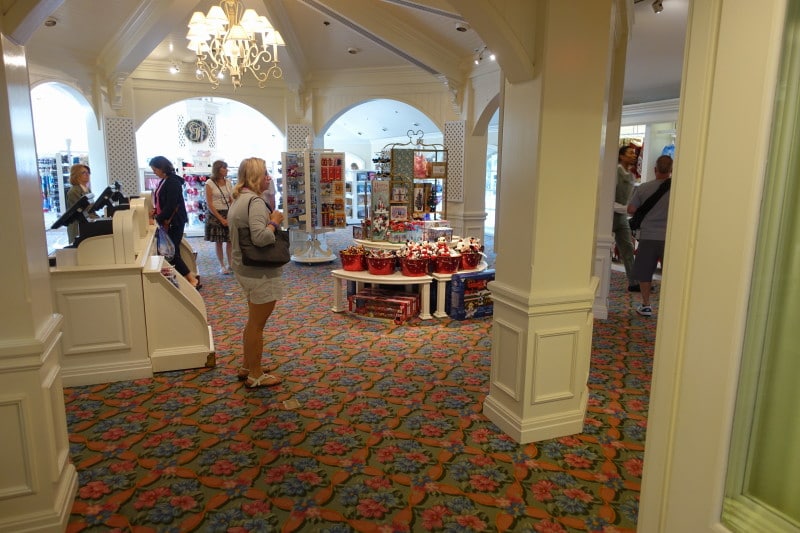 …and this one during the Christmas season.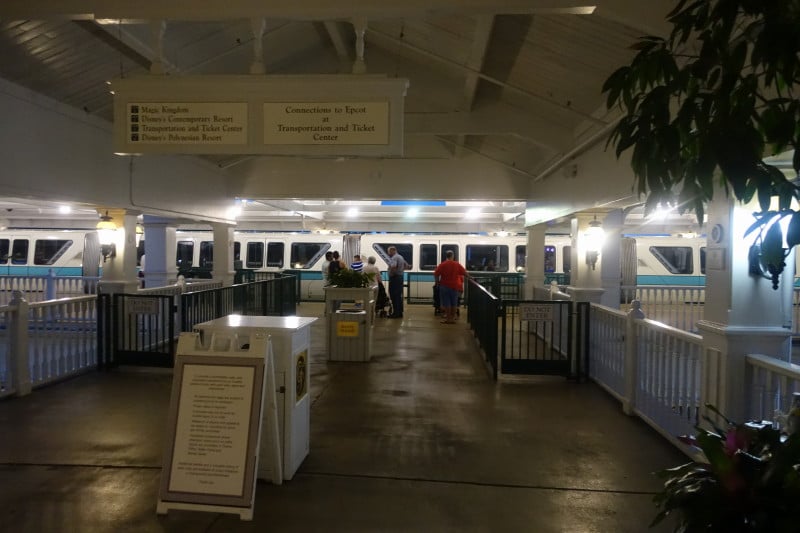 Also on the second floor is the Monorail station. Magic Kingdom is the next stop. For Epcot, stay on the monorail and get off at the Transportation and Ticket Center, then change to the Epcot monorail.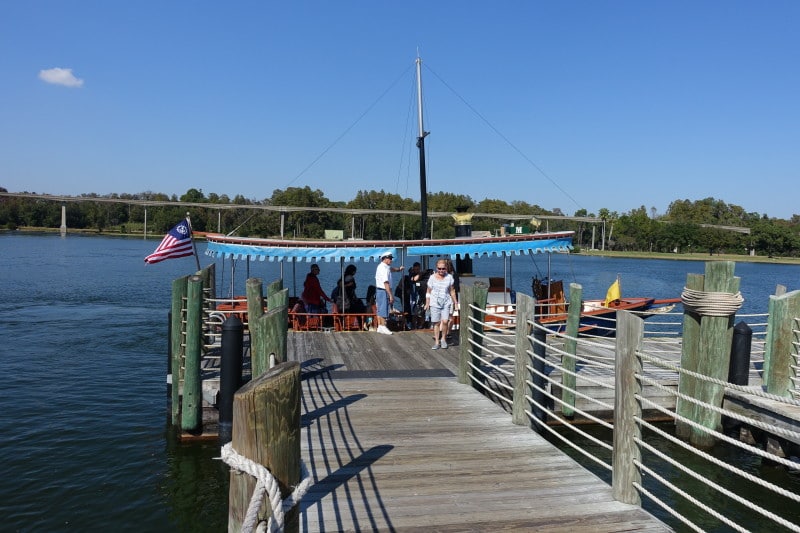 Magic Kingdom can also be accessed by a slow boat at the far end of the resort, by Narcoossee's. The Magic Kingdom is the second stop, after the Polynesian.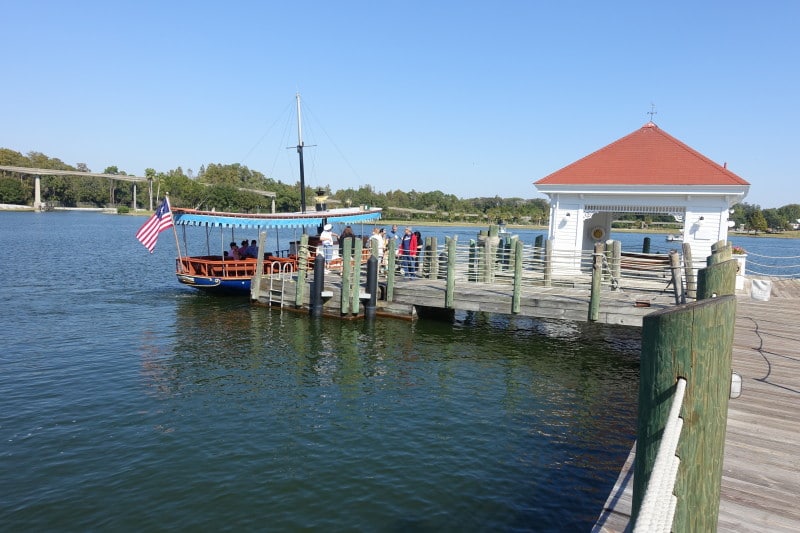 If your accommodations building is near this boat dock, check it out; others should consider the boat more for returns from the Magic Kingdom rather than trips there.
A recent addition to Magic Kingdom access options at the Grand Floridian is a pathway on which you can walk to and from that park.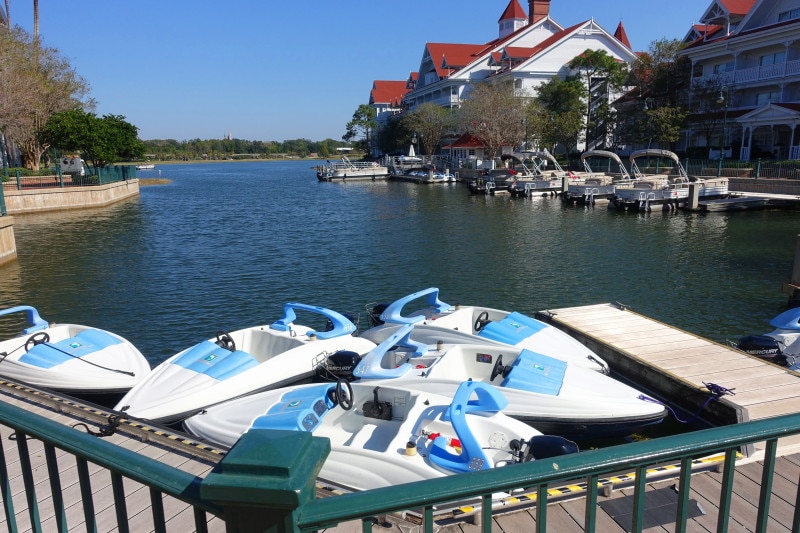 Also along the water is this marina where you can rent boats for play.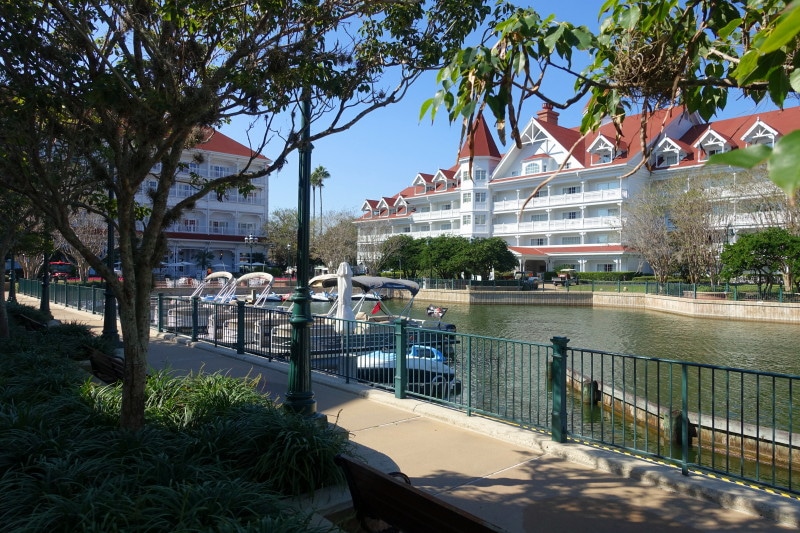 Another view of the marina area.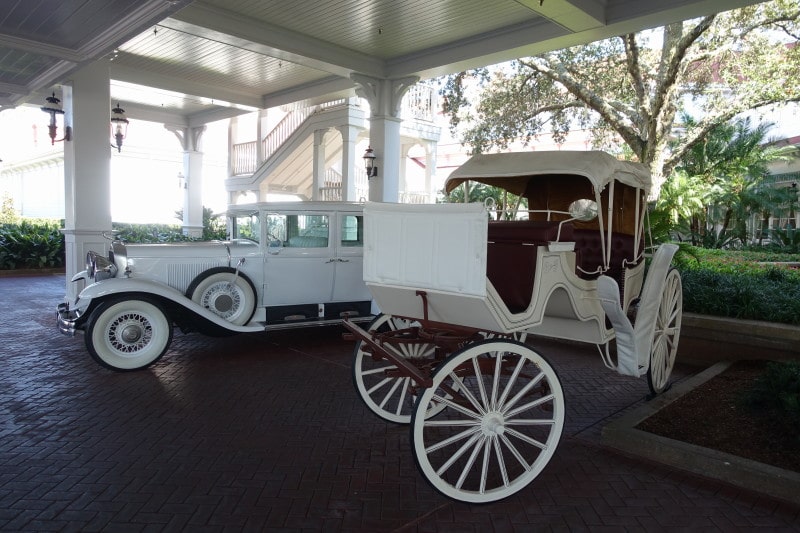 Back out through the main building's main entrance and to the right by the Convention Center you will find the resort's bus stop. On the way there you'll see these vehicles.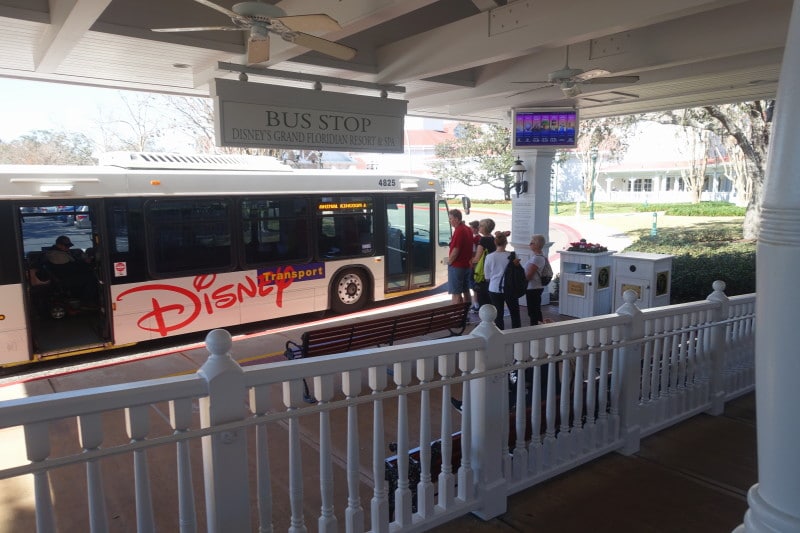 Buses from here will take you to Hollywood Studios, Animal Kingdom, Disney Springs, and the waterparks.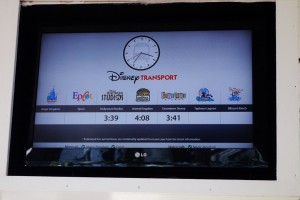 The bus stop has a monitor that indicates the next bus.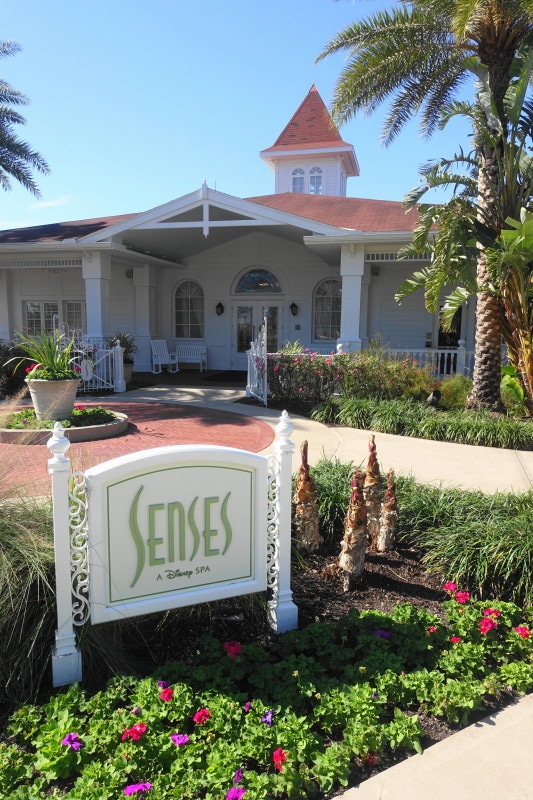 Over by the Villas you will find the famous Grand Floridian spa, Senses…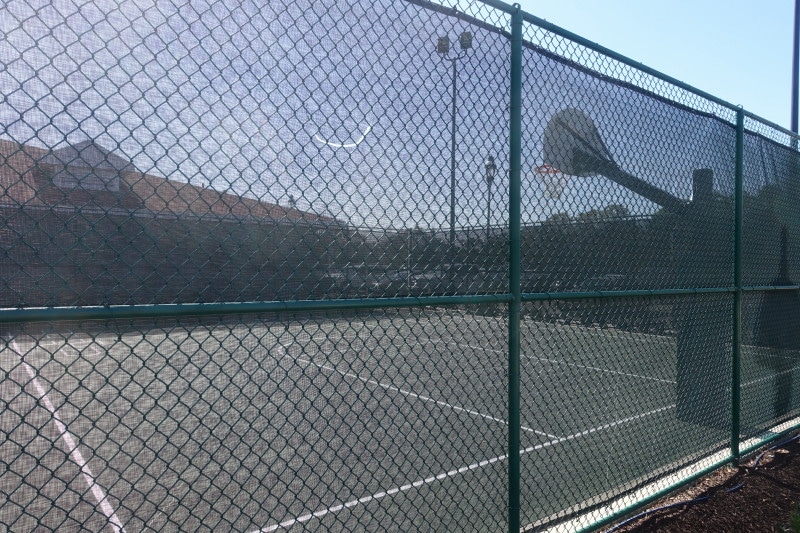 …a small (yet even so, poorly photographed) sports court…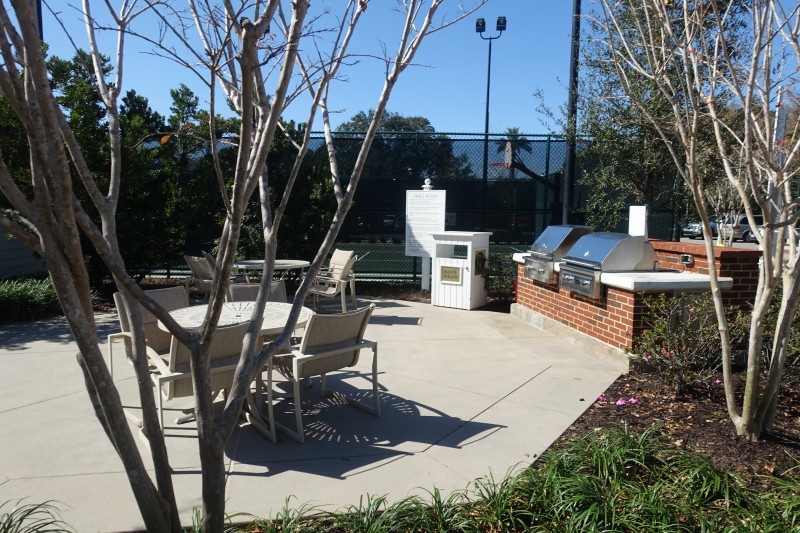 …and a barbecue area. Of course, there are other dining options besides using this grill!
This review continues here.
PAGES IN THIS REVIEW OF DISNEY'S GRAND FLORIDIAN RESORT
OTHER KEY PAGES FOR WHERE TO STAY AT DISNEY WORLD

Follow yourfirstvisit.net on Facebook or Twitter or Pinterest!!