The Moderates Remix
By Dave Shute
ARGUING WITH MYSELF ABOUT THE DISNEY WORLD MODERATE RESORTS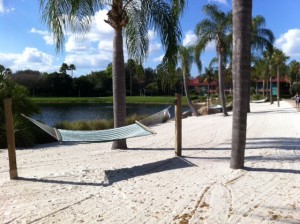 For years now I've been advising first time visitors who may never return to avoid the moderates because, compared to alternatives like the Wilderness Lodge or Art of Animation, they are short on kid appeal.  They also have some real convenience issues…
This advice necessary follows the underlying logic of this site.  The site is meant to make the key Walt Disney World planning decisions fast and easy for first time visitors who may never return: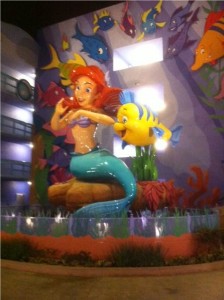 So to provide the specific instructions and the rankings, I had to develop ranking criteria.  It took me a couple of years before I went live with this site almost five years ago to establish for all the topics on the home page the ranking criteria, and then to get the data to use in the populating the rankings.
For where to stay, the ranking criteria came out as first kid appeal, and then, within kid appeal groups, breaking ties with convenience.  I also did rankings by price class, as I can't think of any helpful way to set a priori the price tradeoffs among the price classes.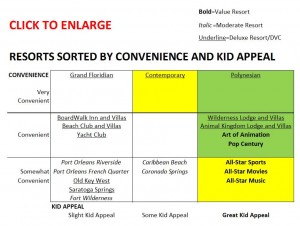 Kid appeal, as I define it, is principally visual, and it means whether the look of a resort has public space features that speak to kids of whimsy, playfulness, and/or adventure, signaling that that this resort was designed for them! (And not necessarily for their parents…)
I don't mean that your kids won't have a great time at the lower-kid appeal resorts.  The ranking is comparative, not absolute, and your kids can—and will!—have a ball at any of the Disney hotels. But there's three deluxes and five value resorts with really distinctive kid appeal…
…yet there are no moderates with really distinctive kid appeal at that same high level.
So that's the fundamental reason I don't recommend moderates for first time family visitors who may never return.  My core criterion is kid appeal, and none of them really rises to the high level you can find in the other price classes that I can recommend it on the basis of kid appeal.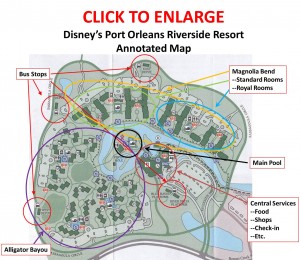 The moderates also have major transportation convenience problems, and all but Port Orleans French Quarter have a sprawling and sometimes painful layout.
But I do rank the moderates in order anyway for those who ignore my advice, or are not "first time family visitors who may never return."  And here I do rank them by visual kid appeal—finding a slight edge to Caribbean Beach on this measure, because of its beaches, color and theming, a bit of an edge to Coronado Springs for similar reasons, and the Cabins at Fort Wilderness bringing up the rear on this criterion.
The complete ranking based on these criteria is as follows
NOW HERE'S WHERE I DISAGREE WITH MYSELF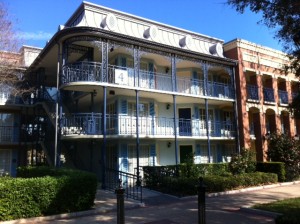 But here's the problem…if my sister called me and said "Dave, I'm gonna stay in a moderate—don't try to talk me out of it—which one would you recommend to me, your sister?"  my answer would not be Caribbean Beach—it'd be Port Orleans French Quarter.
And not because of POFQ's kid appeal, which is slim, and not because of transportation convenience, which, while better than the other moderates, is still weak.
Rather I'd recommend POFQ because of something not even in my criteria—it would be the compactness of POFQ compared to the other moderates, how much easier it is to get around there than at any other moderate, that would lead me to recommend it.
And for exactly the same reason I'd keep The Cabins last, but move Caribbean Beach to next to last—both these resorts are profoundly painful to get around.
I'm not quite sure where to slot Coronado Springs and Riverside on this "pain to get around" criterion.  Coronado Springs has a few more really awkward rooms (in the Ranchos section) than Riverside, but the very worst rooms in the Alligator Bayou section of Riverside are a fair hike away as well. So I'd put Riverside ahead of Coronado Springs, but not by much.
(Other points come into play with Coronado Springs.  It has many more amenities, and better and more varied dining and bars than any other moderate, but less fun room décor, and it sometimes can be overwhelmed by conventioneers.  So its extra positives get balanced out by its extra negatives.)
The main negative of French Quarter is the absence of a table service restaurant.  Frankly, the other moderate table service restaurants aren't worth much anyway…I'd certainly never put dining at one on any of my itineraries…but this may be an issue to some.
THE MODERATES REMIXED
Another way to think about this: the moderates are almost tied on kid appeal, and almost tied on transportation convenience.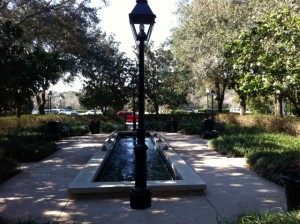 So my basic criteria don't much distinguish them. What if you throw those criteria out, and look at all other factors that contribute to a pleasant stay?  What's the ranking then?  Well, based on the above, it's
–with #1 a clear leader, 2 and 3 very close to one another, and 4 and 5 pretty distant from the top three.
So if I was gonna remix the moderates ranking, that's what it would be.  Compare it to my basic list earlier on the page, where only one resort–the Cabins–has the same ranking, and #1 and #4 have flipped… and tell me what you think!
Follow yourfirstvisit.net on Facebook!
RELATED STUFF