Review: Dragon Challenge at the Wizarding World of Harry Potter
By Dave Shute
I've checked out Hogsmeade at the Wizarding World of Harry Potter multiple times, most recently in November. This page is one of several reviews of Hogsmeade, which include:
REVIEW: DRAGON CHALLENGE AT THE WIZARDING WORLD OF HARRY POTTER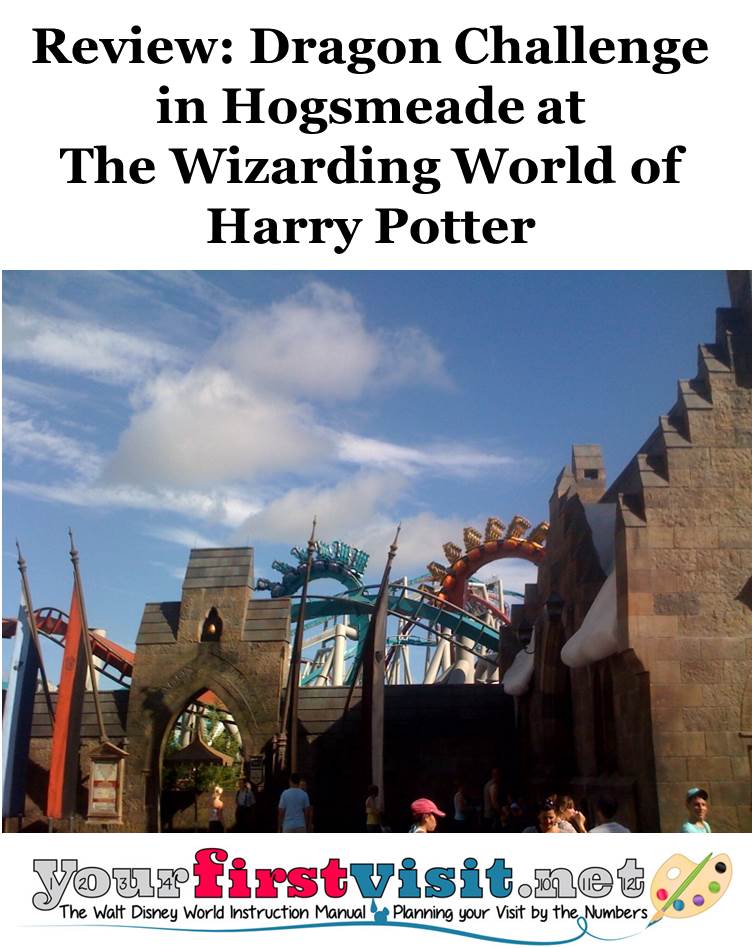 Dragon Challenge is a world-class roller coaster at Universal Orlando's Islands of Adventure, in its Wizarding World of Harry Potter–Hogsmeade area.
You need to be at least 54 inches tall to ride it.
It's been around for a while under the name of Dueling Dragons, but was slightly re-decorated and re-named to better fit in with the rest of the Wizarding World of Harry Potter.
Dragon Challenge is actually two slightly different rides.
Together, however, they represent the tallest roller coaster in the park.
And what a roller coaster it is!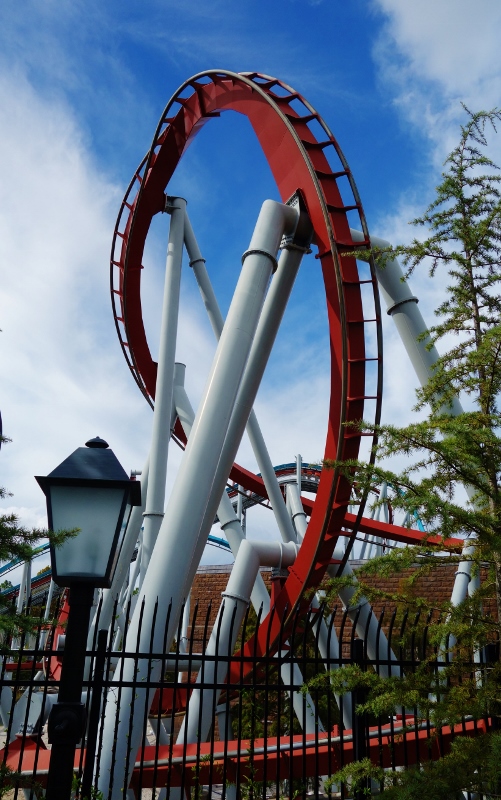 Even more than most coasters, you really really need to sit in the front.
This is because the riders are suspended below the track, with their feet dangling.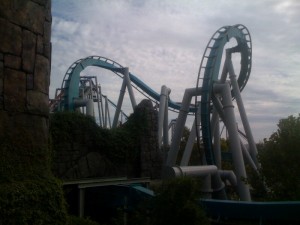 As a result, riders other than those at the front can't really see what's happening around them–and seeing what's happening is the best part of this great coaster.
According to Universal, "you'll feel like a Triwizard Tournament competitor as you climb aboard one of two ferocious dragons that twist, loop, and nearly collide in an intertwining roller coaster chase across the sky."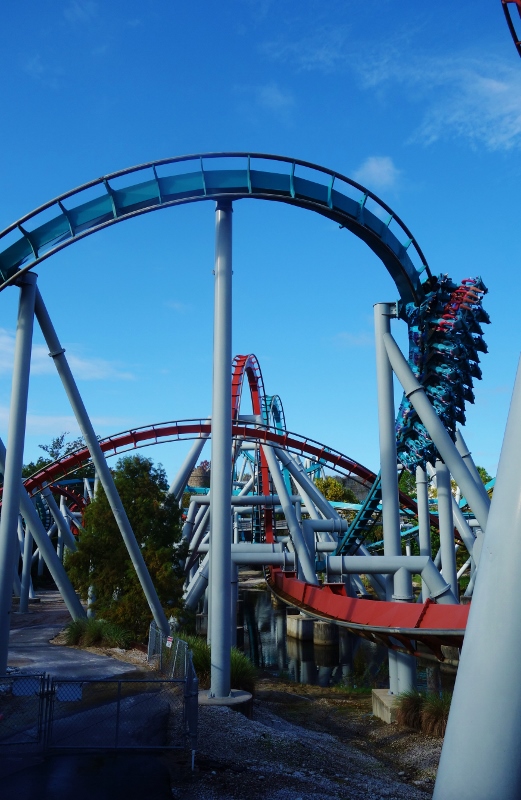 In fact, the ride has very little to do with Harry Potter.
Consequently, lines for it tend to be very short early in the morning, when guests are more focused on the more Pottery elements of the Wizarding World.
However, later in the morning the coaster fans will be taking over, and lines will grow much longer.
RELATED STUFF