Review: Flight of the Hippogriff at the Wizarding World of Harry Potter
By Dave Shute
I've checked out Hogsmeade at the Wizarding World of Harry Potter multiple times, most recently in November. This page is one of several reviews of Hogsmeade, which include:
REVIEW: THE FLIGHT OF THE HIPPOGRIFF AT HOGSMEADE IN THE WIZARDING WORLD OF HARRY POTTER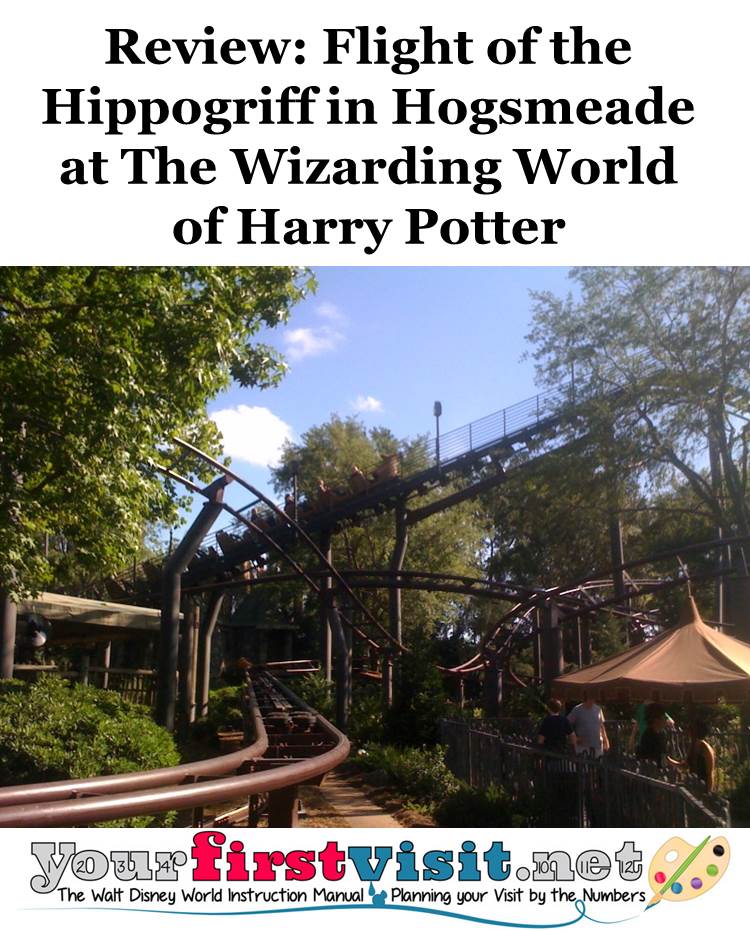 The Flight of the Hippogriff is a sweet, charming coaster for little ones and the faint of heart at Universal Orlando's Hogsmeade part of the Wizarding World of Harry Potter. Guests must be 36 inches tall to ride.
It is essentially unthemed and unrelated to Harry Potter. It is a redecoration of a previously existing ride, the Flying Unicorn, to make it fit in better with the Wizarding World. Outside of its queue area, but visible only from its queue, is Hagrid's Hut. Seeing the hut will be worth riding the ride for many Harry Potter fans.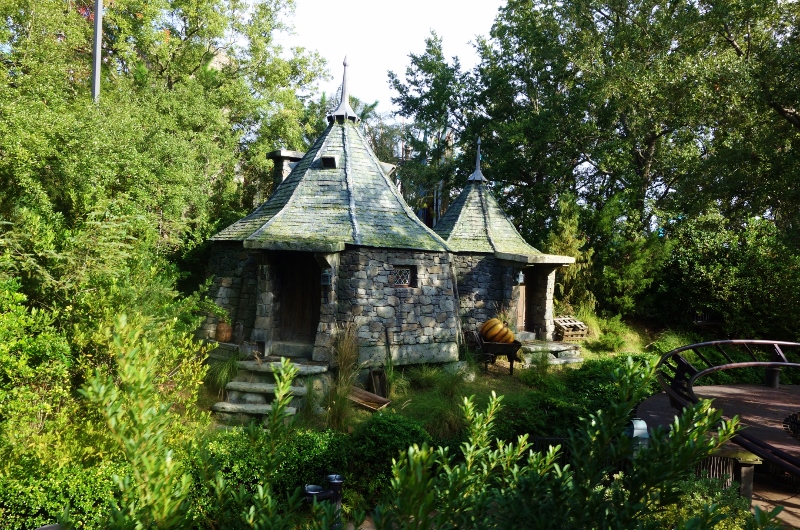 You enter the queue, walk past Hagrid's hut and Hagrid himself, board, climb to the top of a short hill, and have about 20 seconds of a fun mild coaster trip.
To put it in the context of Walt Disney World, in terms of intensity, speed, and curves, the most similar ride is Big Thunder Mountain. Big Thunder Mountain is of course actually themed, and much longer, but no more scary.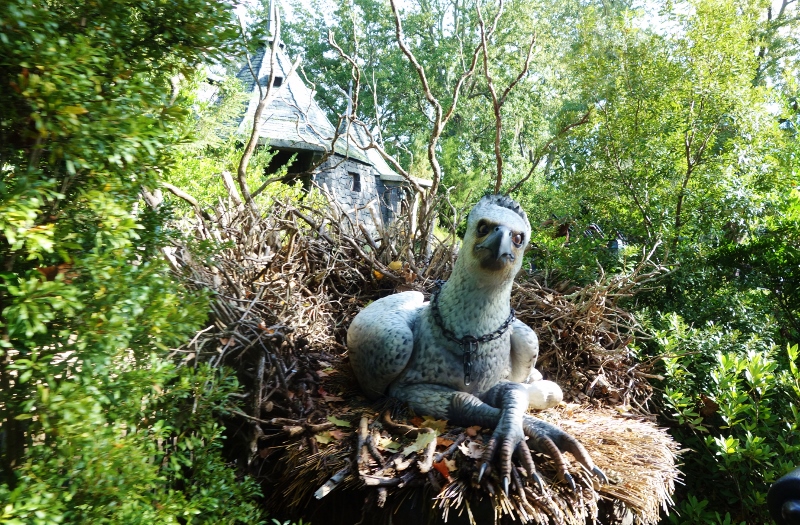 Flight of the Hippogriff is smoother. Serious coaster fans will find Flight of the Hippogriff trivial; for beginners to coasters, it's a great introduction.  Harry Potter devotees will enjoy the few moments with Hagrid's hut. Wait times when I was there were around five minutes–the more Pottery elements of Hogsmeade were a much bigger draw.
RELATED STUFF