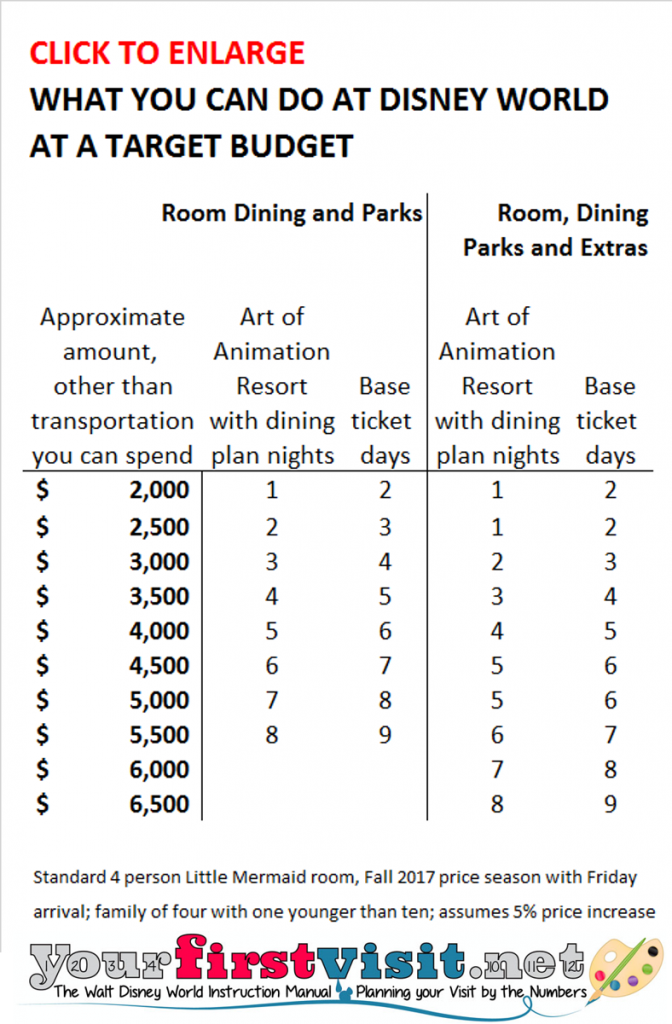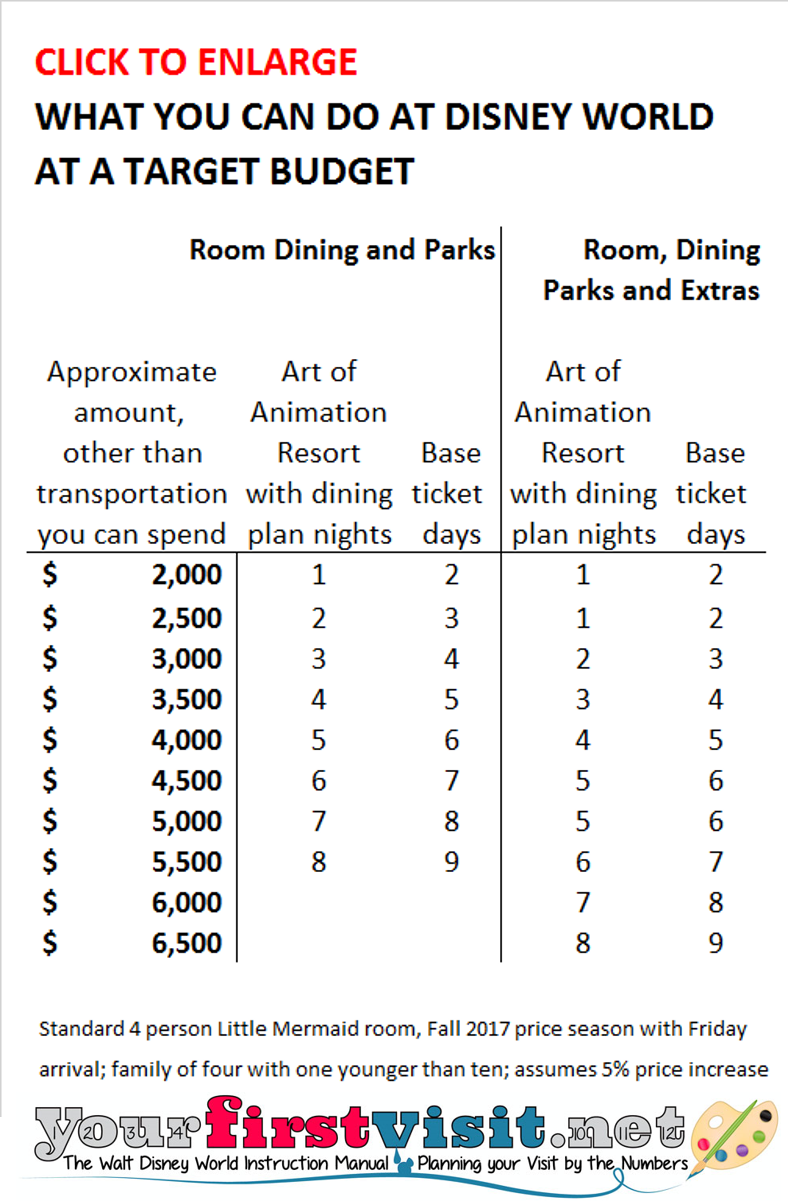 WHAT YOU CAN DO AT WALT DISNEY WORLD FOR A TARGET BUDGET
While doing so will not provide you with the best possible first family visit, of course you can design your trip around a target budget.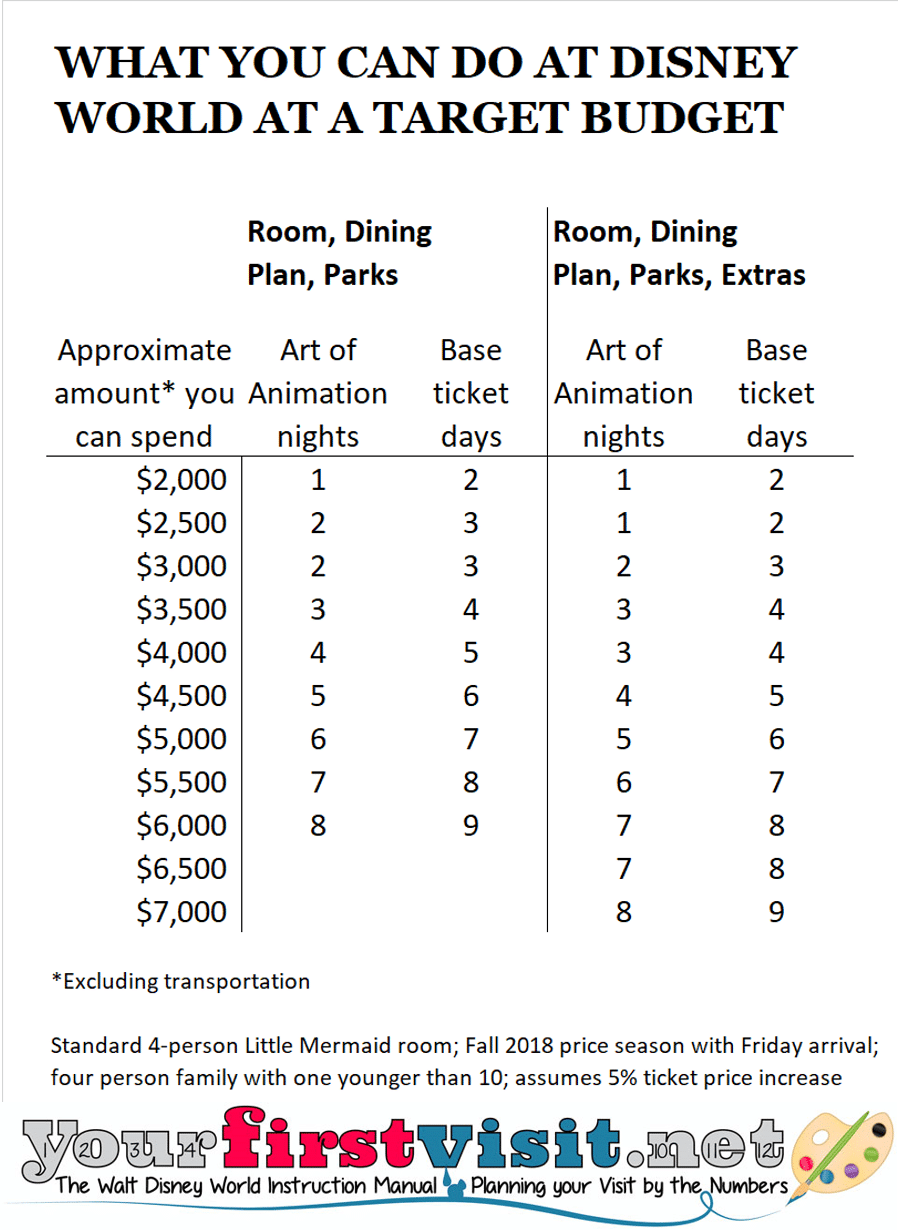 For example, if the recommended trip at Disney's Art of Animation Resort for $6,350 (during the 2018 fall price season) plus transportation is too much, you could follow the steps below instead to design a trip you can afford.
DESIGNING YOUR DISNEY WORLD TRIP TO A TARGET BUDGET
1. Set your target Disney World budget.
2. Look up on the chart above (click to enlarge it) what you can do at Walt Disney World for that.
For example, if your target budget before transportation is $4,000, you'll note that you could either
With no extra funds for souvenirs and special shows and events, stay for 4 nights and be in the parks for 5 days, or
With an allowance for extras, stay for 3 nights and have 4 days in the parks
The chart assumes a family of four with one kid younger than ten, and includes hotel, Magic Your Way base park tickets, and the Dining Plan. (See this for more on the Dining Plan.)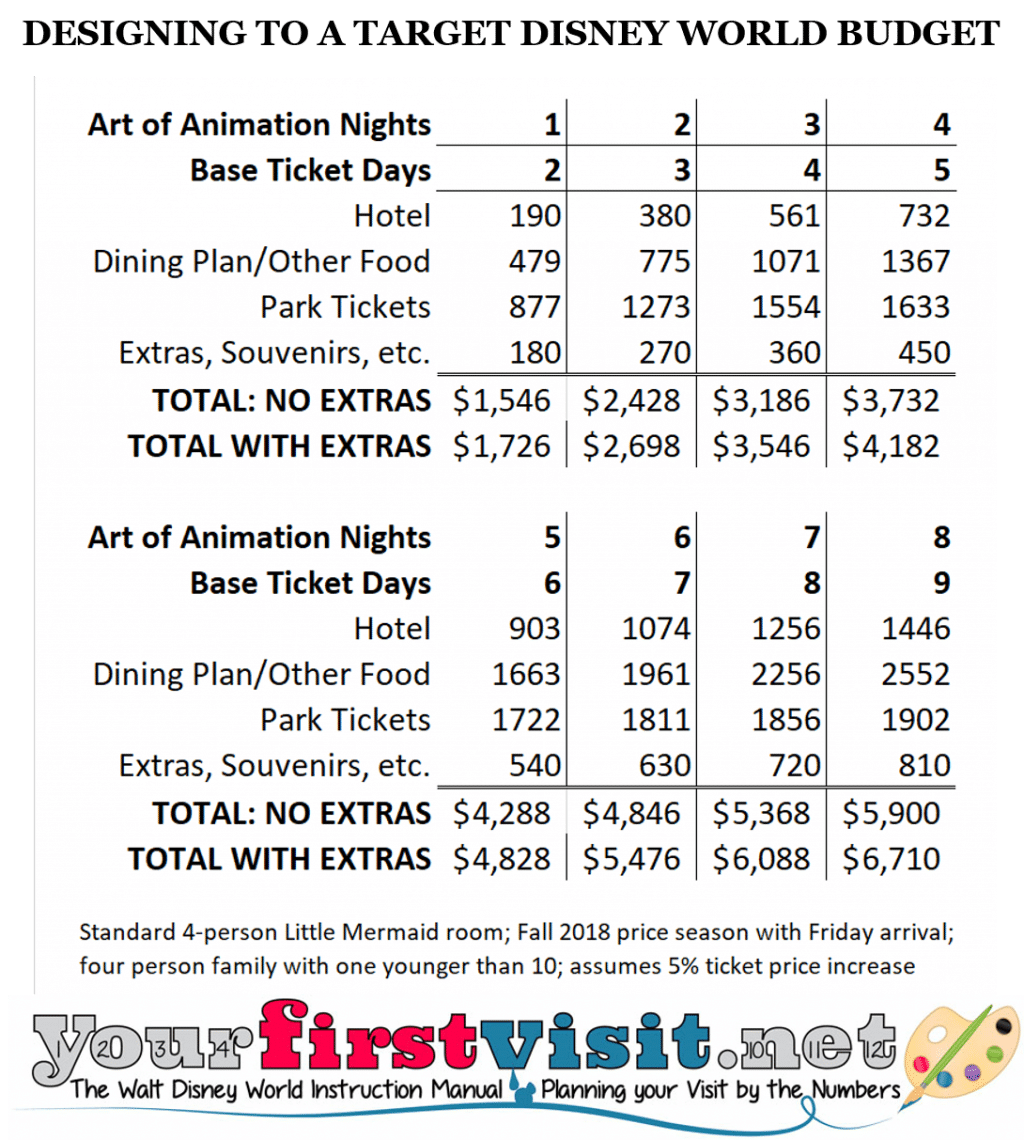 The chart above includes the specific numbers, so that you can see, for example, just what the "extra and special" budget amount is for your target budget.
3. Then either modify one of the existing itineraries and To-Do Lists to match what you can afford, or go to this page to build your own.




Follow yourfirstvisit.net on Facebook or Twitter or Pinterest!!