Amenities and Dining at the Hilton Orlando Bonnet Creek
By Dave Shute
(For the first page of this review of the Hilton Orlando Bonnet Creek, click here.)
AMENITIES AND DINING AT THE HILTON ORLANDO BONNET CREEK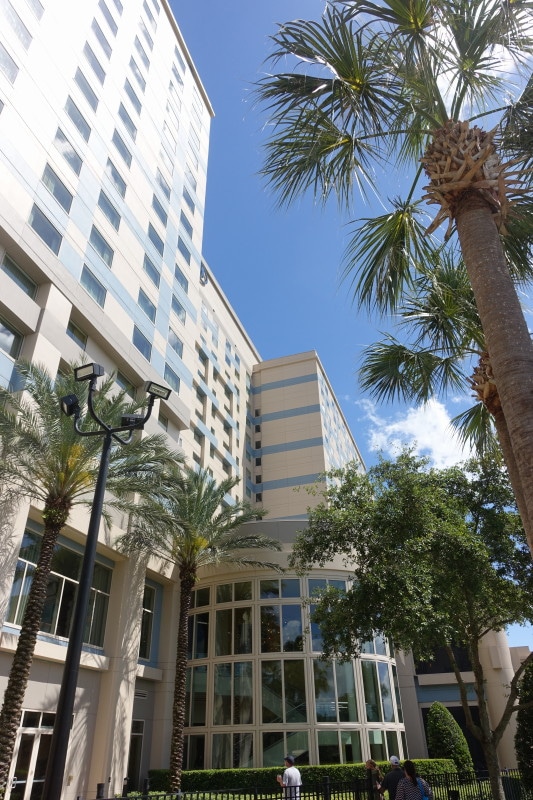 The Hilton Orlando Bonnet Creek is deep in the Bonnet Creek Resort.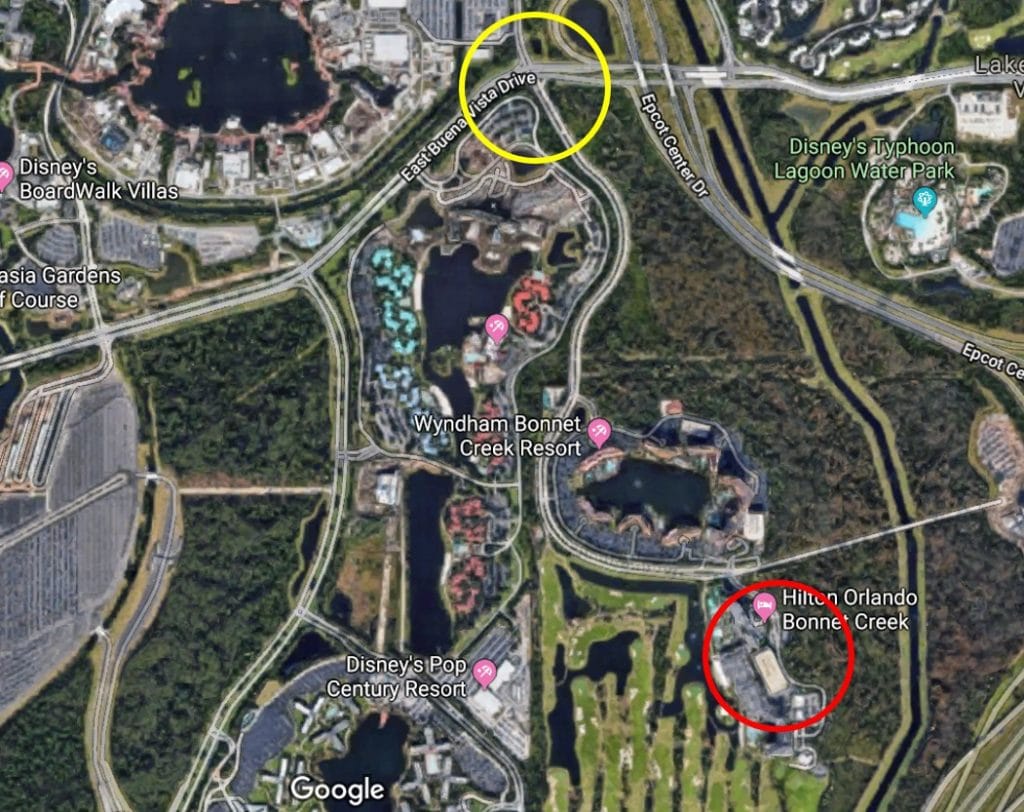 You access this area from Buena Vista Drive, just east of the old Caribbean Beach entrance, soon to become the Riviera entrance, then drive a while and turn right at the stop sign. The intersection of the access road–Chelonia Parkway–is marked in yellow, and the Hilton Orlando Bonnet Creek is marked in red.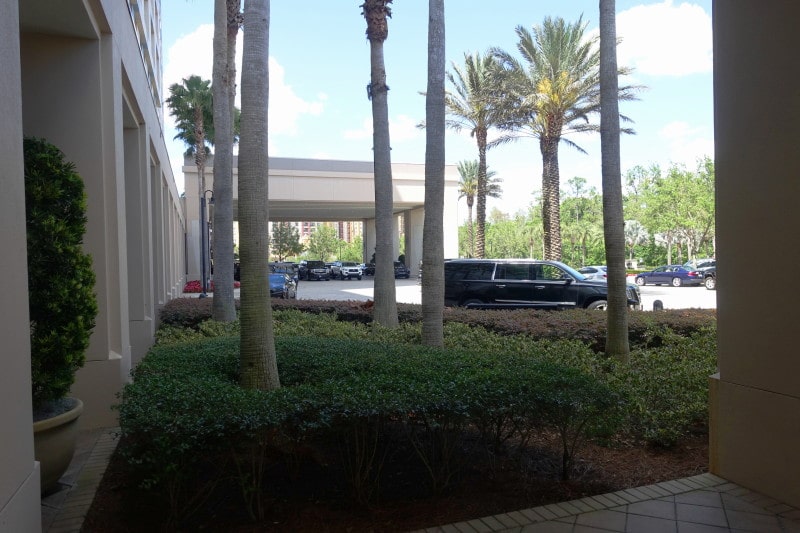 You will first see the port cochere where you can valet; keep going and you will find a multistory parking garage.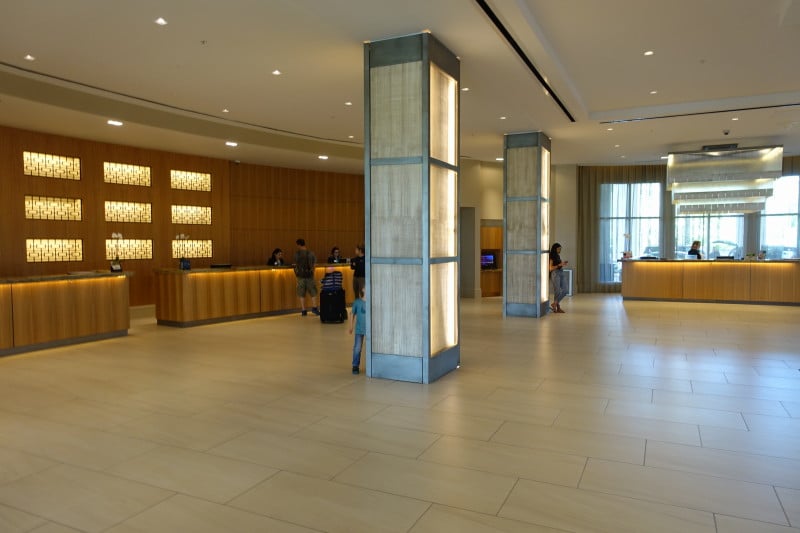 Most amenities except the pool are just inside on the first floor, including the check-in area.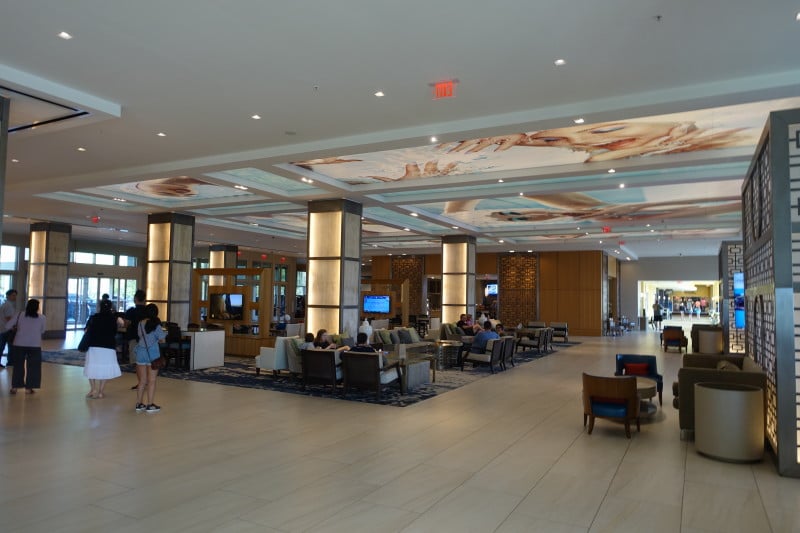 There's lots of seats in this open area…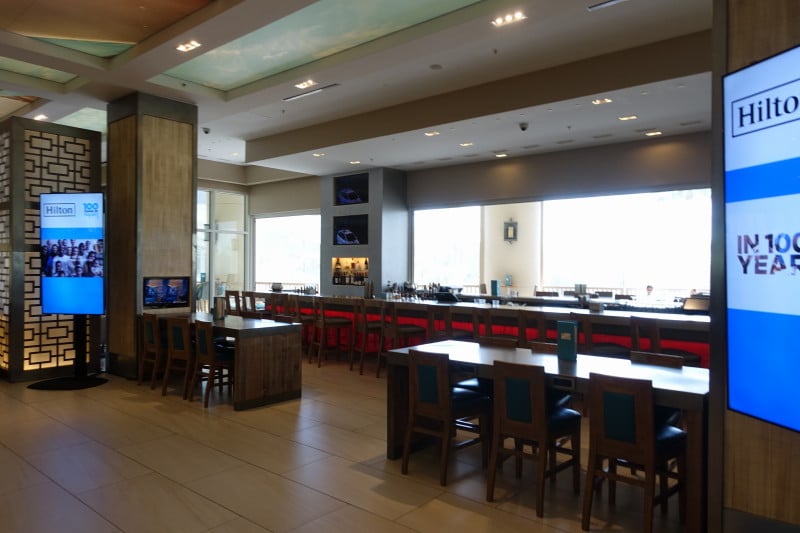 …and a fun lobby bar (another bar is at the pool).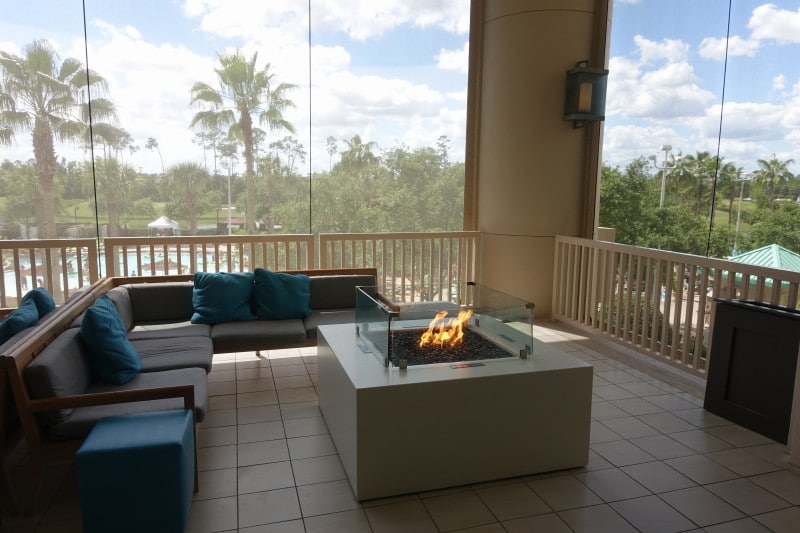 Parts of the bar seating area are outside in screened-in spaces.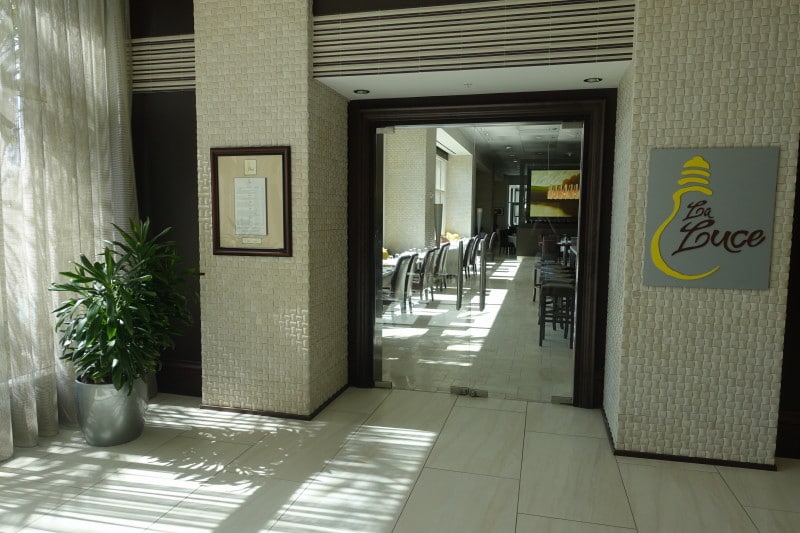 Most dining is also on this level, including La Luce…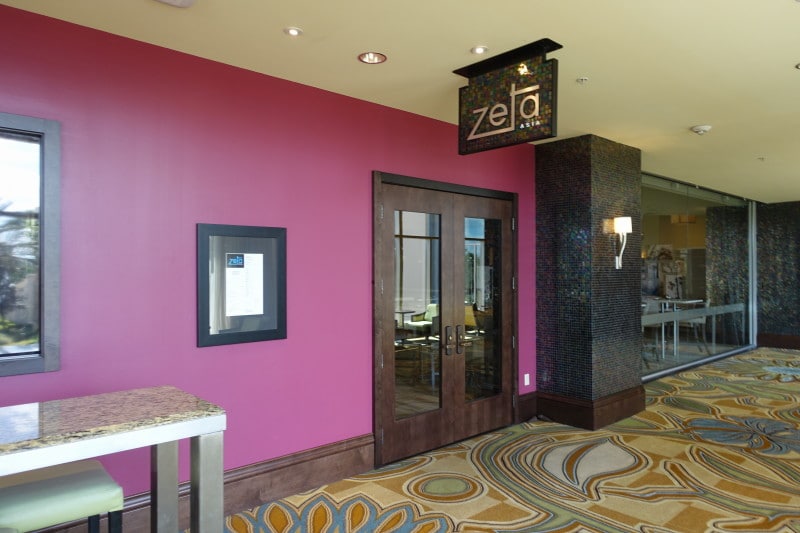 …and Zeta.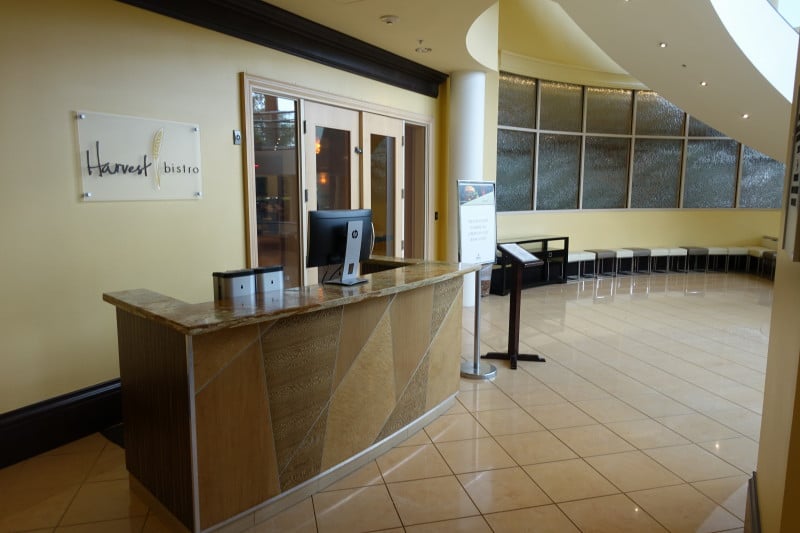 Downstairs on the way to the pool is the Harvest Bistro, and there's more dining at the pool. The full scoop on dining at the Hilton Orlando Bonnet Creek is here.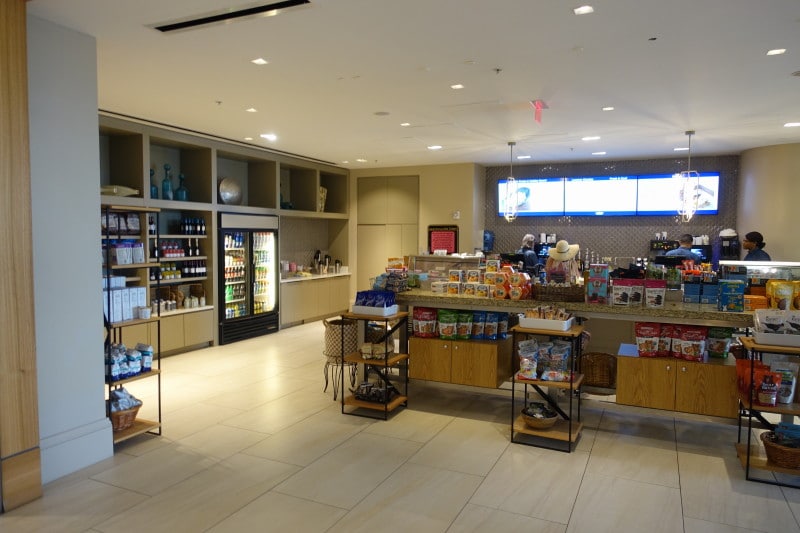 Back upstairs, you'll find a shop focused on coffee, snacks and drinks just off the lobby…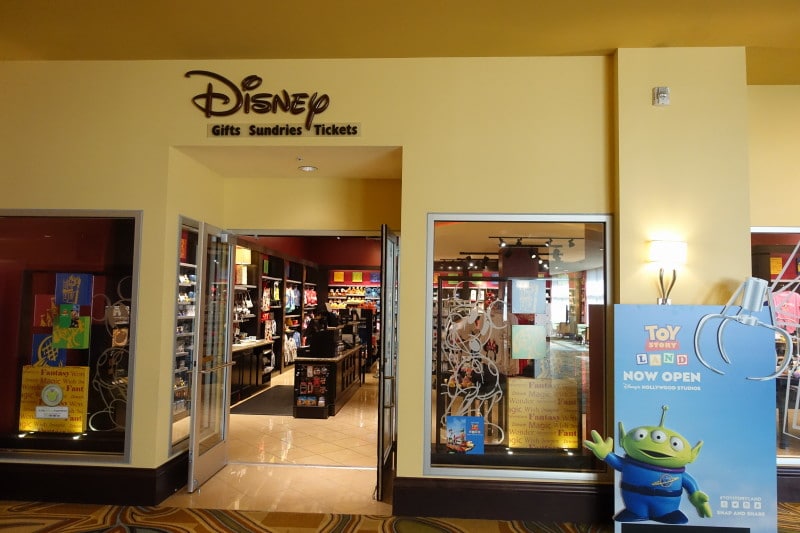 …and further back a Disney gift shop.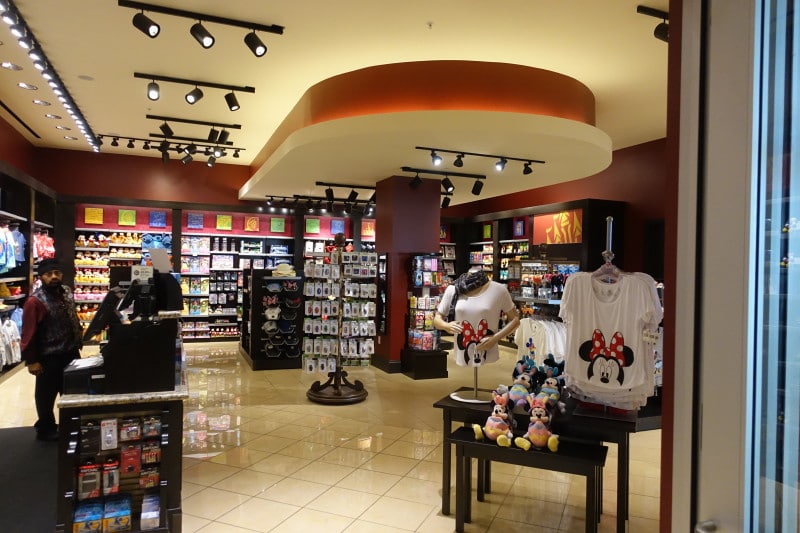 More from inside the Disney shop.
You won't find a traditional resort-wear shop, but there's one in the next-door Waldorf Astoria.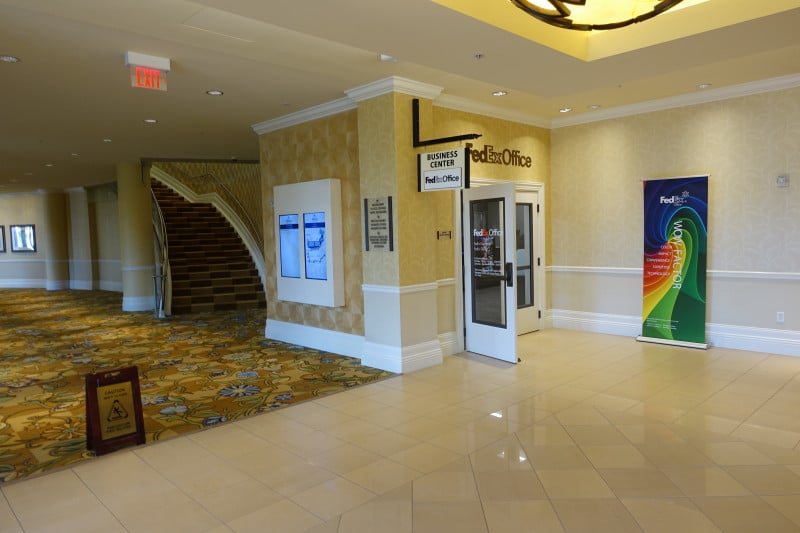 You'll find this business center.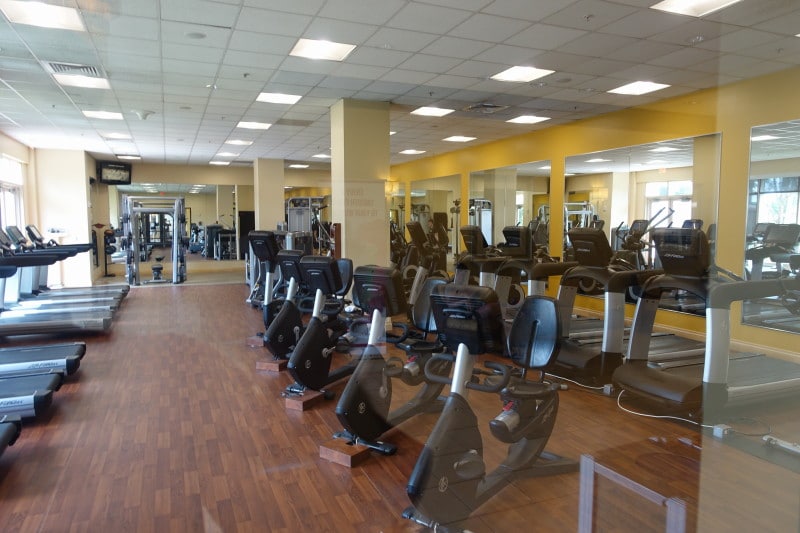 And a workout area.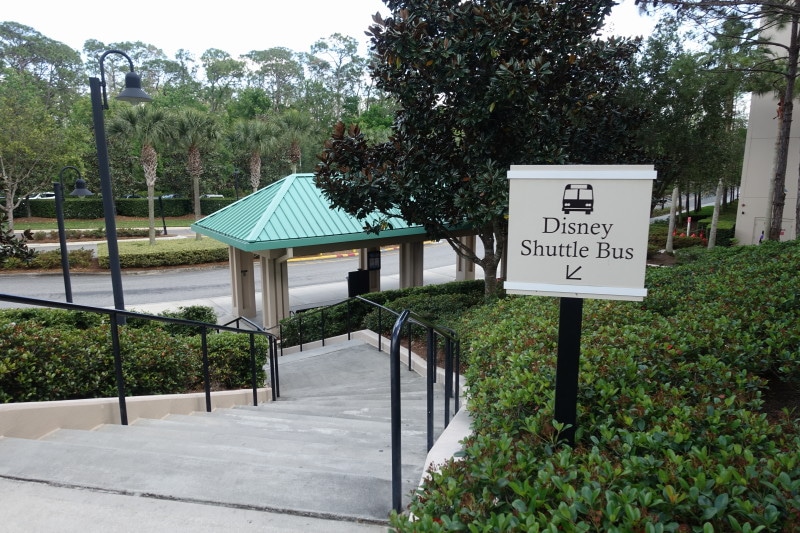 Outside, near the port cochere, is a stop for theme park buses.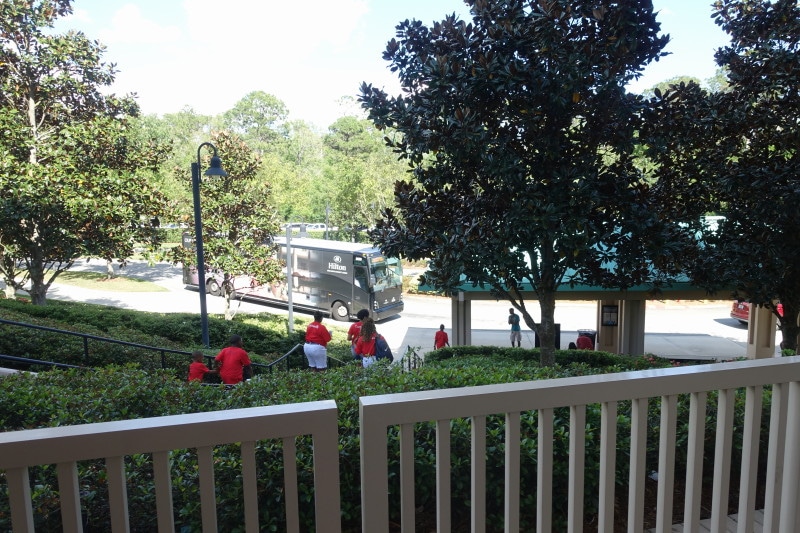 Buses here run too infrequently, and have too many stops, for me to be able to recommend them.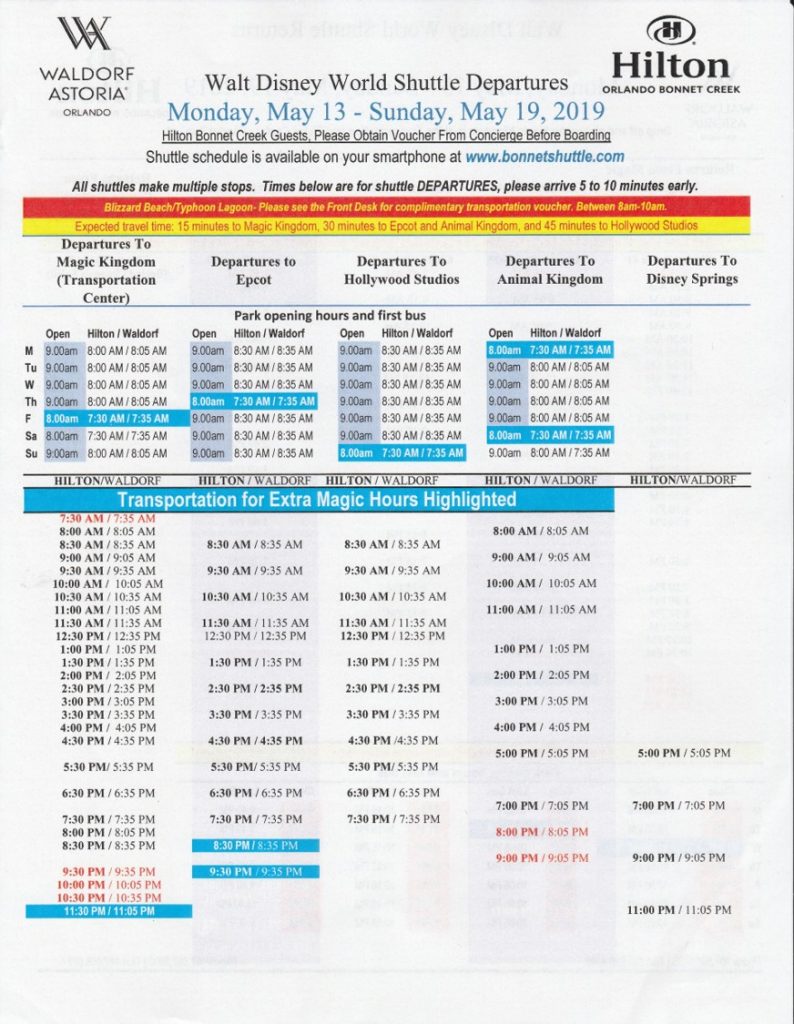 For example, in my May stay, Magic Kingdom buses left generally every thirty minutes (there were a few 60 minute intervals) and went next to the Waldorf Astoria.  From there half went on to Epcot, then to Hollywood Studios, and half went on to Animal Kingdom. Buses to the Studios could take 45 minutes. Moreover as is the case with all non-Disney buses, Magic Kingdom buses dropped off at TTC, not the park itself.
Having a rental car, or using cabs, Uber or Lyft is a better option.
Including the additional amenities in the next door sister resort Waldorf Astoria, the Hilton Orlando Bonnet Creek has as full a set of amenities as pretty much any non-Disney resort with similar perks. The pool complex and its lazy river is a highlight, and perhaps the biggest negatives for family visitors are the buses and the absence of any character meals.
This review continues here.
MORE ON THE HILTON ORLANDO BONNET CREEK
OTHER KEY PAGES FOR WHERE TO STAY AT DISNEY WORLD

Follow yourfirstvisit.net on Facebook or Twitter or Pinterest!!
RELATED STUFF