Review: The Pool Complex at the Hilton Orlando Bonnet Creek
By Dave Shute
(For the first page of this review of the Hilton Orlando Bonnet Creek, click here.)
THE POOL COMPLEX AT THE HILTON ORLANDO BONNET CREEK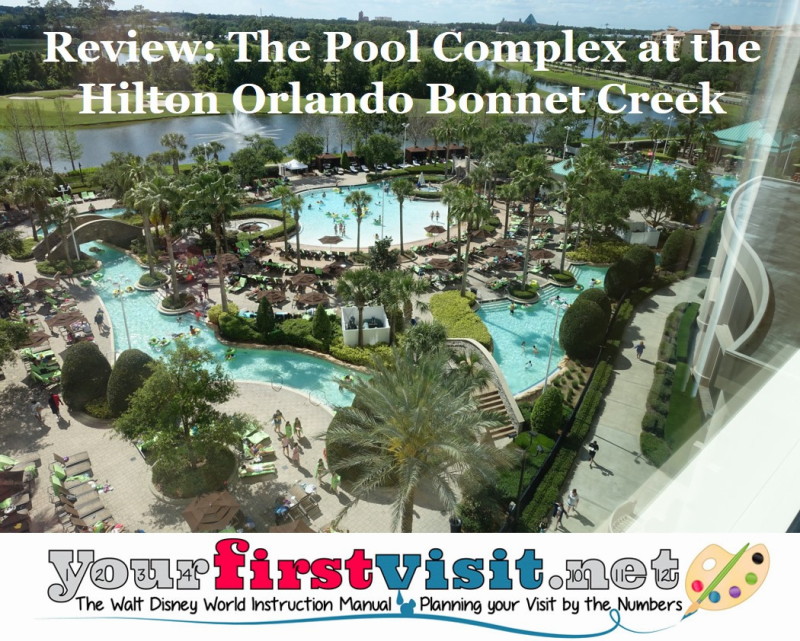 The pool complex at the Hilton Orlando Bonnet Creek lies between the main accommodations tower and the Waldorf Astoria golf course.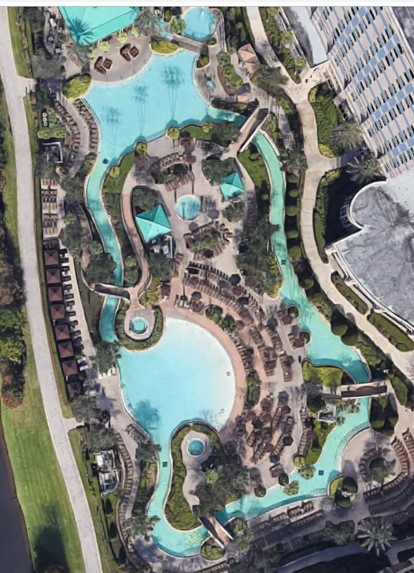 The distinguishing feature of the complex is a lazy river that sometimes is separate and sometimes flows into and then out of two larger pools, one best for adults and the other for kids.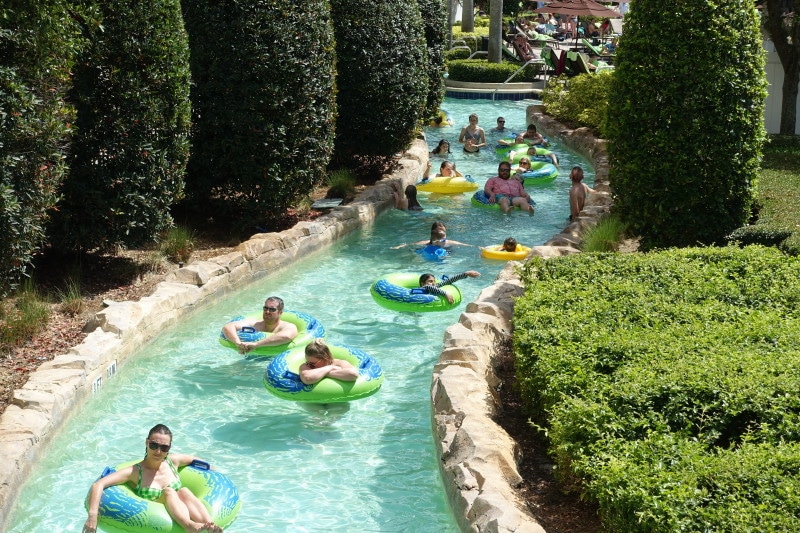 Much of the lazy river has the traditional form of such waterways…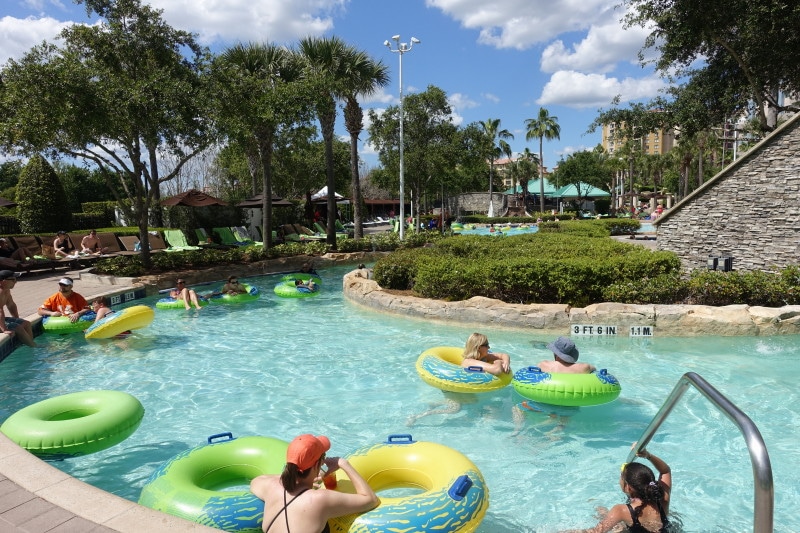 …but in other areas it widens out into more of a mini-pool.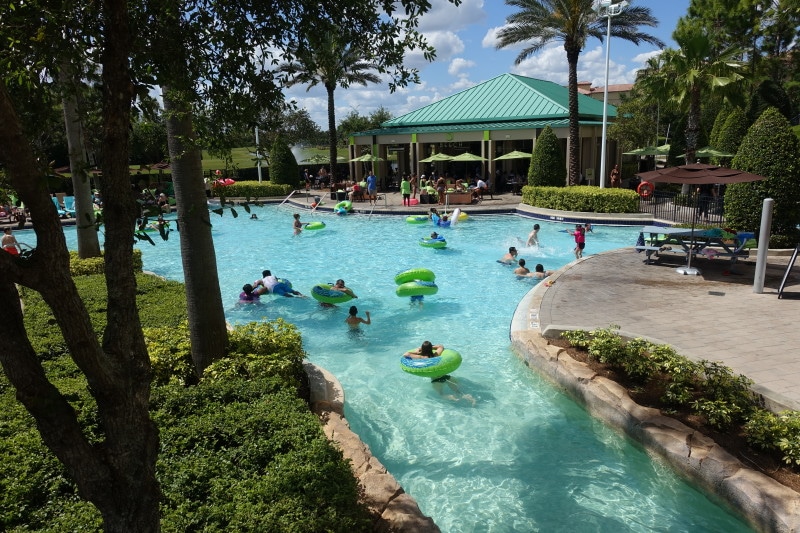 It flows into a larger pool area which is best for adults as it has the bar, and no zero-entry area.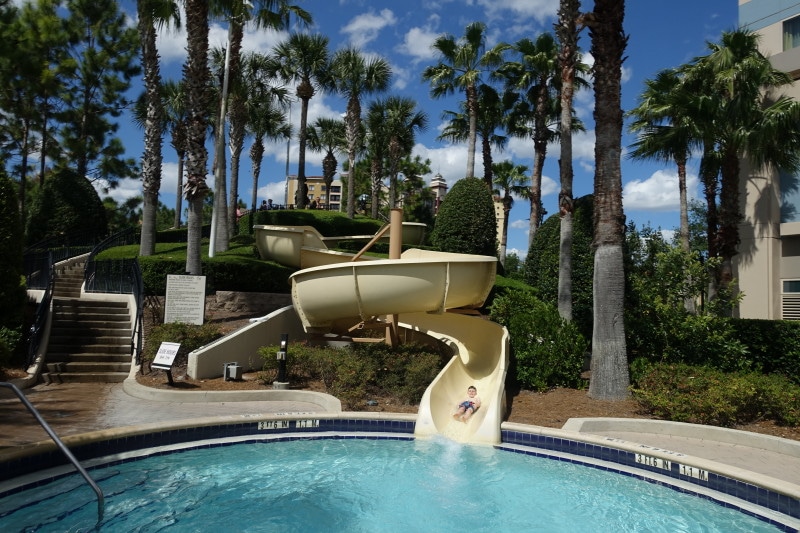 It is however plenty attractive to kids, as in this the area you will find the pool slide. The slide is a bit bare bones, but a rare amenity among non-Disney EMH/FP+ at 60 eligible hotels.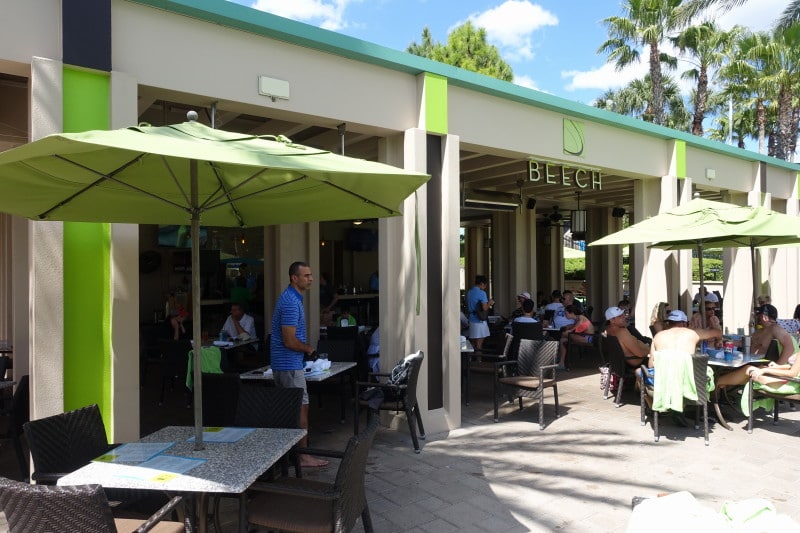 Next in this area is the bar…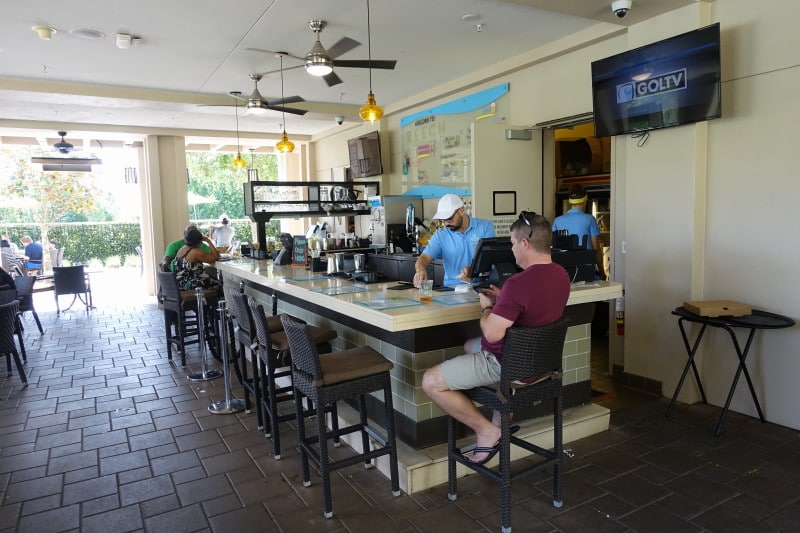 …where you can find lunch and drinks. On the menu are appetizers, wraps, burgers, deserts, and such.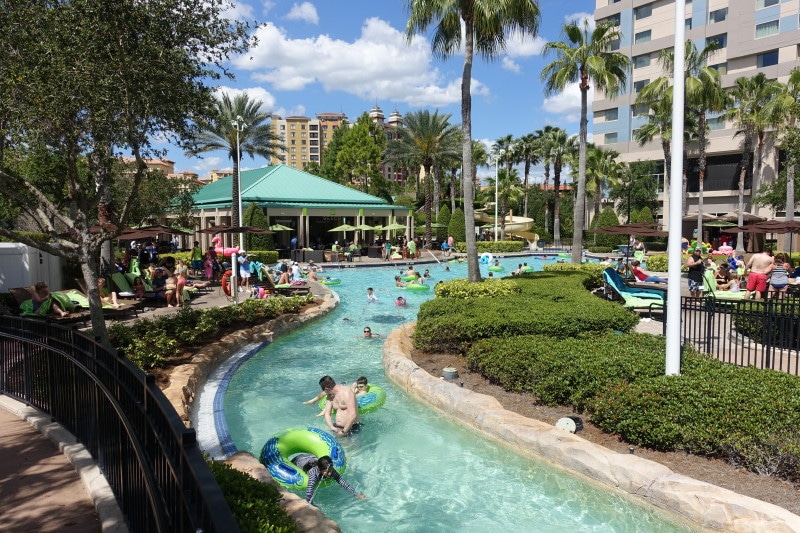 The lazy river then exits this area…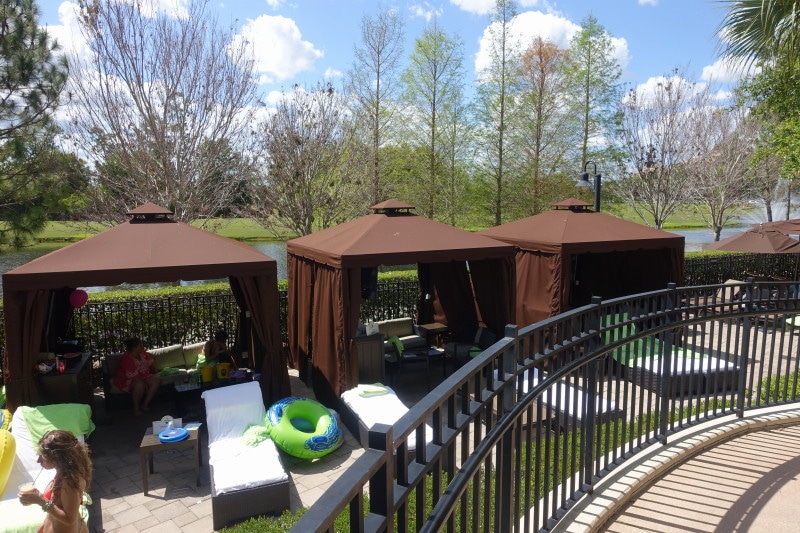 …with cabanas behind it.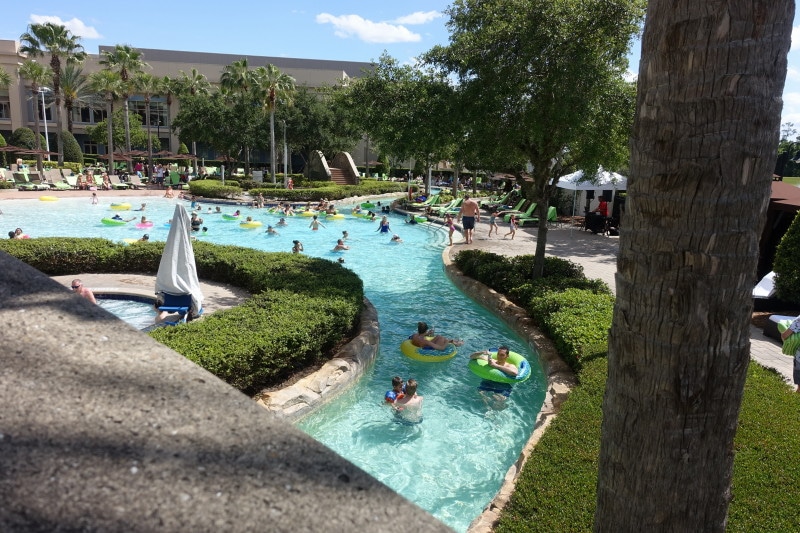 It then makes its way into the second larger pool area, this one with a zero entry. You can see on the left part of one of the two hot tubs here, one on either side of the zero entry pool.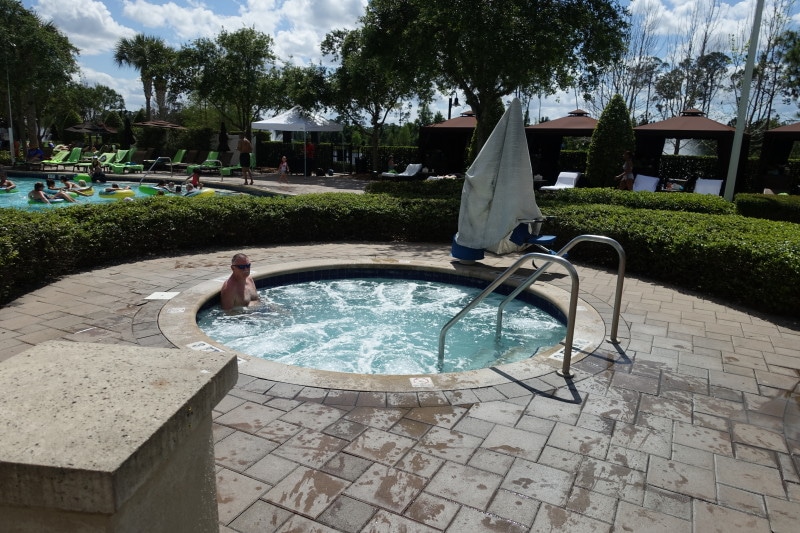 Here's the full view of that hot tub…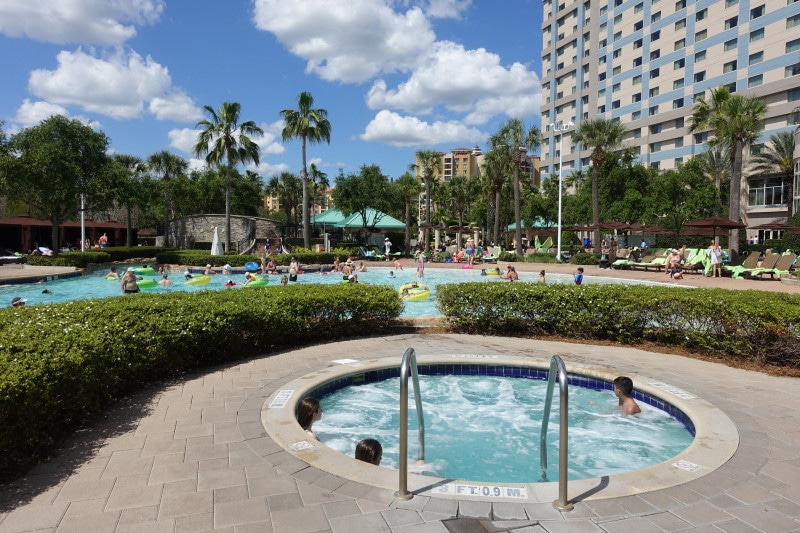 …and the other hot tub here.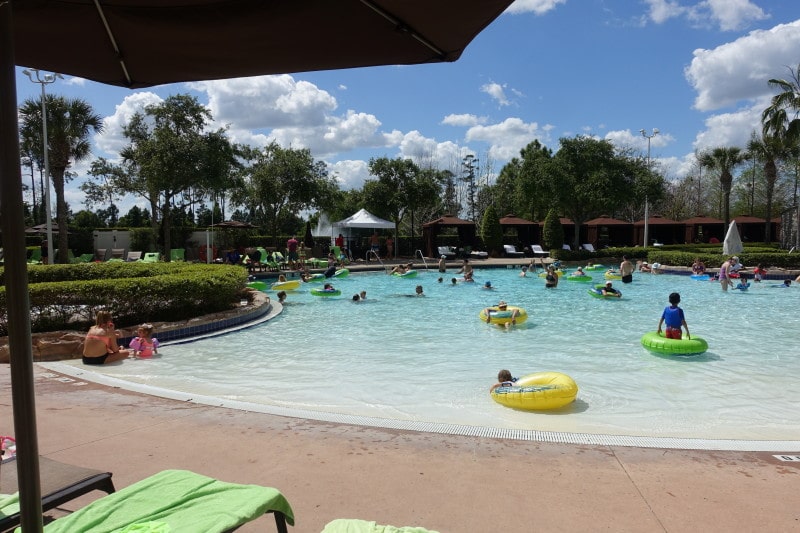 One side of the zero-entry pool…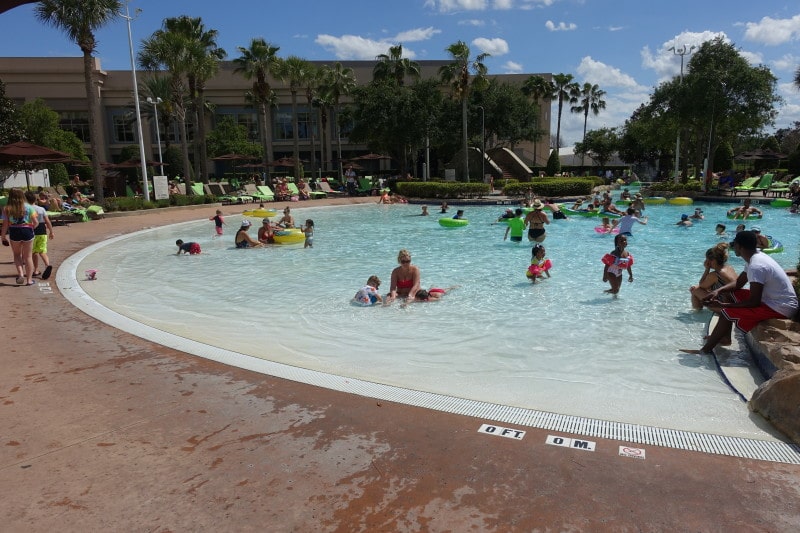 …and the other side.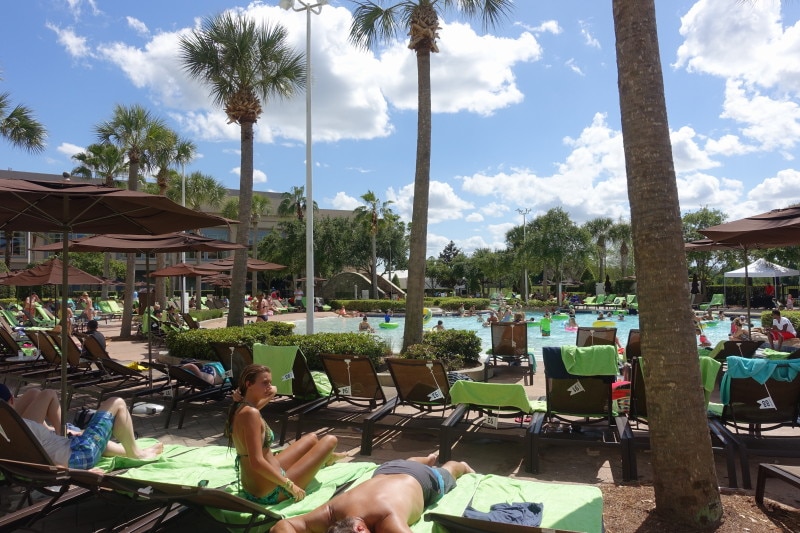 While there are pool chairs everywhere around the pool complex, the most concentrated masses of chairs are near the zero-entry pool. Introverts can find less populated corners.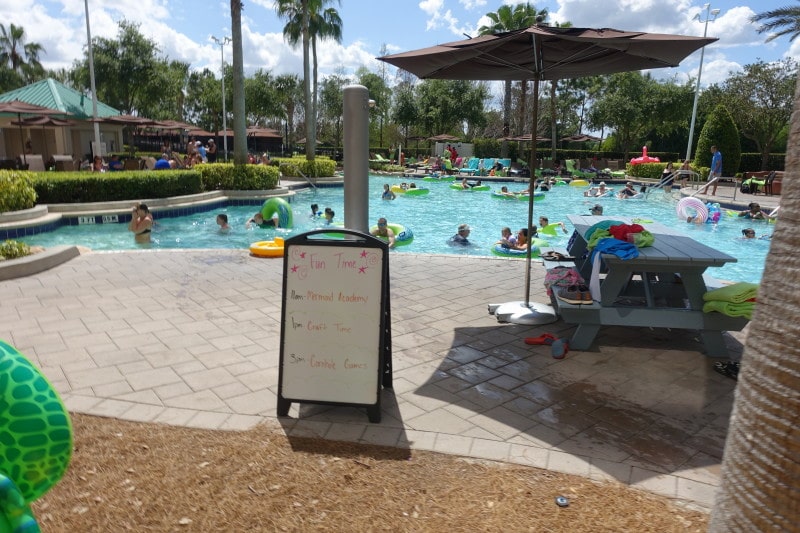 You'll also find pool games…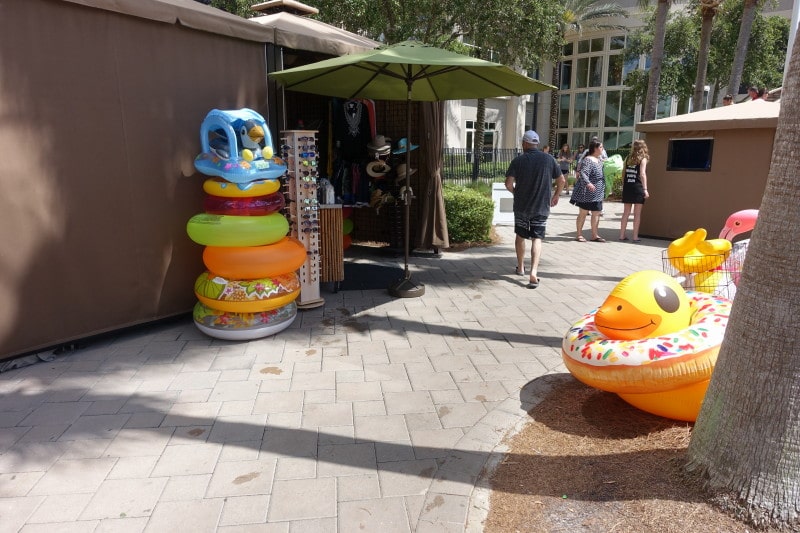 …water toys for rent…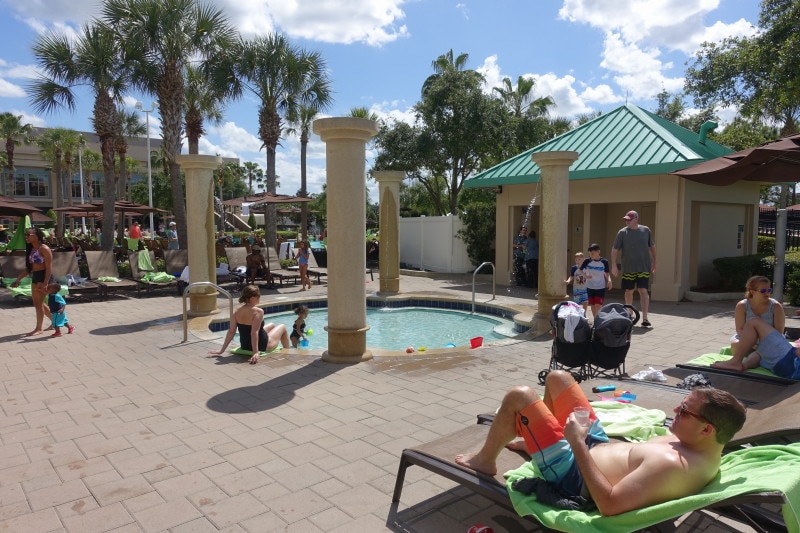 …and a baby pool.
All in, the pool complex at the Hilton Orlando Bonnet Creek is nearly as fine a pool complex as you will find among the non-Disney hotels that are eligible for EMH and FastPass+ at 60 days.  Only that at the Four Seasons is clearly better, while those at the Swan, the Dolphin and three of the Disney Springs Resort Area hotels–the Hilton Buena Vista Palace, Hilton Orlando Lake Buena Vista, and Wyndham Lake Buena Vista–are comparable.
MORE ON THE HILTON ORLANDO BONNET CREEK
OTHER KEY PAGES FOR WHERE TO STAY AT DISNEY WORLD

Follow yourfirstvisit.net on Facebook or Twitter or Pinterest!!
RELATED STUFF