Updated Review of Disney's Wilderness Lodge
By Dave Shute
I've updated the review of Disney's Wilderness Lodge, based on our most recent stay here—our 13th here, out of 150+ stays in Disney World-owned rooms, villas, suites, studios, cabins and campsites—in January 2018. You can find the first page of the updated Wilderness Lodge review here.
I'd already done a fairly extensive update to the Wilderness Lodge review in the summer of 2017 after our stays in brand-new Copper Creek Studio and a Copper Creek One Bedroom Villa. The net effect of the Copper Creek development was to reduce capacity and add amenities—making what was already a great choice even better.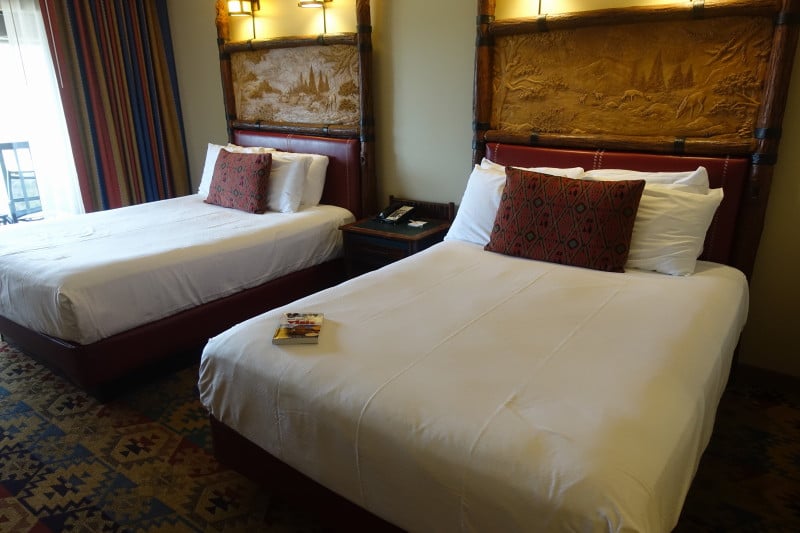 Our January stay was in a standard woods-view room in the main Wilderness Lodge. So it includes fresh pictures in the photo tour of a standard Wilderness Lodge room that begins here. As other rooms at Disney World have their theming thinned by recent refurbs, I appreciate the theming of these small but darling rooms even more.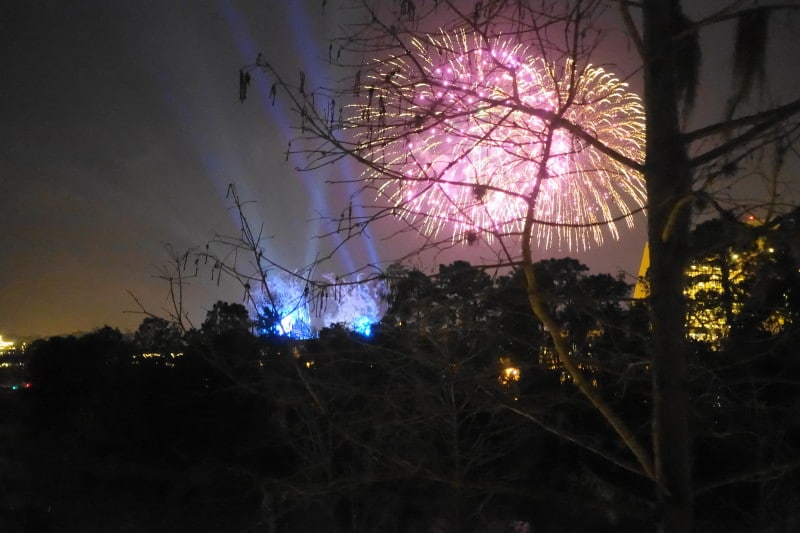 This was also my first stay in a higher woods view room that had fireworks views after so many trees on this side were cleared for the Copper Creek Cascade Cabins.
The fireworks view was pretty good. The distance was about the same as that from the Polynesian Village, and the viewing angle was similar to that from the Grand Floridian (although on the opposite side, of course).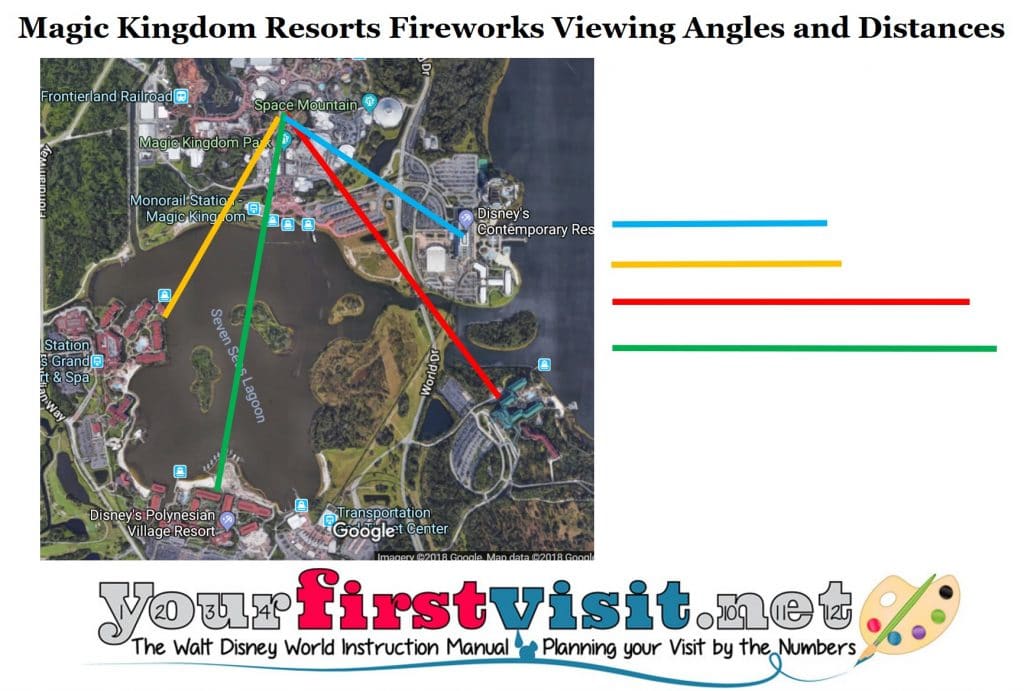 See the chart, which either does, or does not, fully explain both of these points (click it to enlarge it).
You'll find a total of seven pages in the updated review of the Lodge itself:
There are also separate reviews on the site of the Copper Creek Villas and Boulder Ridge Villas.
Kelly, the long-time travel agent partner of this site, can book your Disney World vacation at the Wilderness Lodge or anywhere else.  Contact her by using the form on this page.


Follow yourfirstvisit.net on Facebook or Twitter or Pinterest!!
RELATED STUFF