Dining at Disney's Wilderness Lodge
By Dave Shute
For the first page of this review of Disney's Wilderness Lodge, click here.
DINING AT DISNEY'S WILDERNESS LODGE
Disney's Wilderness Lodge has two table service restaurants, one of my favorite hotel bars at Disney World, and depending on how you count them, two or two and a half quick-service offerings. The quick service options were either newly-offered or refurbed in 2017.
On the opposite side of the lobby from check-in is the table-service restaurant Whispering Canyon Cafe.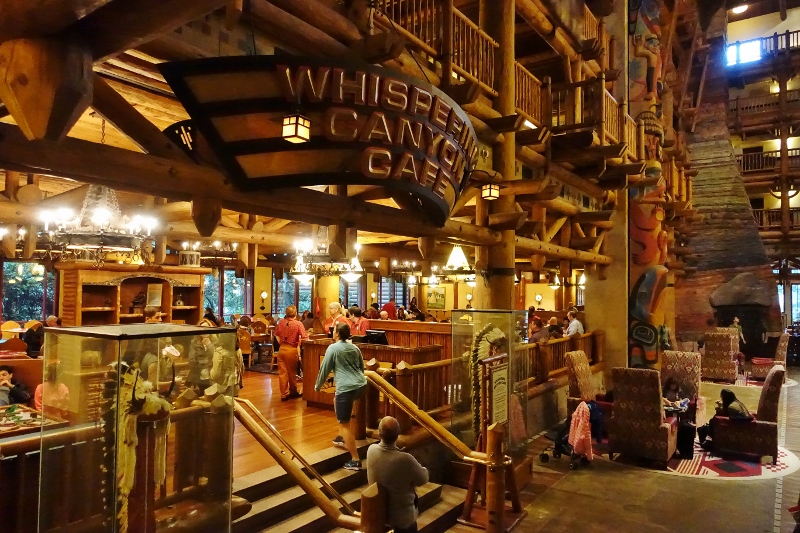 This is the more family-oriented of the Wilderness Lodge's two table service restaurants, and a hoot for little kids.
The review from our book, The easy Guide to Your Walt Disney World Visit 2019: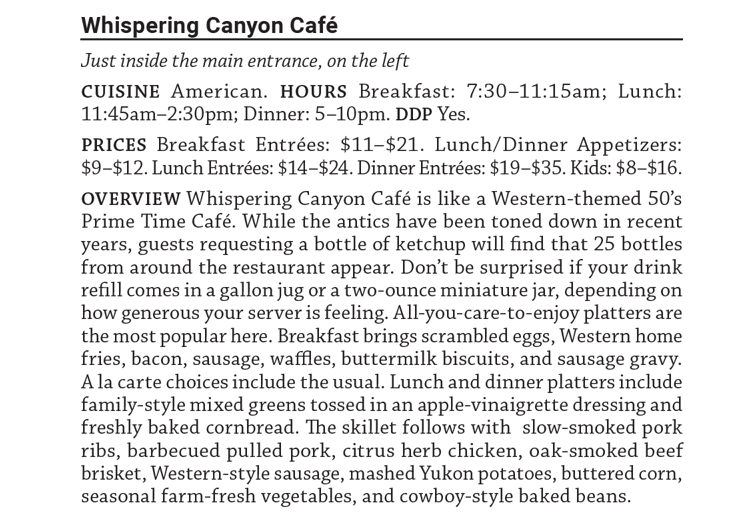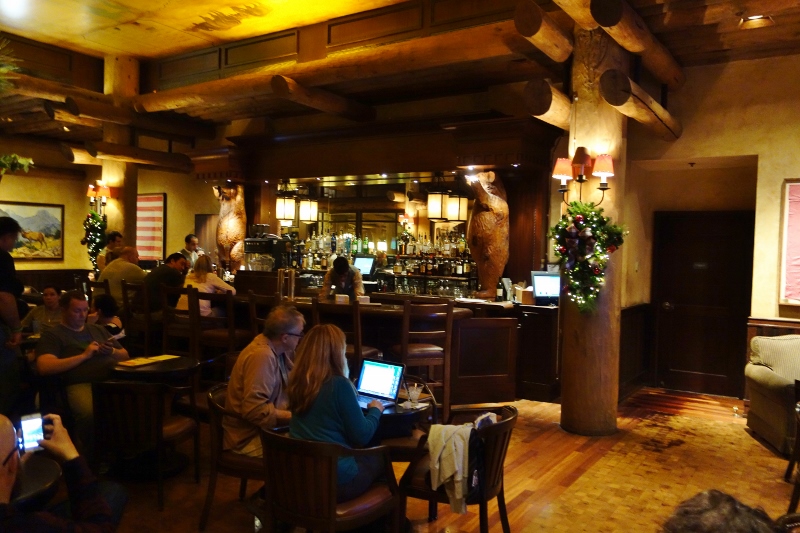 Further down on this same left side is the bar the Territory Lounge–one of my two or three favorite bars at Walt Disney World (it's darker and more romantic than my image implies).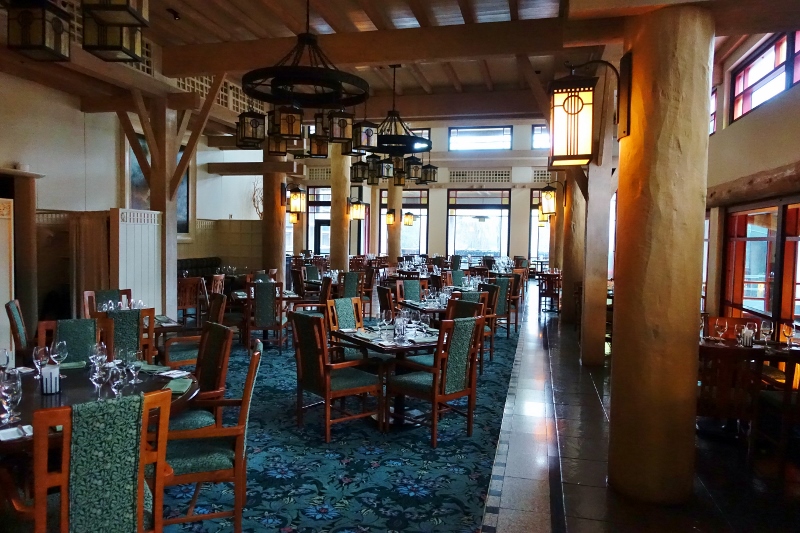 Beyond it is the restaurant Artist Point. Formerly a spot best (and well-) suited to couples, it is transforming into a Snow White character meal. Co-author Josh has a review here, and below is the review from our book, The easy Guide to Your Walt Disney World Visit 2019: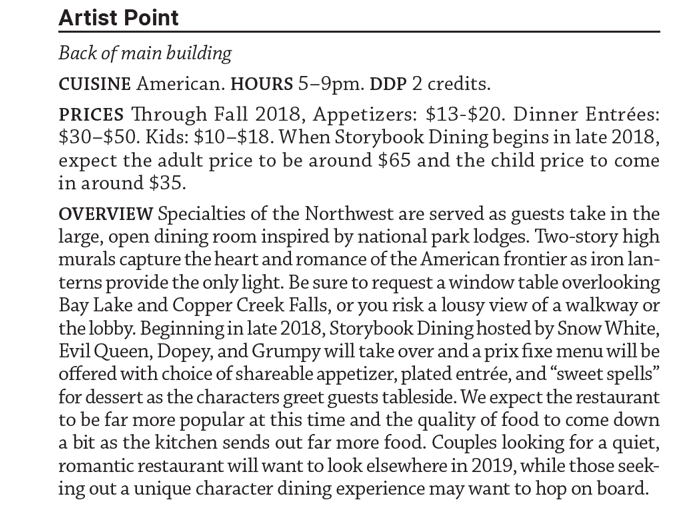 The walkway on this side descends a ramp, and down it and around the corner you'll find one of the Wilderness Lodge's quick service locations, Roaring Fork, which can be very good, but can be overwhelmed at peak dining times.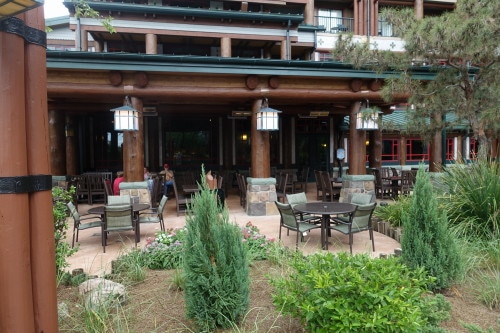 Roaring Fork was redone in 2017, and now features a more extensive outdoor seating area.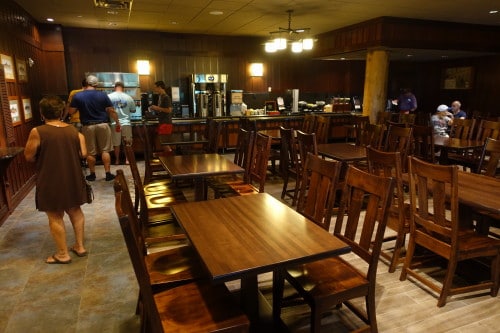 Inside are two spaces–this eating area…
…and next to it the place where you order hot food and pick up grab and go food. There's two ordering points, one at the entrance and one at the back.  If you see a cash register, you can order there.  Cast members will then bring your food to your table.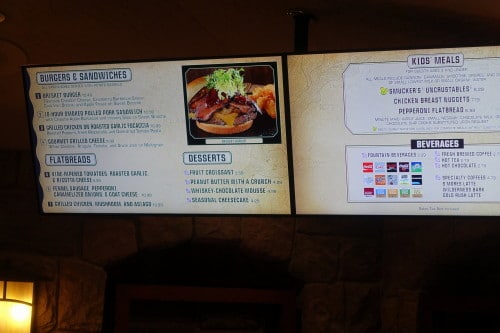 At first glance the menu is pretty limited–a brisket burger but no bacon cheeseburger?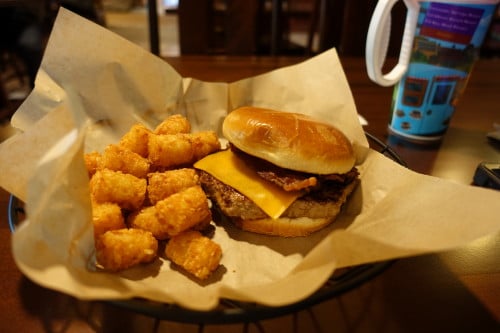 But they will make much more than is listed on the menu. Want a bacon cheeseburger?  Just ask.
The new quick service dining venue is Geyser Point.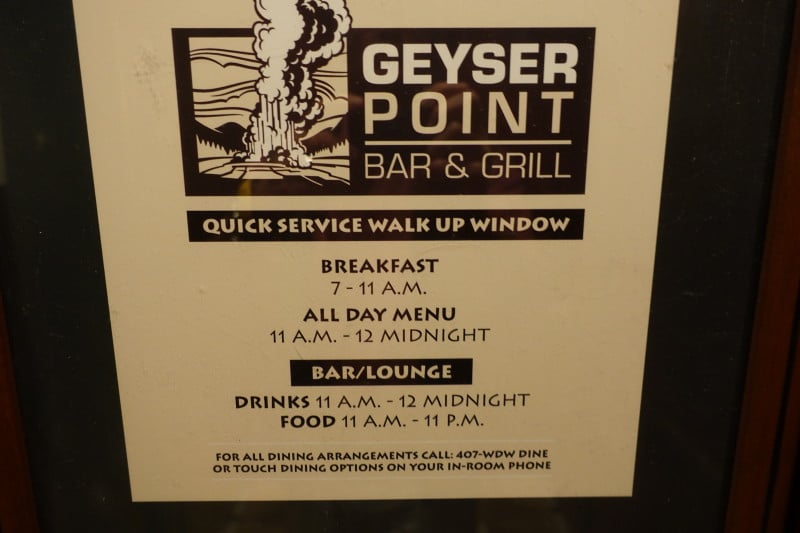 Located near Bay Lake conveniently between the two pools, it combines a very nice sheltered outdoor bar with its own menu …with a fairly classic walk-up food window with a different menu. Those at the bar can order from either menu.
Some images of the bar: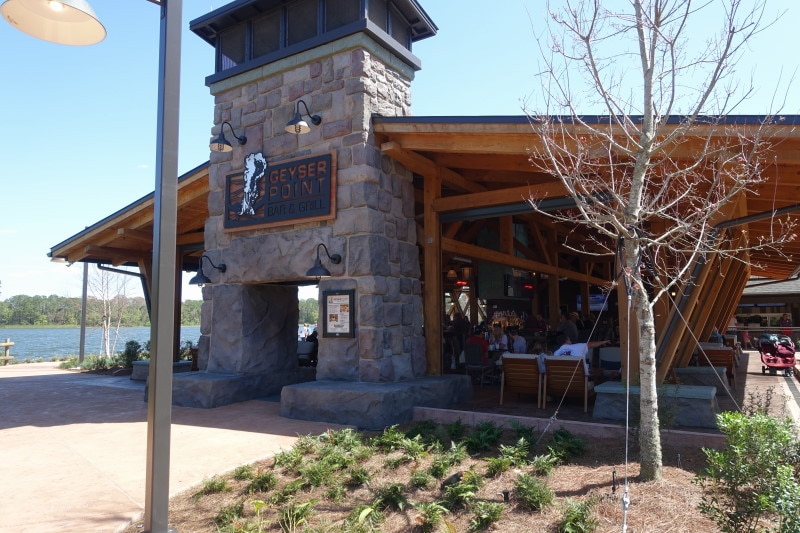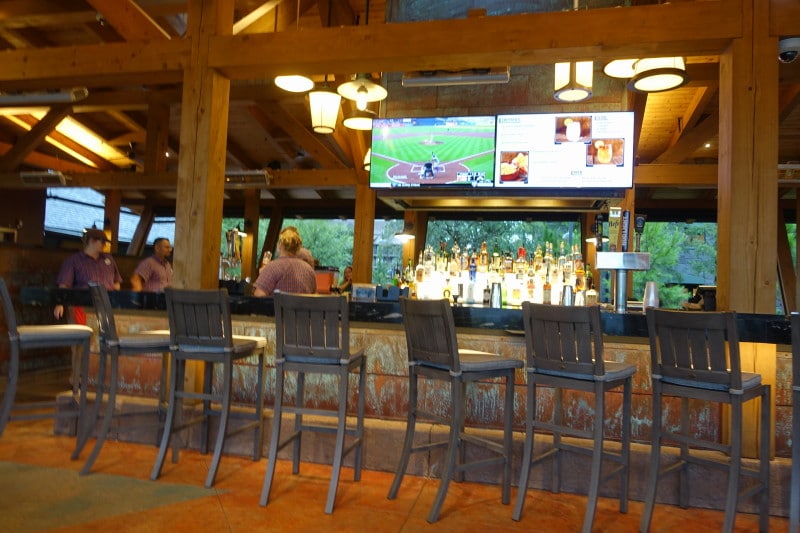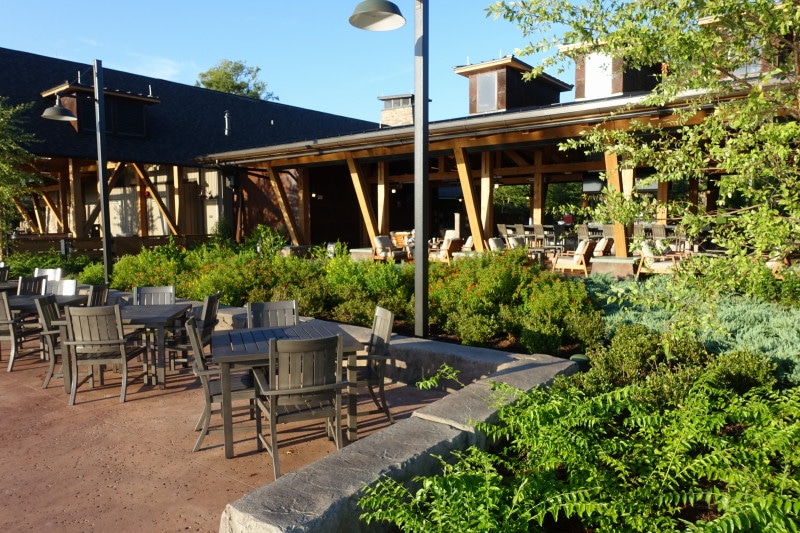 Some of what we ate from the bar menu–the Shrimp on a Wire (not pictured) and Chocolate Brownie Mousse were particular hits: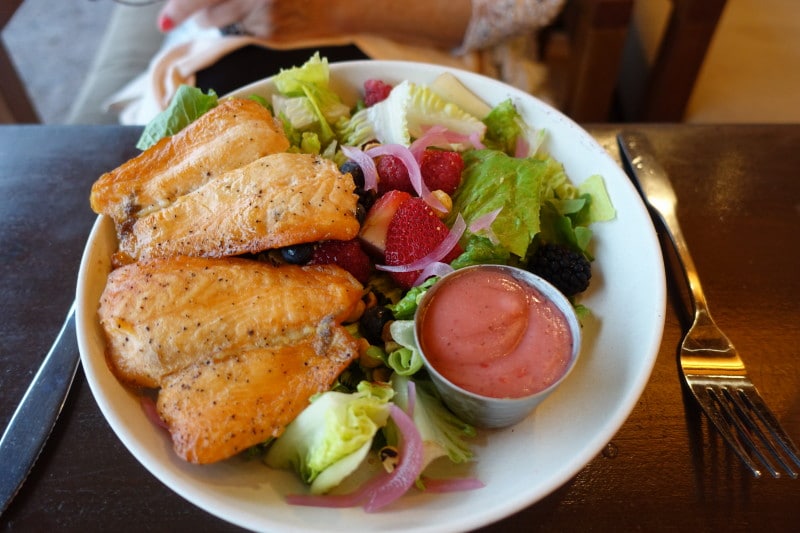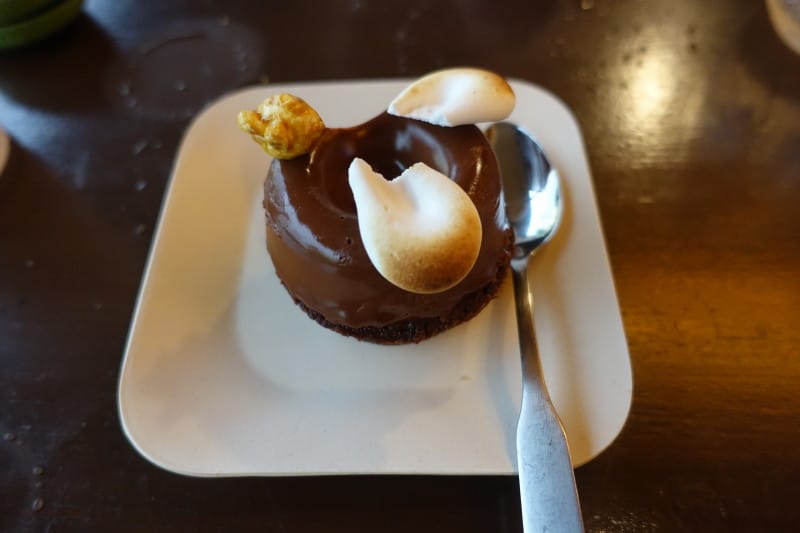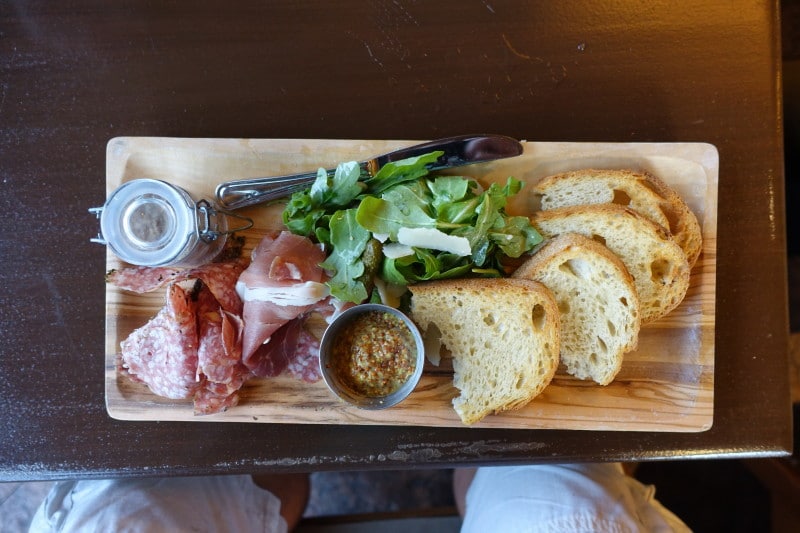 And some views of Bay Lake from Geyser Point: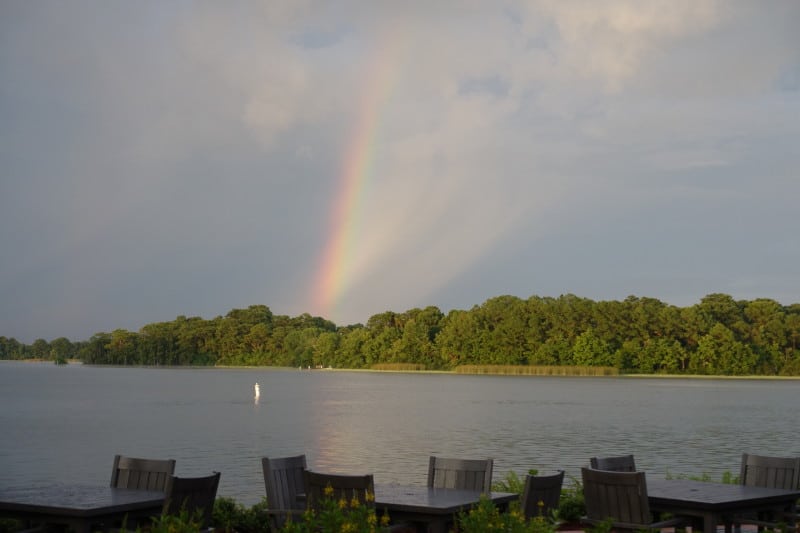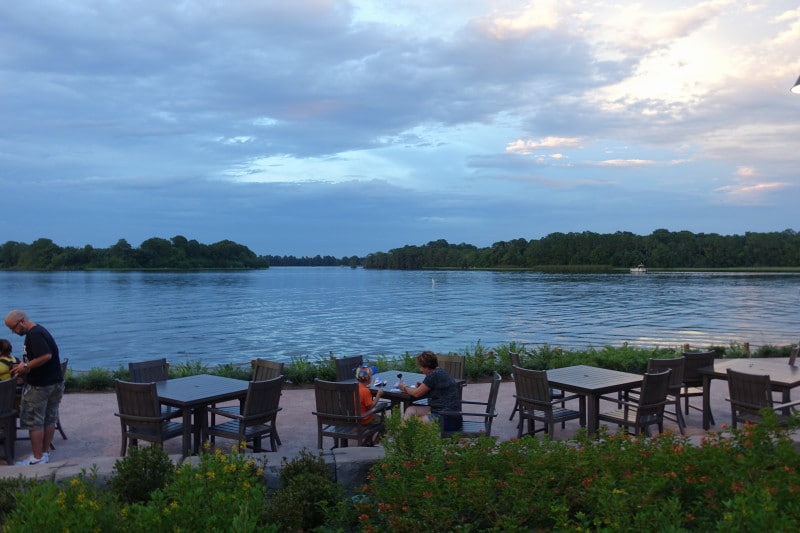 The walk-up window is attached to the main bar building, a little closer to the Boulder Ridge Cove pool.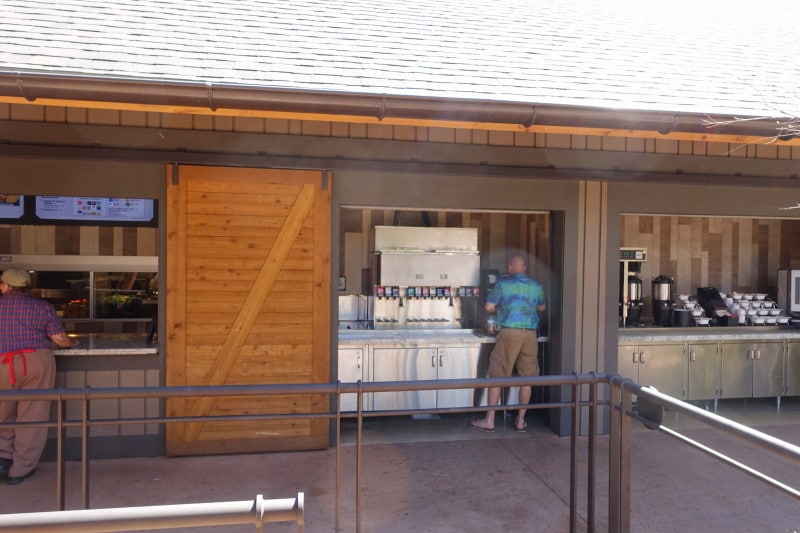 It has a refillable mug station.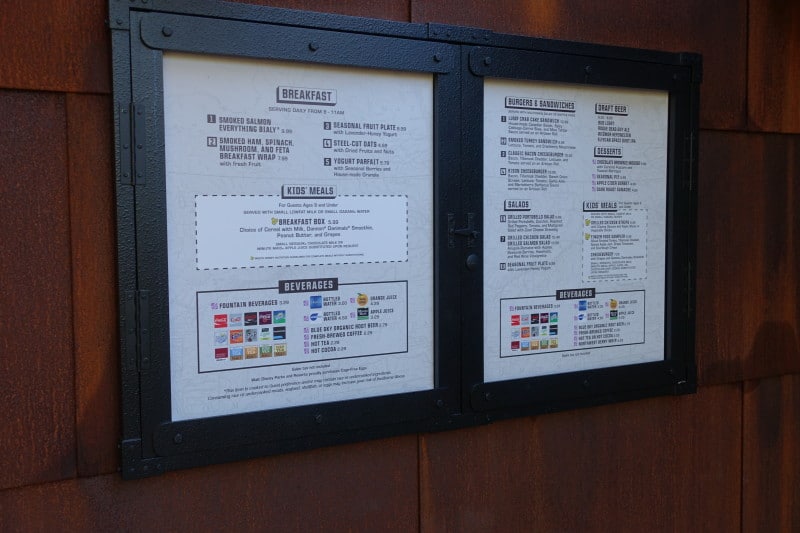 It offers one breakfast menu and another lunch and dinner menu. Click the "meal period" button at the upper right of this for what's on offer.
Geyser Point is a vast improvement over the former pool bar at the Wilderness Lodge. Offering both a delightful setting for a drink and both casual and slightly more formal alternatives to Roaring Fork, it represents a huge improvement in Wilderness Lodge amenities.
MATERIAL IN THIS REVIEW OF DISNEY'S WILDERNESS LODGE
OTHER KEY PAGES FOR WHERE TO STAY AT DISNEY WORLD


Follow yourfirstvisit.net on Facebook or Twitter or Pinterest!!
RELATED STUFF