The Pools at Disney's Grand Floridian Resort & Spa
By Dave Shute
For the first page of this review of Disney's Grand Floridian Resort & Spa, click here.
THE POOLS AT DISNEY'S GRAND FLORIDIAN RESORT
Disney's Grand Floridian Resort has two pools and a kids splash area.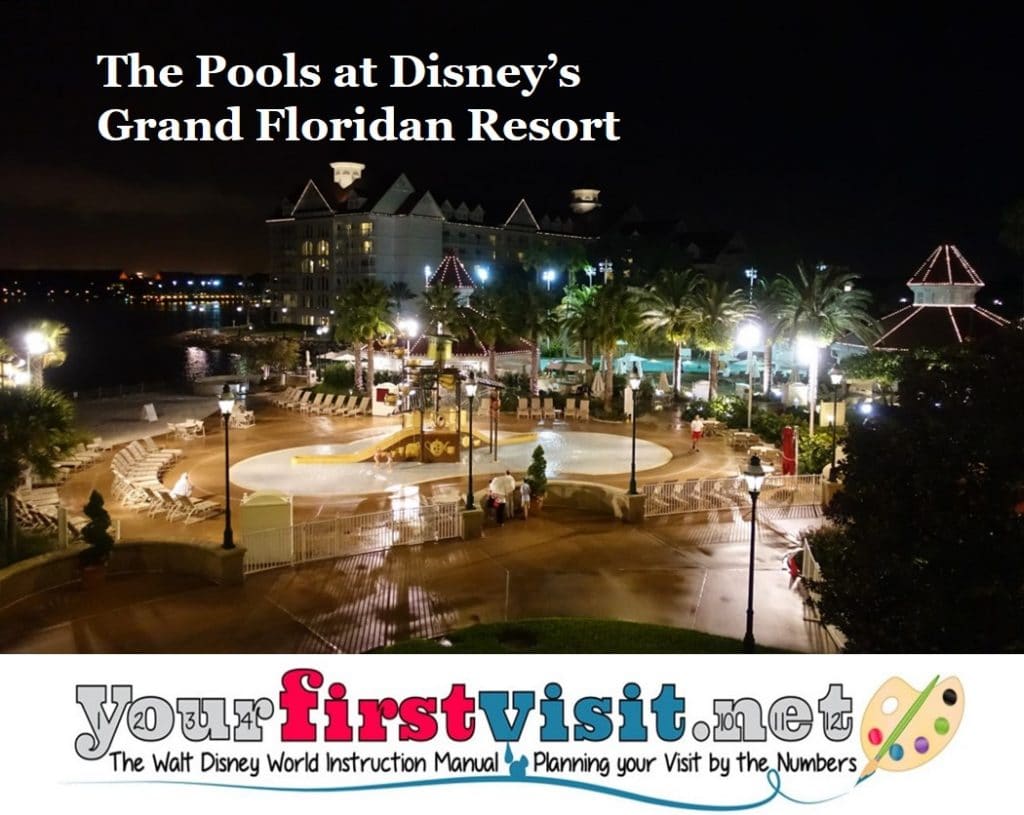 The principal pool at the Grand Floridian, the Courtyard Pool, is among the accomodations buildings.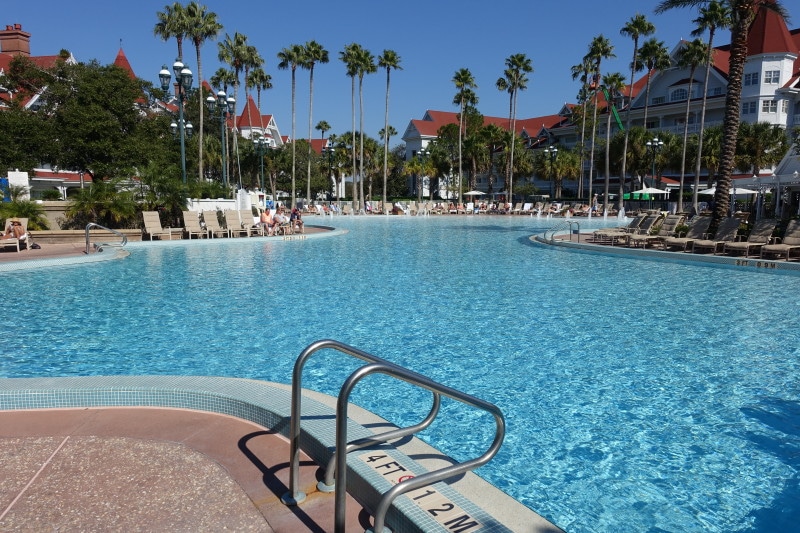 It's the only principal pool at Disney World not aimed at kids, and is marketed by Disney as "tranquil."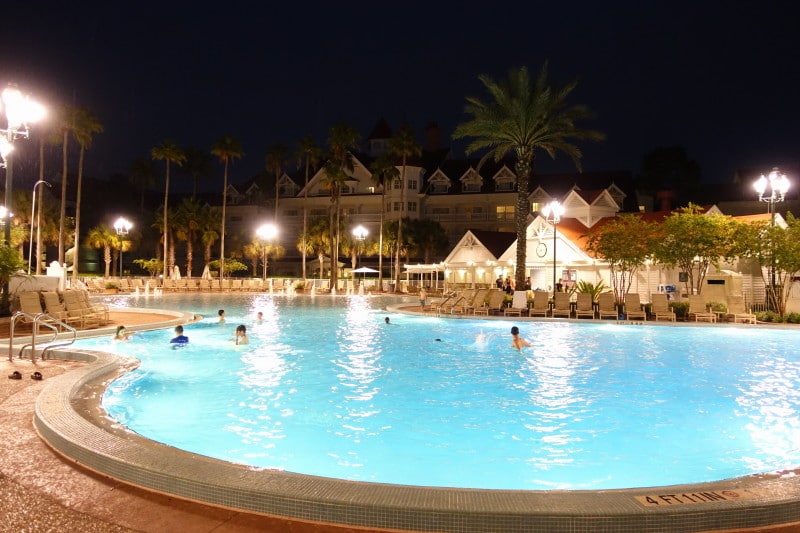 The Courtyard Pool at night.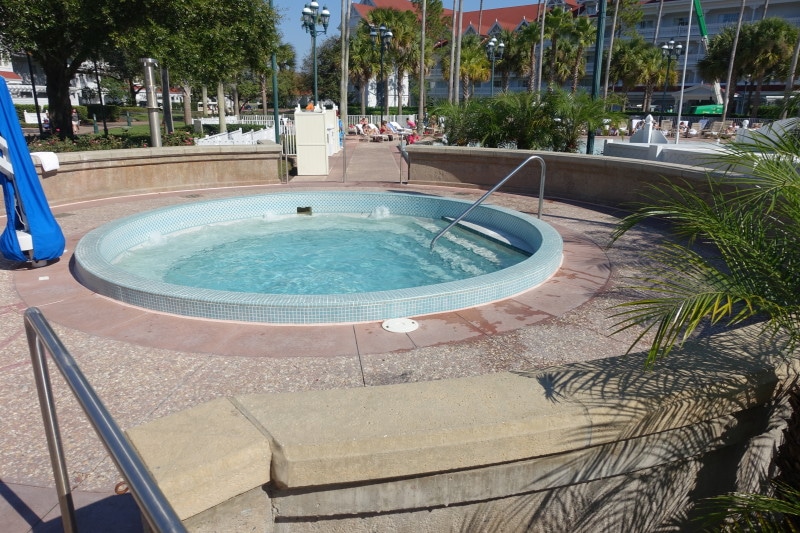 There's also a hot tub here…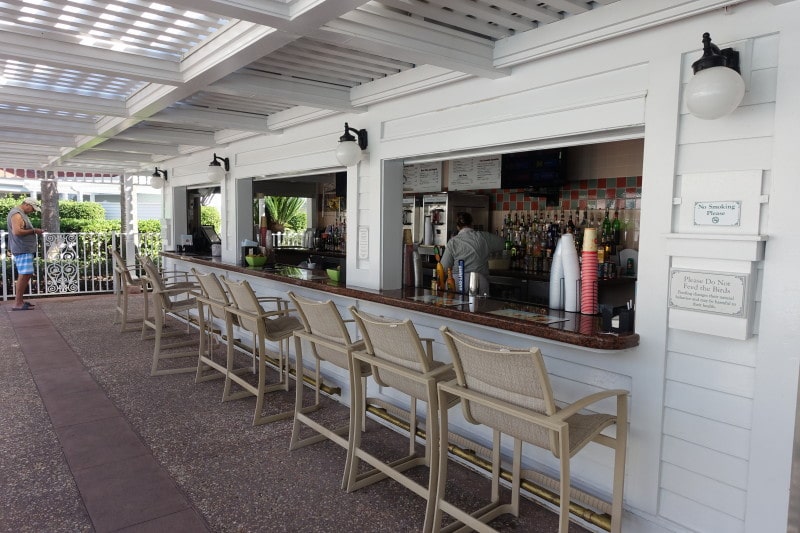 …and a pool bar…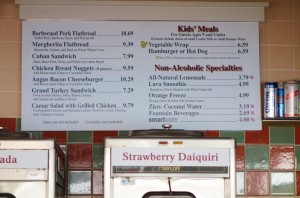 …with an extensive menu. See the current menu here.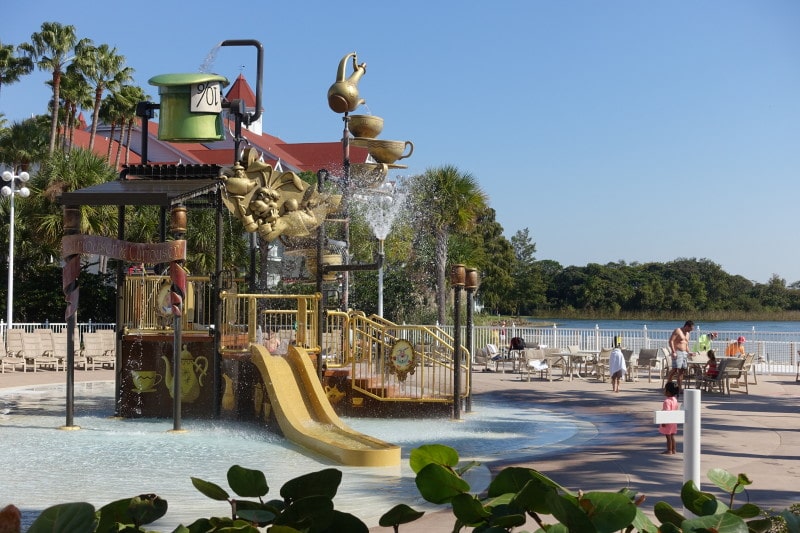 On the far east side of the resort is a more kid-friendly pool/water play area. There's an Alice in Wonderland-themed water play area here.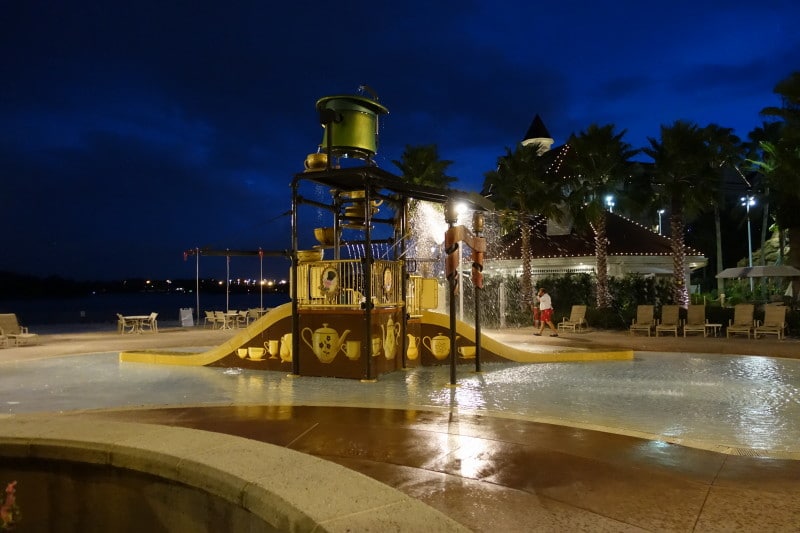 The play area at night…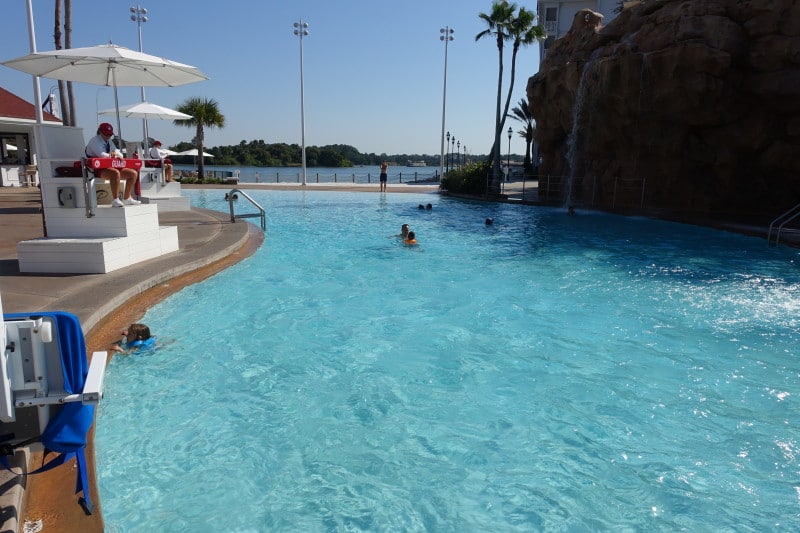 …and also a second pool, the more kid-friendly the Beach Pool…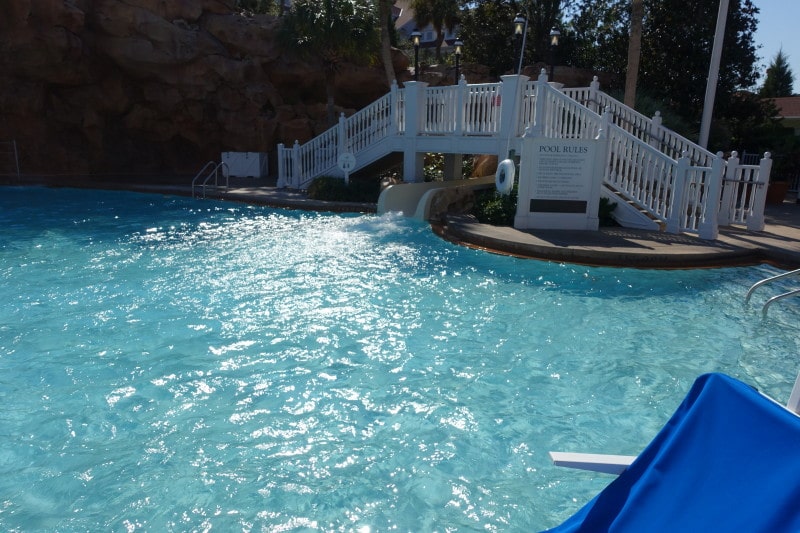 …with a slide…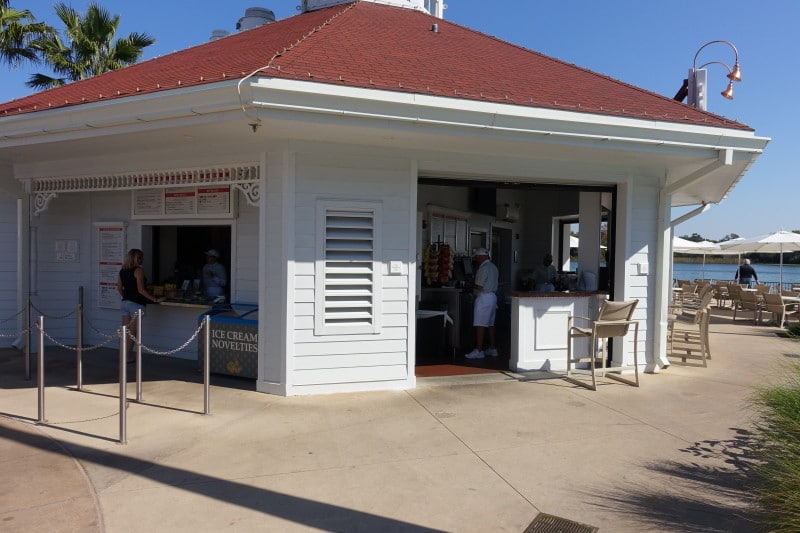 …and another bar. The menu for the Beach Pool bar is here. I particularly recommend the Crab Cake Sandwich.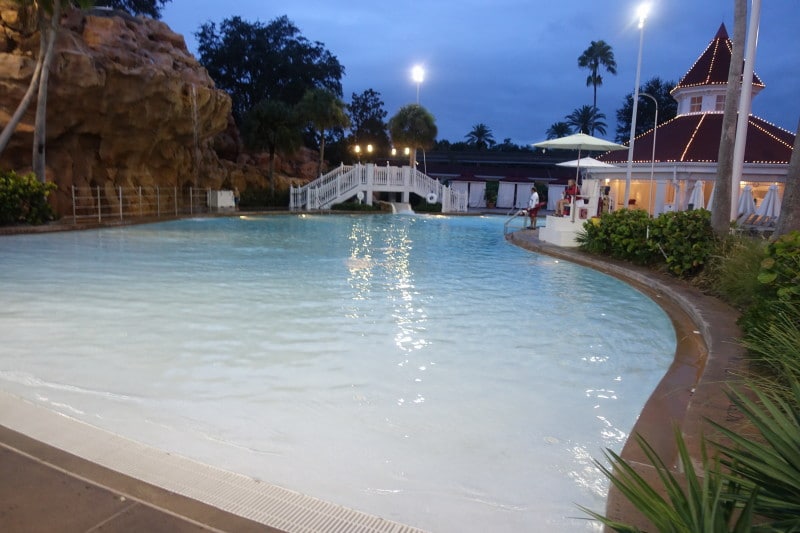 The Beach Pool in the evening.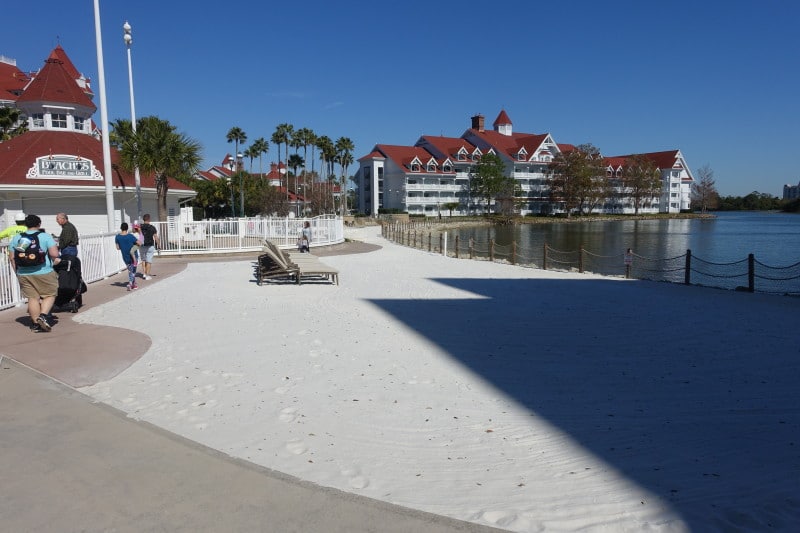 The actual beach here.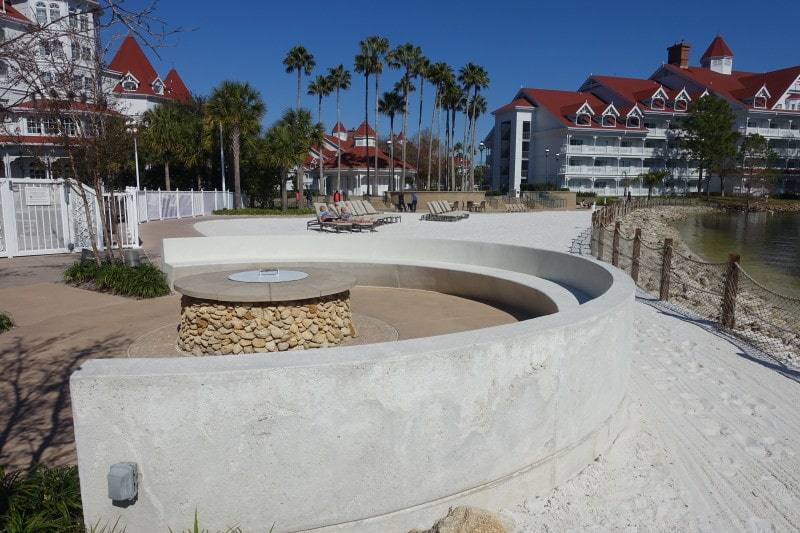 A fire pit in the beach area is used for making S'mores in the evening.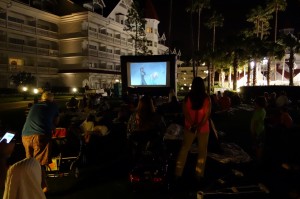 Movies are shown on the nearby beach most evenings.
Most of the deluxe resorts have a better suite of pools than these, but they function perfectly adequately for a visit.
PAGES IN THIS REVIEW OF DISNEY'S GRAND FLORIDIAN RESORT
OTHER KEY PAGES FOR WHERE TO STAY AT DISNEY WORLD


Follow yourfirstvisit.net on Facebook or Twitter or Pinterest!!
RELATED STUFF