Disney World Refurb News, Speculation, and Updates
By Dave Shute
DISNEY WORLD REFURB NEWS
"We also have other kinds of expansion opportunities, like hotels… where not only do we have the property but we've seen such high occupancy rates in Orlando … that we believe that it would be smart for us to build more hotels out." Bob Iger, Q4 2016 Earnings Call.
Disney World made some announcements last week about its Coronado Springs and Caribbean Beach resorts.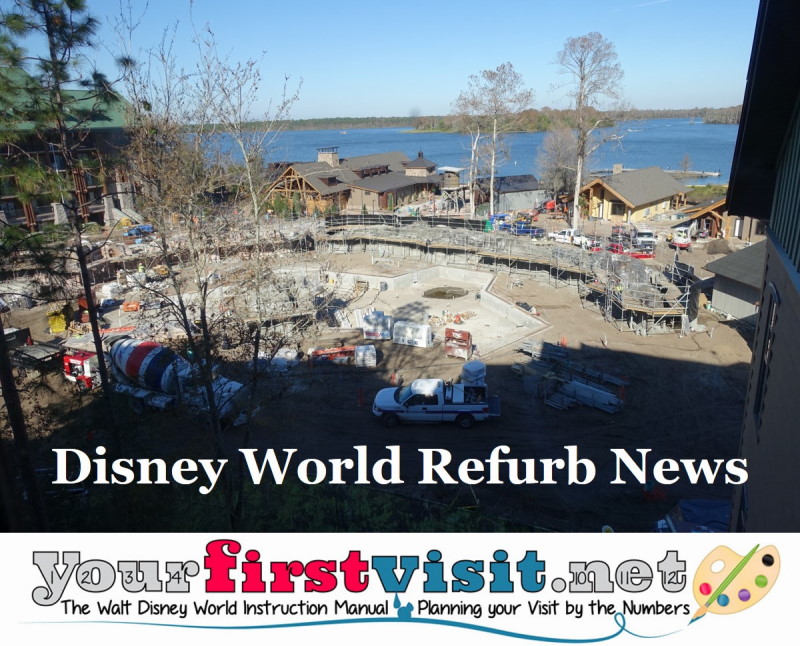 These, coupled with some other Caribbean Beach rumors, and continuing interest in the Wilderness Lodge refurb, made me think it's time for a brief refurb update.
MAJOR CONSTRUCTION AT CORONADO SPRINGS
Disney announced an expansion at Coronado Springs that will add rooms, dining, and fireworks views
"The expansion at Disney's Coronado Springs Resort will include a new 15-story tower that will add 500 rooms, featuring suites and concierge level services. The resort will also refurbish its current resort rooms and transform its landscape with floating gardens and an island oasis that connects the resort through a series of bridges."
"The new tower overlooking Lago Dorado, the resort's centerpiece lake, will allow guests to experience something truly unique, rooftop dining with panoramic views of popular nighttime fireworks from nearby Disney theme parks."
The new building will be in the area that until recently was Cabana 9b—the "business class" part of Coronado Springs (Coronado Springs is the only convention resort among the moderates, and so has always had more amenities than the other moderates).
Buzz, author of an unofficial Coronado Springs website, has also predicted that the Coronado Springs lobby will shift to the new building. My guess is that the new building will likely gain a bus stop as well.
Demolition work has already started—this shot is from my visit in early March.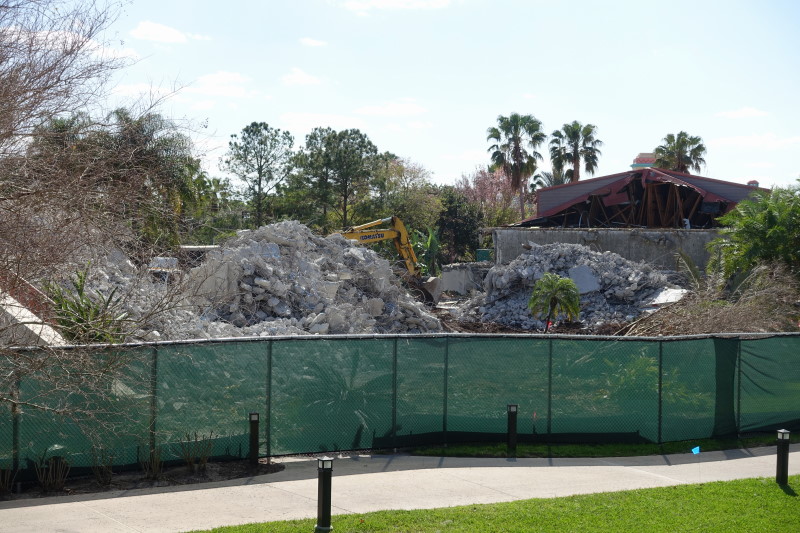 Between demolition and construction noise, my previously-recommended best buildings at Coronado Springs, 9a and 8b, are probably no longer the best choices. 8a will be the best choice until the construction noise settles down.
The new rooms and amenities in a compact footprint will make Coronado Springs more attractive to the convention market. I expect the "regular" new rooms to be priced with at least the 40-50% premium over standard view Coronado Springs rooms that 9B business class rooms used to show.
Also over the next year or two the rest of the Coronado Springs rooms in the Casitas, Ranchos and Cabanas areas will see a refurb, which began in January. Refurbed rooms in the current buildings will have a simpler, cleaner look, and have the two sinks common at the other moderates rather than the one sink found in the current CSR rooms. Concept photos for this refurb are here.
This room refurb will happen building by building and will not be disruptive the way the new tower will be.
CARIBBEAN BEACH PATHWAY UNCLEAR
The same Disney announcement had this to say about Caribbean Beach:
"Also during this exciting time, Disney's Caribbean Beach Resort will be reimagined with new additions to the resort's current marketplace, Centertown, including new waterfront dining and retail shopping areas. This centralized location will offer the resort's guests more convenient access to services, amenities and dining."
This announcement comes on top of recent rumors, based on permits, that
The Caribbean Beach resort footprint will also see a new higher-rise tower, in the current Barbados area
That this new tower might be a new Disney Vacation property
And that a new gondola system might be built that would interconnect Epcot, Hollywood Studios, and Caribbean Beach (and for all I know, Coronado Springs, although the permit rumors have not included that last point).
Focusing for the moment on what Disney said, note its last sentence: "This centralized location will offer the resort's guests more convenient access to services, amenities and dining." (Emphasis added.)
If you know Caribbean Beach, you already know that all services here are already "centralized" except the check-in building, the Custom House.
So is that what is going on here? Dining and retail are being moved to the waterfront to create a footprint so that the spaces where they currently are can be turned over to a check in area? If so, then that would get rid of one of the major issues with Caribbean Beach right now—the distance of the check in area from every other part of Caribbean Beach.
On the other rumors I am more agnostic.
Certainly the old Barbados footprint and, if I am right, the Custom House footprint could be carved off into a new DVC property—especially if the gondola rumor is real (although speculation that the gondolas will also run to Pop and AofA suggests no necessary tie to exclusive DVC amenities).
However, much of the DVC-here speculation came from no one being able to imagine that CB would get a tower. Now that Coronado Springs is getting a tower, I think a little more skepticism is in order here.
Interestingly, the clearest evidence of DVC on part of the old Caribbean Beach footprint would be Disney not talking about it, as there are regulations that apply to premature marketing of timeshares that don't apply to straight hotel rooms. So if unexplained accommodations buildings start emerging, perhaps the less we hear the more we will know.
Regardless, expect construction and noise along the waterfront in Old Port Royale, which likely will make the rooms in the nearer part of Martinique and Trinidad North a little less comfortable to stay in, because of noise.
For more on the Caribbean Beach refurb, see this.
WILDERNESS LODGE REFURB UPDATE
The Wilderness Lodge refurb that's been going on for a while now is coming to a close. Booking the new rooms here begins in March for visits beginning July 17.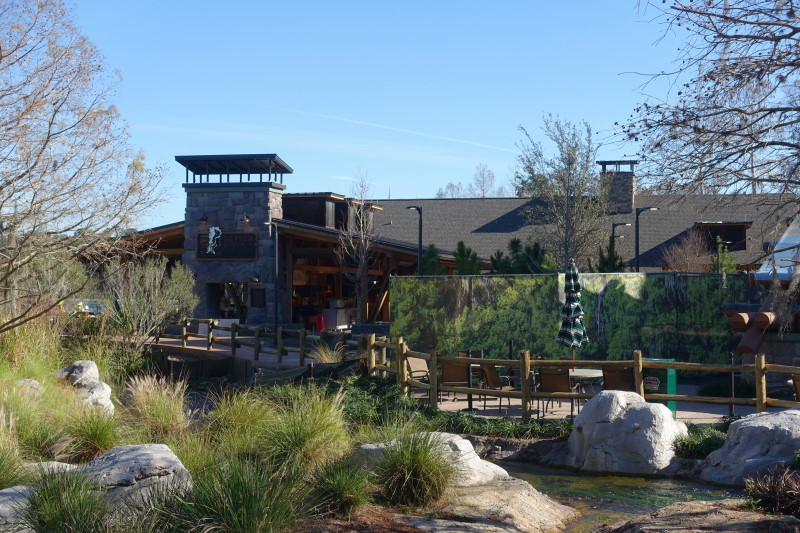 The new counter service, between the pool and beach, Geyser Point, is open—I'll check it out in my March visit
Strong progress is being made on the replacement of the second pool by the current Villas—in this shot from my late January visit, you can see its concrete form is done: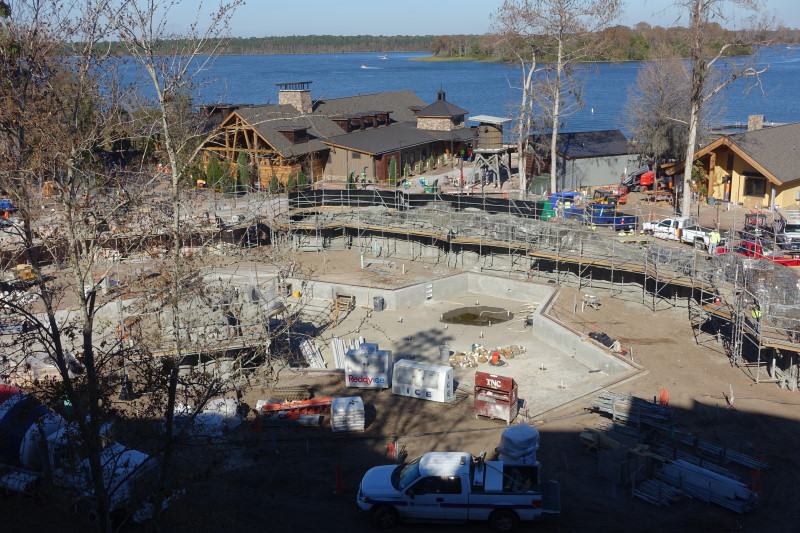 It's hard to tell how much progress is being made in the rooms that are being converted to DVC villas and studios.
Update 3/6: This Wilderness Lodge refurb should be complete by mid-July.
It looks to me—and I have no inside knowledge here, but am rather guessing based on the pace of change—that the amenities could all be done by the summer, but I have no idea when the new rooms will be available, in what order they will open, or when the construction walls in the upper reaches of the lobby will come down. For most of this, though, mid-2017 is probably a better bet than the end of 2017. 
SOME OTHER REFURB NOTES
Pop Century  kicked off is expected to kick off a room refurb in March 6.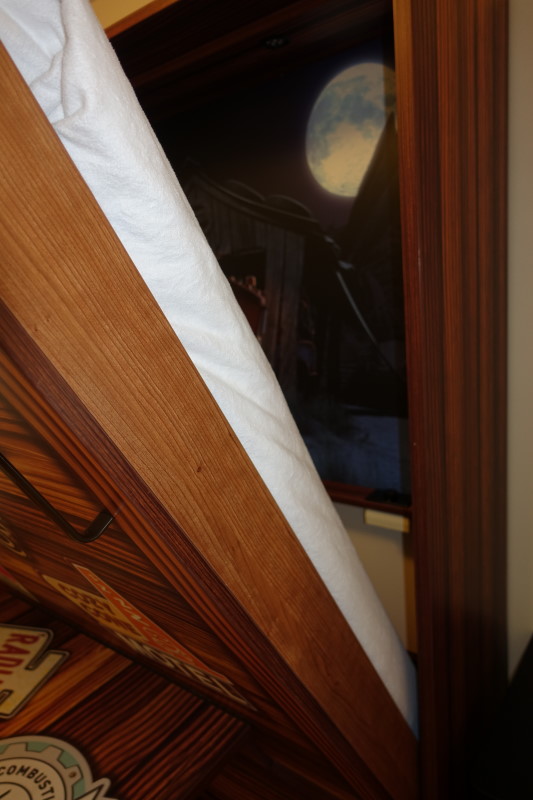 The current two full bed rooms will be replaced with rooms with one queen and one full murphy bed that is a table when not deployed, similar to the ones in the suites at Art of Animation (above).
The Yacht Club room refurb is complete on the 5th floor, and in progress on the 4th floor. It should be done by the end of the year.
The room refurb at the Dolphin is on hiatus until the summer, I was told, when refurbs will kick off in the east (closer to Epcot) side.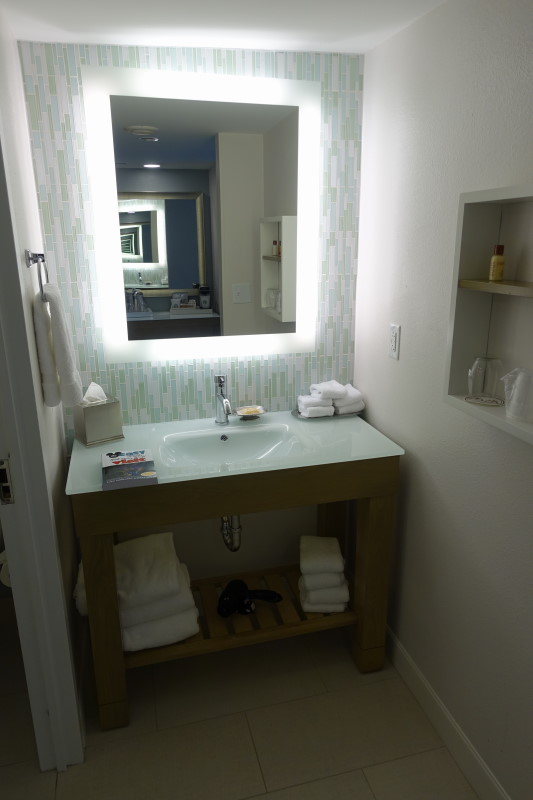 I stayed in a refurbed room here in my January visit, and will do a full report soon. The main difference is the simplified bath, above.
The Kidani Village refurb is complete.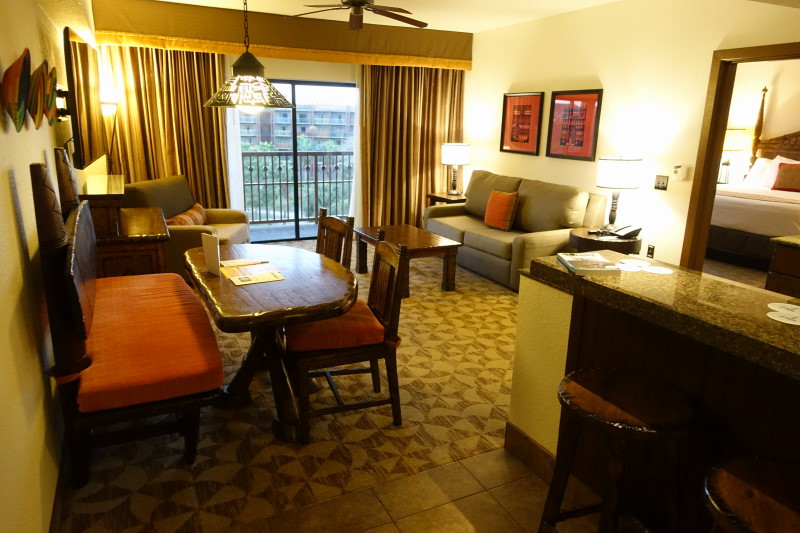 I'd stayed in a refurbed Studio in 2016, and stayed in a refurbed One Bedroom in January. A full report will come out soon, but changes are minor.


Follow yourfirstvisit.net on Facebook or Google+ or Twitter or Pinterest!!
RELATED STUFF