(For the first page of this review of Universal's Cabana Bay Beach Resort, see this.)
AMENITIES AT UNIVERSAL'S CABANA BAY BEACH RESORT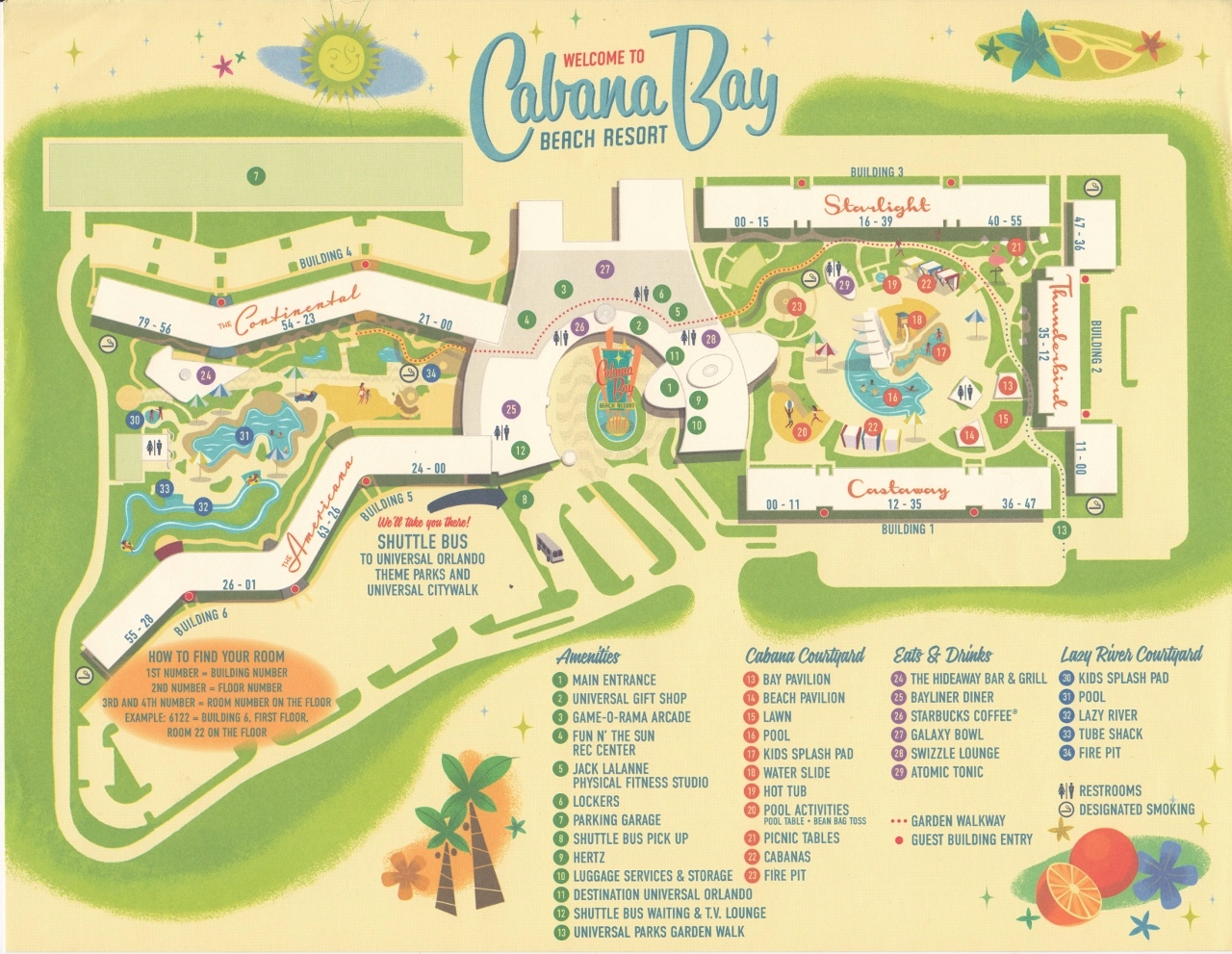 Most amenities at Cabana Bay other than the pools are in the main central area.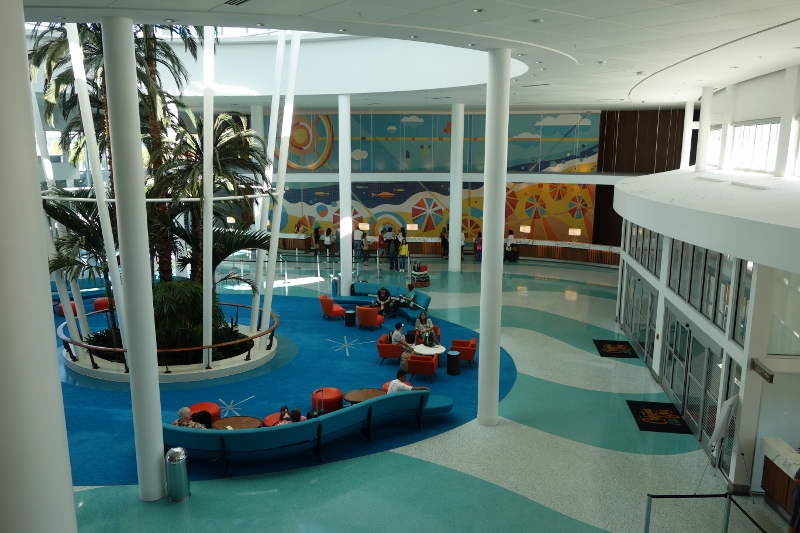 You check in at a multistory, light-filled lobby.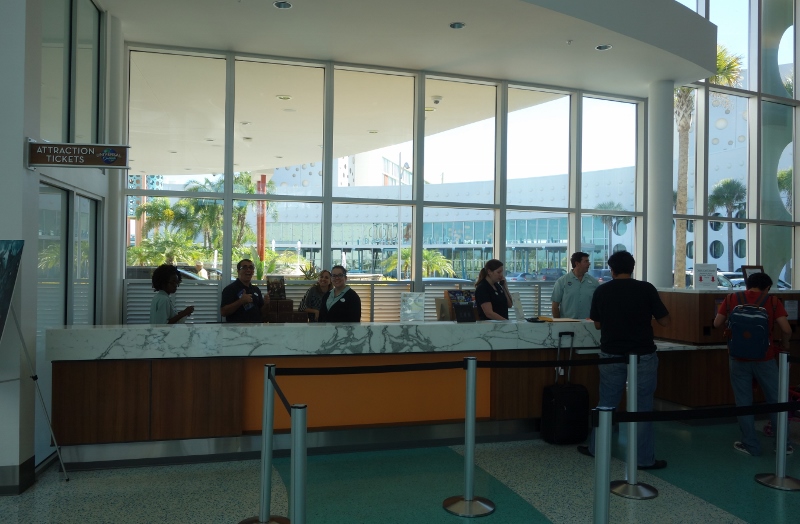 Ticket and dining help is here as well.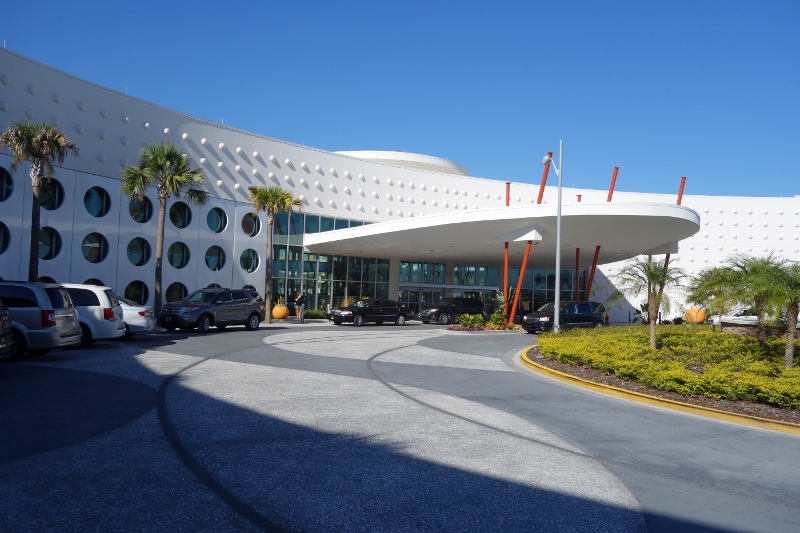 Check in parking is right outside–the last time you will park for free here.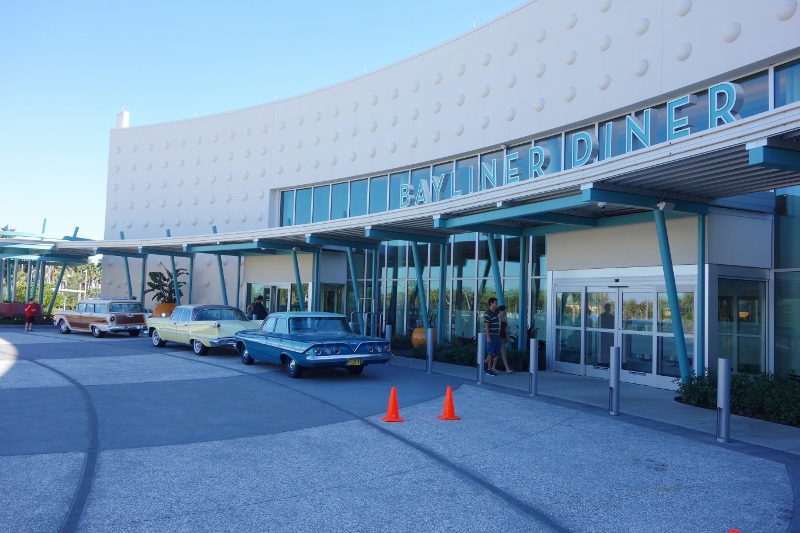 There's also a display of vintage cars in keeping with the 60s roadside hotel theme.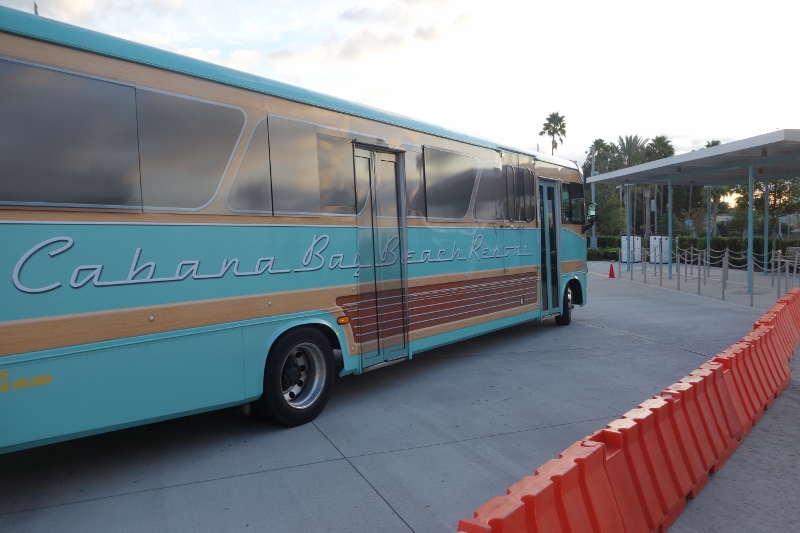 Further down this direction is the single bus stop. Bus service was frequent and quick during my visit, but you can also walk to the Universal parks.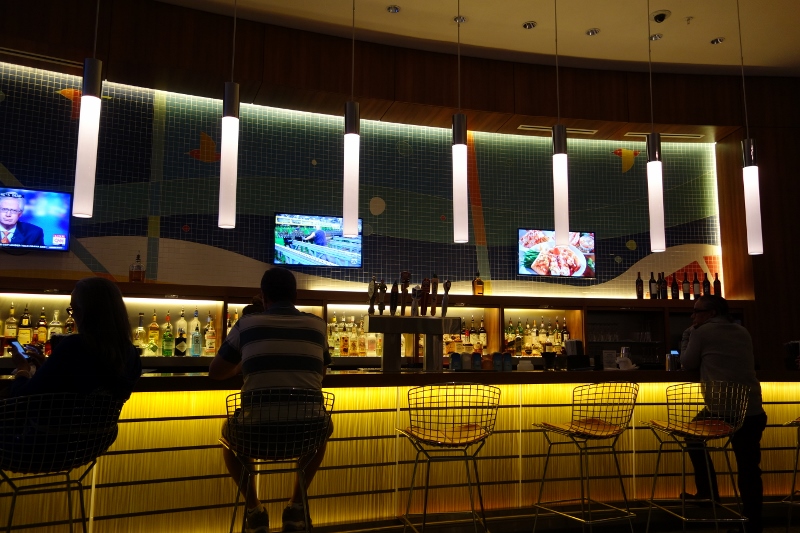 Back in the main lobby, you'll also find there a fun bar. Each of the two pools has a bar as well.
One side of the lobby opens to the Cabana Pool Courtyard and the family suites there.  The other side has the rest of the amenities here.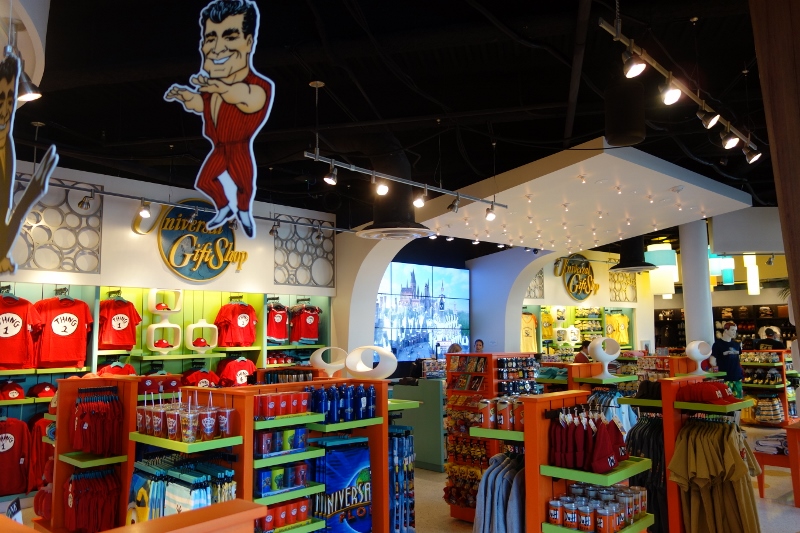 First you'll find a gift shop, adequate for souvenirs but with little other stock–sundries, food, etc.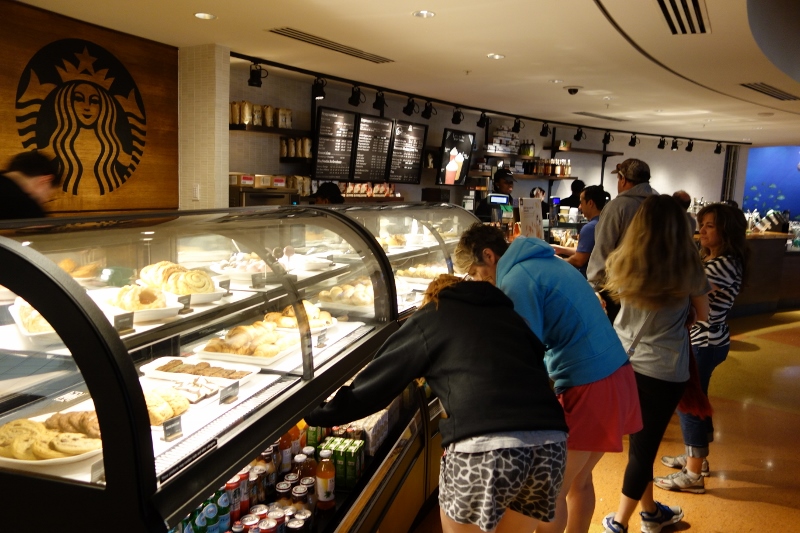 Next is a real Starbucks, popular with those heading to early entry at the parks.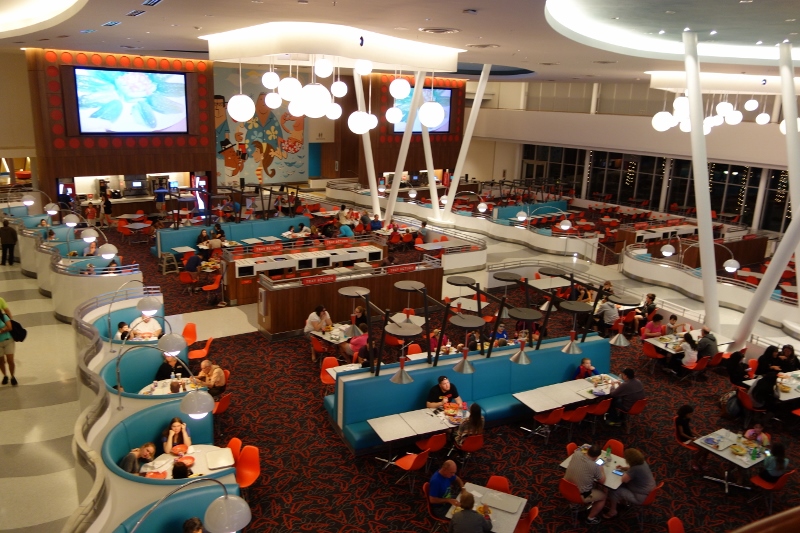 And next is the Bayliner Diner food court and dining area. The dining area is massive and not particularly delightful, and has themed but dull material playing on hard-to-see large TVs.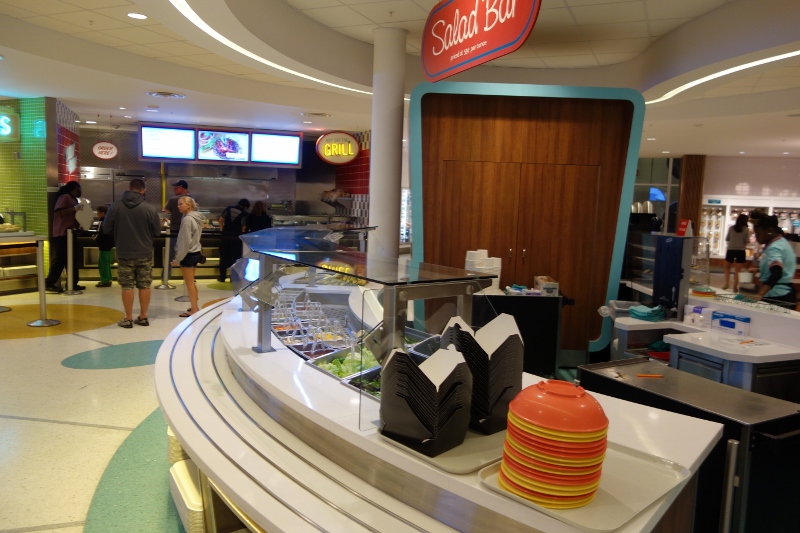 The food court itself is better than most at Disney World moderates and values, with the exception of that at Art of Animation. Among other features it has a salad bar that I like as a nice change of pace. (Many Disney hotel food courts have a "build your own" salad offering; introverts prefer a salad bar.)
Some menu shots from the various food stations in the food court (as always on this site, click them to enlarge them):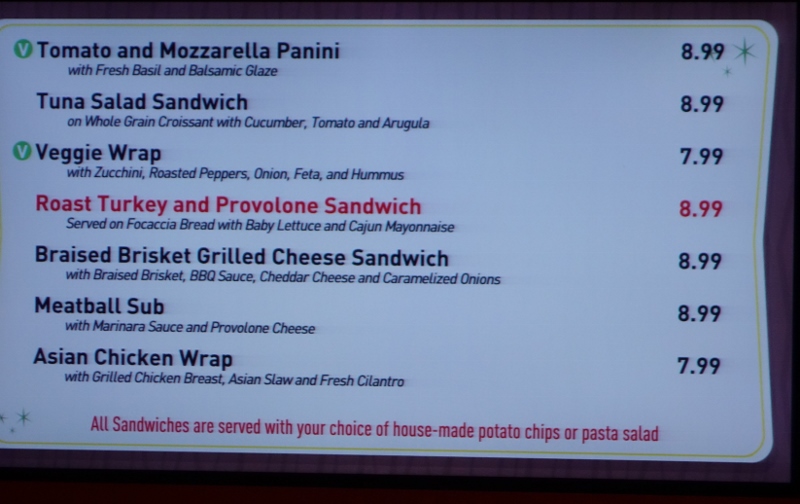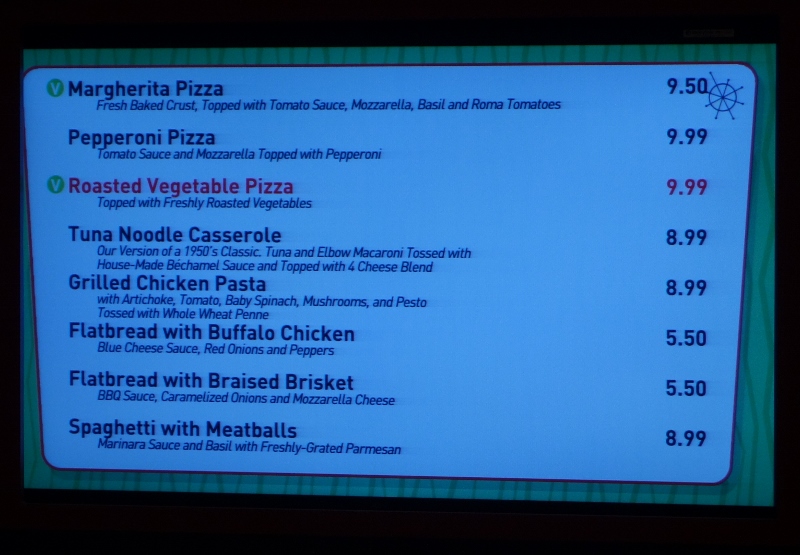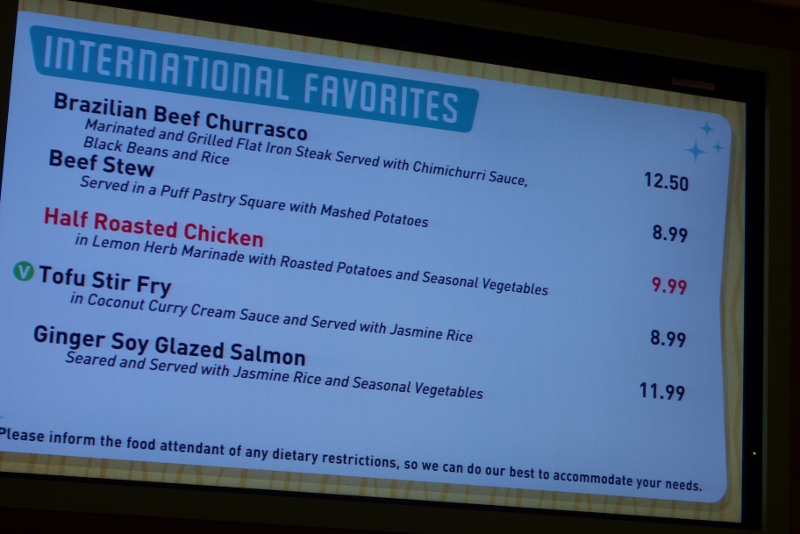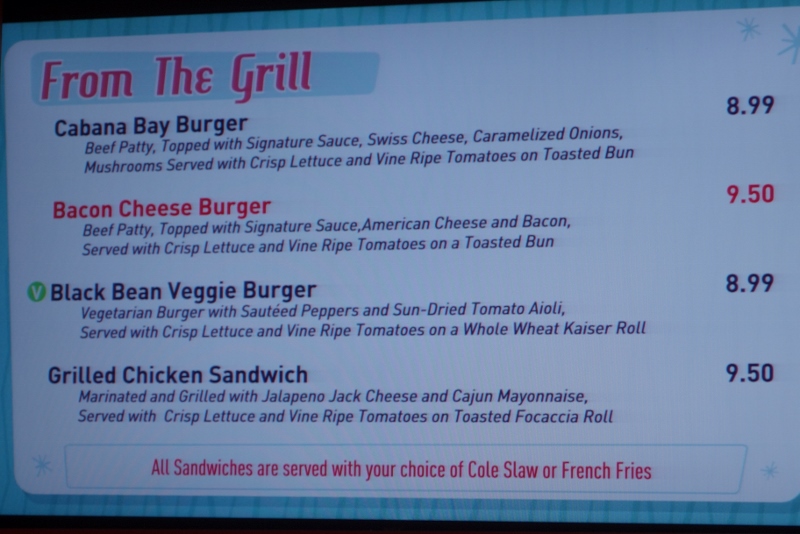 There's more amenities upstairs, including…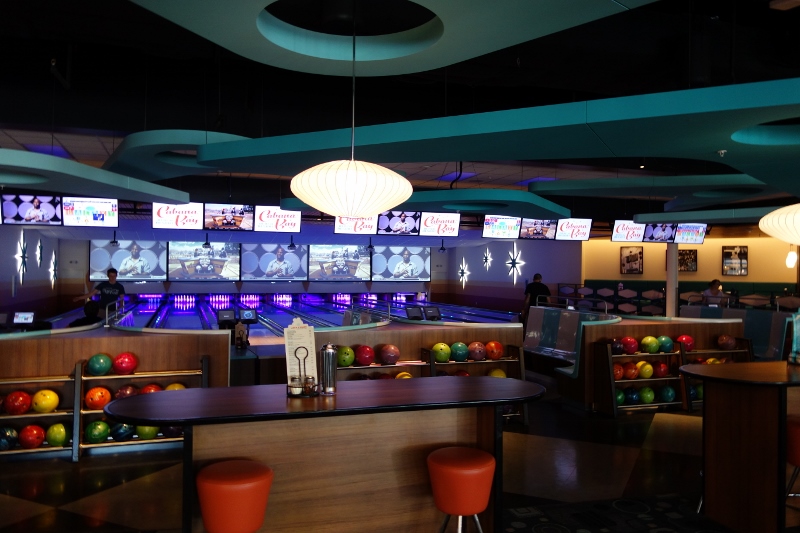 …a bowling alley with a limited-menu sit-down restaurant…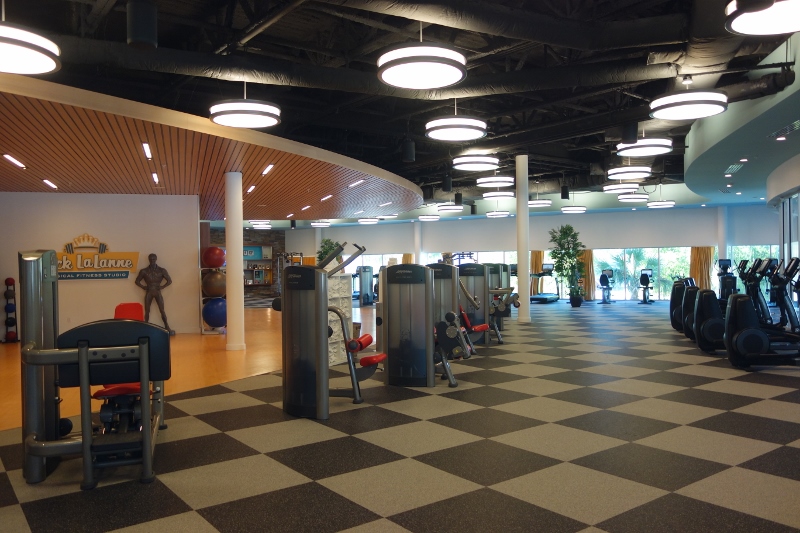 …and a huge gym–among the Disney values and moderates, only Coronado Springs has a gym.
And each courtyard has a wonderful pool complex.
THE POOLS AT UNIVERSAL'S CABANA BAY BEACH RESORT
This review continues here!!
PAGES:  Previous  |  1  |  2  |   3  |   4  |  5  |  Next
Follow yourfirstvisit.net on Facebook or Google+ or Twitter or Pinterest!!