Disney World Room Rate Deal For 2014
By Dave Shute
DISNEY WORLD PIN CODES FOR 2014 ROOM RATE DISCOUNTS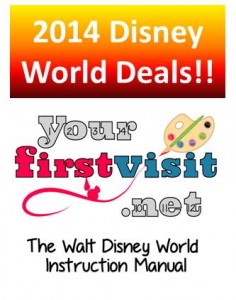 I've been getting lots of cards and letters over the last 48 hours about a wave of new Disney World pin codes for 2014 going out—especially from the "Mysterious B." (Not the same person as the "Mysterious J" of Monday's Free Dining post!)
Here's the story: pin codes with room rate discounts well into April 2014 are going out, with the following details:
For most dates from January 5 – March 2, 2014 and March 16 – April 12, 2014
Save 30% at select Disney Deluxe Villa Resorts
Save 30% at select Disney Deluxe Resorts
Save 25% at select Disney Moderate Resorts
Save 20% at select Disney Value Resorts
One of my sources has the "Book By" date as July 28.
For what a pin code is, and how to see if you have one—or even talk your way into getting one!—see the second half of this.
Now frankly, I find the dates on offer here curious.
They include the wildly busy Presidents Day week, exclude the pretty low-crowd first week of March, but then include the first day of the unbelievably busy week before Easter.
So maybe—and I'm thinking of the week before Easter in particular here–these are inclusive dates, rather than, as is common on these deals, arrival dates?
Or maybe I'm just thinking too much.
…and thanks again, "Mysterious B"!
Follow yourfirstvisit.net on Facebook!
RELATED STUFF