A Change in the Top-Ranked Value Resort
By Dave Shute
ART OF ANIMATION NOW THE TOP RANKED VALUE RESORT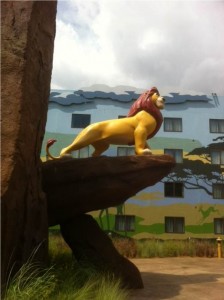 From when this site opened until yesterday, Disney's Pop Century Resort had been its #1 recommended value resort for first time family visitors.
Not anymore.
Having stayed in its standard 4 person Little Mermaid rooms last week, I've moved Disney's Art of Animation Resort to the top of the list. 
ART OF ANIMATION IS TOPS IN KID APPEAL, NEAR THE TOP IN CONVENIENCE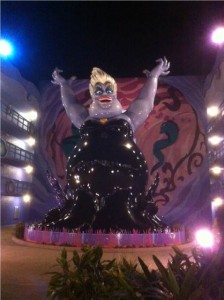 Resorts are ranked on this site for first time visitors based first on their kid appeal, and then on their convenience.
Art of Animation is–by far–the most kid appealing of the value resorts. This kid appeal comes from several factors:
Its theming is based on four wonderful–and wonderfully popular–movies: The Lion King, Finding Nemo, The Little Mermaid, and Cars
The theming is not just about larger than life images, like at the other value resorts; rather, entire ranges of the resort are themed to resemble the physical settings of these movies
The theming is also deeply present in the rooms themselves
Before the Little Mermaid section, which contains all of Art of Animation's 4 person rooms opened, there was some concern it might be too "girly" for boys.  As noted in more detail here, I can confirm it is just fine for boys!
These rooms are also a little further from the main resort resources in and near Animation Hall than anyone would like, but this is not enough of a convenience problem to shake the high ranking that comes from its kid appeal.
So there it is, a new number one!  I've changed most of the relevant pages from Pop to Art (more than a hundred them…) and as part of updating this site's budgets and such will begin doing Art of Animation in the budgets, rather than Pop Century.
For a review of Art of Animation standard rooms, see this; for its family suites, see this.
RELATED STUFF