Pop Century Refurb Update with Coffeemaker!
By Dave Shute
POP CENTURY REFURB UPDATE
As of this morning (6/5) the first building to be refurbed at Pop Century, the 90s area Building 8, had not yet re-opened. [Update: Building 8 opened later that week!]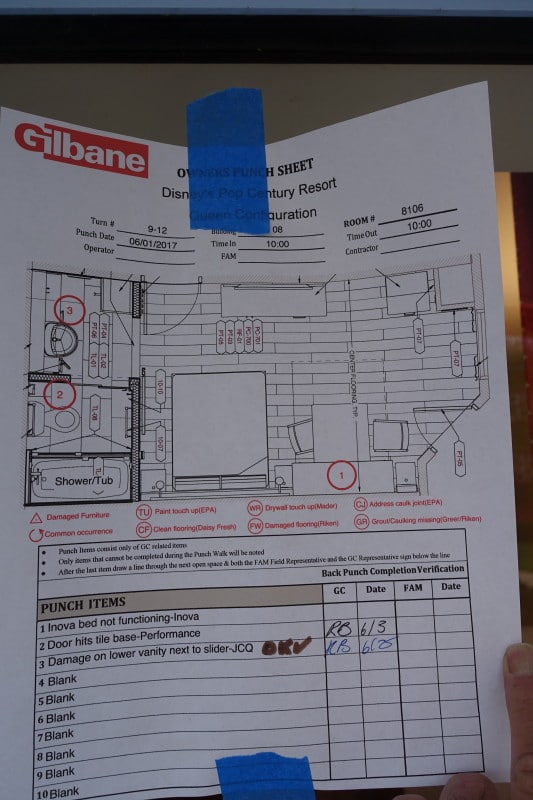 What's left seems to be largely punch-list items.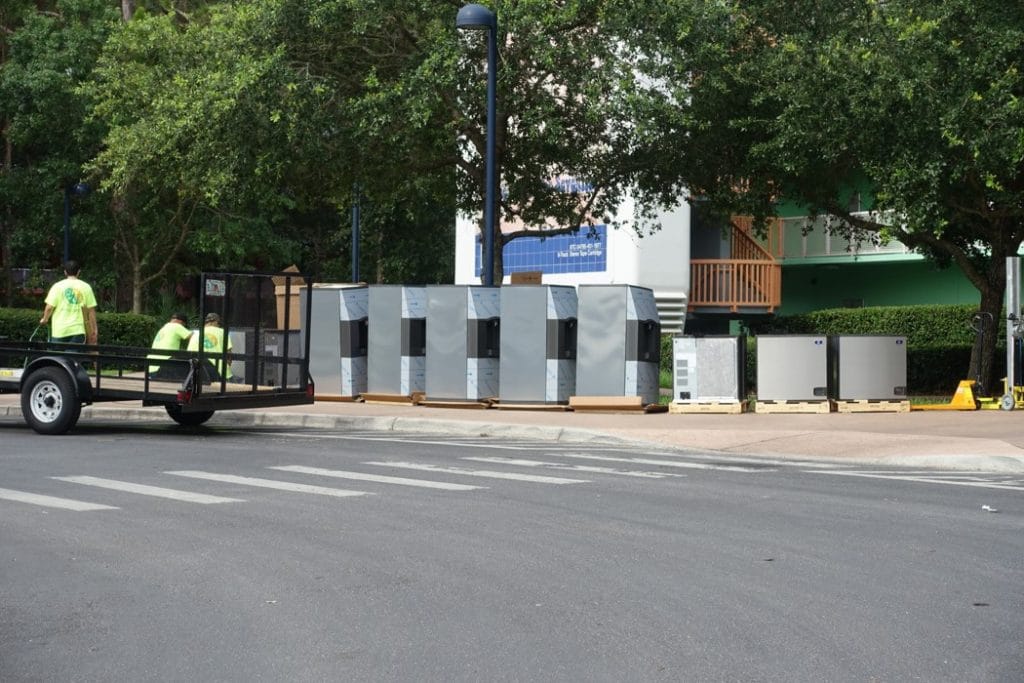 Being unloaded outside are what appear to be new ice-makers and/or Coke freestyle machines.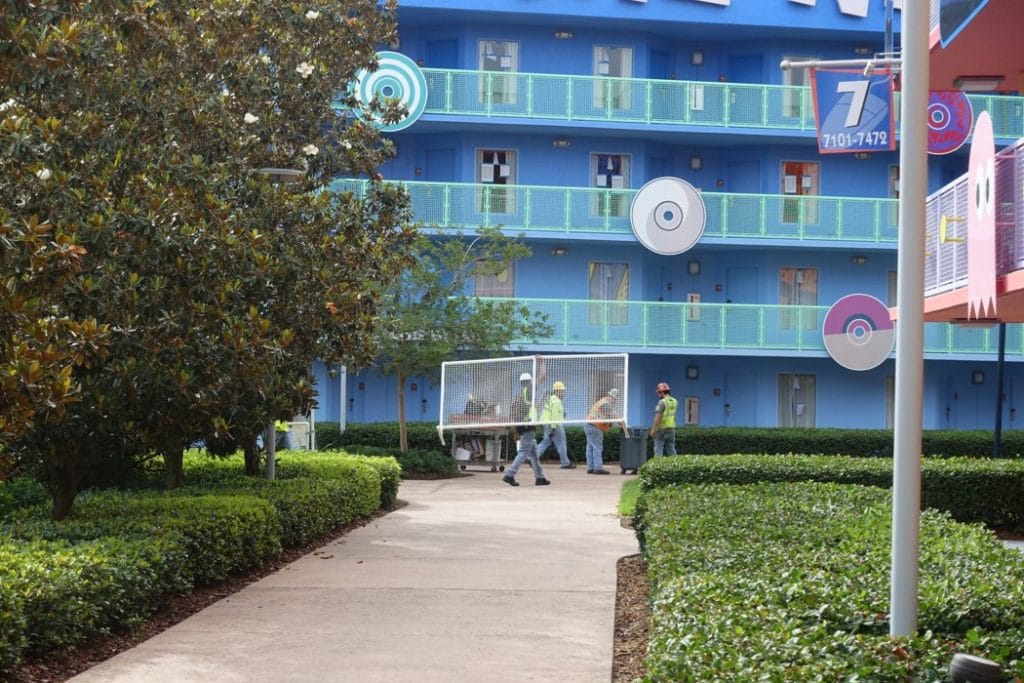 Construction fences are being moved to from 90s area Building 8 to 80s area Building 7–which has now kicked off.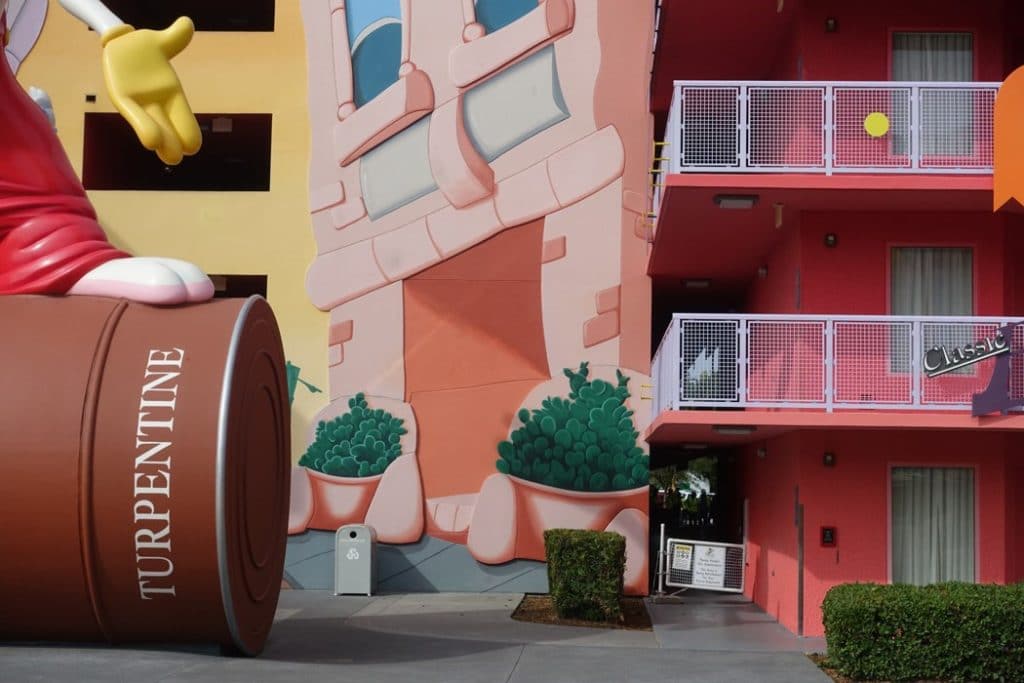 Building 7.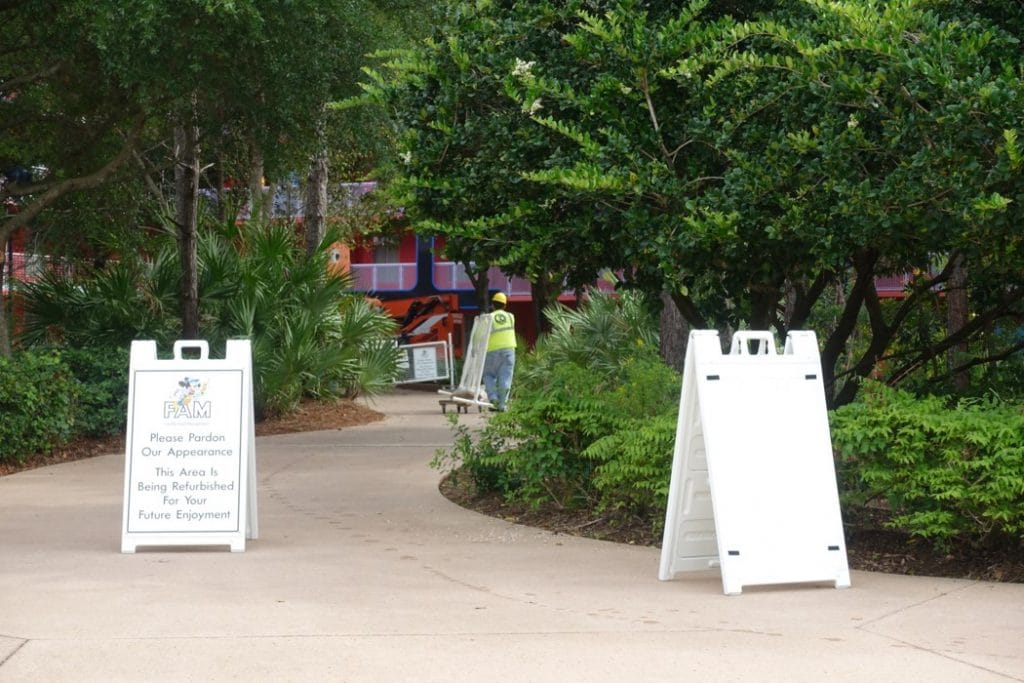 More Building 7.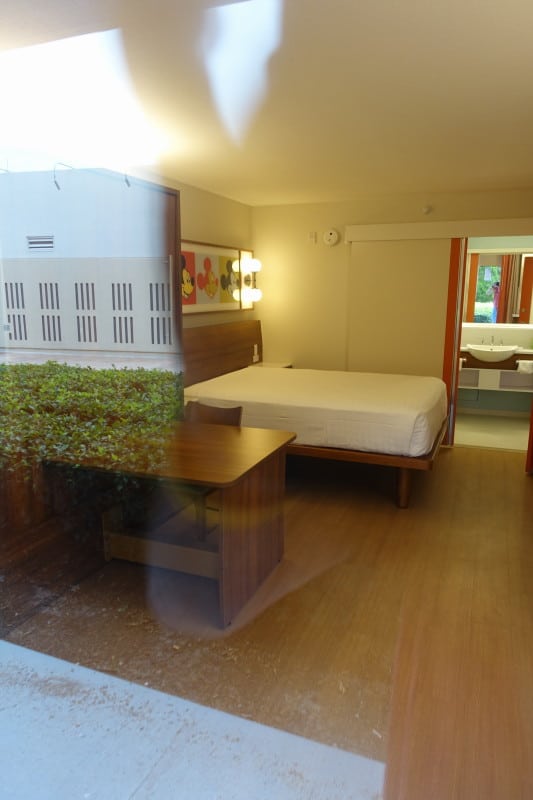 The bed side of a nearly-done room in Building 8.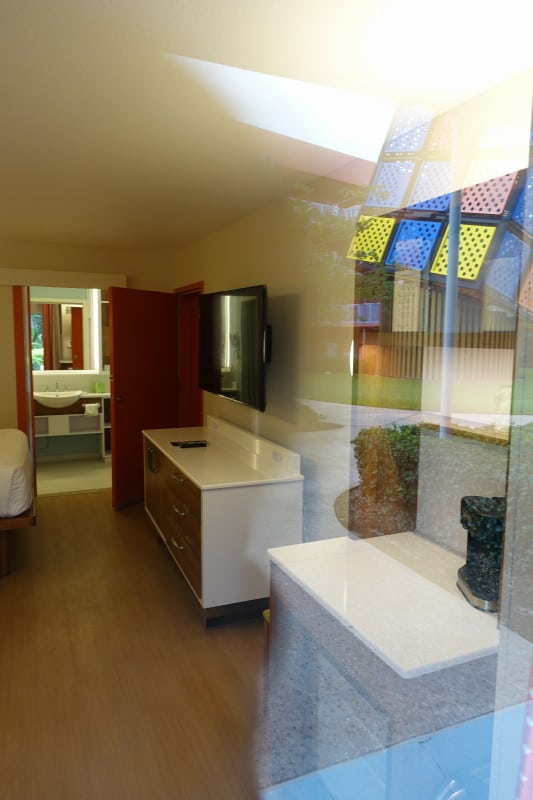 The coffee-maker side of a nearly-done room.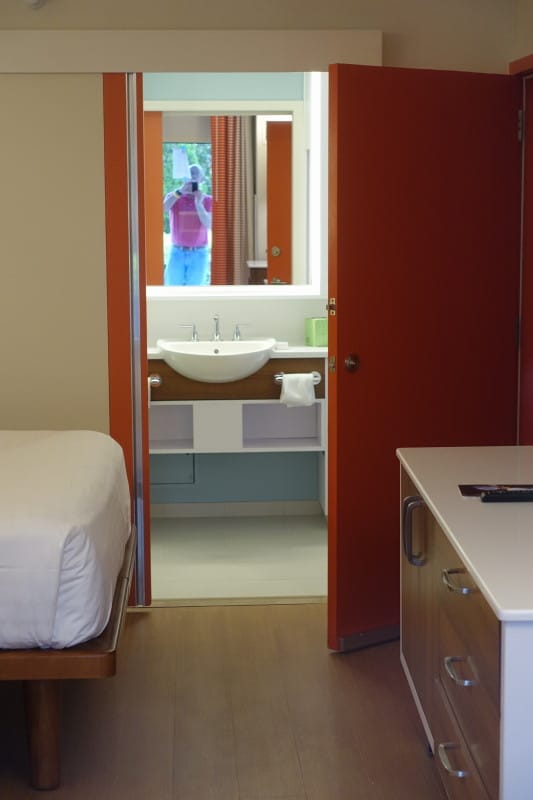 The sink area.
There's been speculation about the size of the fold-down bed here. Widely assumed to be a full, with the regular bed a queen, some have reported discussions indicating that the fold-down is a queen too.
I got one bad shot of the fold-down bed folded down: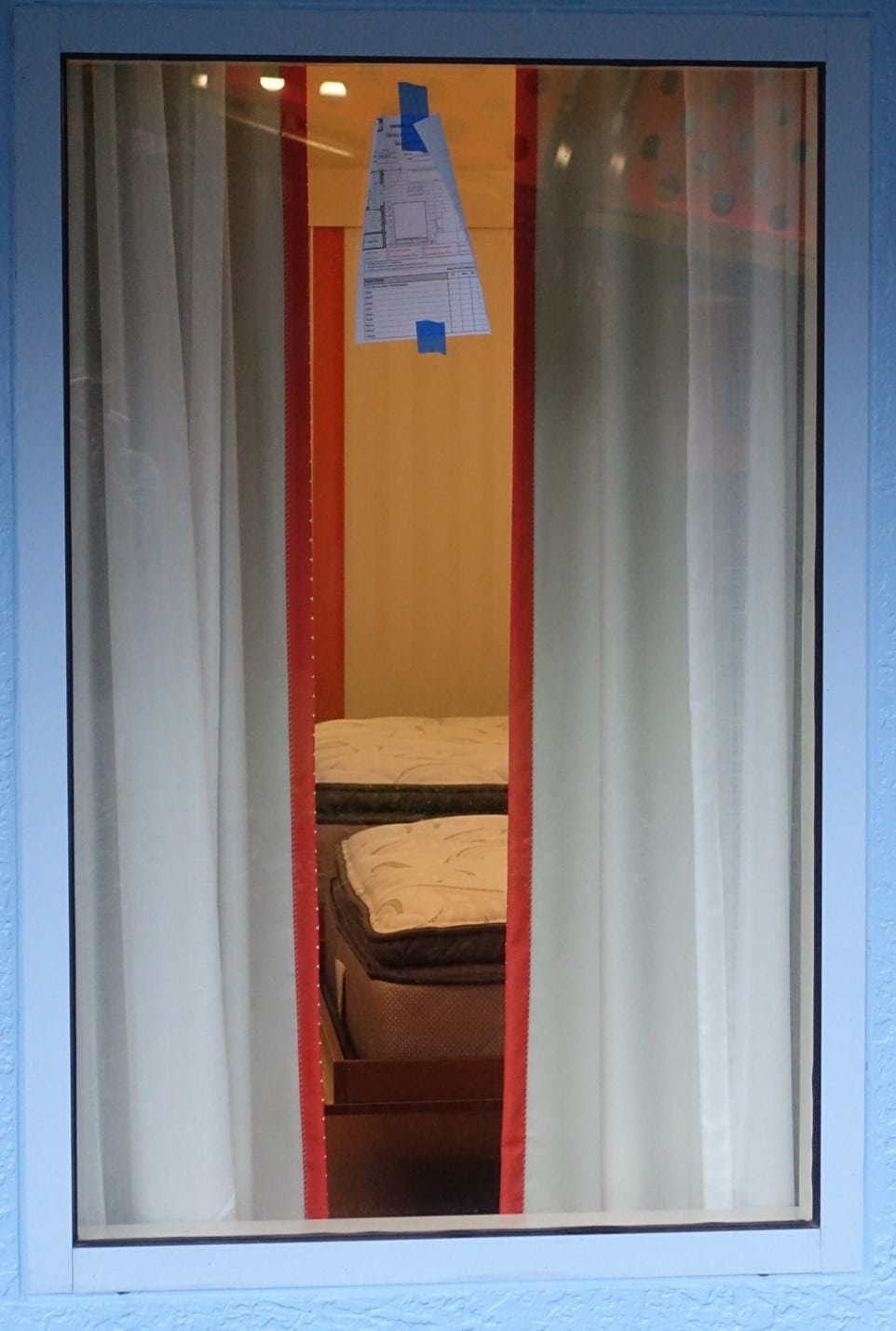 In real life the foot looked much closer to being about where the foot of the queen was. Since I think the bed system requires clearance at the head for the depth of the bed to rotate, this suggests to me that it is in fact a full.
(After these rooms opened, reports that it is a queen continue to come out. None–so far as I know–show the tape measure used to confirm this, so I'm gonna remain a bit agnostic on this for the moment.)
Rooms in the 80s area Building 9 are also being worked on. A to-do list: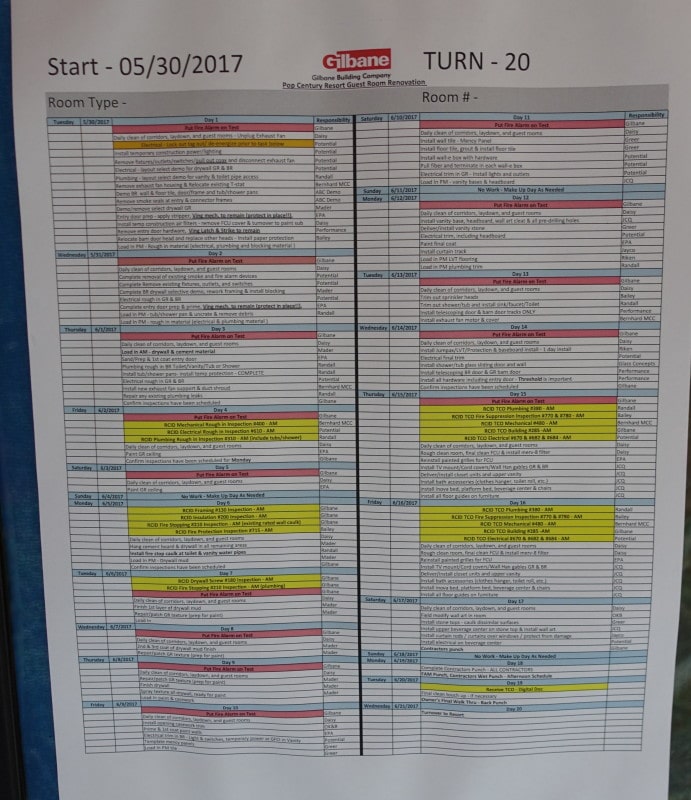 So to sum up:
Building 8 is nearly done, and the new rooms include coffeemakers!
Building 9 is completely underway
Building 7 has just kicked off
There's more on this Pop Century refurb here.


Follow yourfirstvisit.net on Facebook or Twitter or Pinterest!!
RELATED STUFF