Review: Disney's Pop Century Resort, Page 3
By Dave Shute
This is the third page of this review of Disney's Pop Century Resort.  For the first page, click here.
POP CENTURY AND THE VALUE RESORTS AT WALT DISNEY WORLD
Disney's Pop Century Resort is one of 5 value resorts at Walt Disney World:
Each of these five has four-person standard rooms, and for standard rooms, for most families Art of Animation is the best choice, followed by Pop Century.
Two value resorts also have six-person family suites–
–and for family suites, too, for most families, Art of Animation is the best choice.
Disney's Pop Century Resort officially salutes "many of the 20th-century popular culture crazes—including toys, gadgets, music, movies, fads and catch phrases."
It includes an arrival building called Classic Hall.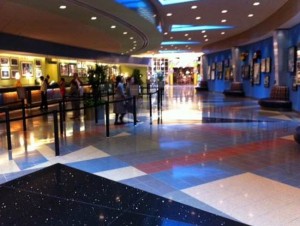 Here you check in…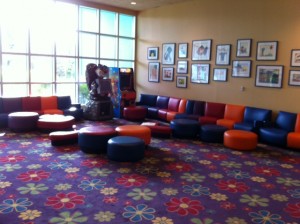 …with–as usual in the Disney resorts, a cute area to distract the kids…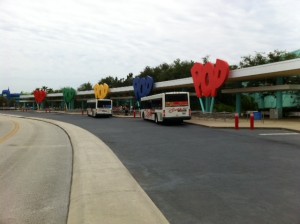 …catch the buses…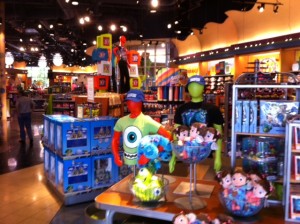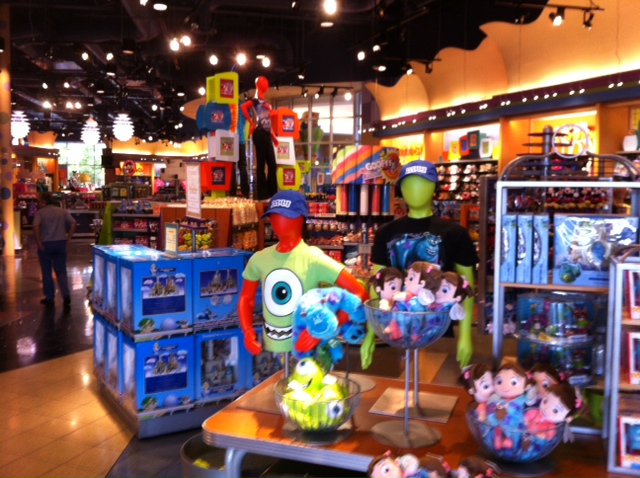 …find shopping…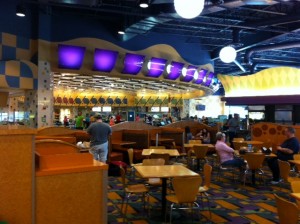 and find the food court.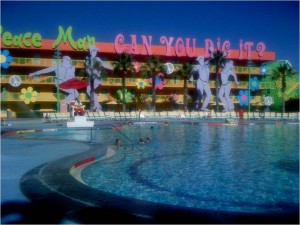 Just outside Classic Hall you'll find the main pool.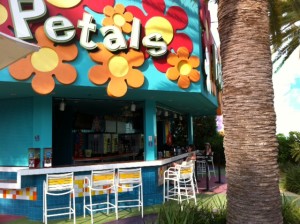 The main pool area also has a bar "Petals" and a kiddie pool–sadly, for worn out parents, at opposite ends of the pool.
Pop has 2880 rooms in ten identical four-story buildings, all with elevators.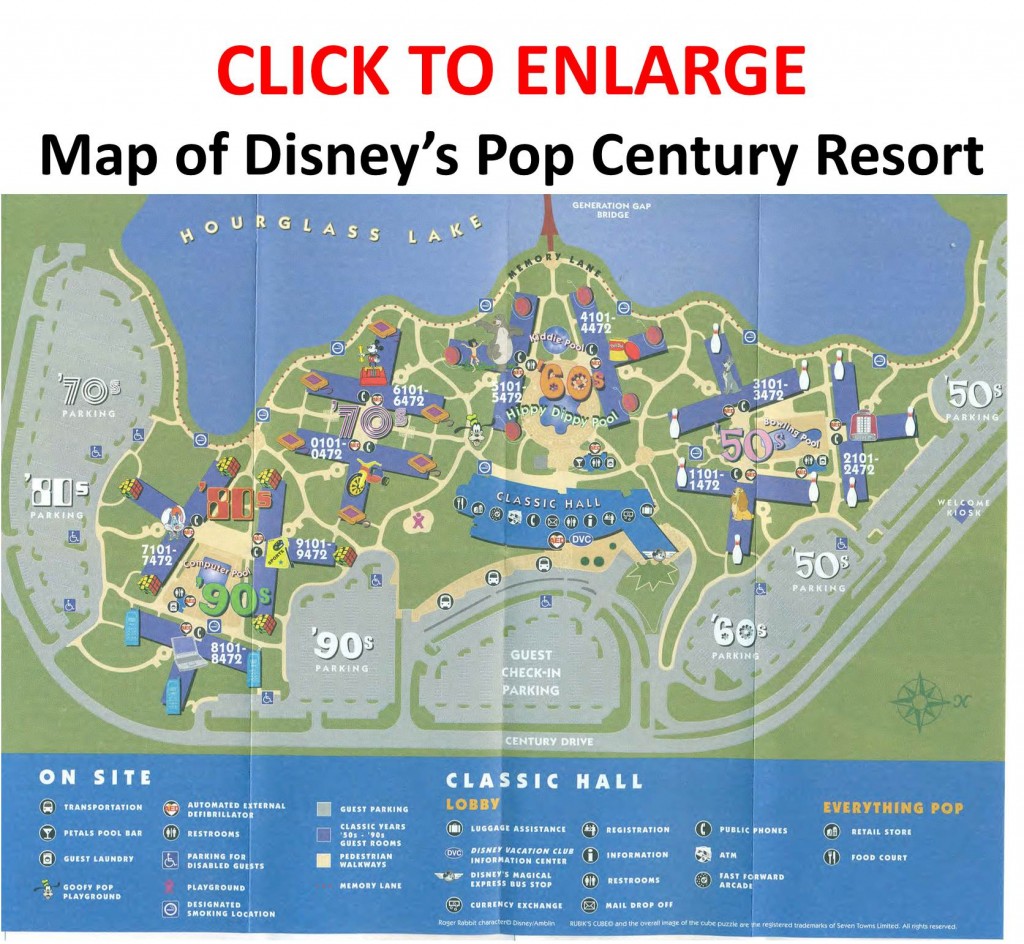 These buildings are nominally divided into five areas–1950s, '60s, '70s, '80s and '90s–representing the icons and memories of each decade.
In fact it's really four areas:
The three '50s buildings, grouped around the bowling pin pool
The two '60s buildings, grouped around the main Hippy Dippy Pool
The two '70s buildings, the only ones without a pool in their center–making them quieter–and
The two '80s and one '90s buildings grouped around the computer pool
THE AREAS AT POP CENTURY
This review continues here
PAGES:  Previous |  1 |  2  |  3 |  4  | Next


Follow yourfirstvisit.net on Facebook or Twitter or Pinterest!!
RELATED STUFF