Dining at Disney's Yacht Club Resort
By Dave Shute
(For the first page of this review of Disney's Yacht Club Resort, see this.)
DINING AT DISNEY'S YACHT CLUB RESORT
Yacht Club dining is all at the side towards the Beach Club (part of the same massive interconnected building).  You'll find here the great (but expensive) Yachtsman Steakhouse.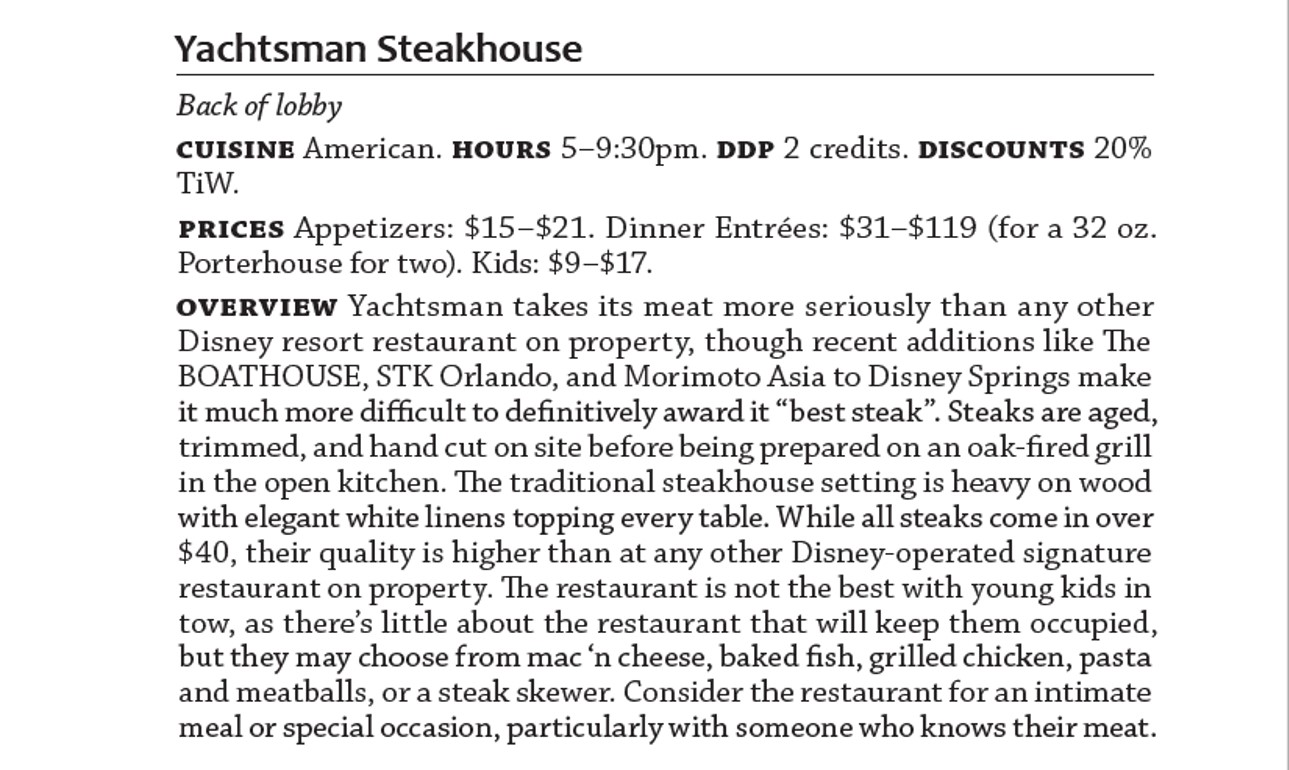 The review from The easy Guide to Your Walt Disney World Visit 2017 .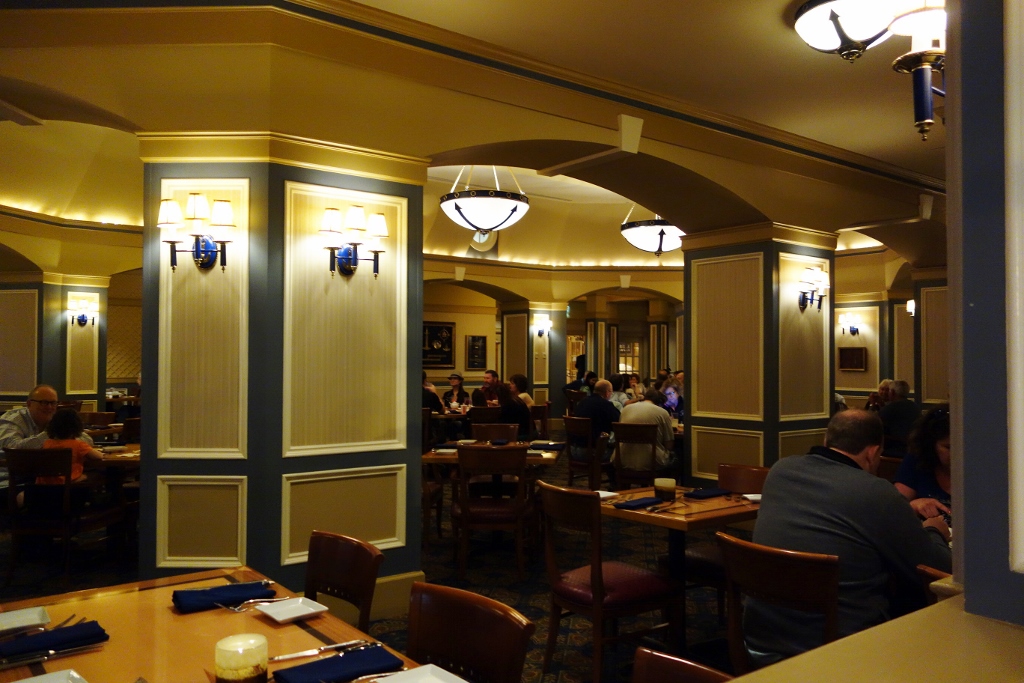 Also in this area is the simpler, less expensive, and more family- (and wallet-) friendly Captain's Grille.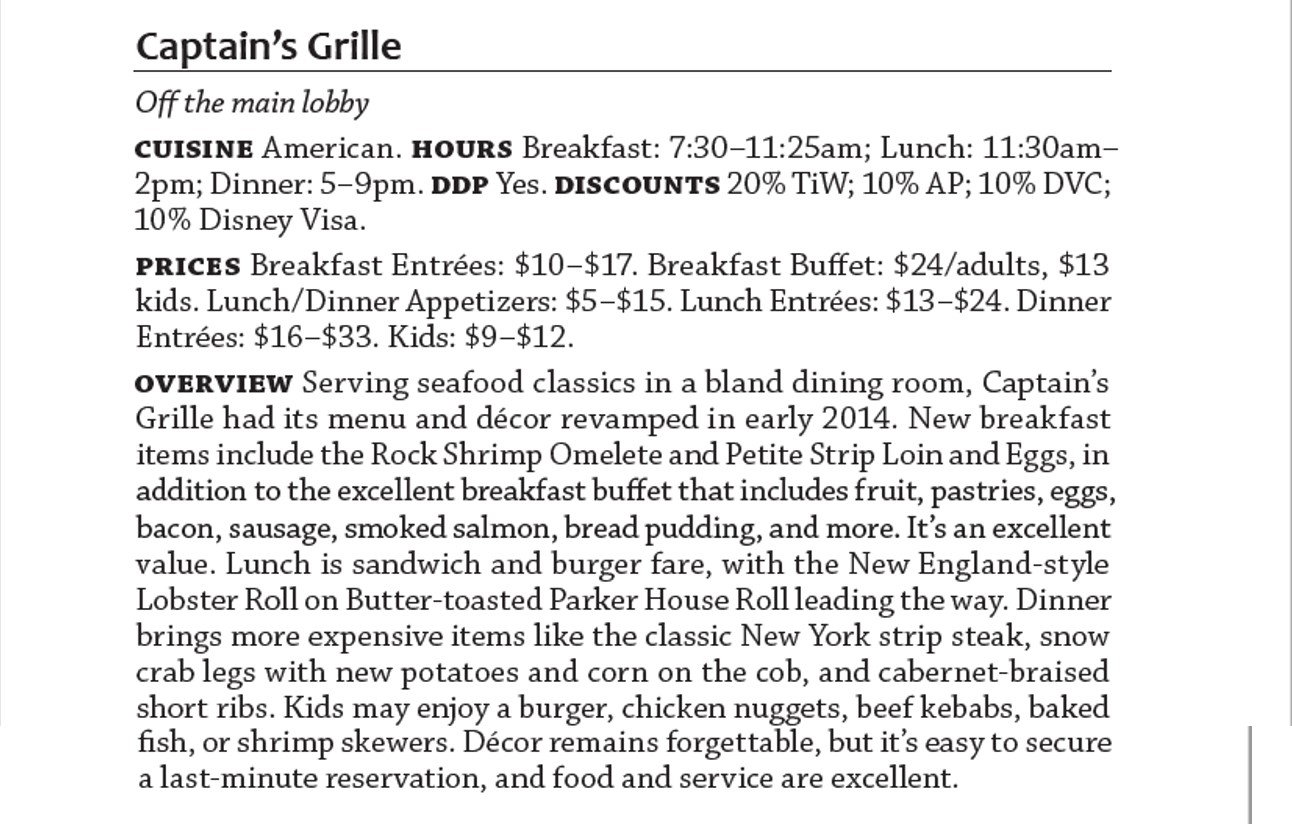 The review from The easy Guide to Your Walt Disney World Visit 2017.
The Beach Club has two more table-service options, the fun Beaches and Cream and the Cape May Cafe with a character breakfast and dinner seafood buffet..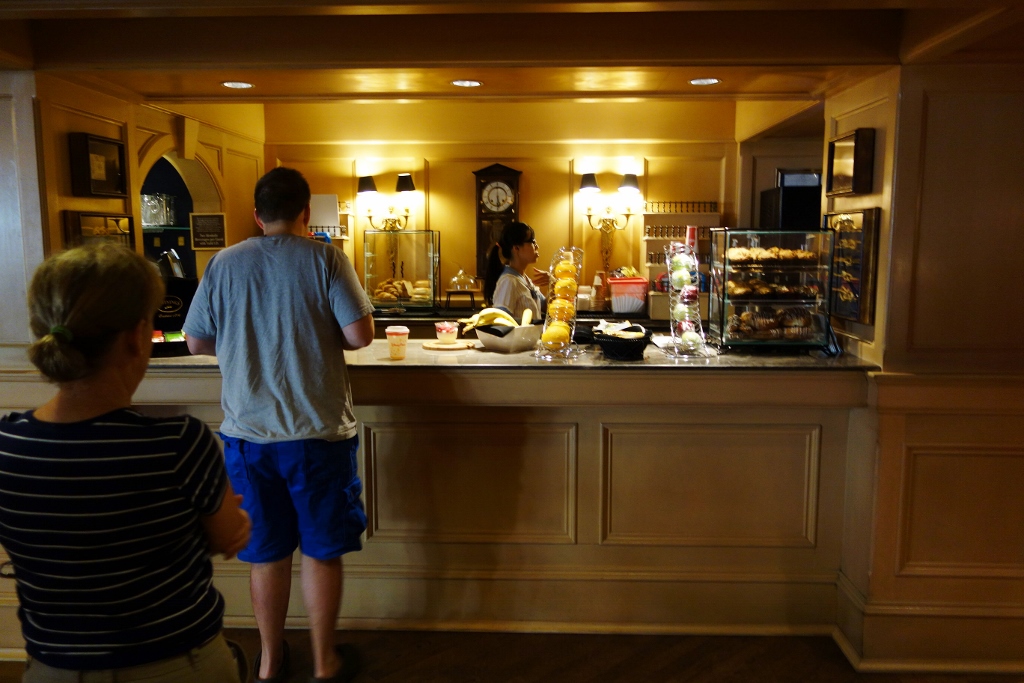 There's a couple of bars at the Yacht Club as well. One right off the lobby also serves coffee, pastries and such in the morning, convenient for conventioneers heading to or returning from the shared Yacht Club/Beach Club convention center.  This little offering is a godsend given that traditionally there's been no counter service at the Yacht Club, and hardly any counter service in the Beach Club.
However, the gift shop at the Yacht Club will be out of a refurb shortly, and the artists conception suggests some counter service will  be added as part of this: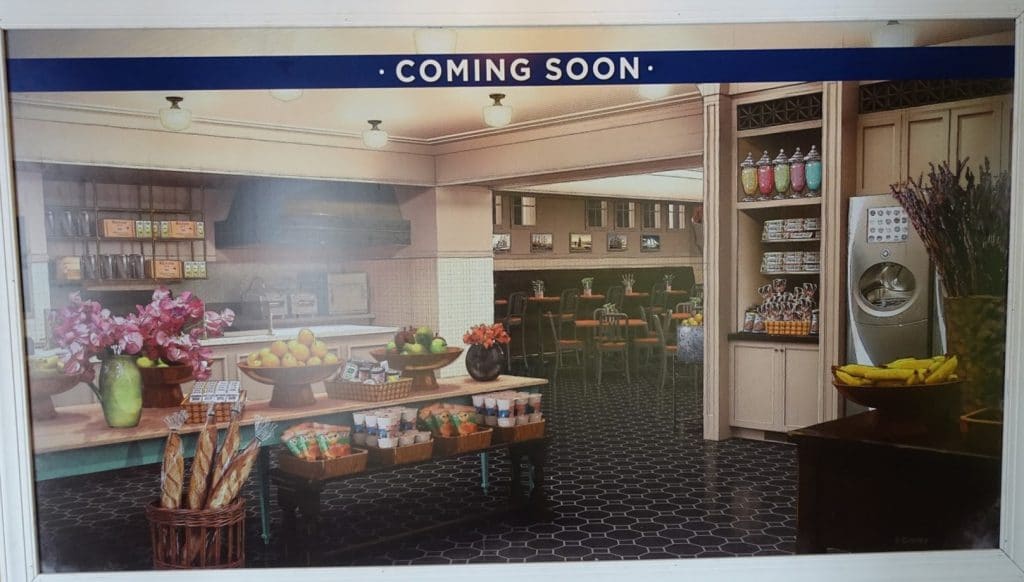 The washing-machine-looking object on the right is a soda mixer; note also the tables in the background.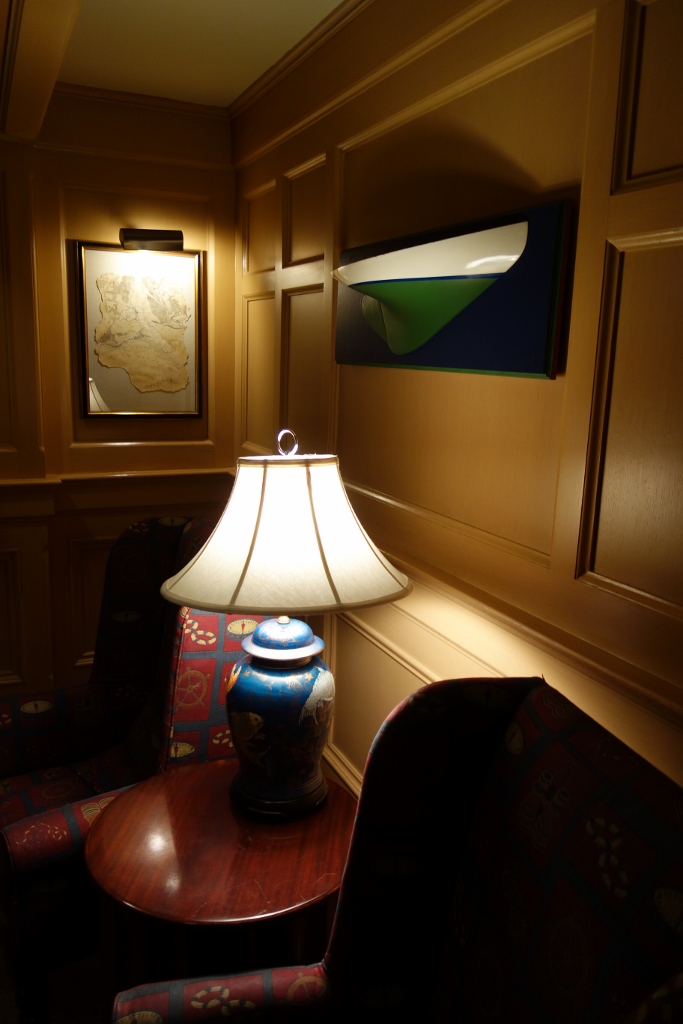 The lobby bar has some nice nautical details.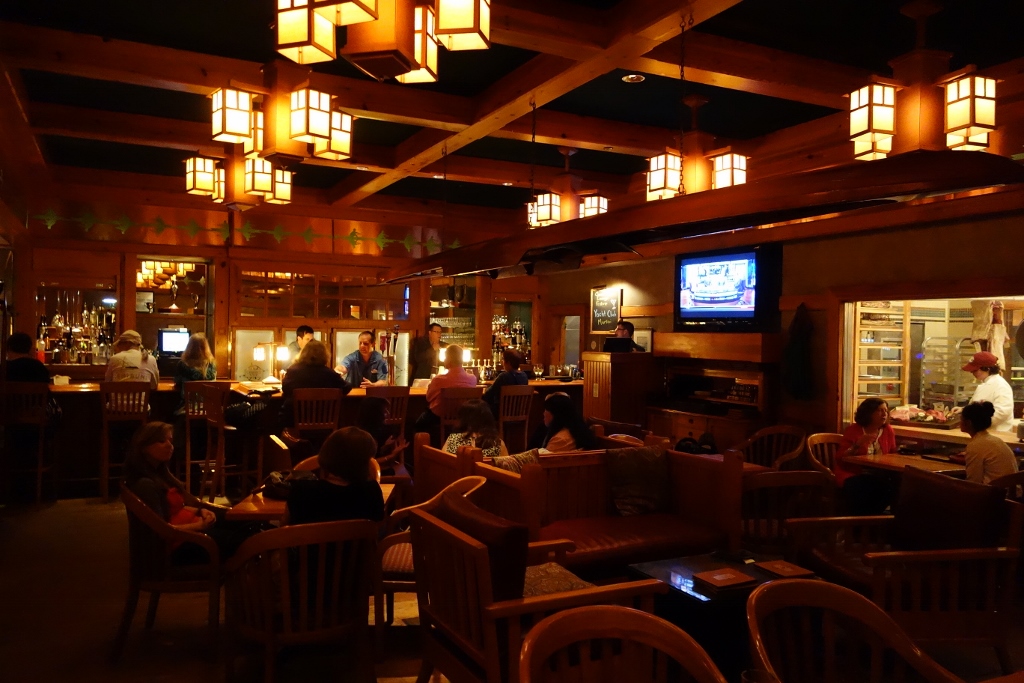 The larger bar is down the hall closer to the Yachtsman Steakhouse.
More dining and bars are available at the Beach Club, on the BoardWalk, and–a little more distant–at the Swan and Dolphin.
This review continues here.


Follow yourfirstvisit.net on Facebook or Google+ or Twitter or Pinterest!!
RELATED STUFF