The Comprehensive Guide to Epcot-Area Dining
By Dave Shute
EPCOT AREA DINING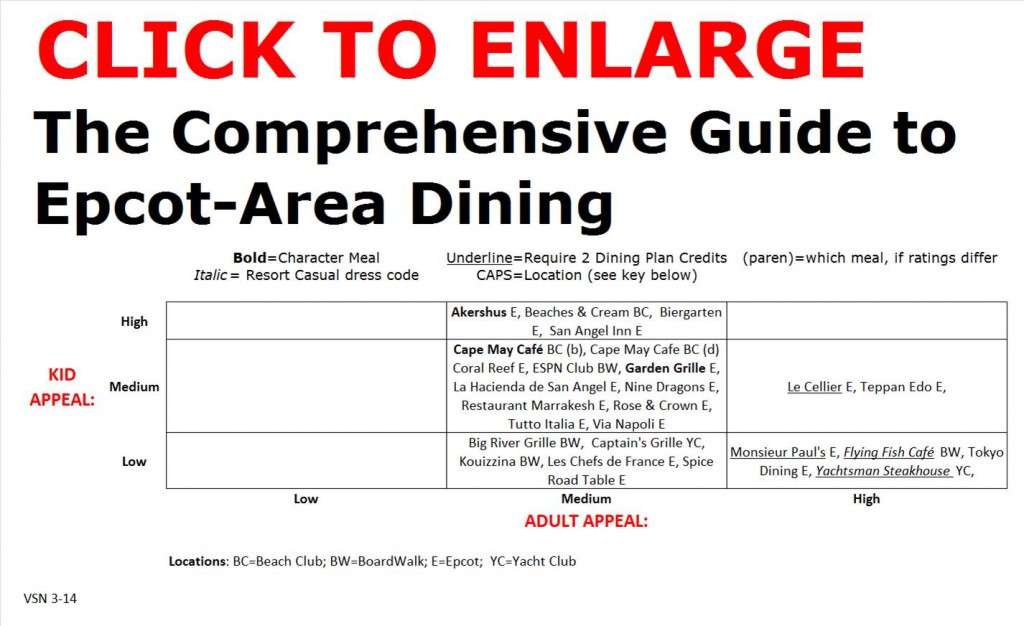 The image rates the Walt Disney World table service restaurants in the Epcot area–in the park, and in the WDW resorts nearby.
It rates them based on both appeal to kids (up and down) and appeal to adults (right to left).
This information allows you to pick your dining choices based on kid appeal, adult appeal, or both!
MORE ON WALT DISNEY WORLD DINING
Home    Donate    Sitemap    FAQ    Travel Agents