Dining at Disney's Old Key West Resort
By Dave Shute
(For the first page of this review of Disney's Old Key West Resort, see this.)
DINING AT DISNEY'S OLD KEY WEST RESORT
Dining at Disney's Old Key West Resort includes a table service option, a bar, and two snack bars.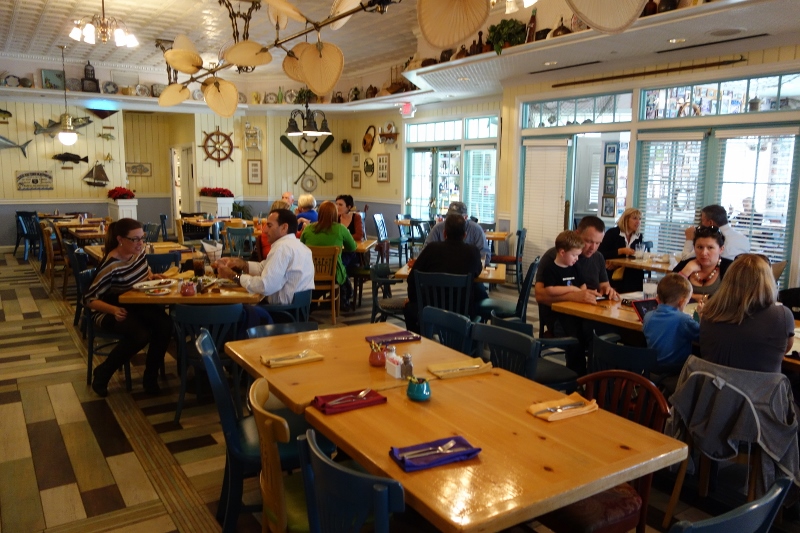 Near the Hospitality House area you'll find the table service restaurant at Disney's Old Key West Resort, Olivia's.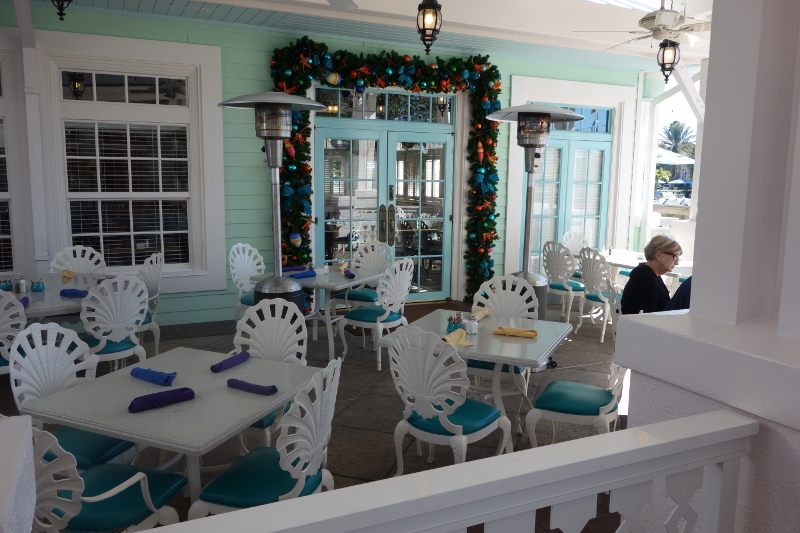 Outdoor seating is available too. The menu for Olivia's is here.
Here's the review of Olivia's from our book The easy Guide to Your Walt Disney World Visit 2020: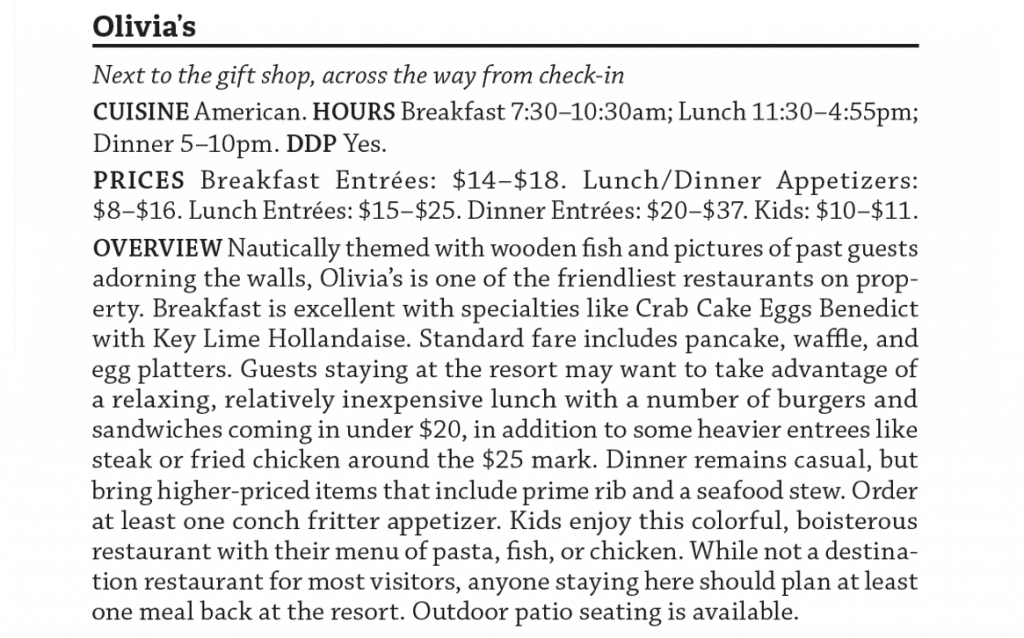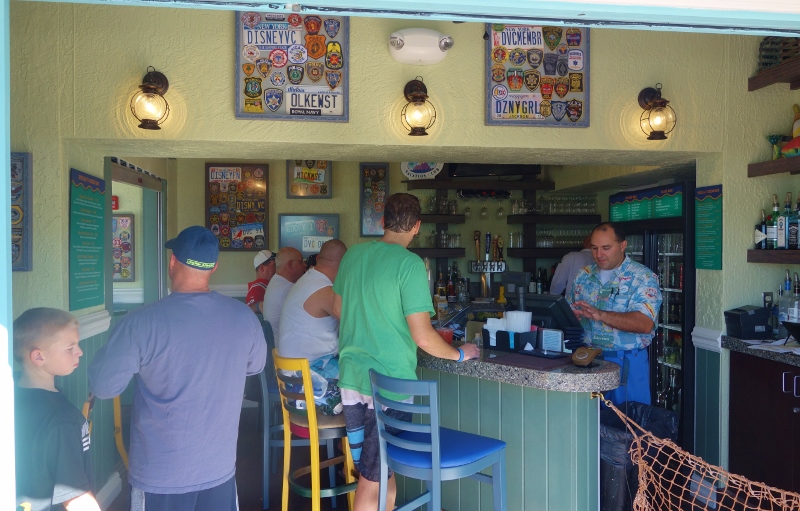 Outside near the pool you'll find a very small bar, the Gurgling Suitcase. The menu–appetizers and a few entrees– is here.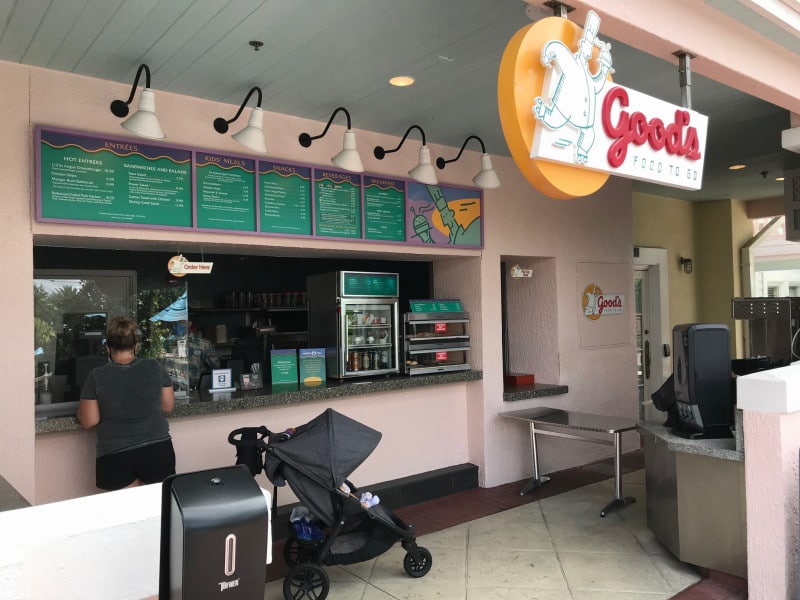 Right next to the bar is a small snack bar, one of two counter-service offerings here.
The menu for the snack bar is here.  The snack bar and bar are right next to the main Sandcastle pool, so of course serve them as well.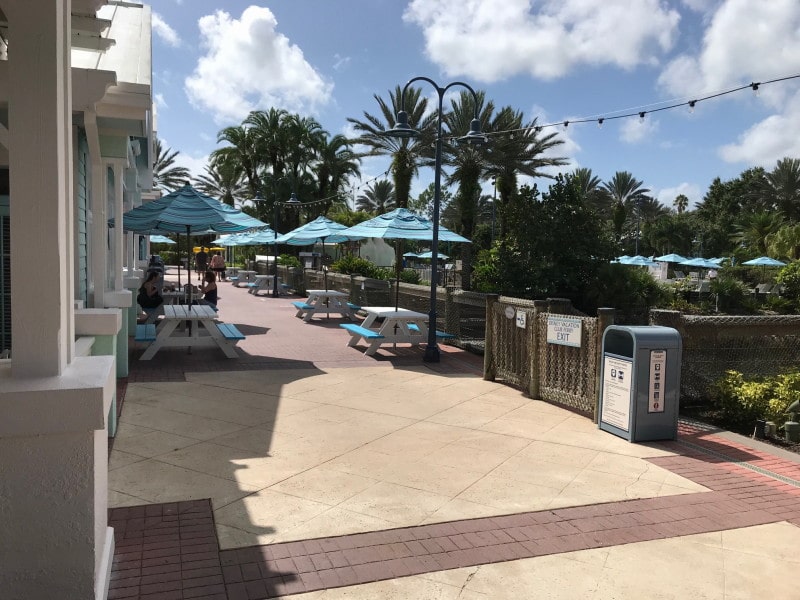 There's no indoor seating for either the bar or the snack bar–just outdoor tables.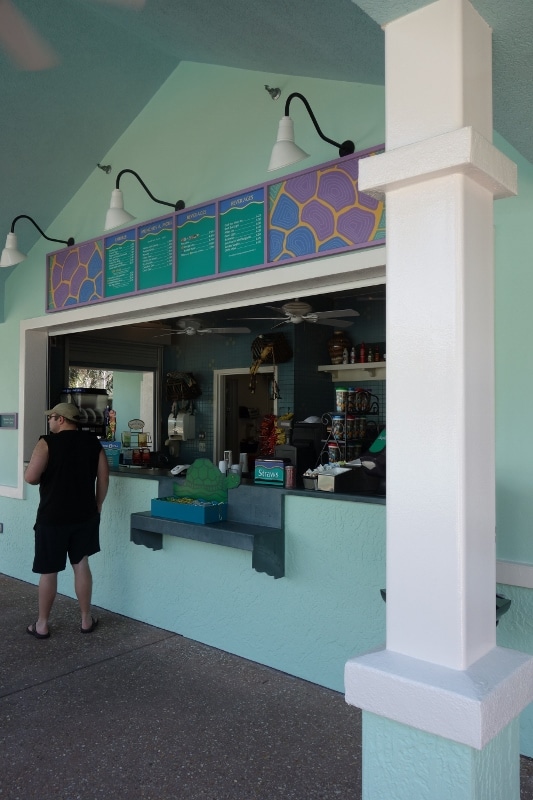 In addition, there's another snack offering at the far end of the resort in the Turtle Pond pool area.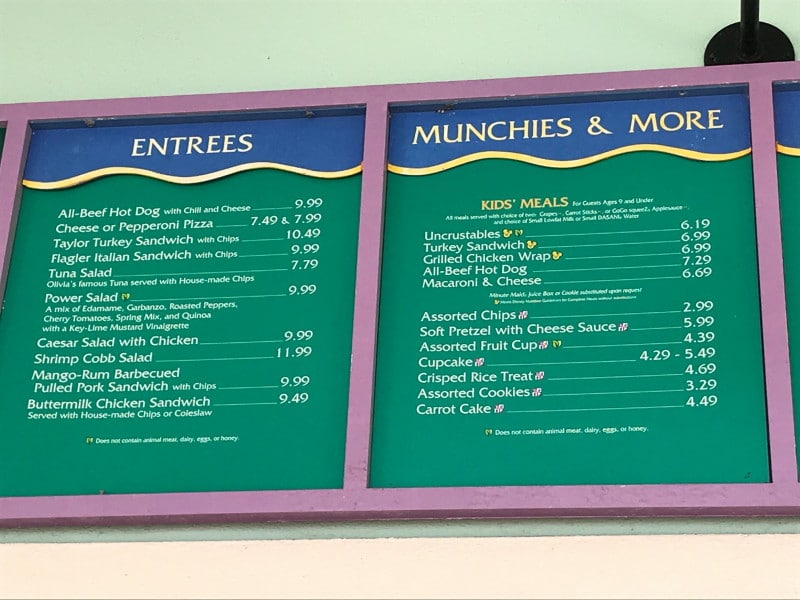 There's not a lot to the menu here (an up-to-date menu and operating hours will be on Disney's website here), but given the distance of the buildings at this end of Old Key West from the Hospitality House, it's nice to have the option.
That's it for dining at Disney's Old Key West Resort.  A limited assortment, but understandable, given all the kitchens, but a bit awkward for anyone on the dining plan…or in a studio.
This review continues here!
MATERIAL IN THIS REVIEW OF DISNEY'S OLD KEY WEST RESORT


Follow yourfirstvisit.net on Facebook or Twitter or Pinterest!!
RELATED STUFF