New Disney World "Kids Dine Free" Deal for 2020
By Dave Shute
Yesterday, while I was tied up all day at a board retreat for the day job, Disney World released several new deals for 2020.
One is a room rate deal where you can save from 10% through 25% for stays January 1, 2020 through April 25, 2020, depending on dates, resort type, and when you book. Details on this deal are here.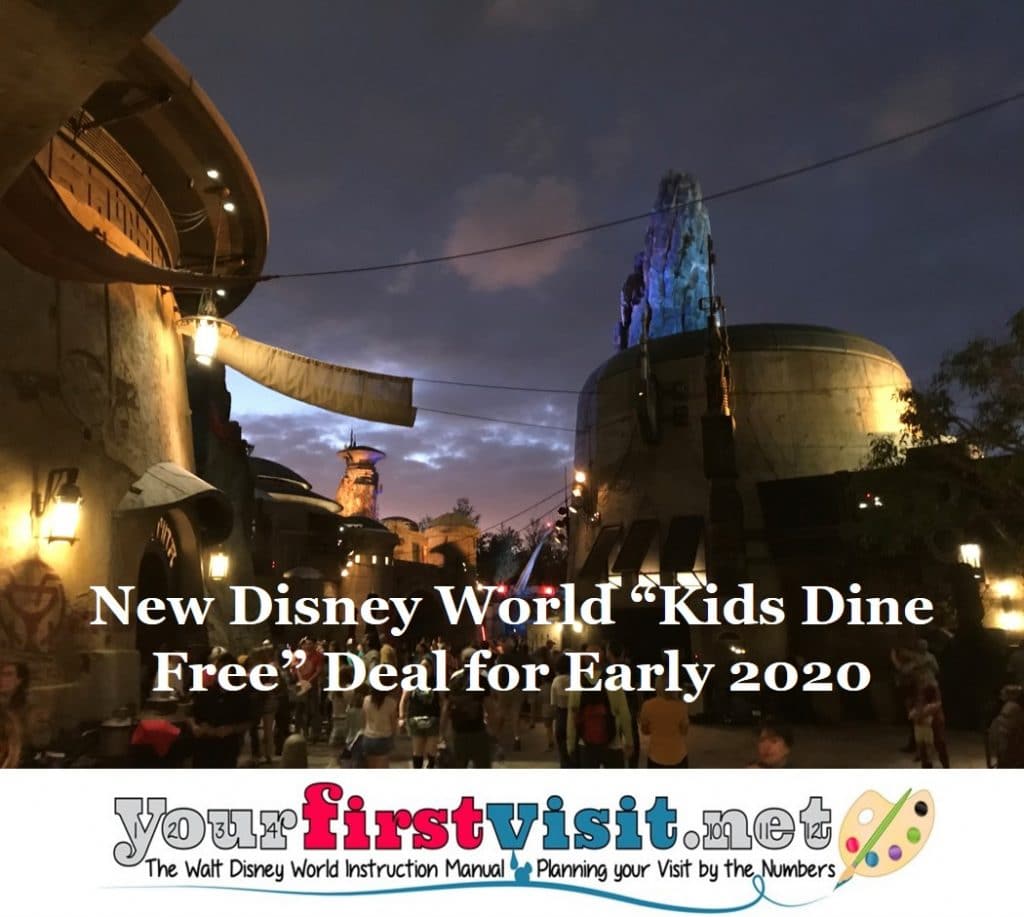 The other deal is a "kids dine free" offer with a shorter term and a tighter booking window. It covers arrival dates from January 1, 2020 through March 7, 2020, and needs to be booked by January 1, 2020.
If you were going to buy the Disney Dining Plan anyway, have multiple kids between 3 and 9, and are staying in one of the less expensive Disney World resorts, it may well be the better choice for you. Disney's page on this offer is here.
As always, the best way to sort through these is to work with a travel agent, who can test all the possibilities for you and put you into the best option among what's available.
Kelly, the long-time travel agent partner of this site, can help your sort through all this. Use the contact form below to reach out to her.
Follow yourfirstvisit.net on Facebook or Twitter or Pinterest!!
RELATED STUFF