Review: Toy Story Mania in Toy Story Land at Disney's Hollywood Studios
By Dave Shute
Toy Story Midway Mania (the opening name, commonly now shortened to "Toy Story Mania") opened at Disney's Hollywood Studios in May 2008, and had its capacity expanded by 50% in May 2016.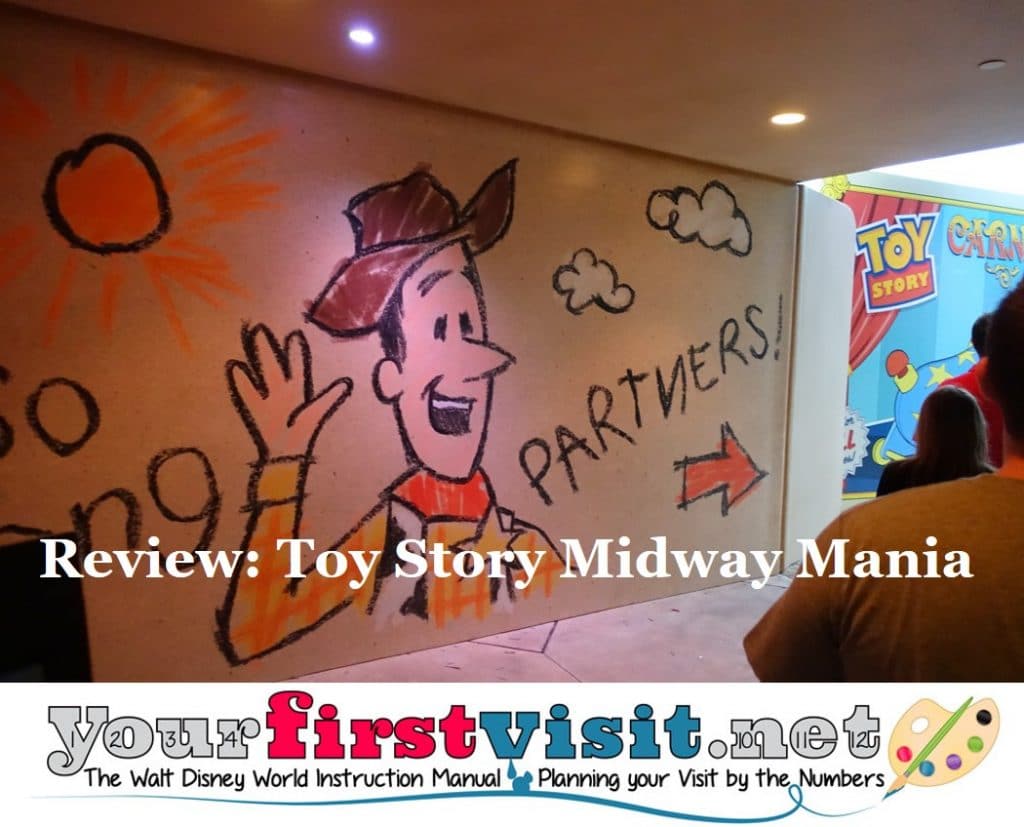 The premise of Toy Story Mania is that it is a carnival game that Toy Story's Andy got for his birthday.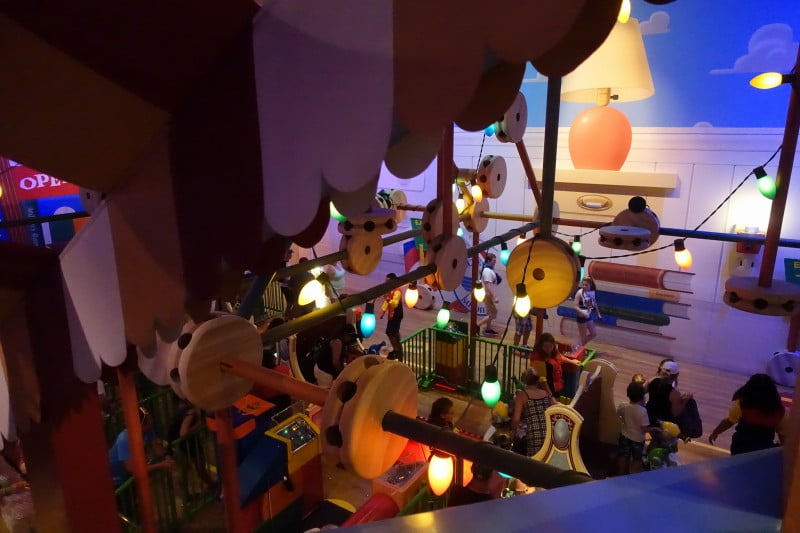 Riders are shrunk down and board ride vehicles in a depiction of Andy's bedroom scaled to the shrunken riders, and then they play Andy's game.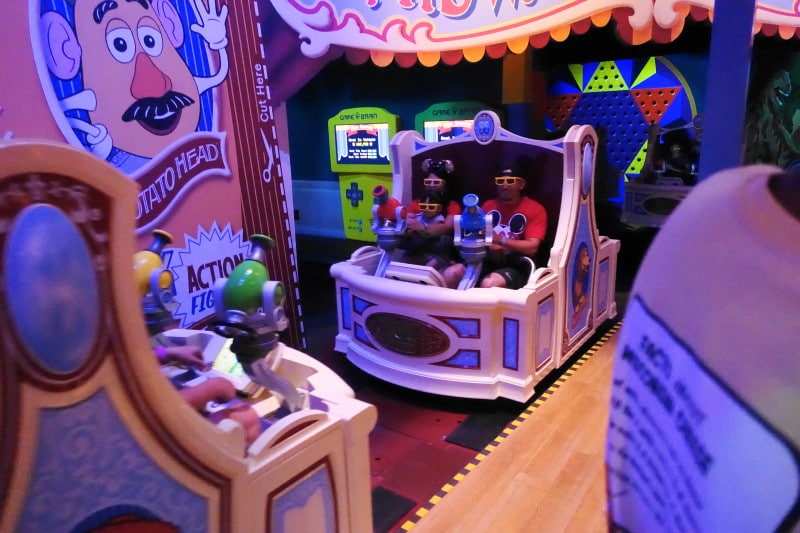 After boarding the ride vehicles (each holds two people in each of two rows, although you can also have a lap-rider), you play five carnival-style tossing games…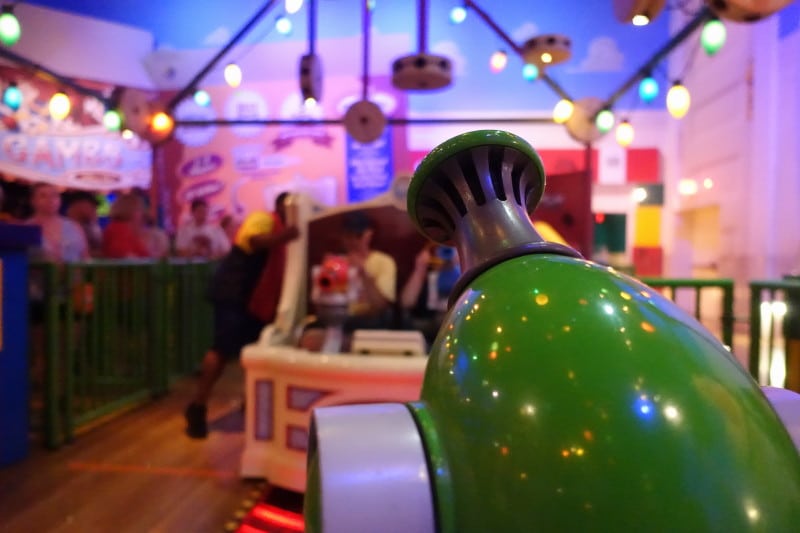 …using a simple pull-shooter to aim the various things you throw, darts, baseballs, rings, etc…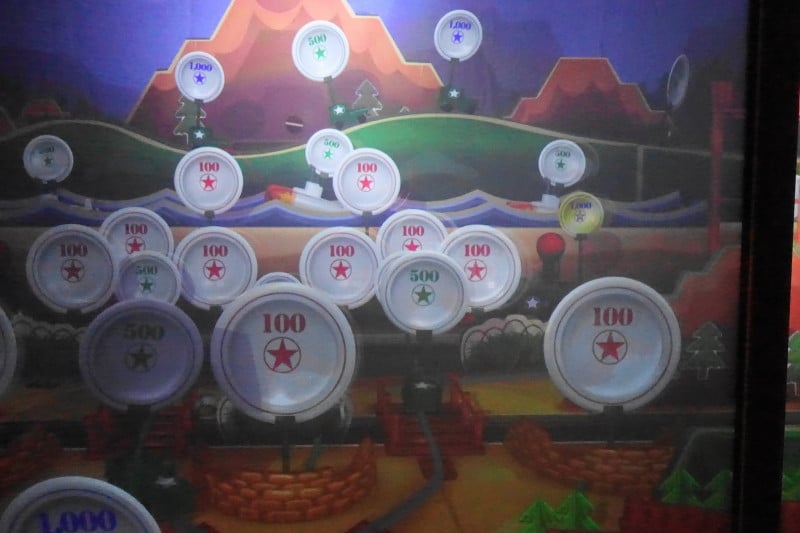 …at various gameboards hosted by Toy Story characters—e.g. Woody, the Green Arm Men, and Rex and Trixie.
The game concepts will be familiar to anyone who has been to a county fair or other venue with midway-style attractions. What makes Toy Story Mania different is that what you are shooting at is presented on screens (supported by 3-D glasses), and the targets morph and multiply, based both on the passage of time and also on what you are successful in in targeting.
Toy Story Mania was an instant hit at the Studios when it opened, partly because it is silly and much more fun than it sounds, and partly because it was one of the few rides there that appealed to every demographic. Waits did not become reasonable until Disney increased capacity by 50% in 2016.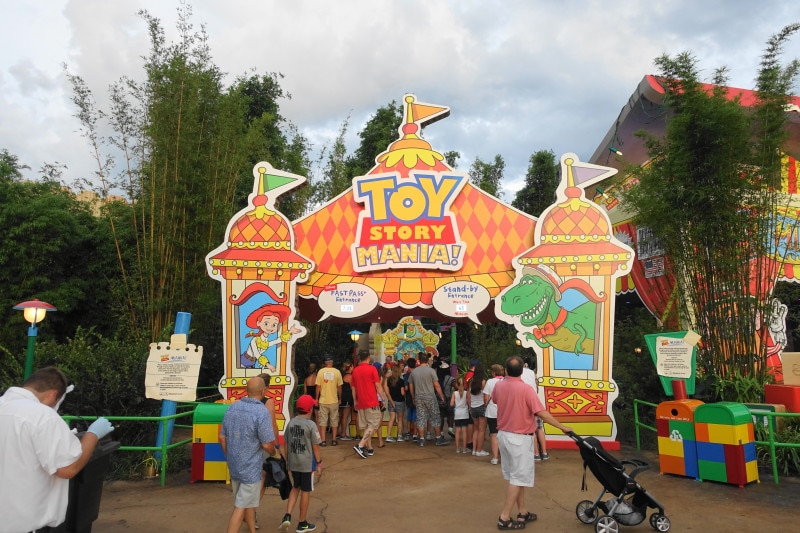 For the opening of Toy Story Land, Toy Story Mania had its entry shifted from the old Pixar Place into the new land, and also had its exit shifted into Toy Story Land.
The new entry—all covered, and largely indoors and air-conditioned (all indoors in the FastPass+ queue) provides the opportunity to highlight even more toys and games: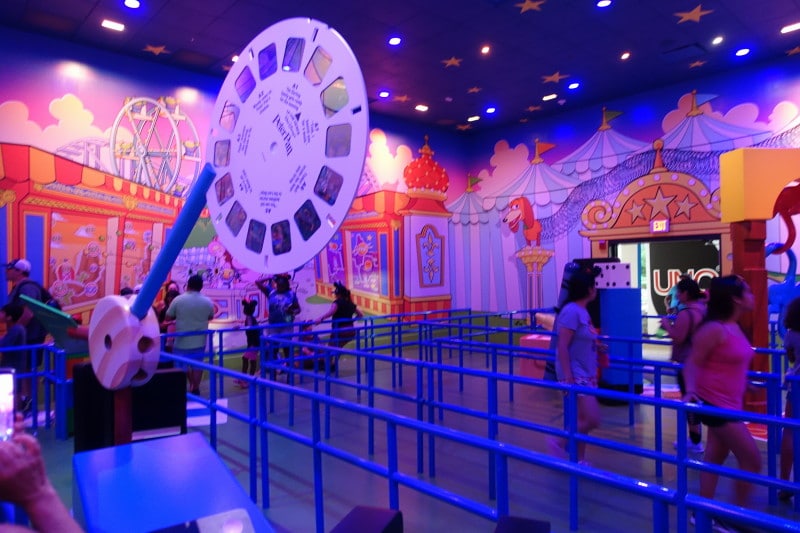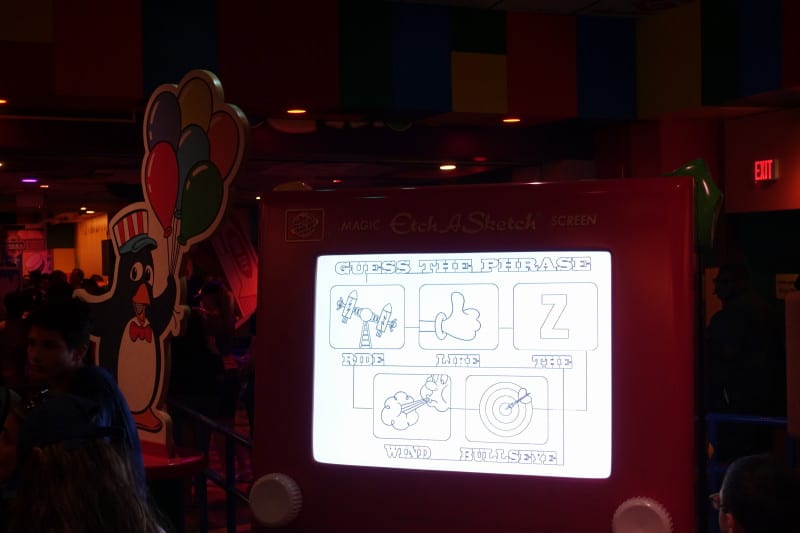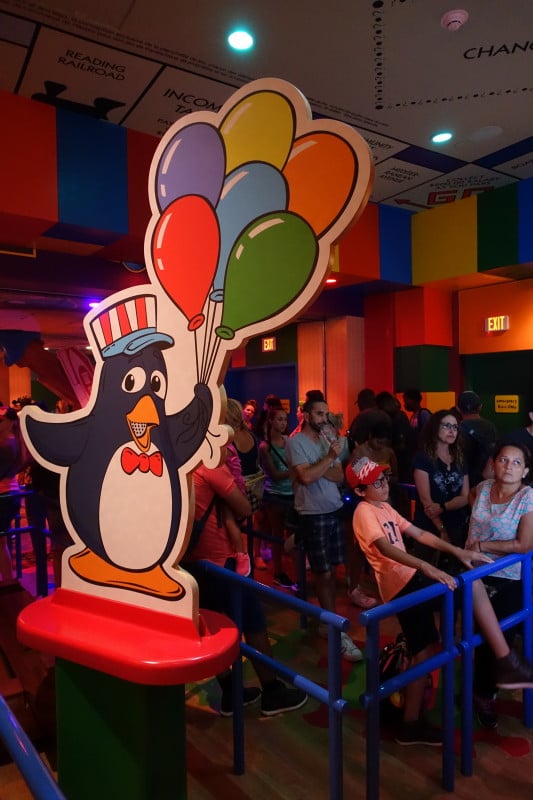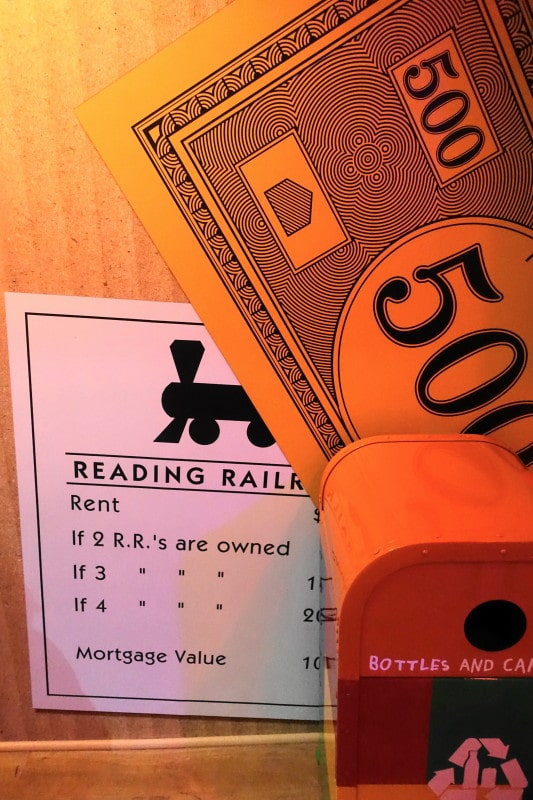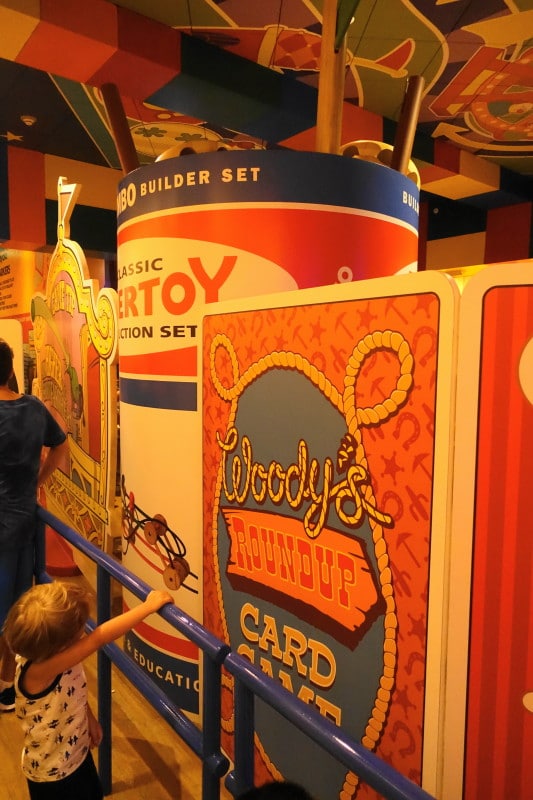 The exit now quickly shifts from indoors to an extended outdoor walkway, which returns to the "Andy's Backyard" theming of the rest of Toy Story Land. Here you will also find additional toys: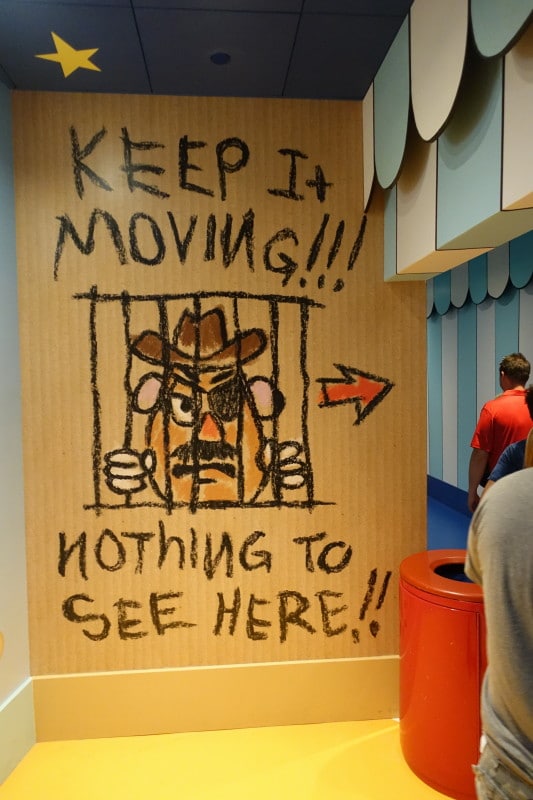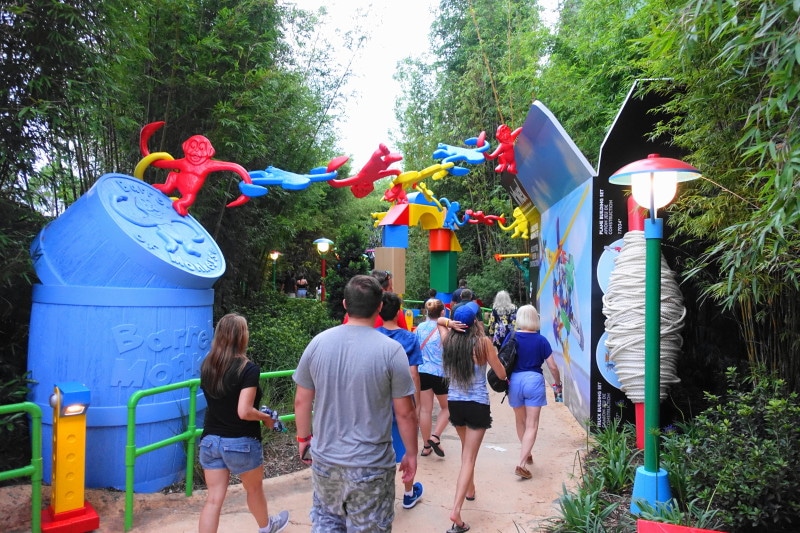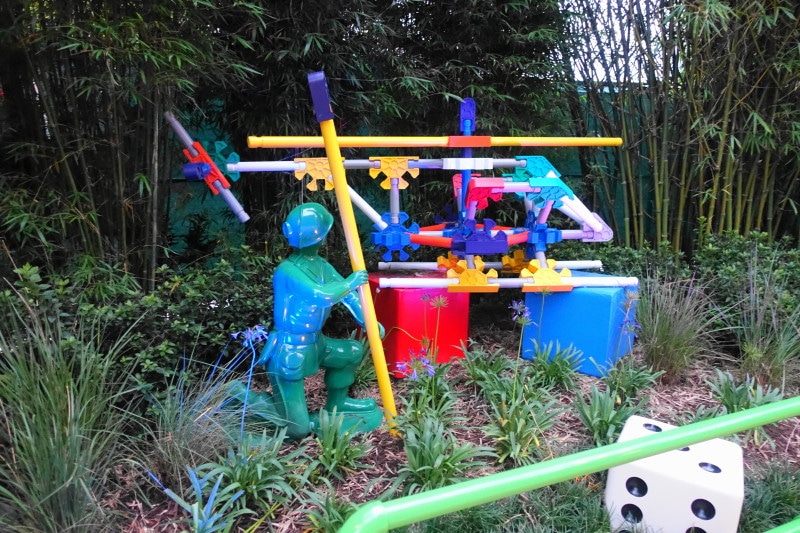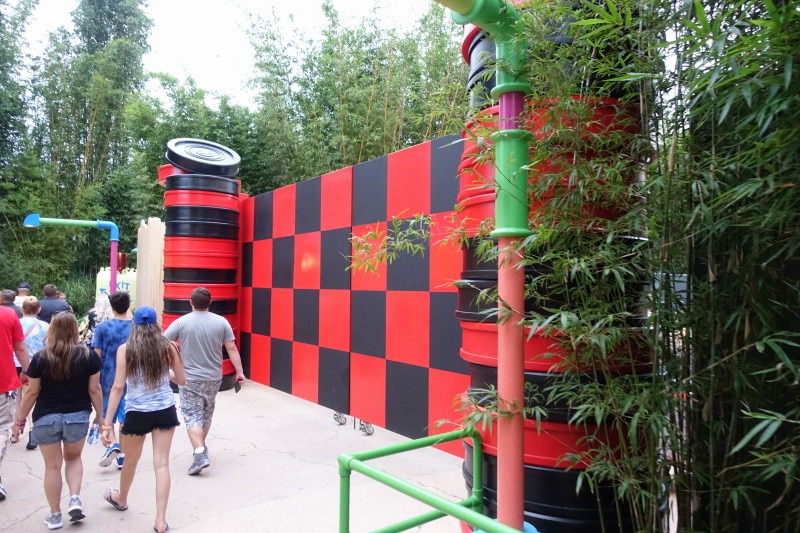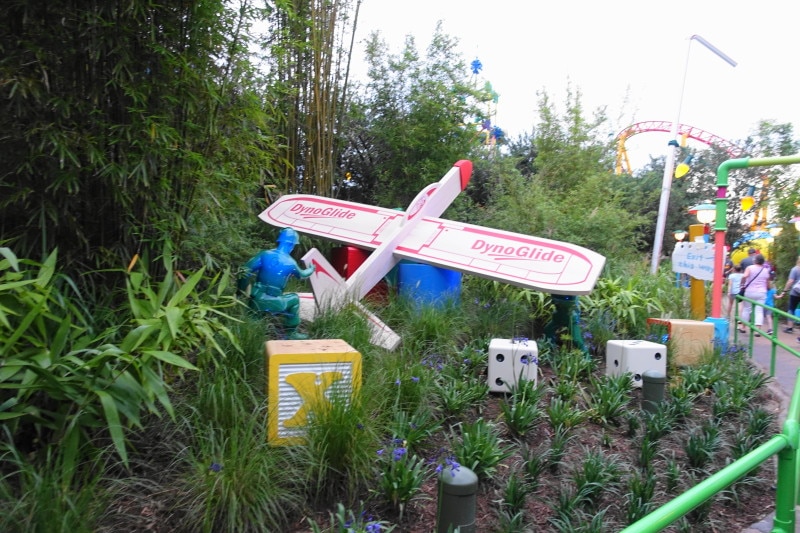 Both the new entry and the new exit add to the fun of the experience–although I have to note that to be true to my childhood, the balsa glider ought to be nose down, with a broken wing…
Before the opening of Toy Story Land, Toy Story Mania was among the top FastPass+ priorities at Disney's Hollywood Studios. However, at the moment guests can book among their three pre-bookable FastPass+ only one of the three Toy Story Land rides, and most have been choosing one of the two new ones—Slinky Dog Dash or Alien Swirling Saucers. The same pattern of preferring the new rides has been happening among stand-by riders.
As a result, Toy Story Mania has been (so far) pretty easy to see, either via stand by or via grabbing extra FastPass+ after you've tapped in for your third ride.


Follow yourfirstvisit.net on Facebook or Twitter or Pinterest!!
RELATED STUFF