Queen Beds at All-Star Movies and Other Disney World Resort Refurb Updates
By Dave Shute
I was at Disney World last week, and among other adventures as usual blew a day wandering around checking the status of the various resort refurbs, on the principle that you can observe a lot just by watching. Here's the scoop.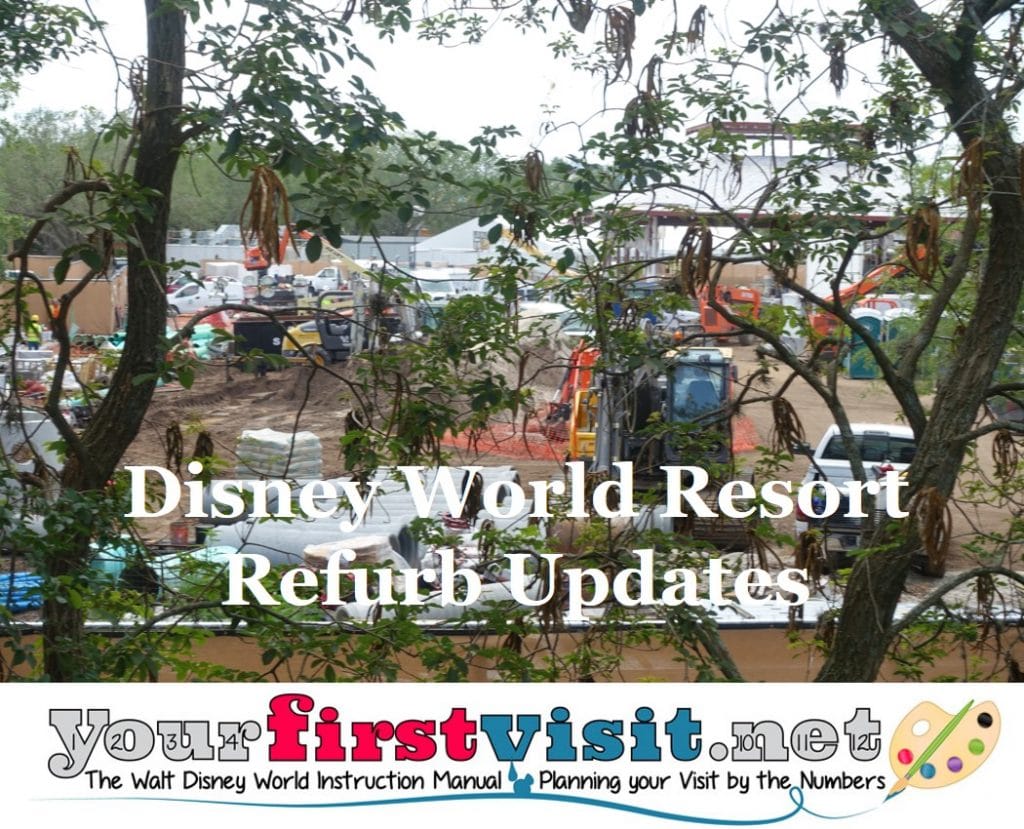 ALL STAR MOVIES REFURB
Since my last visit in February, Disney's All-Star Movies Resort  has entered a room refurb project.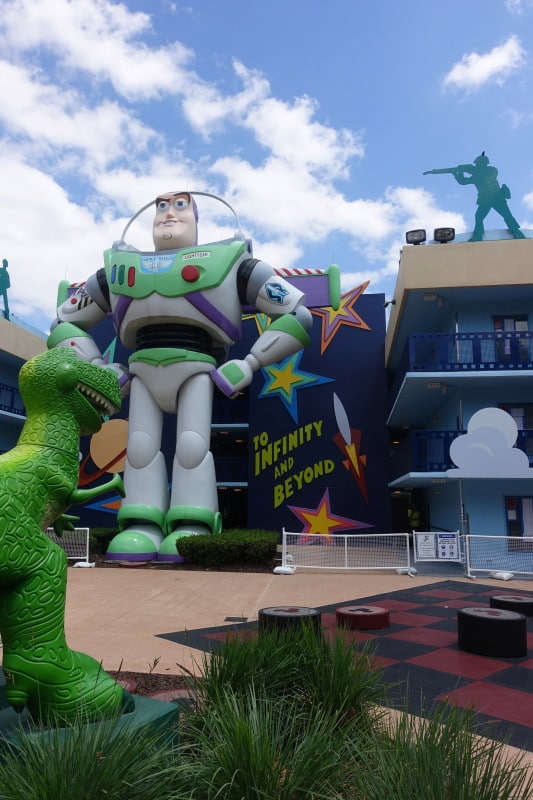 When I visited a week ago, most of the two buildings (9 and 10) in the Toy Story Section were closed for refurb.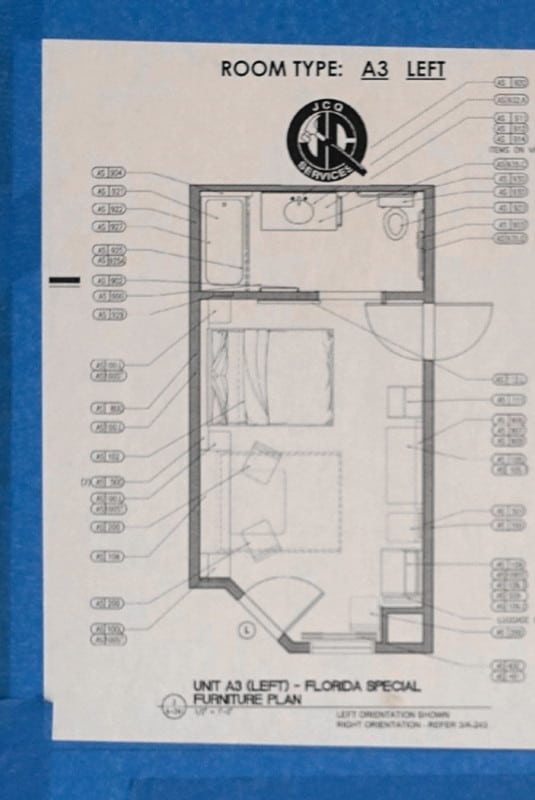 The floor plan (ignore the bath, as it's the accessible variant) confirms what one would have suspected—that the refurb is following the path that Pop Century set, with queen beds, one a fold-down that makes the dining table go away, and, presumably, coffee makers.
For a photo tour of one of the similar refurbed Pop Century rooms, see this.
POP CENTURY REFURB
Speaking of the Pop Century room refurb project, the end is in sight. Buildings 4 through 10 are complete. That's all its areas except the 50s.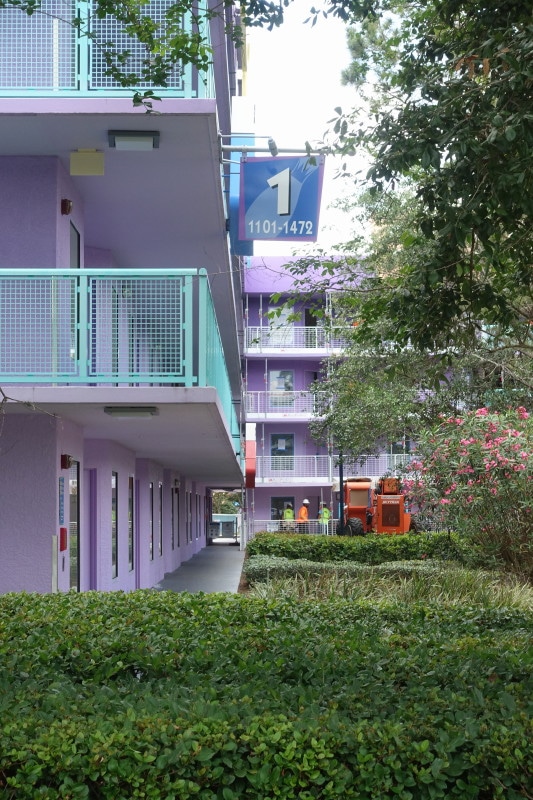 In the 50s, Buildings 1 and 3 were being worked on at my visit, so the only bookable non-refurbed rooms were in Building 2.
This refurb should be complete by the late summer.
CARIBBEAN BEACH REFURB
Disney's Caribbean Beach Resort is in a complex refurb. 576 of its rooms were taken down–all of Barbados and half of Martinique–and are being replaced with a separate new standalone DVC resort, Disney's Riviera Resort.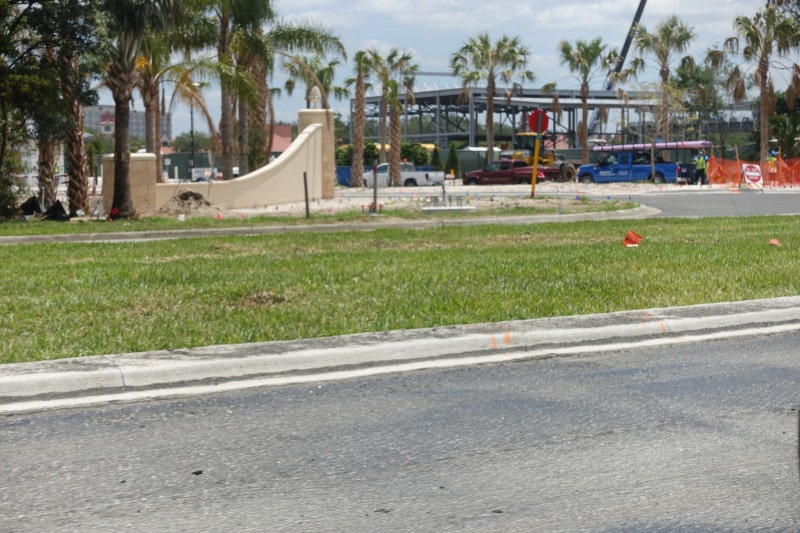 The current Buena Vista Drive entry to Caribbean Beach will become the entry to the Riviera, and Caribbean Beach will be eventually entered at Victory Way, with check-in shifted from the Custom House to a new area in the refurbed Centertown/Old Port Royale. Progress is far along on Victory Way entry, as perhaps you can see from my lousy drive-by photo (I was unwilling to stop traffic, and am generally an inept photographer).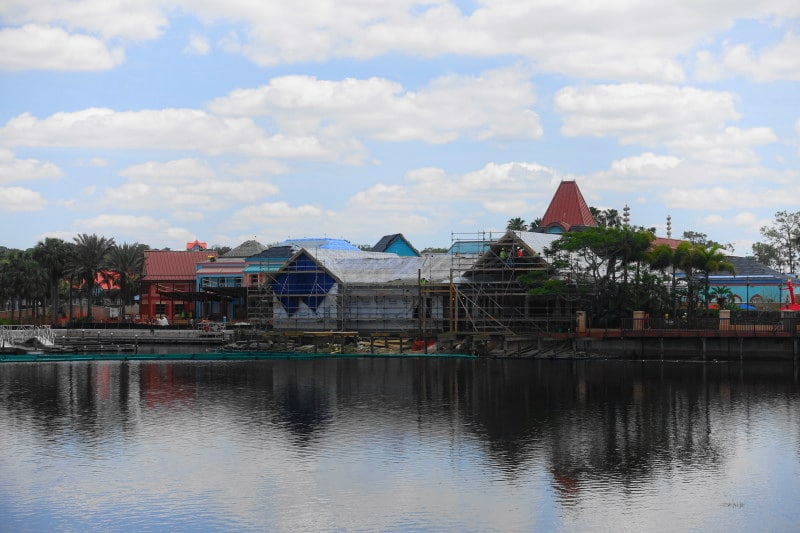 The gift shop and most permanent dining are closed for refurb—the word is that there will re-open in late 2018. Temporary dining of varied quality and capacity has largely replaced them.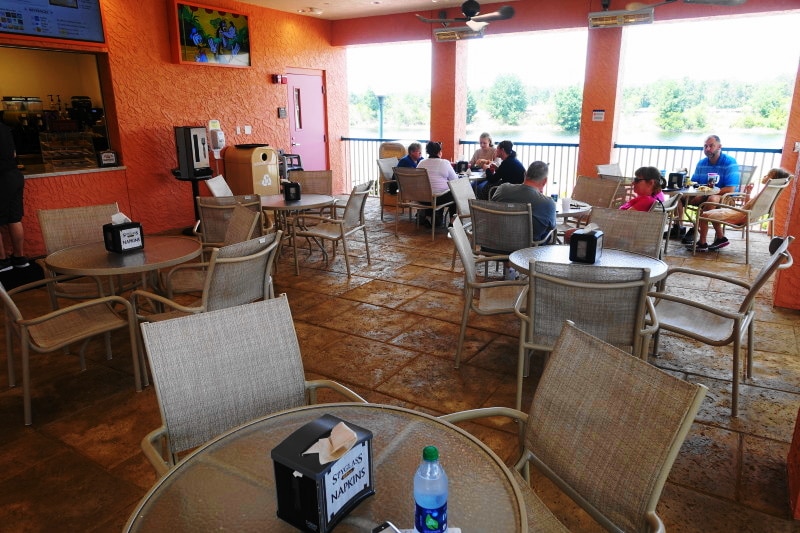 A month or so ago, a new permanent dining option, the Spyglass Grill, opened in the Pirate rooms area of Trinidad South. It's small and not air-conditioned, but provides a quite reasonable breakfast, lunch and dinner set of counter service options. More seating is available outside.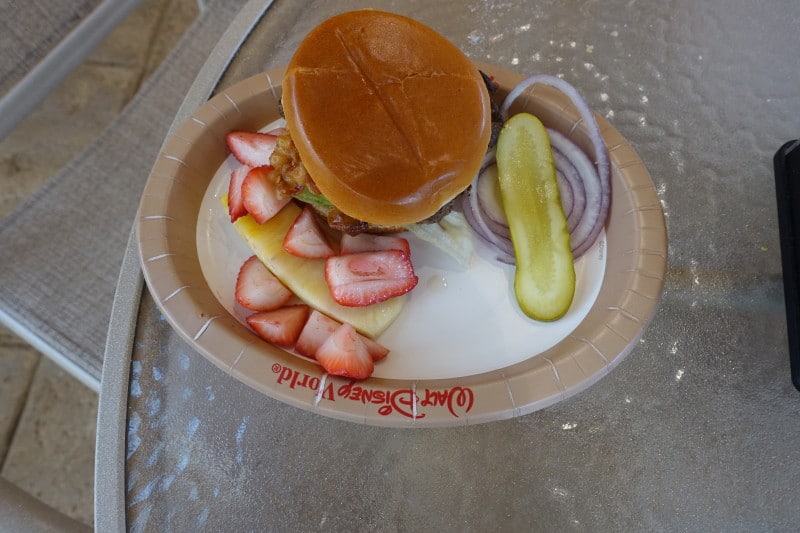 I'll post a full review shortly, but it's a great option for those in Trinidad South.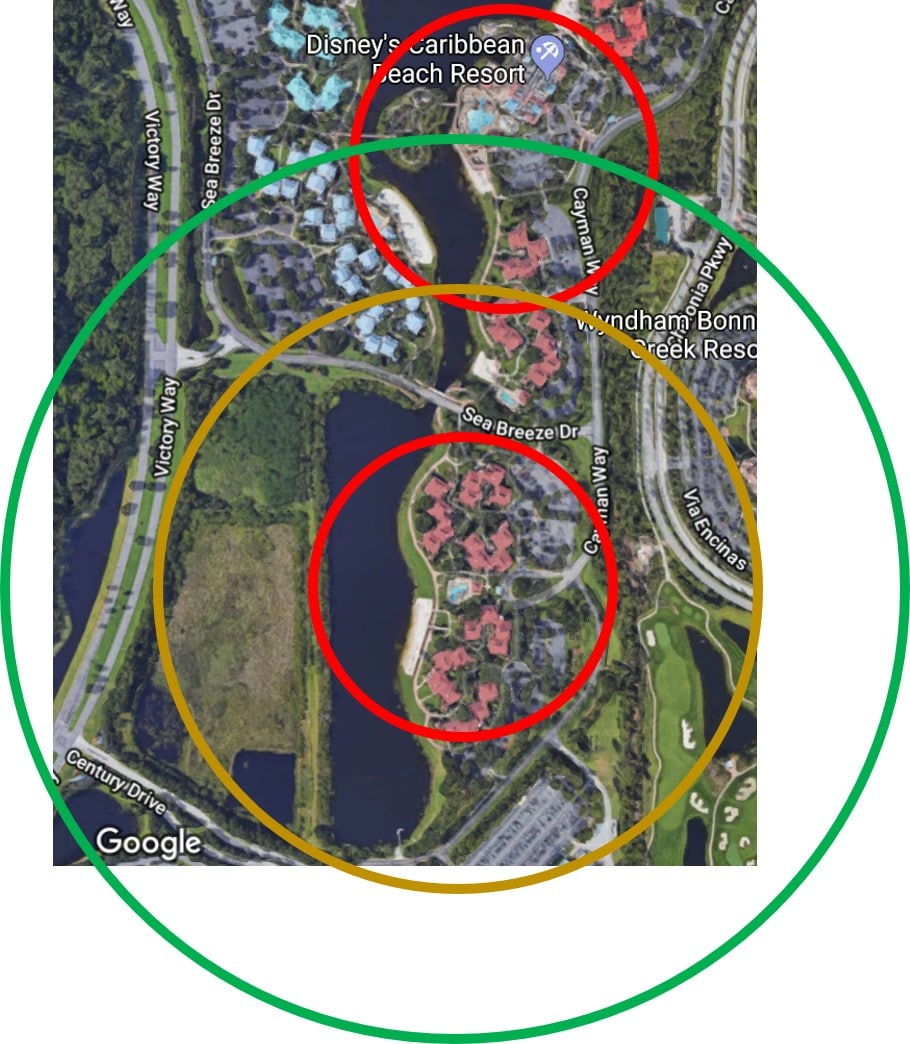 It's further than the Old Port Royale/Centertown options for everyone else. In the image, the two red circles are the same size and centered on the two sets of dining venues. A couple of buildings in Jamaica and Trinidad North are equidistant from the dining options; pretty much everything else is closer to Centertown.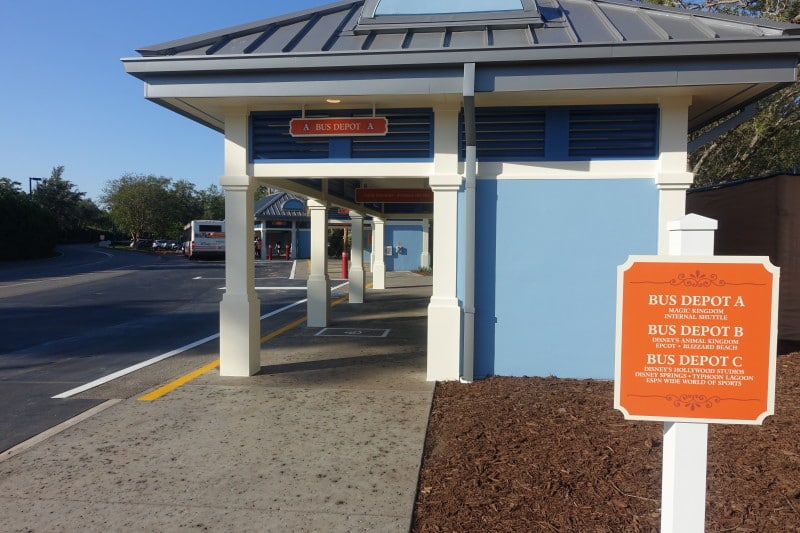 The old bus stop at Old Port Royale has been replaced with three new ones, one for Magic Kingdom, one for Animal Kingdom and Epcot, and one for Hollywood Studios. I am hoping, perhaps unreasonably, that shortly the Martinique and Trinidad North stops will close as well, with the six (total) accommodations buildings in these two areas being served by the three new stops.
The demolition of half of Martinique means many of the remaining buildings here are closer to the new stop anyway, and the new stop is just 500 feet from the current Trinidad North stop. The elimination of these two bus stops would bring Caribbean Beach down to a reasonable four sets of bus stops (perhaps five after the Skyliner opens—see next para)—down from the seven or eight (depending on the route) of just a year ago. But who knows? Sadly, I'm not in charge…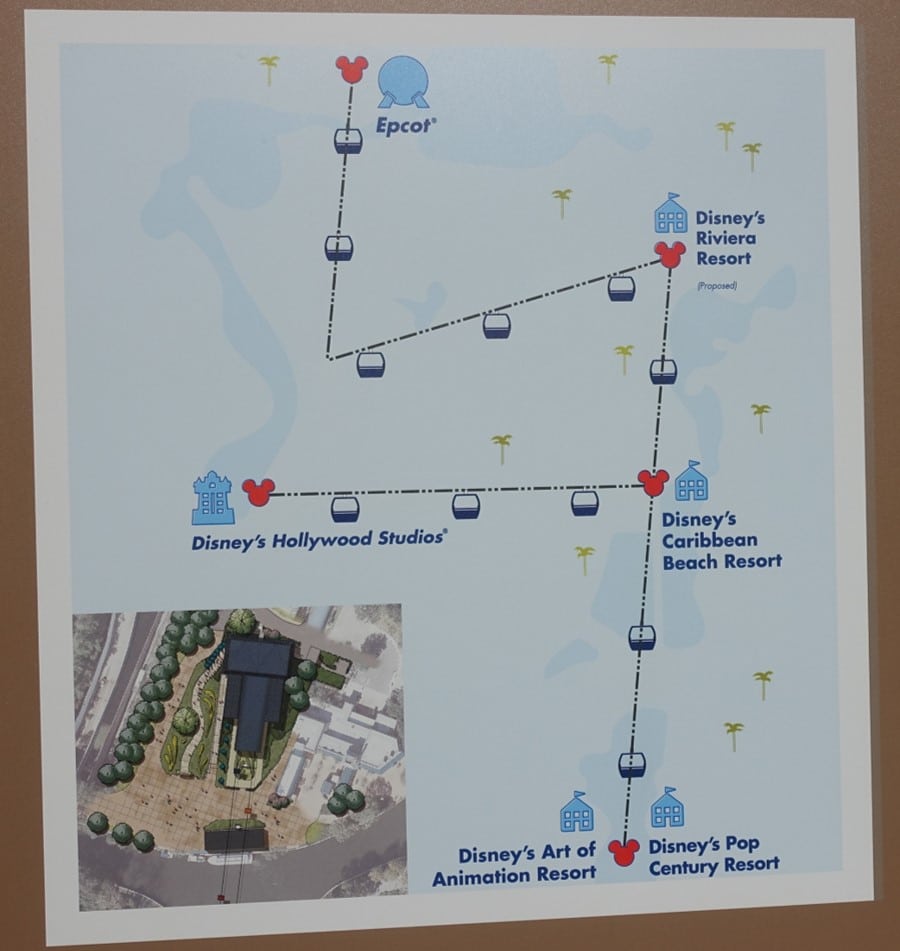 Finally, construction of the Disney Skyliner system, a new set of gondola routes that will connect Caribbean Beach, Art of Animation, Disney's Riviera Resort, Hollywood Studios, and Epcot, continues.
Caribbean Beach will be a key hub, and the station will be just south of Jamaica, making Jamaica, Trinidad North, and Trinidad South particularly well-located when it opens, likely in the second half of 2019. I have to think that the Skyliner will get its own bus stop, as otherwise there will be a lot of road-crossing to get to the Jamaica stop.
The Skyliner and the Spyglass Grill will make Trinidad South–until recently an overpriced backwater–a particularly intriguing place to stay.
You'll find some Skyliner-related construction not just in the station area but also in the middle of Jamaica and Aruba.
CORONADO SPRINGS REFURB
Disney's Coronado Springs Resort is going through almost as complicated a set of refurbs as Caribbean Beach—although, since they little involve dining, they are not nearly so disruptive.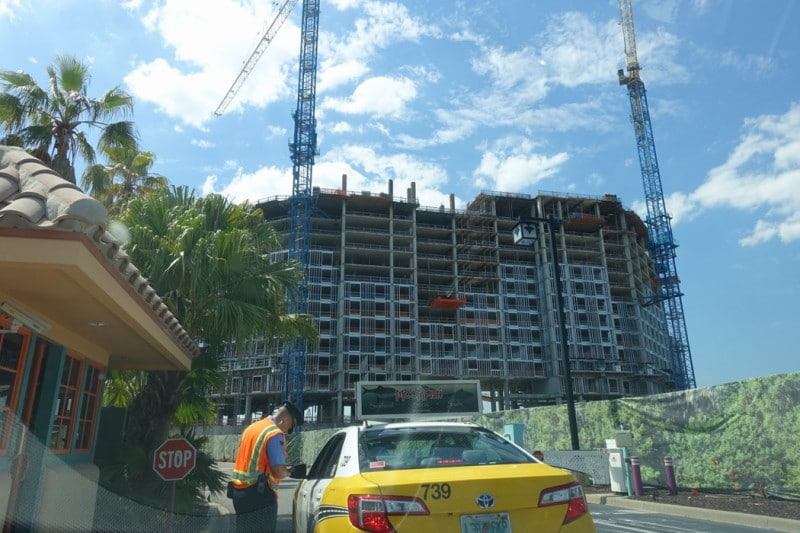 First, the old Cabana 9b has been demolished and is being replaced by a 500+ room tower that will contain preferred rooms and a rooftop fireworks-view dining venue. This expansion will make Coronado Springs more attractive to the convention markets it already serves. This building, almost topped off, completely changes the ambiance of the entrance to Coronado Springs.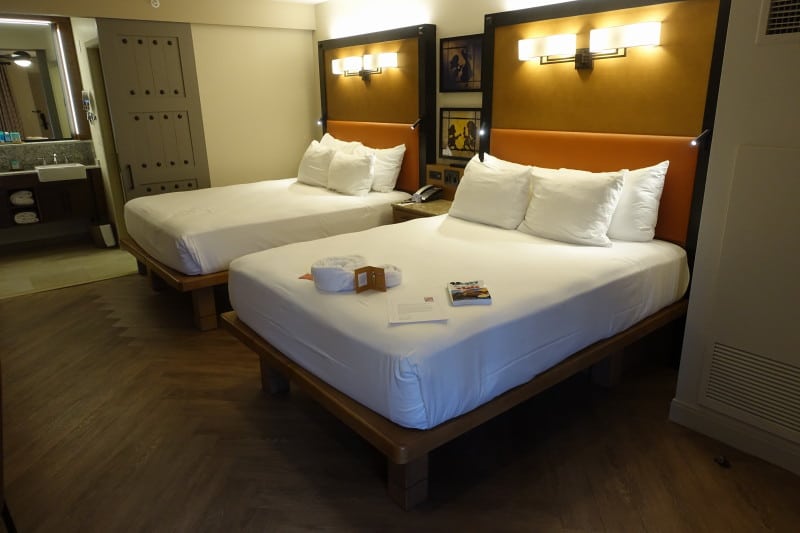 Second, Coronado Springs at the same time is going through a room refurb. I finally last week had the chance to stay in one of the refurbed rooms here, and you can find a full photo review of a refurbed Coronado Springs queen room here. (Co-author Josh of easyWDW.com published a review of a refurbed king bed room a while ago—it's here.)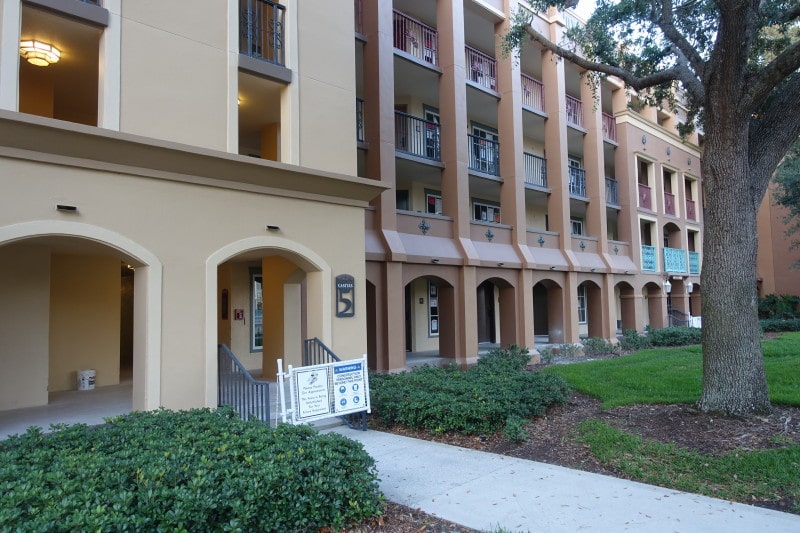 According to Mario's terrific Coronado Springs Facebook group  (also see his site and forum), here's the current status of the room refurb project:
Complete:
Casita 1
Casitas 2
Casita 3
Casita 4
Rancho 7a
Cabana 8a
Under Refurb
Not Yet Started
Rancho 6b
Rancho 7b
Cabana 8b
Cabana 9a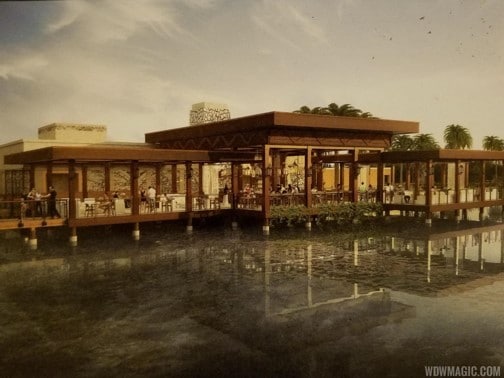 Finally, a new over-the-water dining venue is being constructed between the Casitas and The Dig Site. The concept art is above, and the current state of construction below.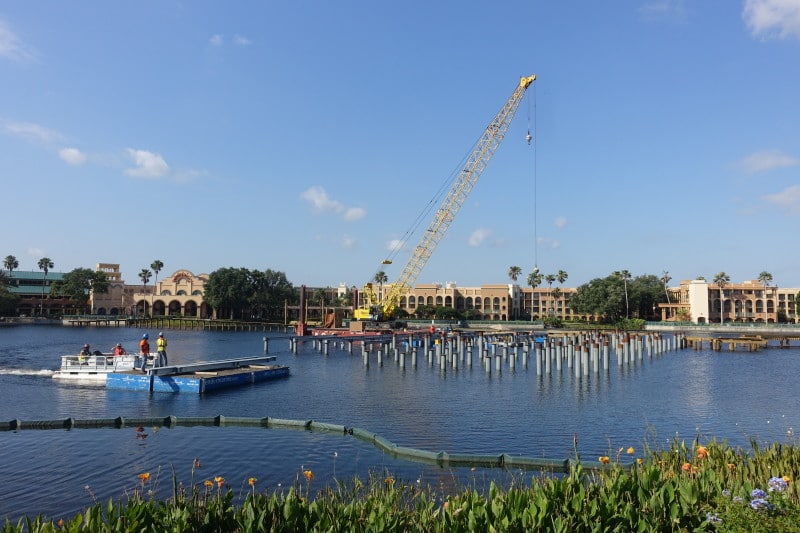 PORT ORLEANS FRENCH QUARTER REFURB
Rooms at Disney's Port Orleans French Quarter Resort are undergoing an unambitious refurb that is proceeding quickly.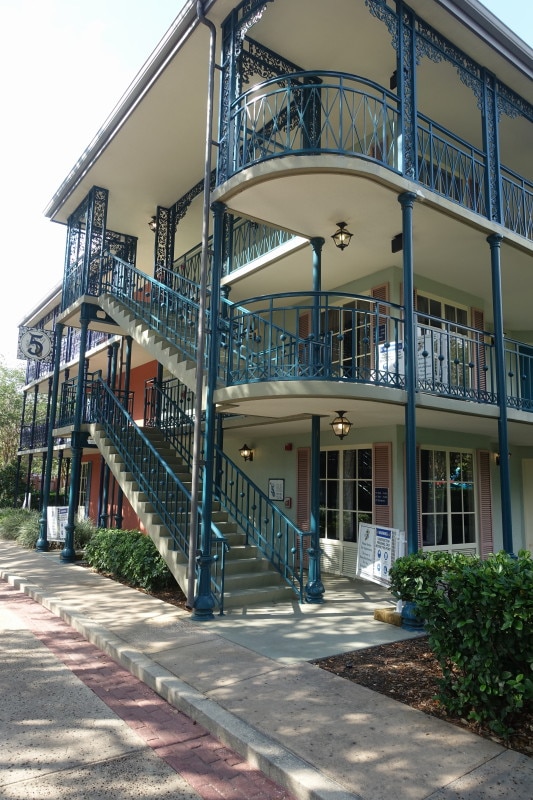 I have not yet stayed in one of the refurbed rooms (we have one booked for our late June visit), but according to Andre's marvelous PortOrleans.org, here's the current status:
Completed
Under Refurb (old or new rooms may be partially available)
Not Yet Started
Ok, that's the scoop on the refurbs for now! My travel agent partner Kelly can help you book–or avoid!–one of these rooms.  Contact her by using the form below!


Follow yourfirstvisit.net on Facebook or Twitter or Pinterest!!
RELATED STUFF