Disney World Room Rate Deal for Into June 2018 Released
By Dave Shute
DISNEY WORLD DEALS FOR EARLY 2018
Today a Disney World room rate deal covering most nights from February 18 through June 10 2018 came out.
Discounts can vary by booking date, stay date, resort and resort class, and are not available in all booking categories. The deal structure in some instance is complicated, with as many as three different savings rates for the same room depending on when you book and when you stay.
Overall savings are so-so, ranging from 10% to 20%, but at the deluxe hotels in particular that range from $500 to almost $1000 a night, 20% is not a bad thing!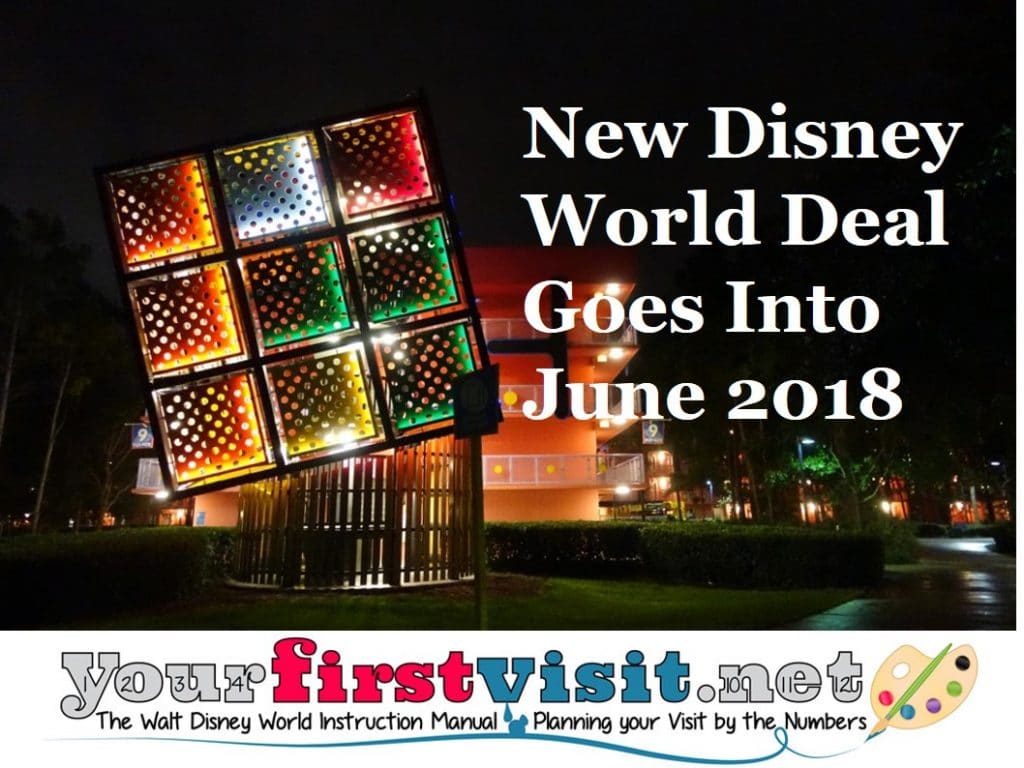 Other, more complicated, deals came out today as well.  The best way to sort through your savings and choose the best is to work with my travel agent, Kelly B–she will do all the math for you.
Kelly B. has been the travel agent partner of this site for years. To book your vacation through her, contact her at KellyB@DestinationsInFlorida.com or 980-429-4499. (She may take a bit to get back to you, as she's busy this morning trying to get the best deal for the clients she's already serving!)
At the Disney World values resorts, Little Mermaid Rooms at Art of Animation are excluded. The other value resort options are 10% off, and there's no difference in savings by when you book or stay.
At the values, the week before Easter is excluded from the eligible dates.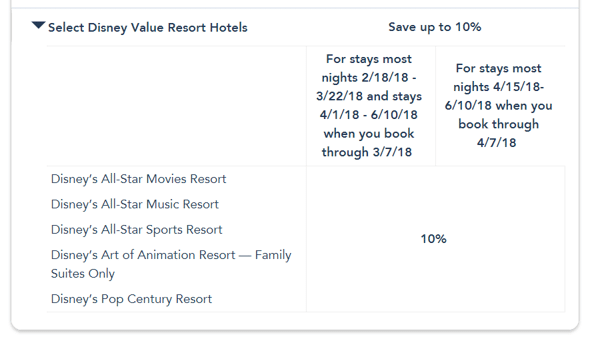 At the moderates, Port Orleans French Quarter is not in the deal.  Other moderate options offer savings of 10% to 20%, depending on when you book and when you stay.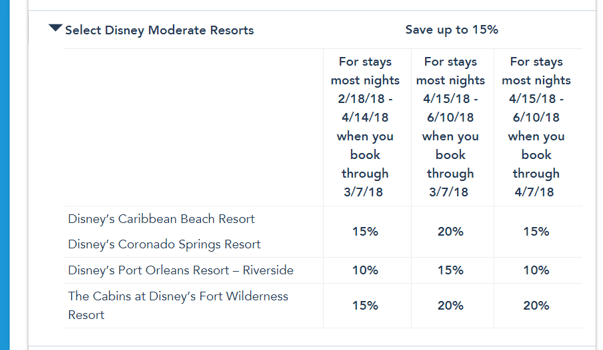 At the deluxes, the Contemporary, Polynesian Village, and Wilderness Lodge are 10% off, and the rest are 20% off.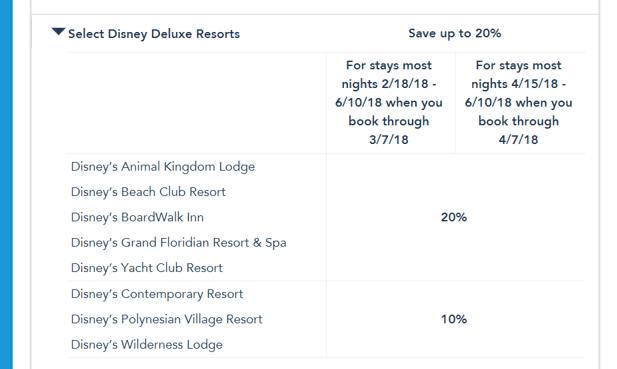 At the DVC resorts, Bay Lake Tower, the Villas at the Grand Floridian, Bungalows at the Polynesian, and Cascade Cabins at Copper Creek are excluded. Old Key West, Saratoga Springs, and the BoardWalk Villas are 20% off. The other DVC resorts are 10% off. Note the typo–Copper Creek is listed twice…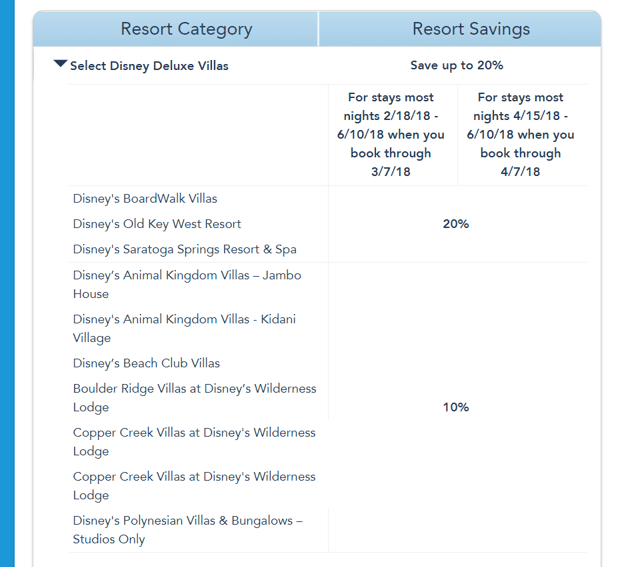 The deal needs to be booked by either March 7 or April 7. Reviews of all these resorts are linked to on this page.
Disney's page on this deal is here, and you can reach Kelly at KellyB@DestinationsInFlorida.com or 980-429-4499, or use the quote form below.


Follow yourfirstvisit.net on Facebook or Twitter or Pinterest!!
RELATED STUFF