Magic Kingdom Day 1 Disney World Lower Crowd Itinerary, Seven Night Saturday Arrival Variant
By Dave Shute
(Note: this is from the Disney World Lower Crowd Itinerary, Seven Night Saturday Arrival Variant.)
MAGIC KINGDOM DAY 1: TUESDAY AGENDA
Today you have the early morning off, have brunch at Chef Mickey's at the Contemporary Resort near the Magic Kingdom, and then begin your visit to the Magic Kingdom, seeing Tomorrowland and then touring some lower-wait attractions in Adventureland and Frontierland. You will then end your day at Fort Wilderness's Hoop-Dee-Doo Revue.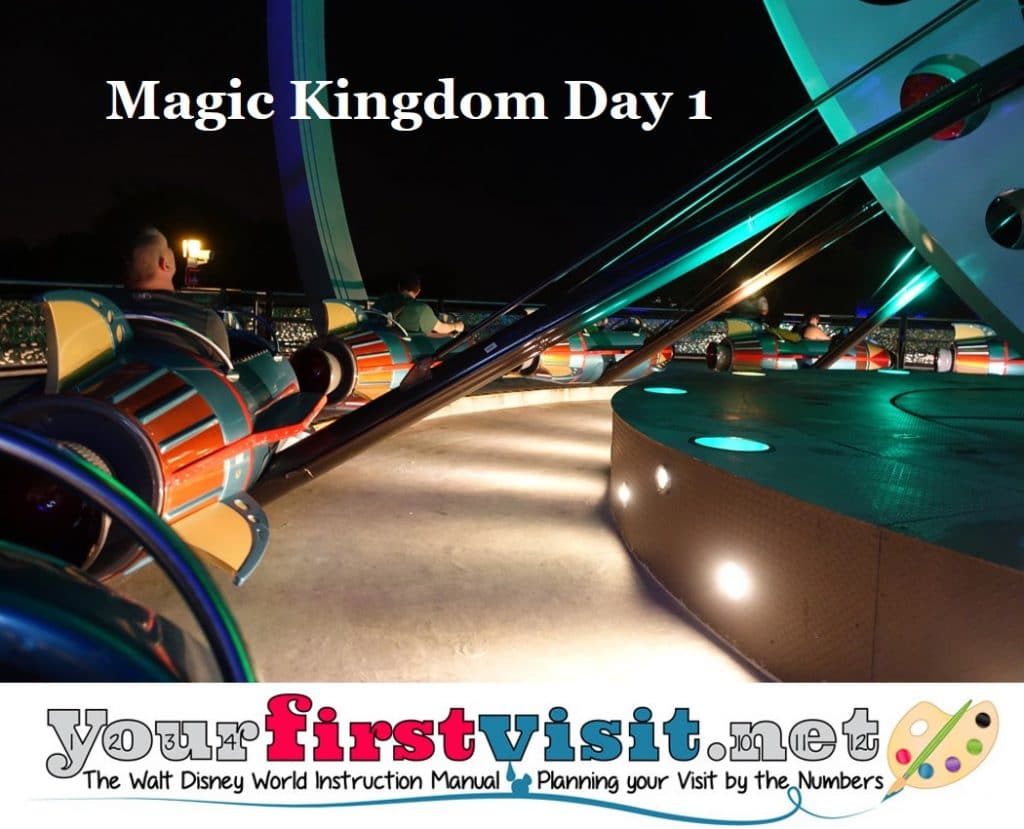 You should have FastPass+ for Space Mountain, Buzz Lightyear, and the Jungle Cruise. The other fixed points in your schedule are Chef Mickey's and Hoop-Dee-Doo.
Today's plan may be a little over-ambitious, but anything you miss you can pick up later in the week.
FIRST THINGS
Be at the Contemporary Resort in time for your meal at Chef Mickey's. For most, this will mean a bus to the Magic Kingdom, then walking or taking the resort monorail to the Contemporary. Check at your resort front desk for the best route.
AT THE PARK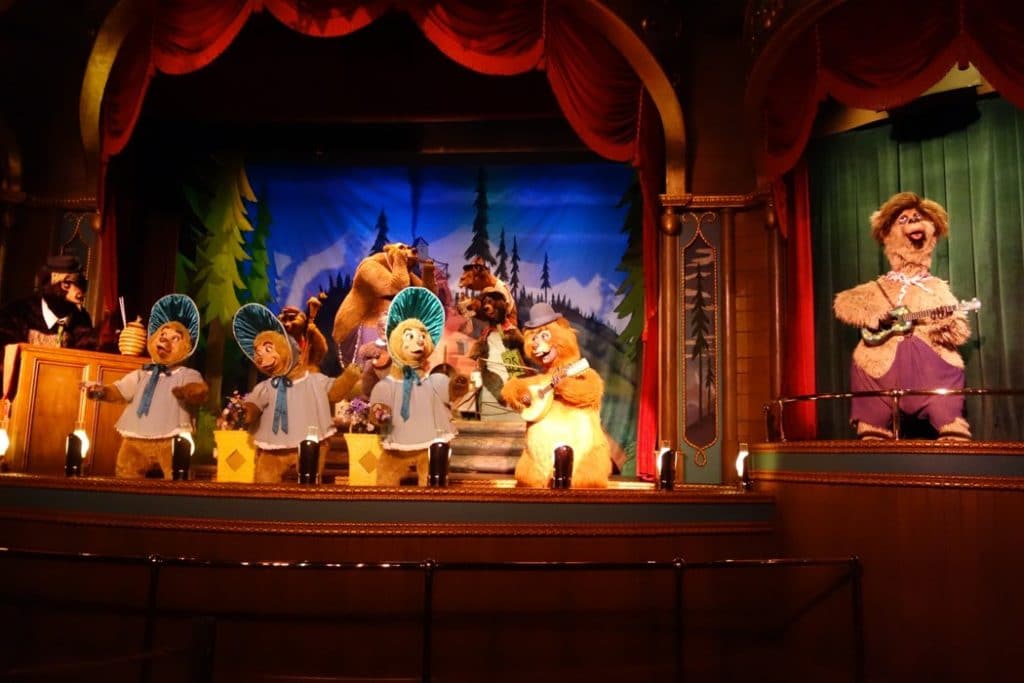 After your meal, walk or take the monorail to the Magic Kingdom
See Space Mountain (FP+)
Fit around your Buzz Lightyear FastPass+ lower wait rides in Tomorrowland–the Carousel of Progress, Monsters Inc. Laugh Floor, and the Tomorrowland PeopleMover.
Around the time of the 2p afternoon parade (which you will see later this week), check waits at Astro Orbiter and the Tomorrowland Speedway.  If the lines look OK, and the rides seem fun, see them
Go to Adventureland and fit the Swiss Family Treehouse and the Enchanted Tiki Room around your FastPass+ for the Jungle Cruise
Once off the Jungle Cruise, if you skipped Astro Orbiter and the Tomorrowland Speedway because of waits, try now for a fourth FastPass+
Find the passage into Frontierland and see the Country Bears

If you have time, find the rafts near Big Thunder Mountain and see

 Tom Sawyer Island

Around 5p, head for the main entrance and look for the boat docks right in front
Take the boat to Fort Wilderness (not the Wilderness Lodge), and follow the crowds to the Hoop-Dee-Doo area, and check in for the 6.15p show.
See Hoop-Dee-Doo!
Ask outside for the best way to get back to your hotel.  Most likely you will return by boat to the Magic Kingdom, and catch a bus or monorail there.  But special buses may be running…
PREVIEW OF TOMORROW
Tomorrow you continue your visit to the Magic Kingdom, with an early start!


Follow yourfirstvisit.net on Facebook or Twitter or Pinterest!!
RELATED STUFF