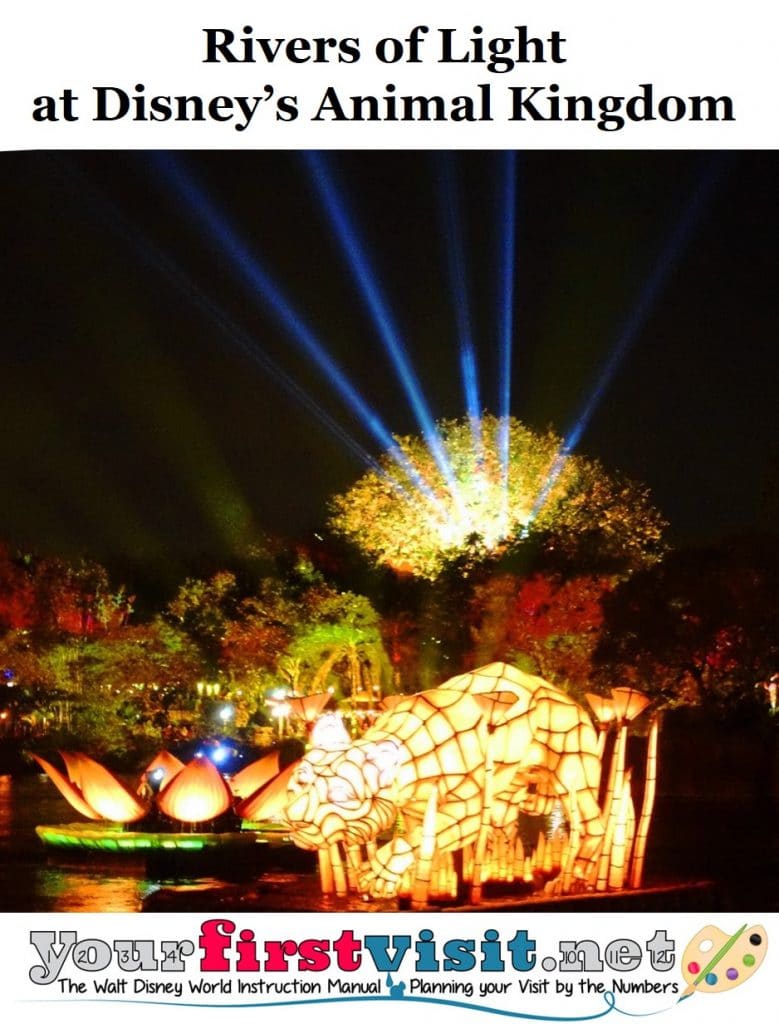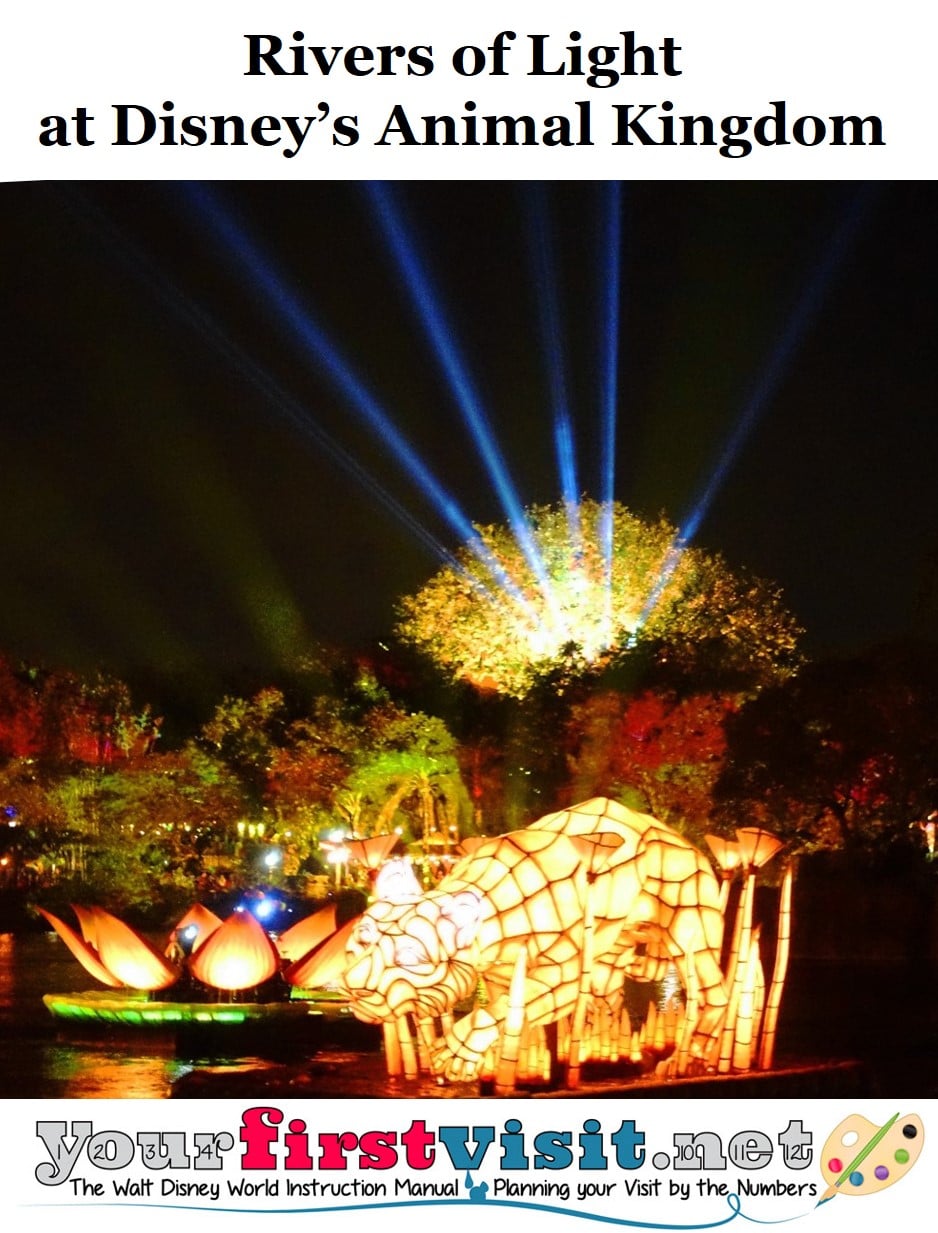 RIVERS OF LIGHT AT DISNEY'S ANIMAL KINGDOM
Rivers of Light is the new, much anticipated evening show at Disney's Animal Kingdom. It opened in mid-February 2017, and I had the chance to see it in early March.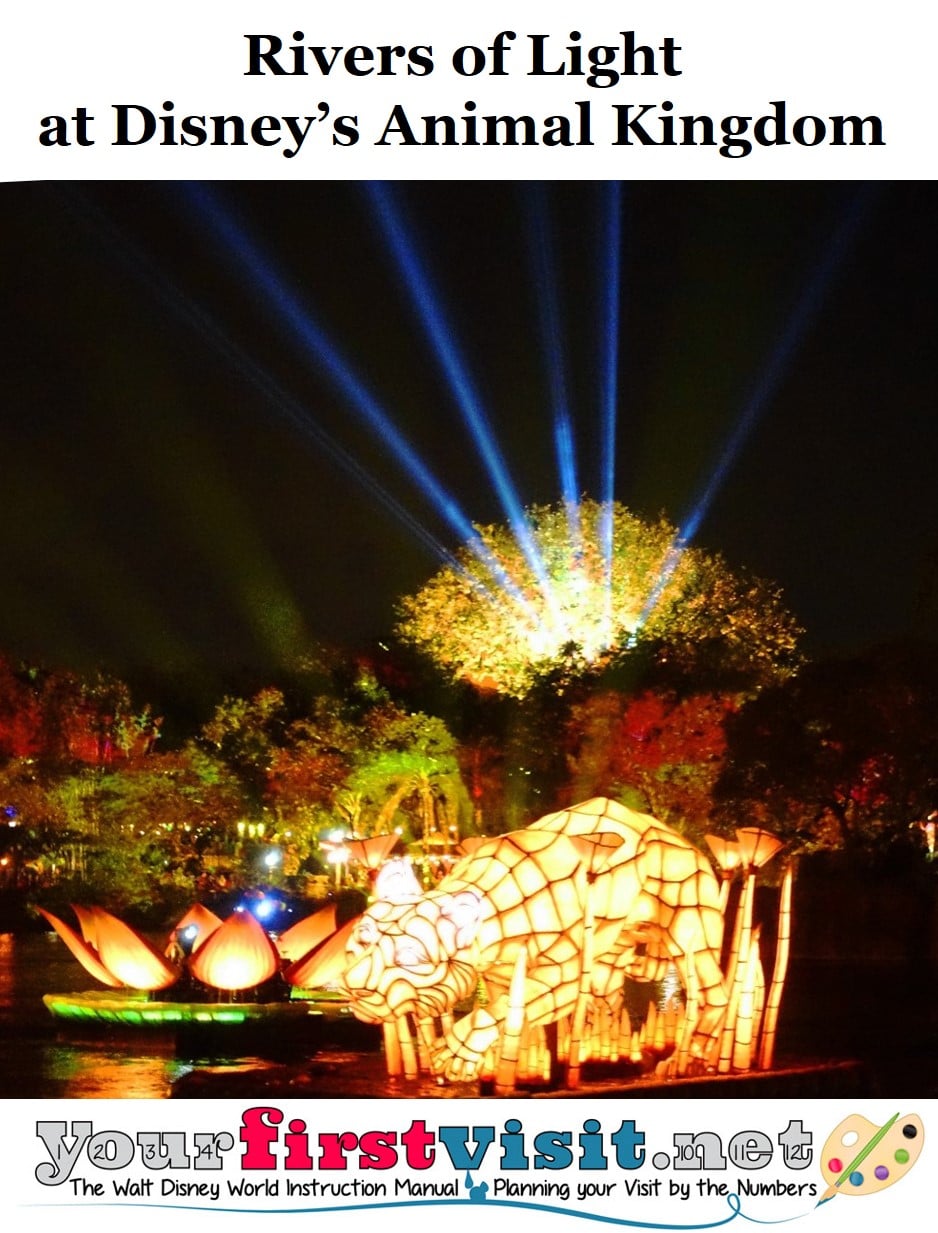 Combining floats, boats, colors, water, lasers, fire, music and song, Rivers of Light is not as dramatic as the evening shows at the other three parks, but much lovelier, and I consider it a must see.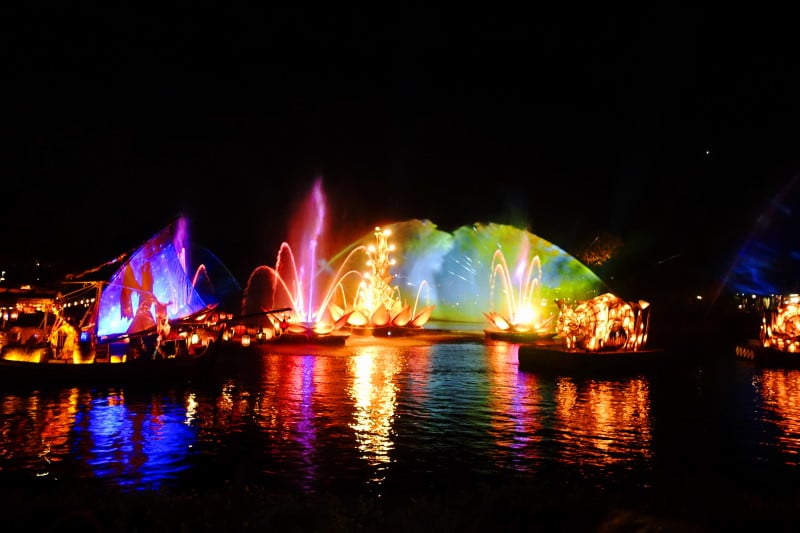 It is currently showing four times a week—Saturdays, Sundays, Tuesdays and Thursdays. On April 8, it shifts to being on every night–at least through the summer–and some evenings will have multiple shows.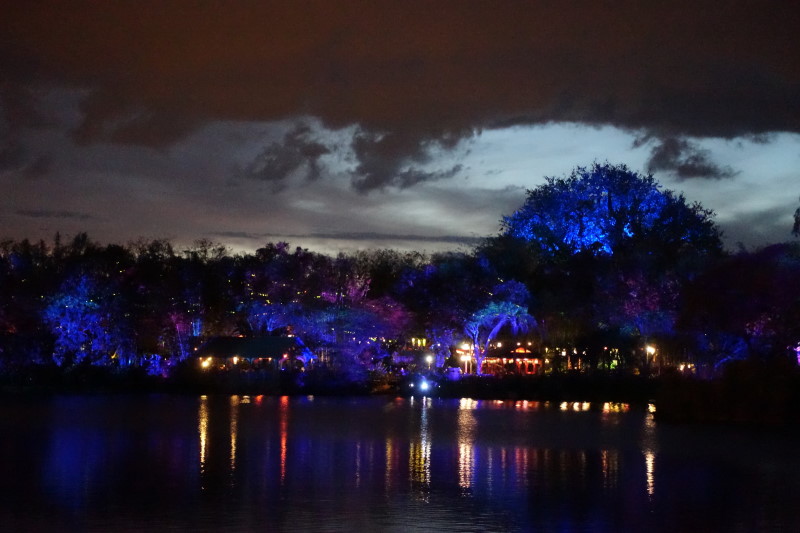 Start times vary depending on the time of sunset. Over the next few months and the summer they range from 7.15 to 9.15p. The second show, when available, begins 75 minutes later. A delightful pre-show begins 15 minutes before show start.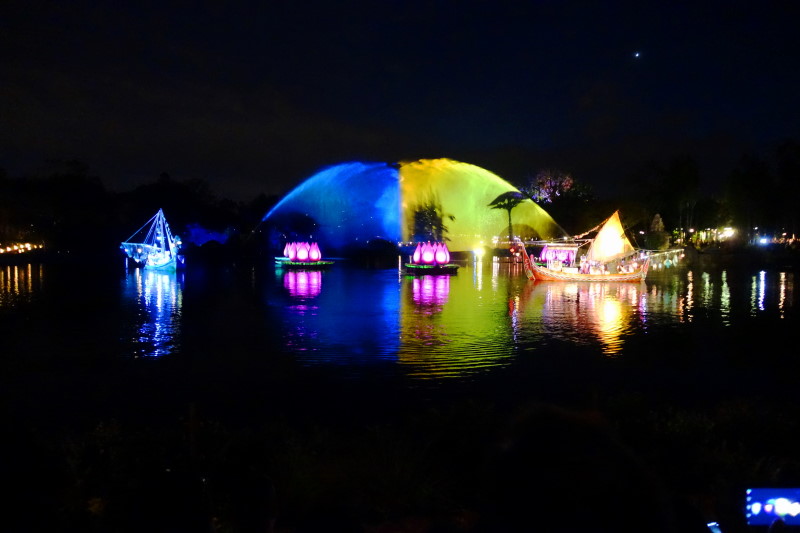 It occurs in a lagoon between Expedition Everest and Dinoland.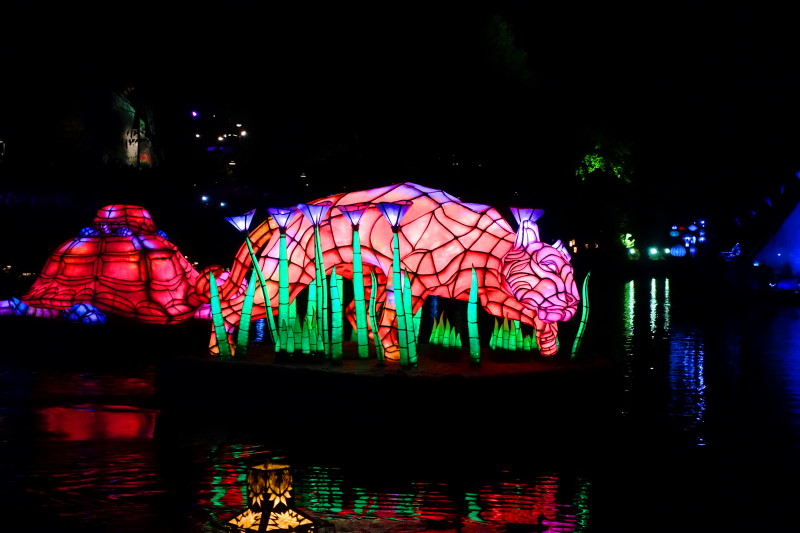 While there are a few small areas from which you can get off-center views elsewhere in the lagoon, the best views and all seats are in a dedicated amphitheater that Disney has built along the shore here.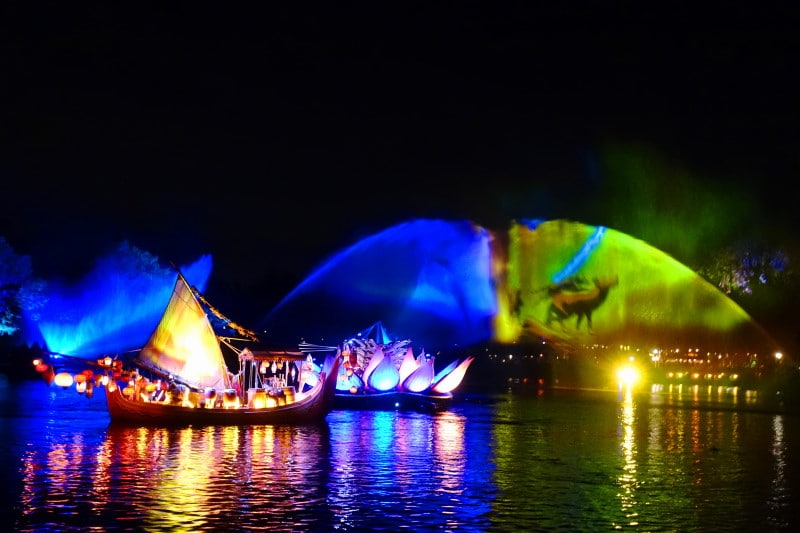 The amphitheater seats about 5,000 of the 30,000 people in Animal Kingdom on an average day—a number that will likely go up quite a bit this summer after Pandora: World of Avatar opens.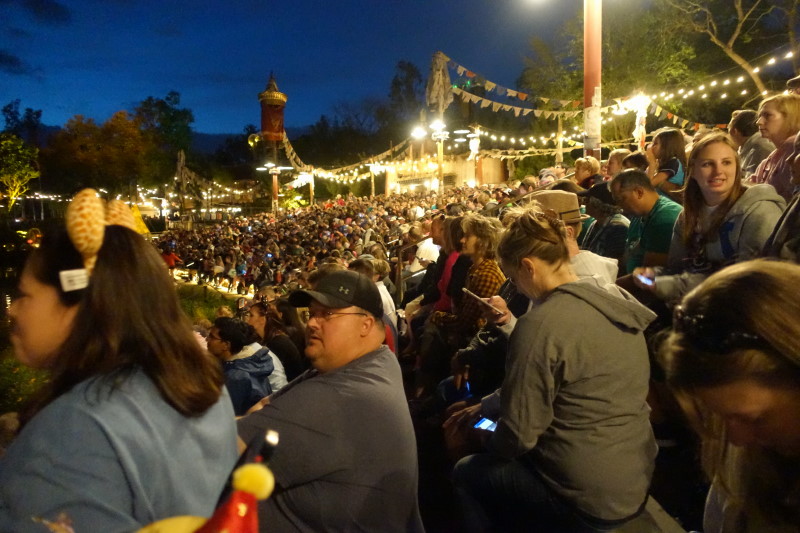 Half of the amphitheater (on the Expedition Everest side) is dedicated to FastPass+…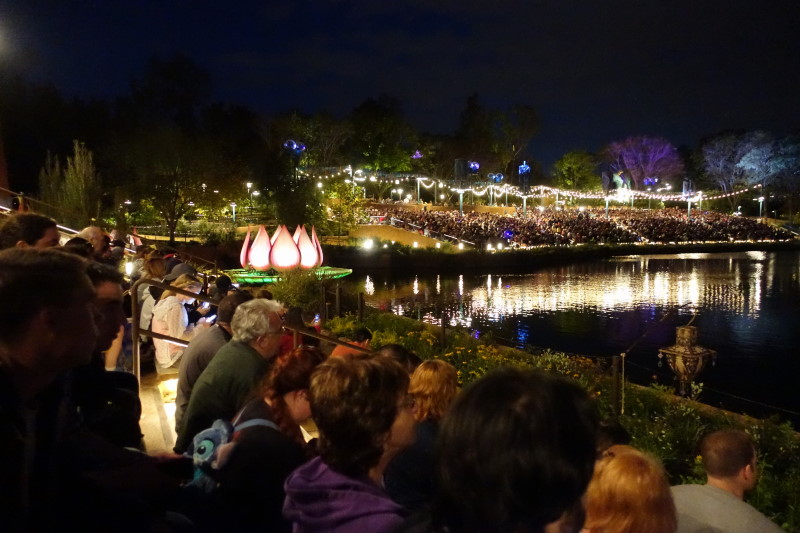 And a fair proportion of what's left goes to those who have booked special Rivers of Light dining packages at Tusker House or Tiffins.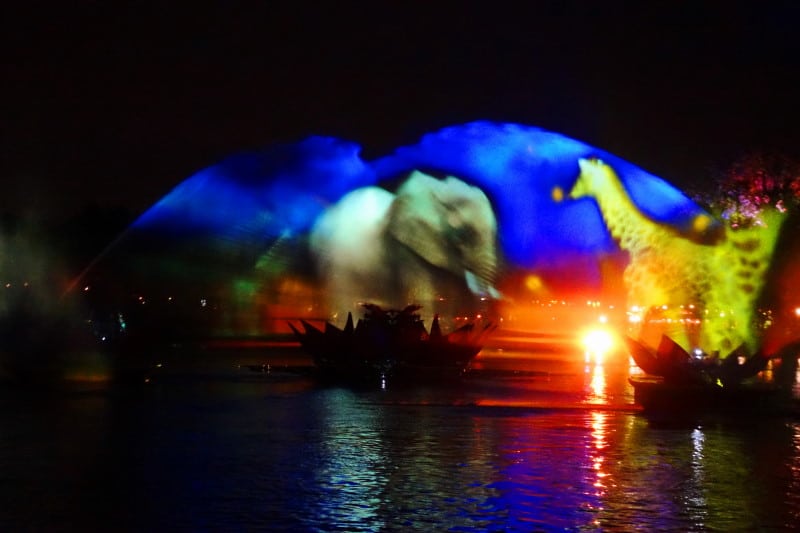 As a result, even on nights with two shows, fewer than 5,000 people will be able to see Rivers of Light via the stand-by line. So FastPass+ or the special Rivers of Light dining package (which guarantees you nice seats on the Dinoland side) will be by far the best choice for most.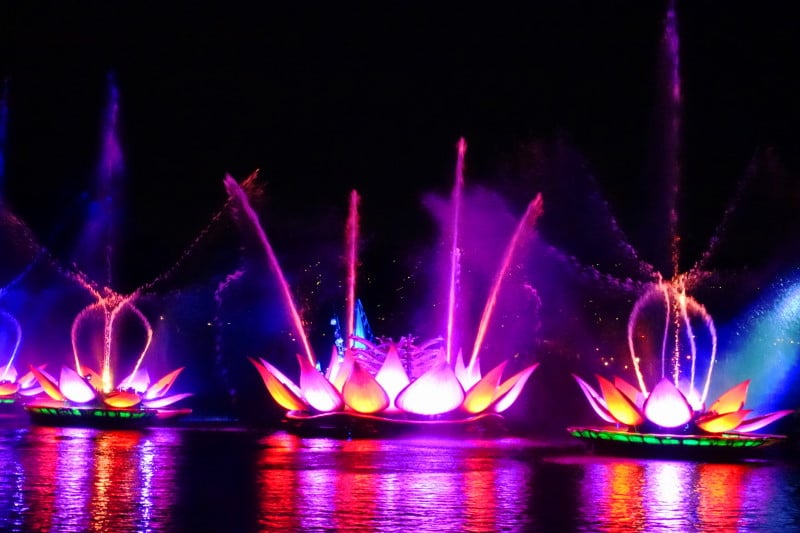 Those on a one-day visit to Animal Kingdom—especially after Pandora opens in late May 2017—will be best served by buying the dining package.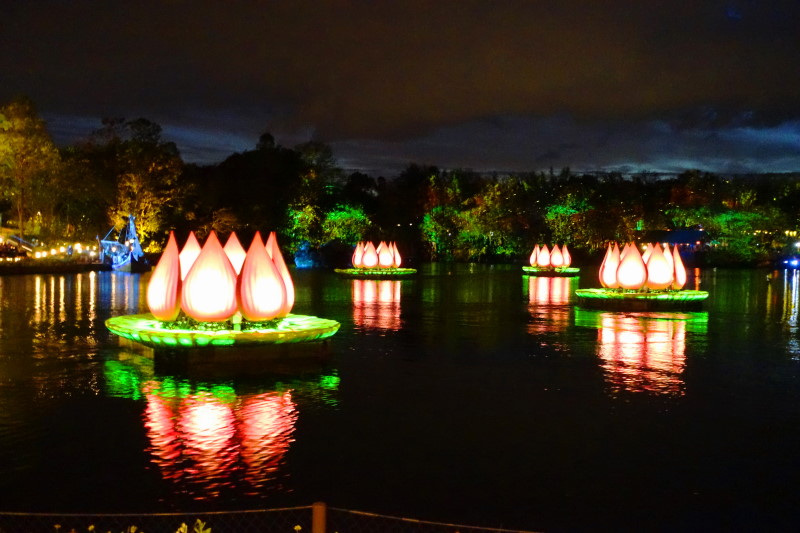 This is because you can't add FastPass+ until after you used all the ones you pre-booked, and you will use your FastPass+ for Rivers of Light so late that little or nothing will be available after it ends.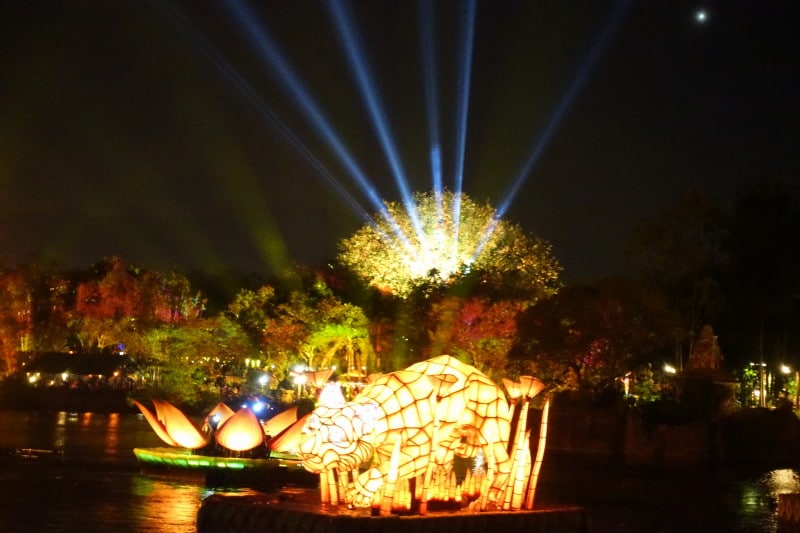 Those with two days in Animal Kingdom should get a FastPass+ for Rivers of Light.
My co-author Josh has more info on the dining packages for Rivers of Light—plus much better pictures of the show—on his site easyWDW.com here.


Follow yourfirstvisit.net on Facebook or Google+ or Twitter or Pinterest!!