Dining at Disney's Beach Club Resort
By Dave Shute
(For the first page of this review of Disney's Beach Club Resort, click here.)
The Beach Club has two table service restaurants.
More table service dining is within walking distance at the Yacht Club and BoardWalk, but none has great kid or family appeal except breakfast at Trattoria al Forno.
Quick service dining is quite limited, with just small venues at the back of the Beach Club gift shop and at the main pool. Another trivial option quick service  is in the Yacht Club gift shop.
At one end of the Beach Club, on the way to the Yacht Club (part of the same massive interconnected building) is Cape May Cafe, a table service restaurant that does Mickey-less character breakfasts with Minnie, Goofy and Donald, and a seafood-focused buffet at night.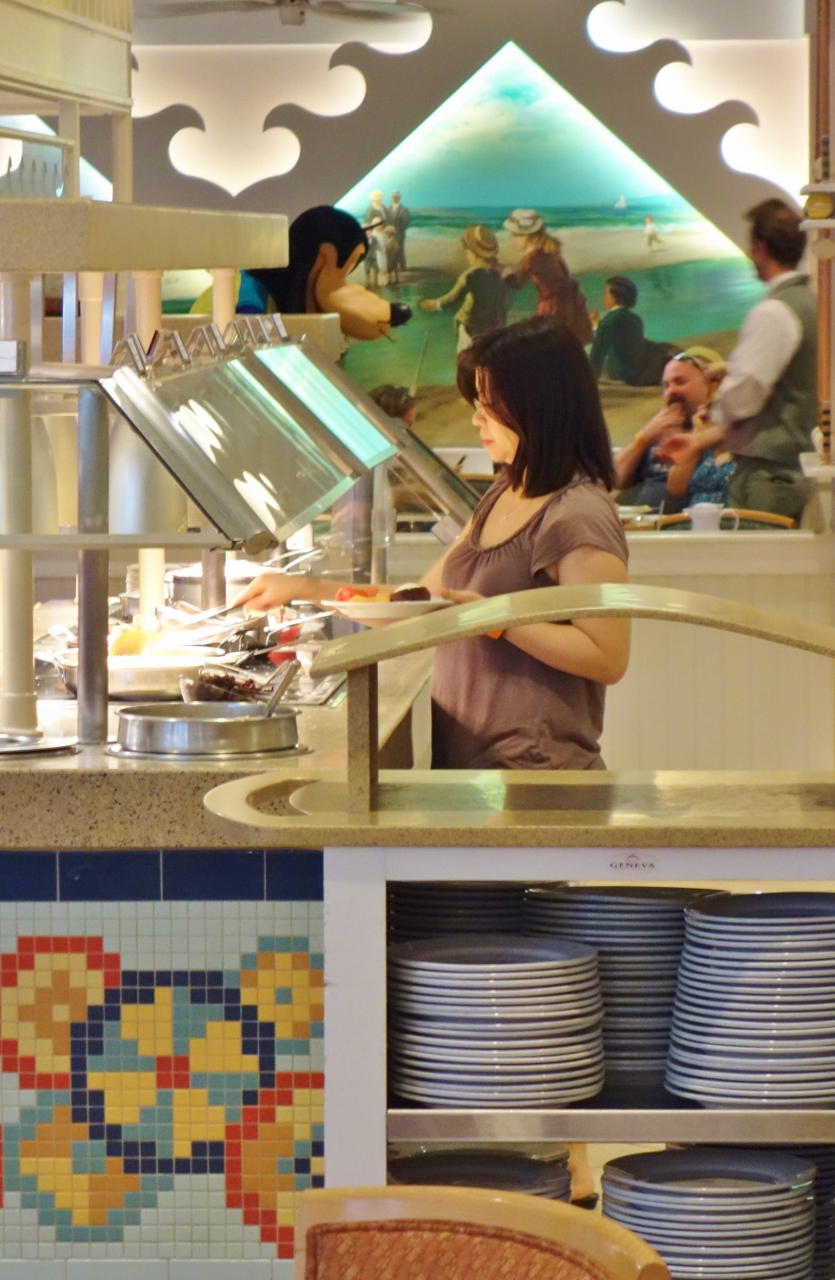 Goofy in the distance…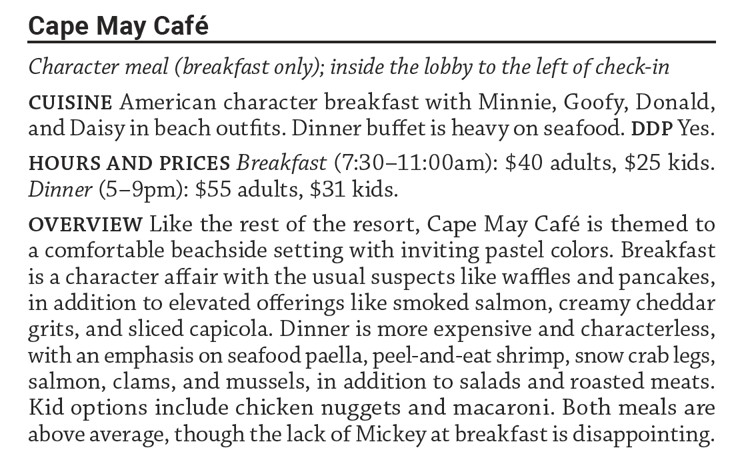 …and the review from our book, The easy Guide to Your Walt Disney World Visit 2019.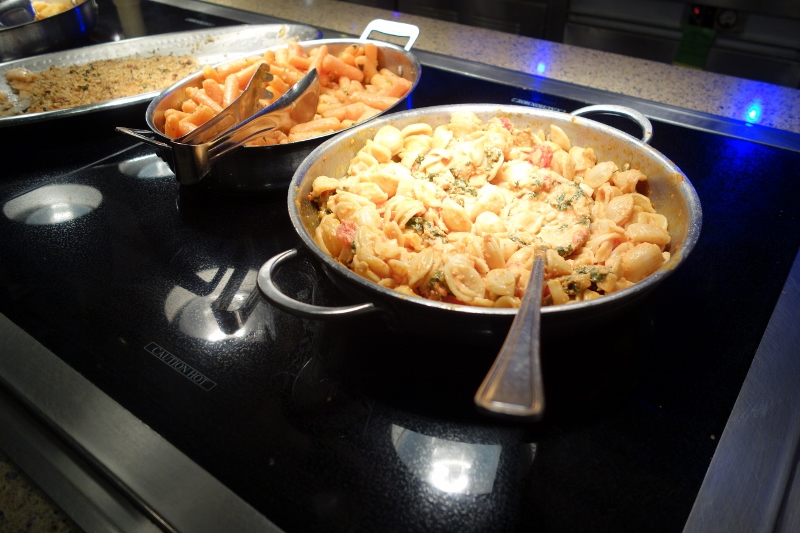 Above is a shot of part of the Cape May dinner buffet…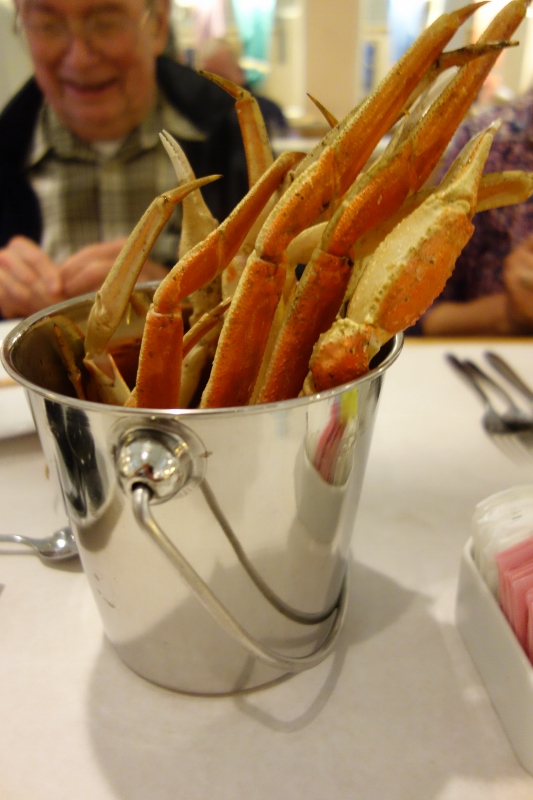 …the crab legs, not part of the buffet but rather sent straight from the kitchen on request…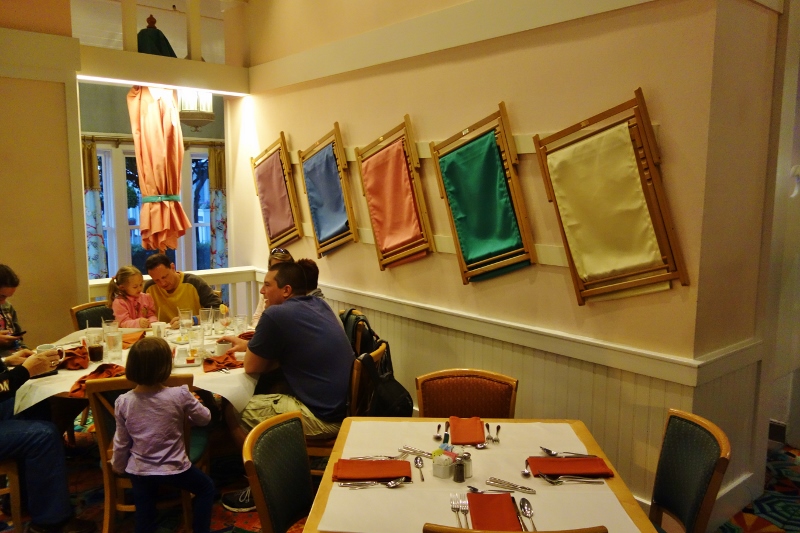 …and the overall milieu.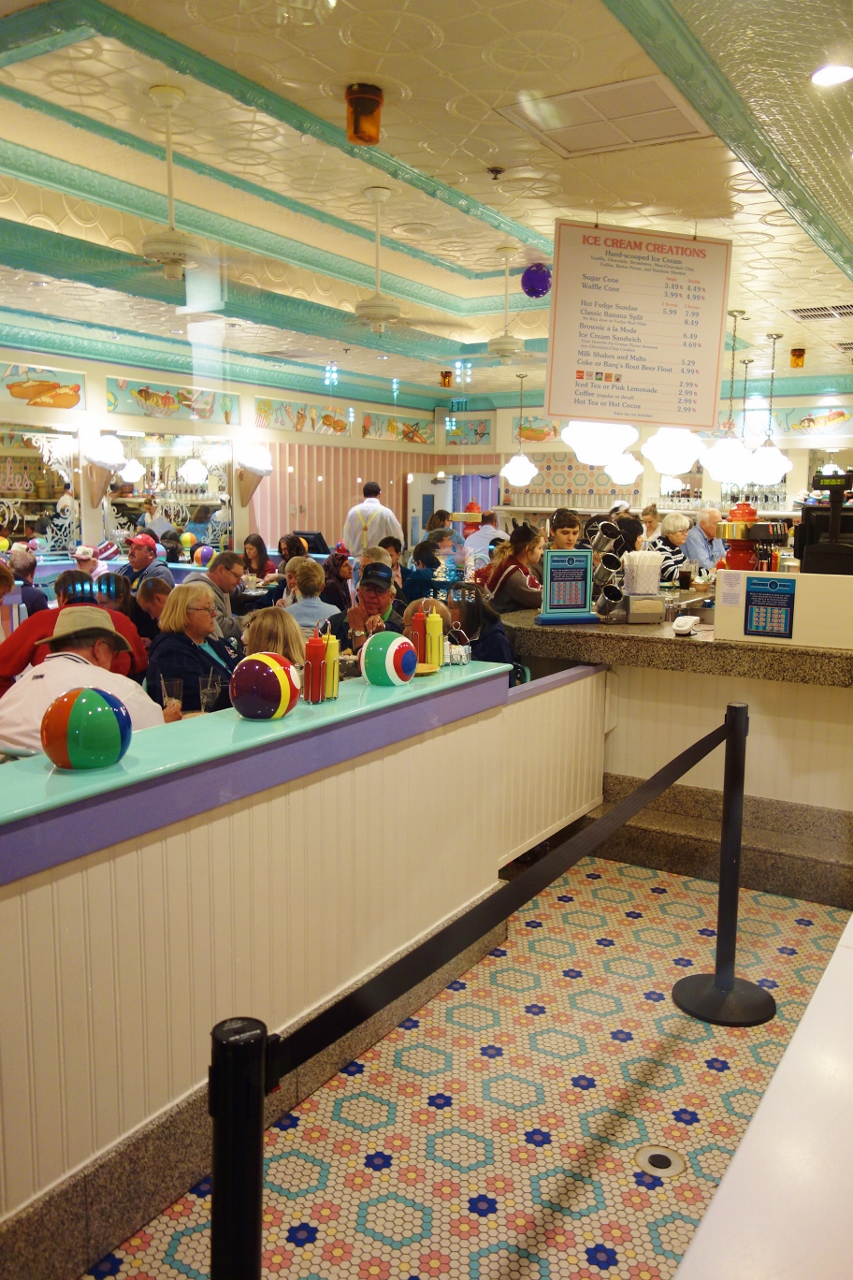 There's another table-service option, accessible from on the outdoor veranda walkway connecting the Beach Club and Yacht Club, Beaches and Cream.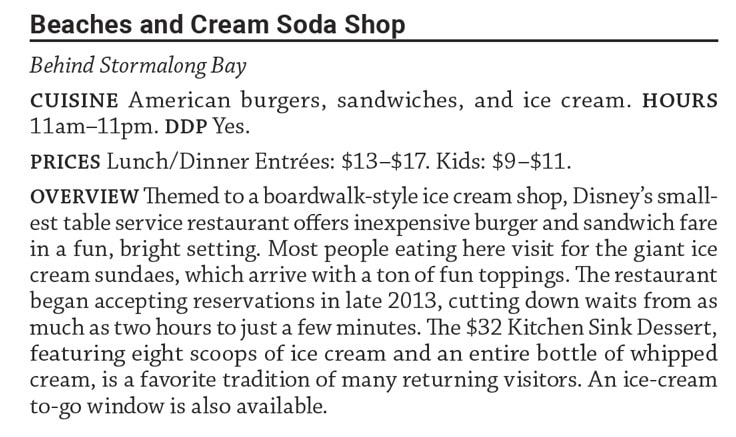 Above is its review from our book, The easy Guide to Your Walt Disney World Visit 2019. Beaches and Cream will be closed for refurb in much of the second half of 2019, beginning in early August.
There are more table service dining options within walking distance at the Yacht Club and BoardWalk, none of any special appeal to kids except a character breakfast with Ariel, Eric, Rapunzel,and Flynn Rider at Trattoria al Forno.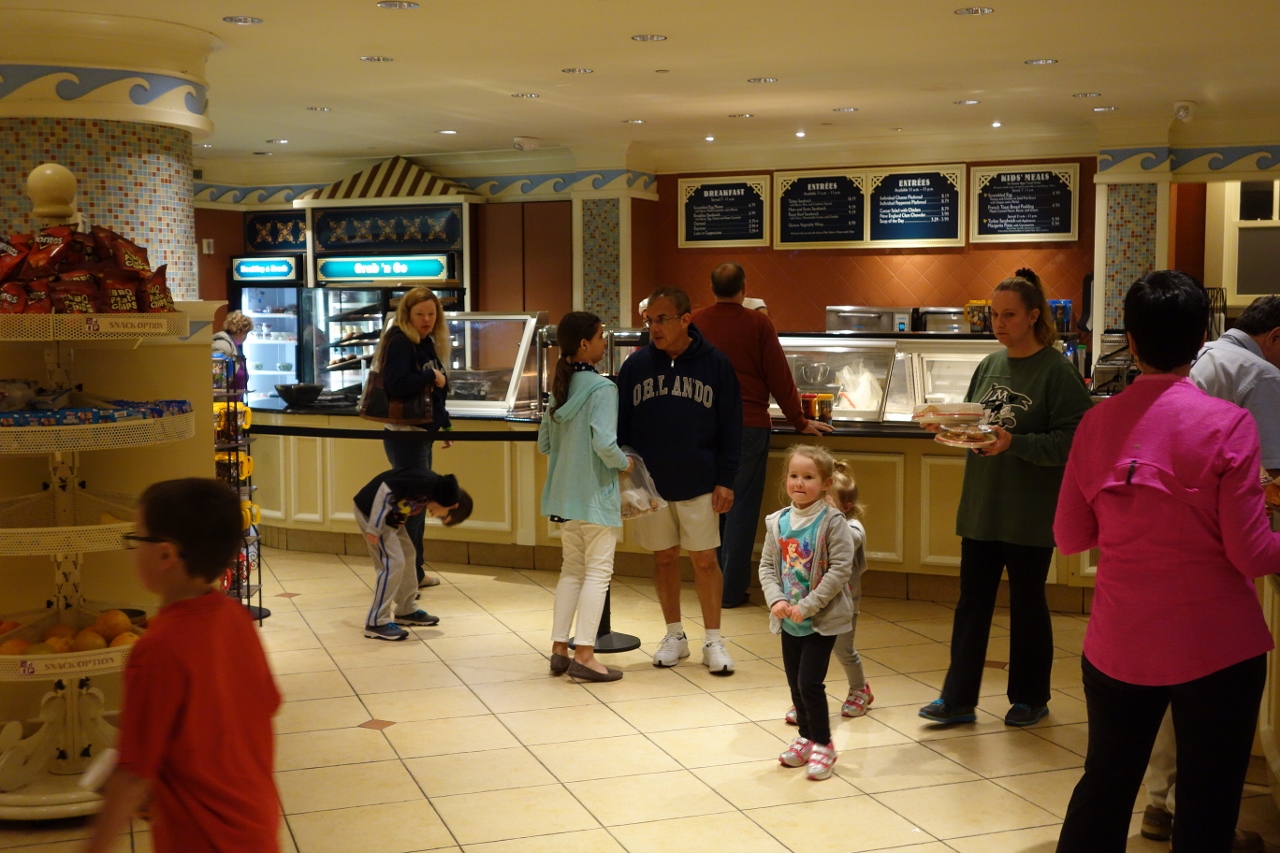 In this gift shop is also what passes for the only counter-service inside the Beach Club–too small, too slow, too thin a menu.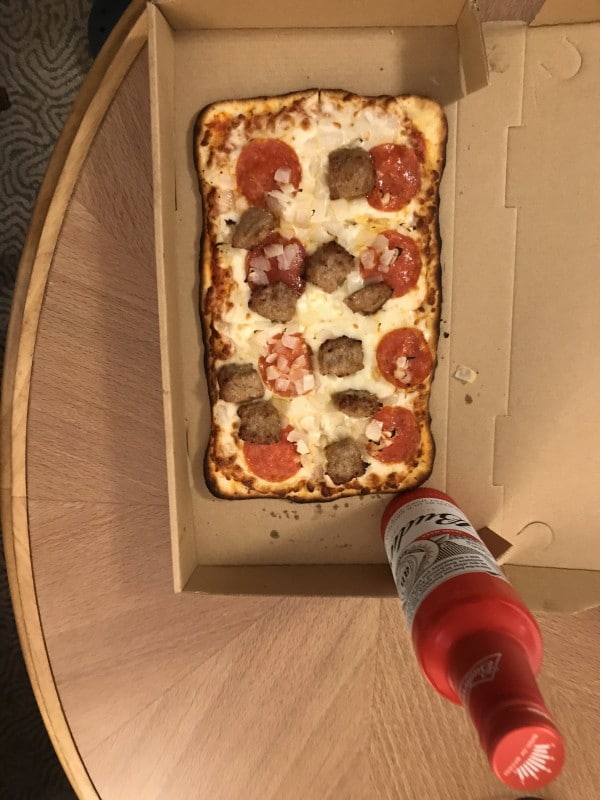 On my last visit, the lunch/dinner menu had flatbreads, salads and soup both meals.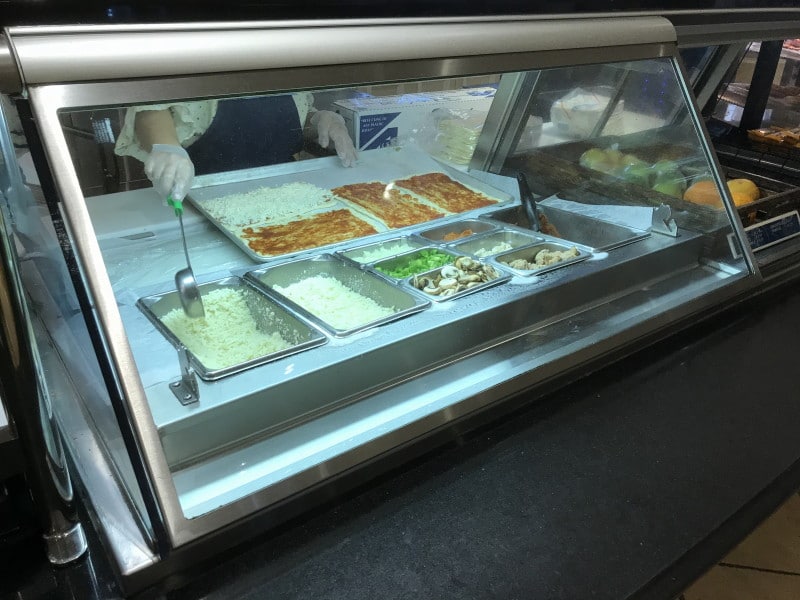 You can design your own flatbread based on what's available.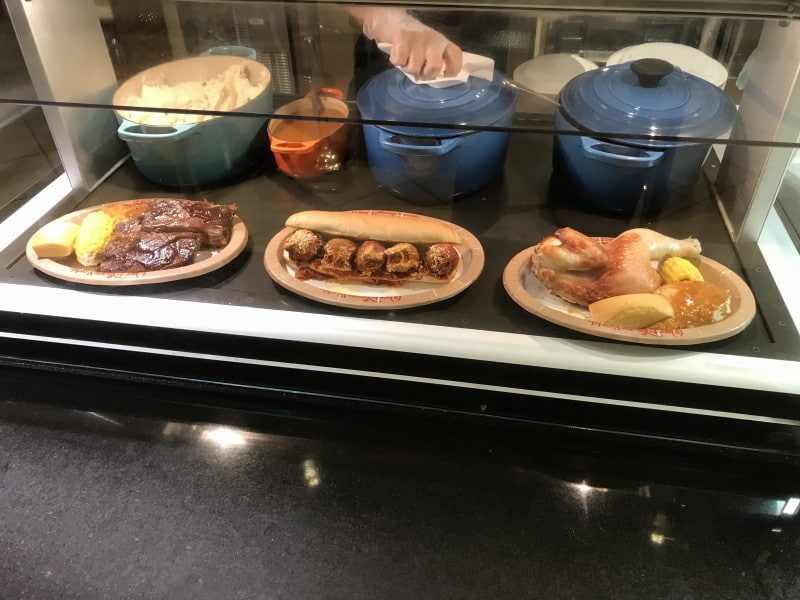 Lunch in addition had a meatball sub, and dinner added to the sub ribs and chicken with sides.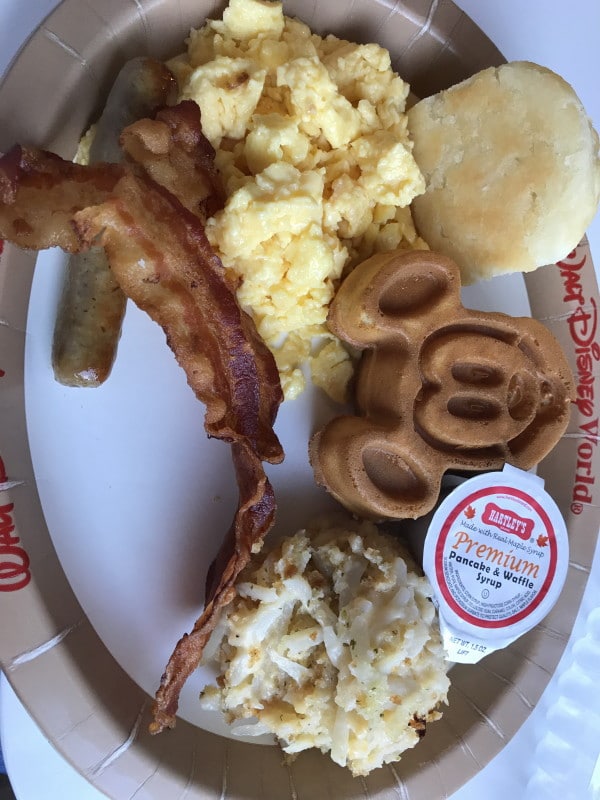 Breakfast offerings are a little better–partly because a limited menu works better at breakfast.
But in general all three of the Epcot resorts have weak counter service options compared to the other DIsney World deluxe resorts.
I don't know why.  Part is a consequence of design–there's actually not much room on the ground floors of the Yacht and Beach Clubs, or on the second floor of the BoardWalk Inn, to even put such places.  But I suspect that the real reason is that most offerings on the BoardWalk itself, and almost all in Epcot's World Showcase, are run by third parties, and Disney does not want to undercut their opportunity to sell meals…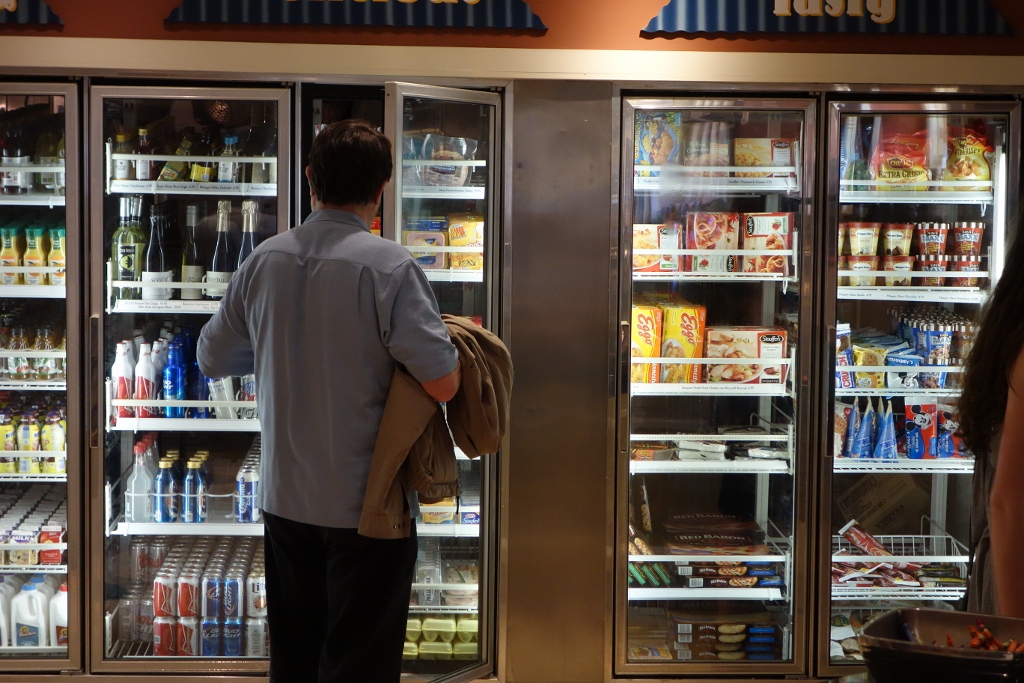 At least the cold food section of the gift shop is better stocked than that of most other Disney World gift shops.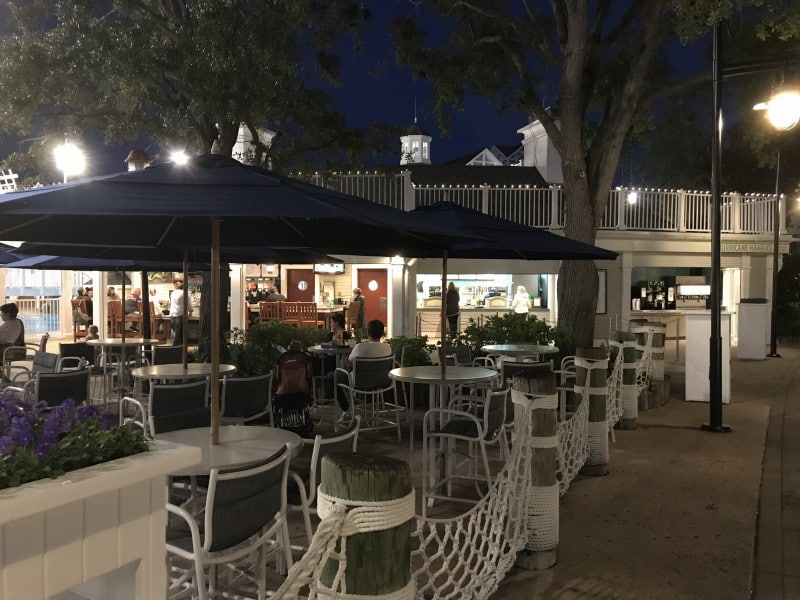 At the main pool shared by the Beach and Yacht Clubs, Stormalong Bay, the pool bar and grill, Hurricane Hanna's, offers a different set of quick service options.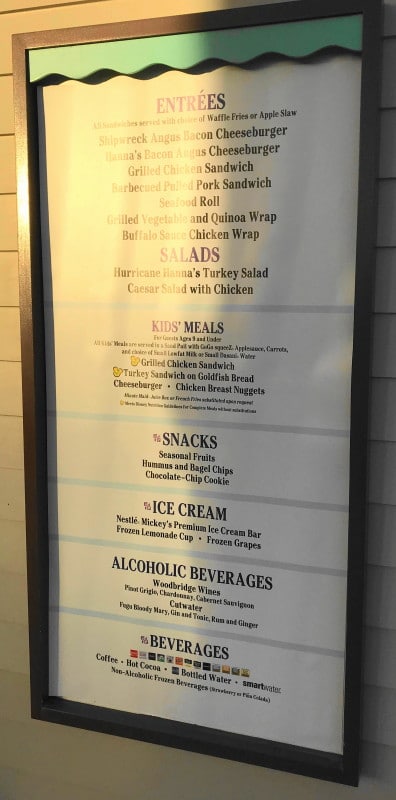 Here's the menu, but you'll probably find it more legible on Disney's site here.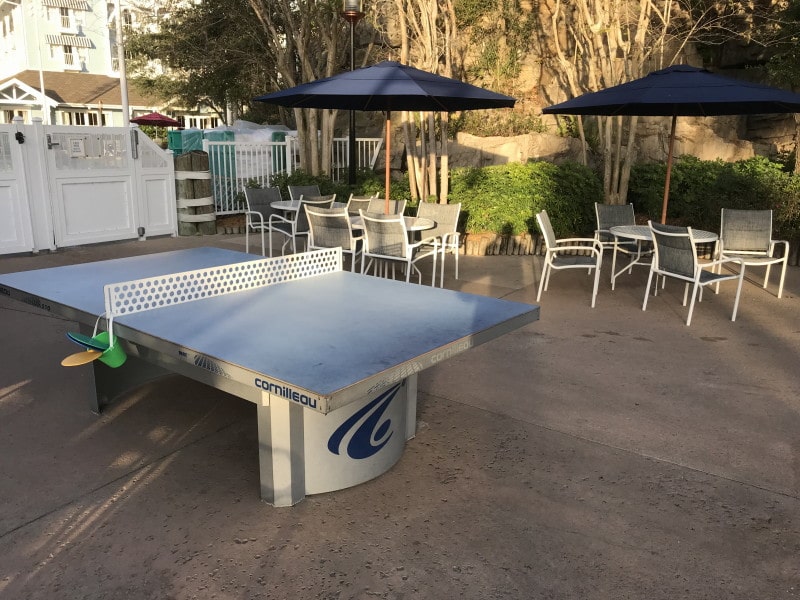 Waits can be long at Hurricane Hanna's, but you at least there's a ping-pong table!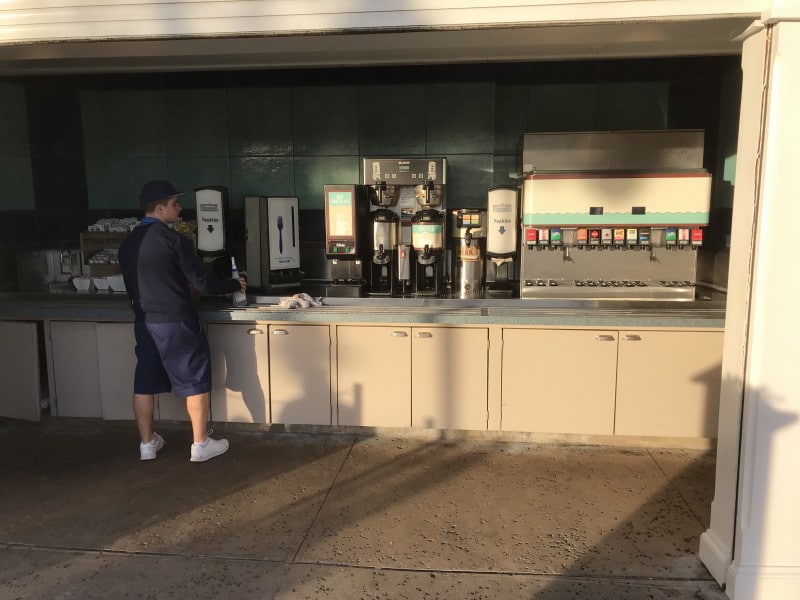 Hurricane Hanna's also has a refillable mug station.
More on all these options is on Disney World's website here.
This review continues here!
PAGES IN THIS REVIEW OF DISNEY'S BEACH CLUB RESORT
OTHER KEY PAGES FOR WHERE TO STAY AT DISNEY WORLD


Follow yourfirstvisit.net on Facebook or Twitter or Pinterest!!
RELATED STUFF