The Pools at Disney's All-Star Sports Resort
By Dave Shute
For the  first page of this review of Disney's All-Star Sports Resort, click here.
THE POOLS AT DISNEY'S ALL-STAR SPORTS RESORT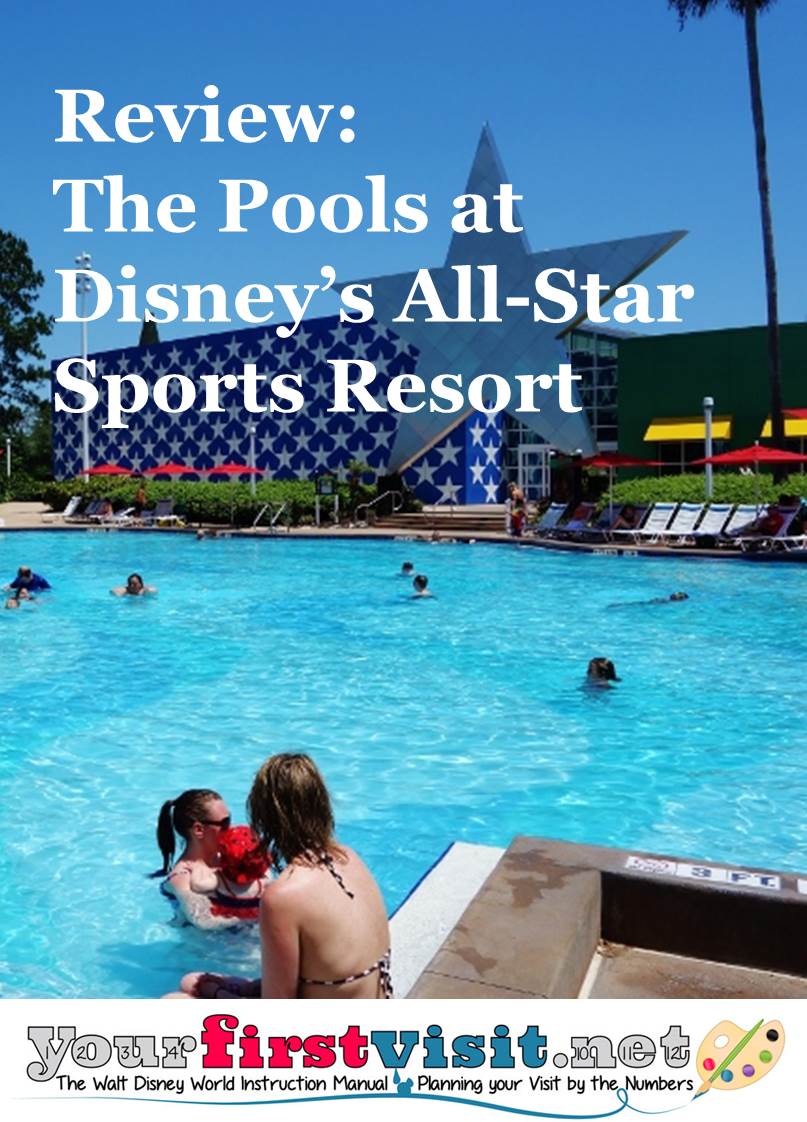 Each of Disney's All-Star Resorts has two pools. There's a larger one between two accommodations buildings just outside of the central lobby/dining/shops area, and a smaller one back in a different area.
At All-Star Sports, the larger main pool is between the Surf's Up buildings. Here you'll also find pool games played with Disney cast members, and evening movies.
The smaller one–but not that small–is over between the Homerun Hotel buildings, and is themed as a baseball infield, with  Goofy on the pitcher's mound.
The larger Surfboard Bay pool: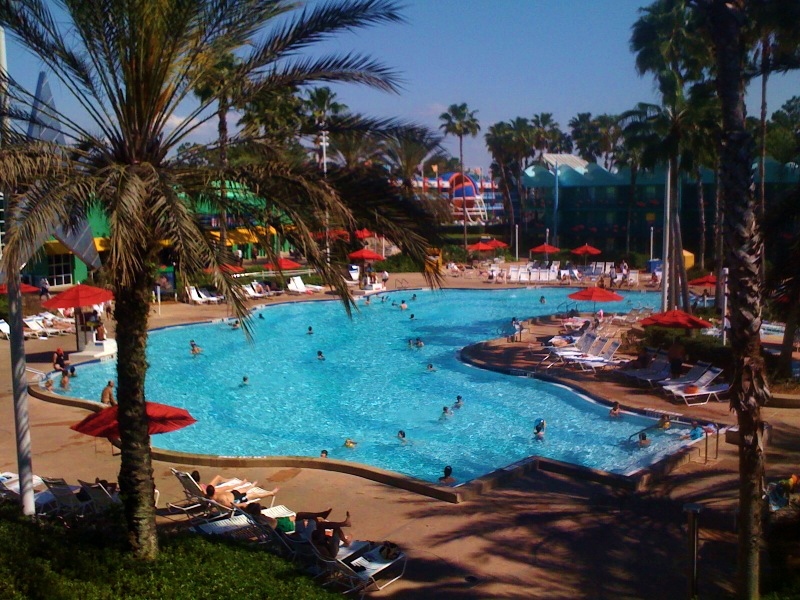 From another angle: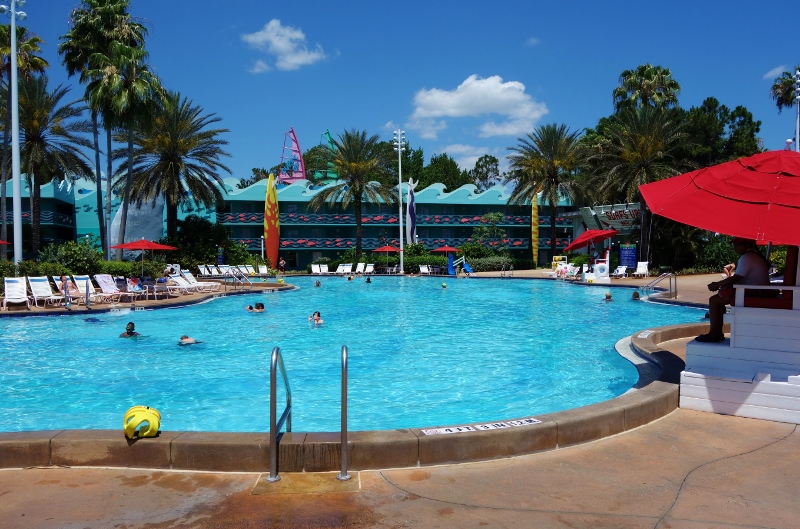 Movies show here many nights. Each of the All-Stars has a different movie schedule, so also check out what is playing at All-Star Music–a short walk away.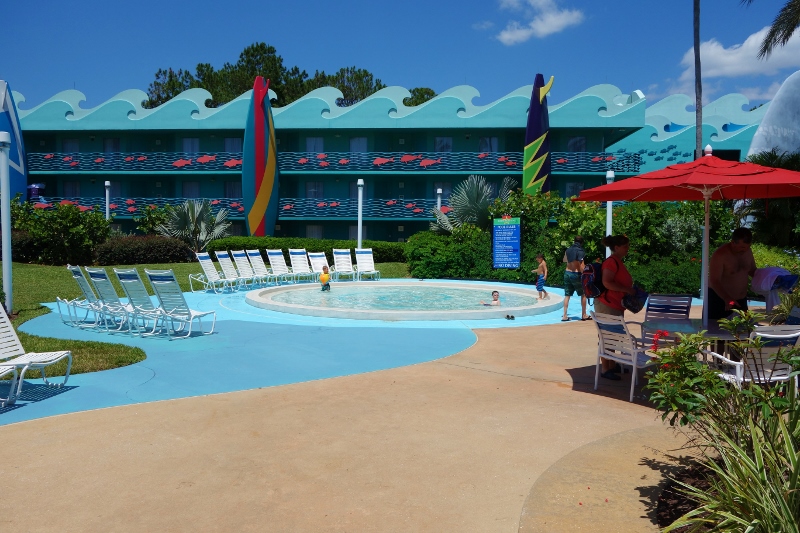 Nearby is a kid's play pool.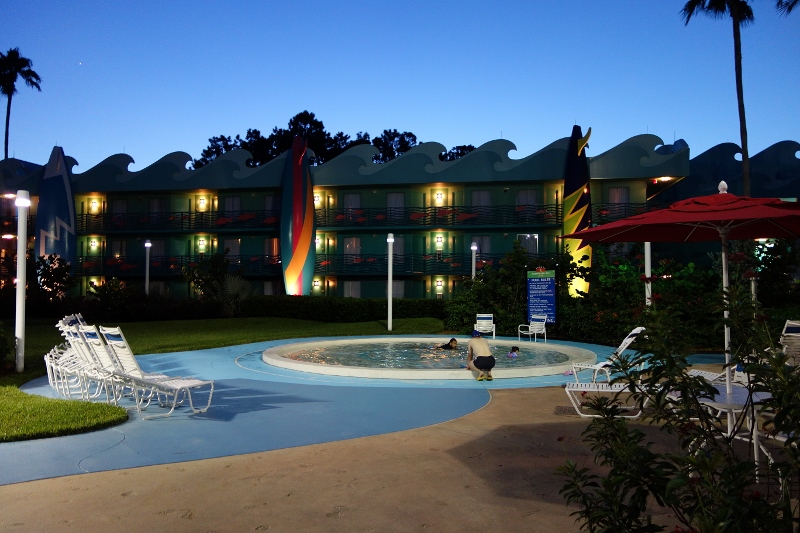 The play pool at night.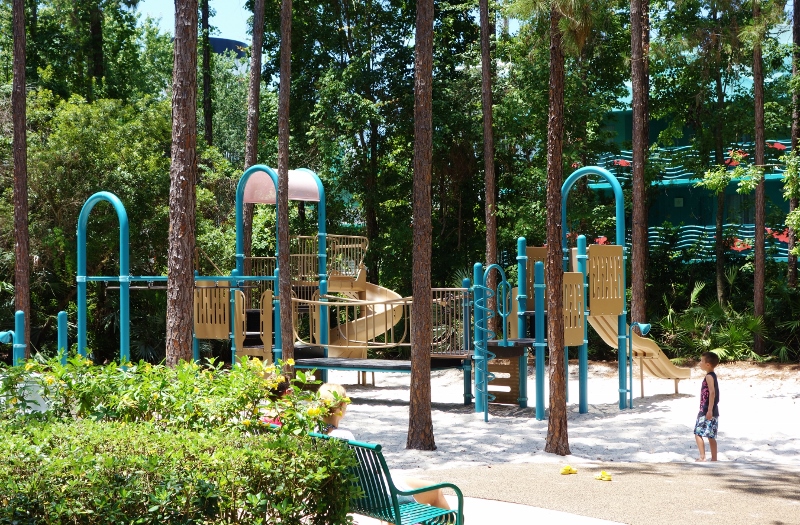 There's also pool-side ping pong tables. A little away from the pool is a playground.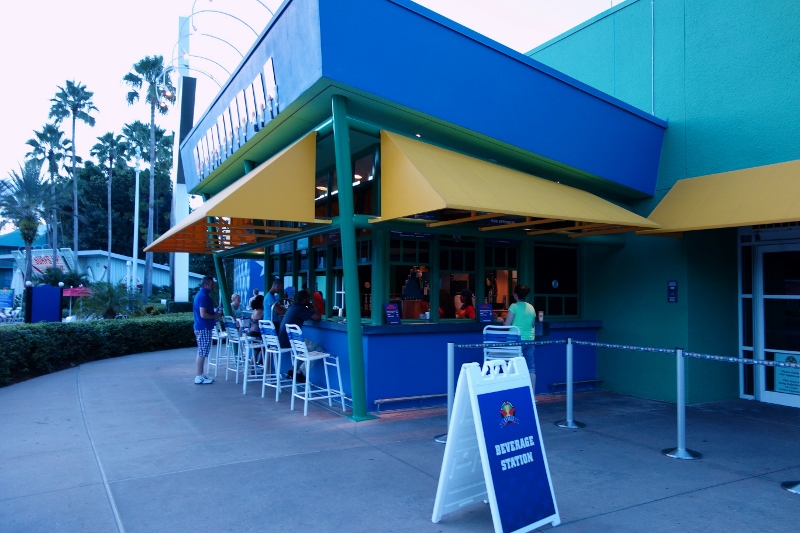 Between the pool area and the food court (and serving both) you'll find this bar.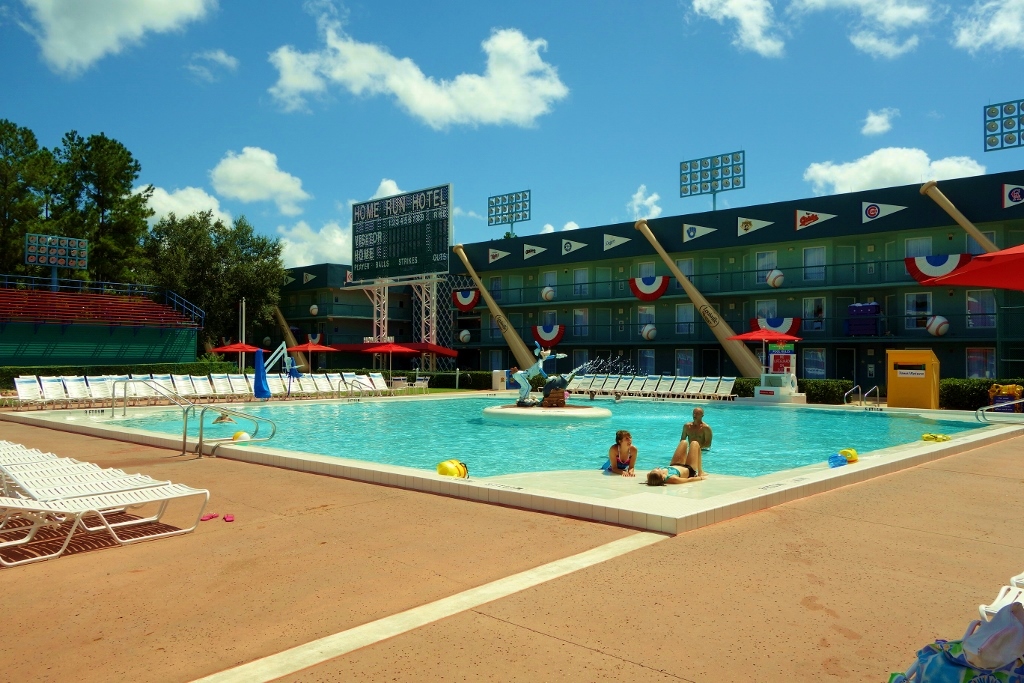 Deeper in the resort in the Homerun Hotel area is the Grand Slam pool, themed as a baseball infield with Goofy on the pitcher's mound.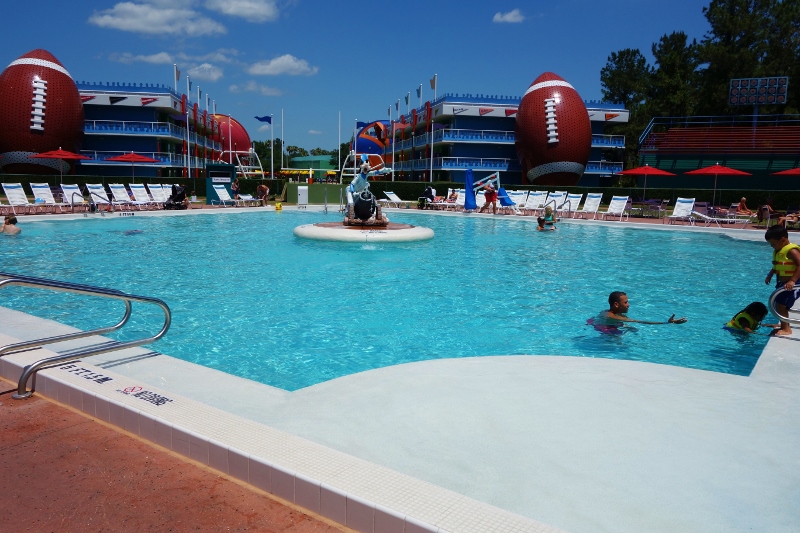 Another view of the Grand Slam pool. The "bases" are raised to just a few inches below the water level. This makes them one of the best places to sunbathe in all of Walt Disney World!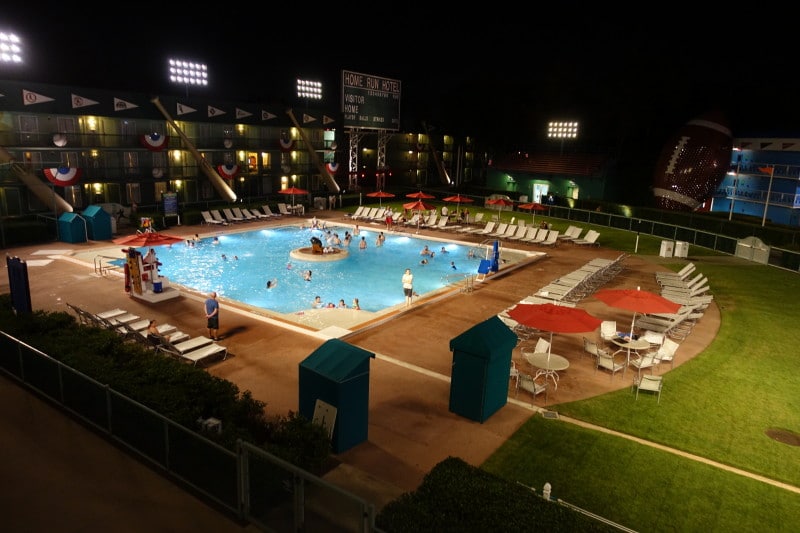 The Grand Slam pool at night
None of the pools at Disney's value resorts have slides, and they also sometimes don't provide towels–you are to bring your towels from your room. (Call housekeeping if you need more.)
MATERIAL IN THIS REVIEW OF DISNEY'S ALL-STAR SPORTS RESORT
OTHER KEY PAGES FOR WHERE TO STAY AT DISNEY WORLD


Follow yourfirstvisit.net on Facebook or Twitter or Pinterest!!
RELATED STUFF