Photo Tour of a Standard Room at Shades of Green Resort
By Dave Shute
(For the first page of this review of Shades of Green, see this.)
PHOTO TOUR OF A SHADES OF GREEN STANDARD ROOM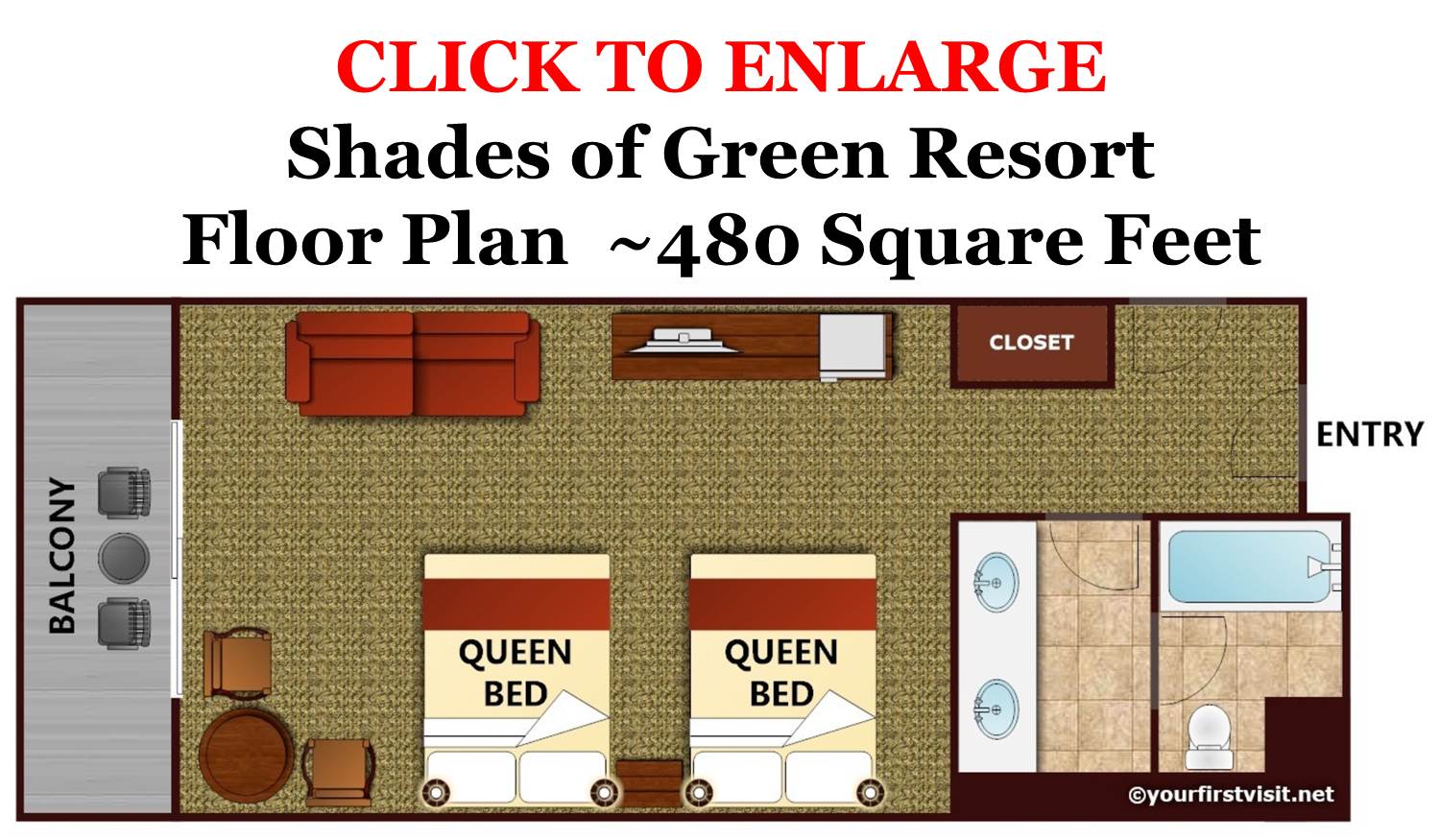 Standard rooms at Shades of Green are among the largest at Walt Disney World, and are larger than those in any Disney-owned hotel.
The floor plan is of one of the newer Palm wing rooms.  Magnolia wing rooms have the same stuff, but the couch is closer to the balcony, the beds closer to the bath, and there's short half walls separating a bit the couch/table area from the rest of the room.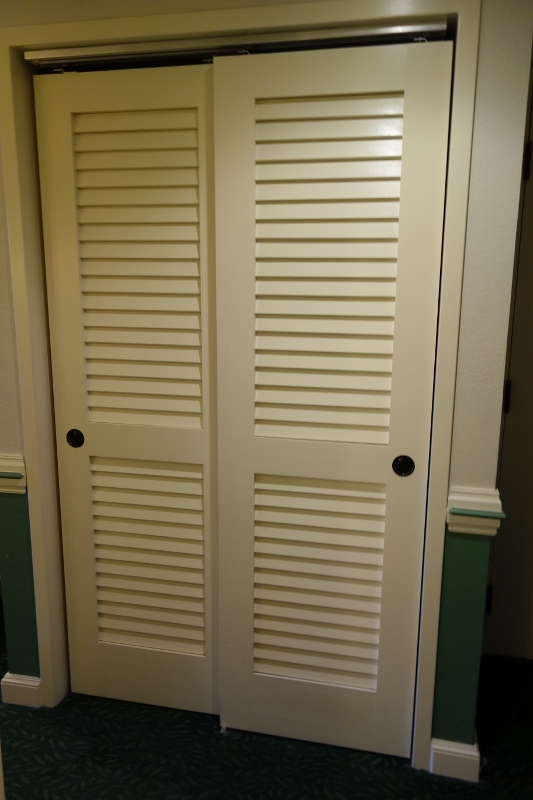 At the entry, on one side is the connecting door, and then after that a large closet.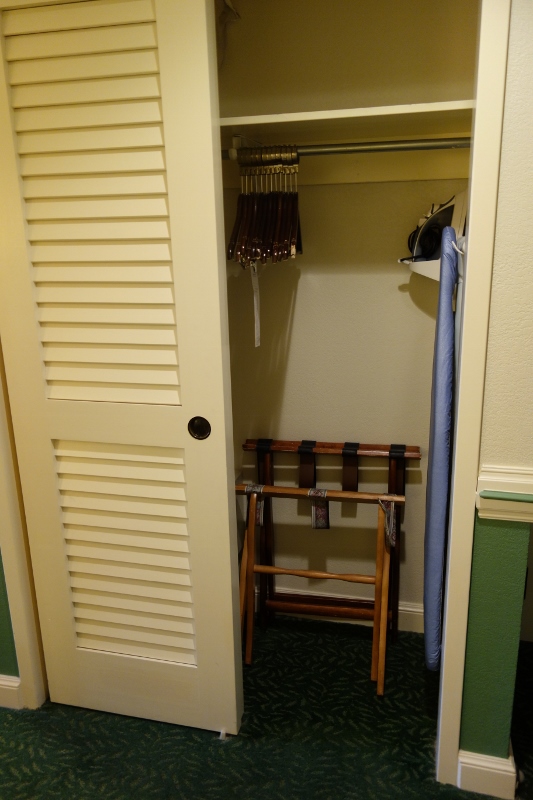 Here's the door side of the closet…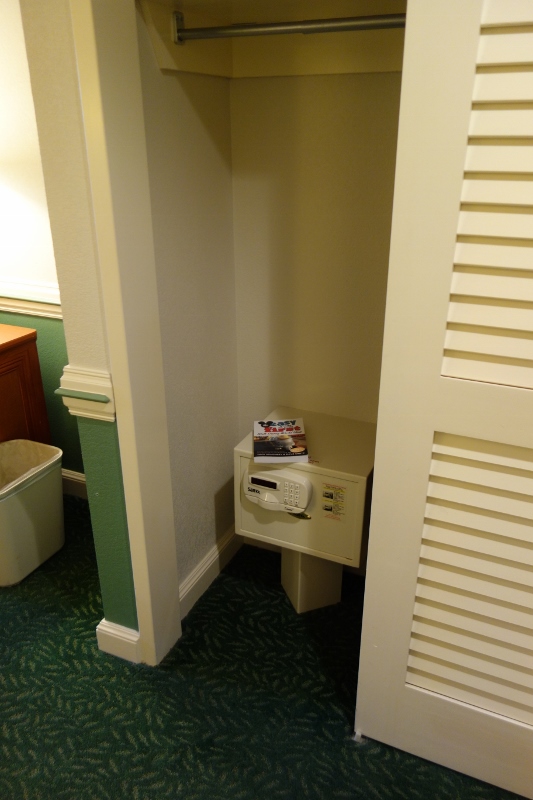 …and the room side.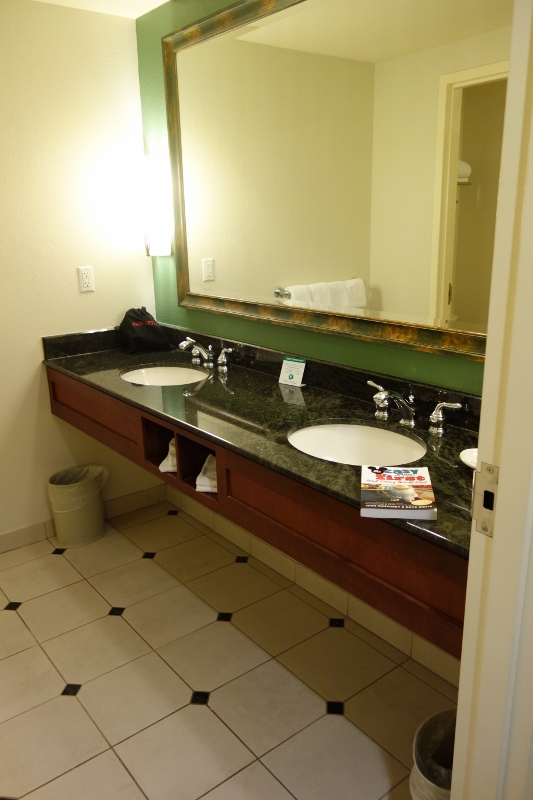 On the other side of the entry is the divided bath. One part has sinks, and unlike in many Disney rooms, there's a door between the sinks and the hall…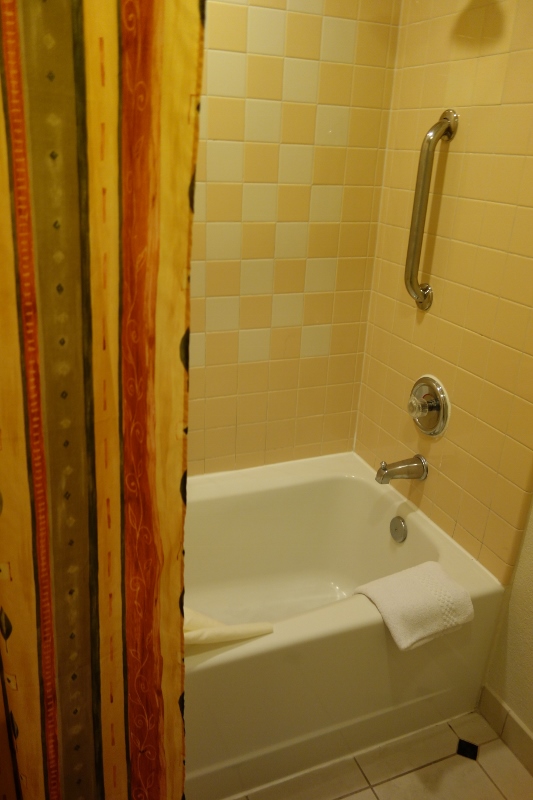 …then, in their own separate room, you'll find the tub…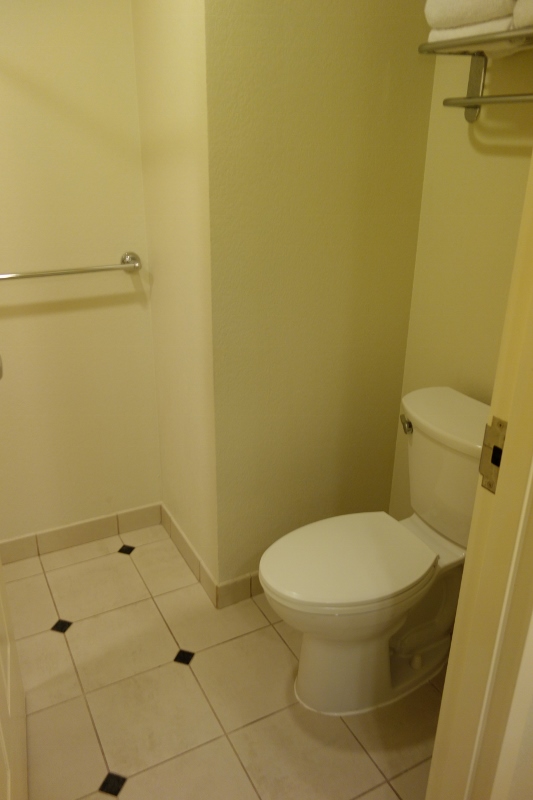 …and toilet.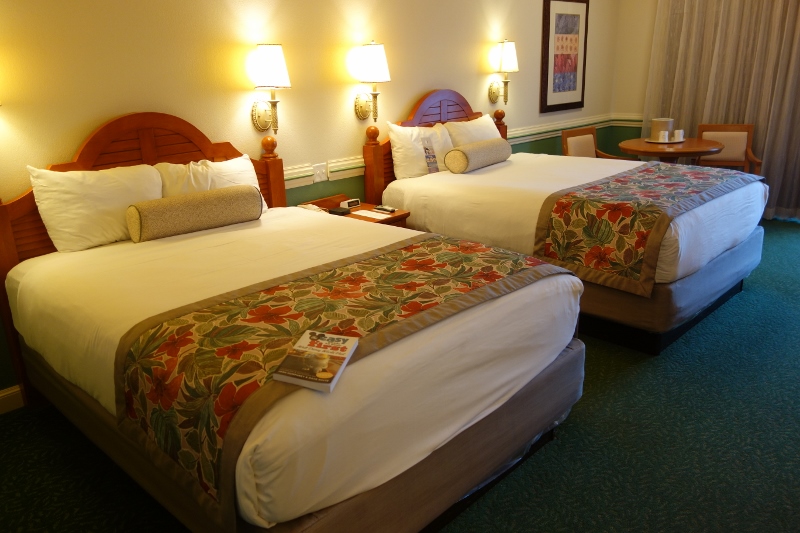 Further down into the room, one side has the queen beds and a table and chairs.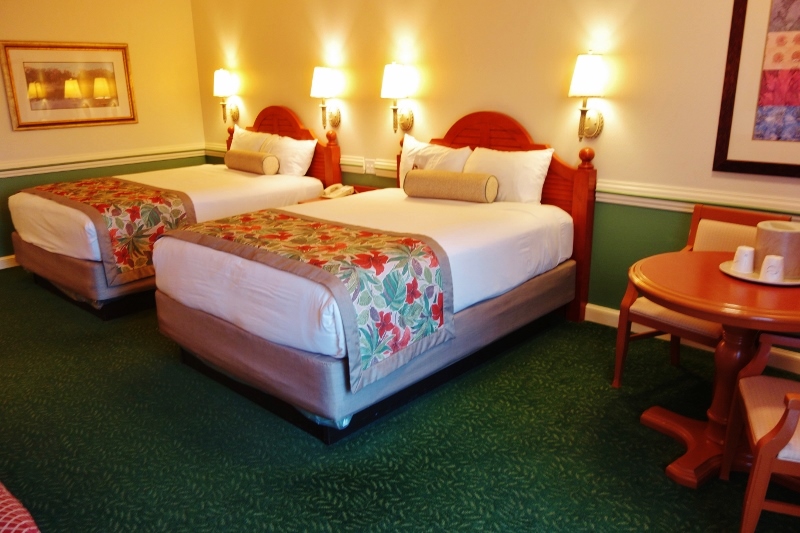 The beds and table from the other side…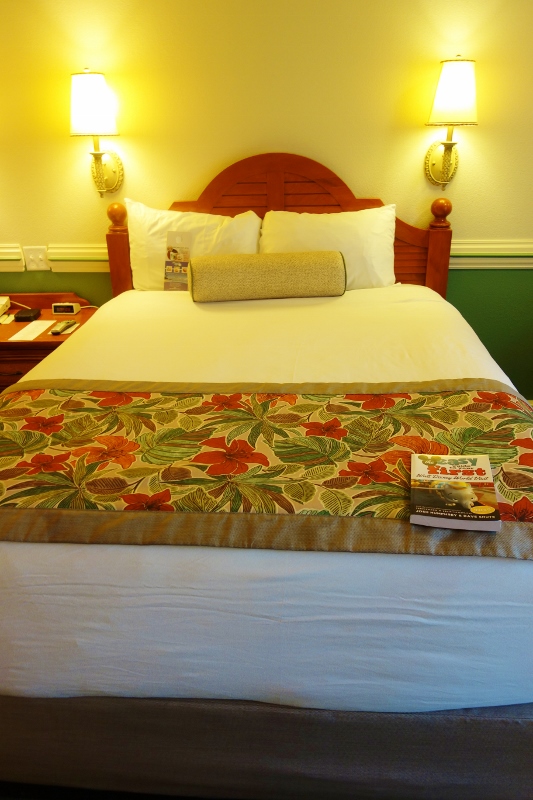 …a closer view of a bed.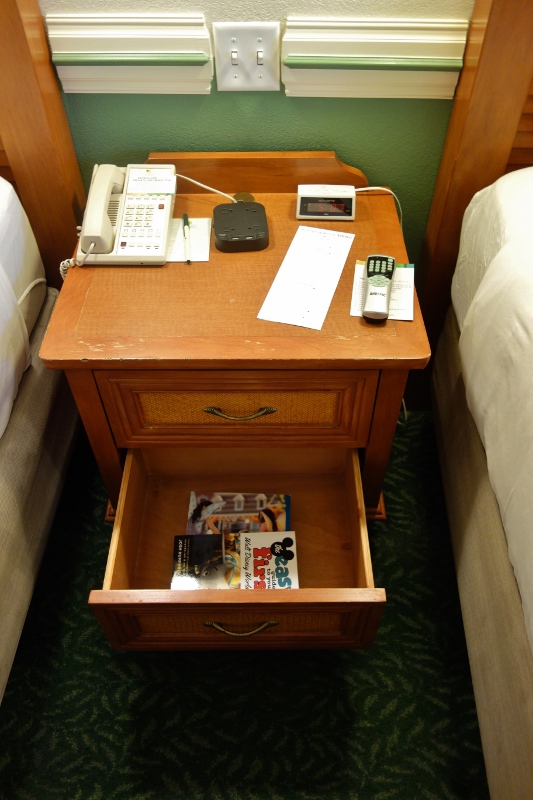 The bedside table, with a bit of storage. The black square object is a powerpoint with jacks for four power plugs.  If your laptop's power cord explodes while it's plugged into this, it may short out much of your room, including your TV, during the Super Bowl.  I'm just sayin'.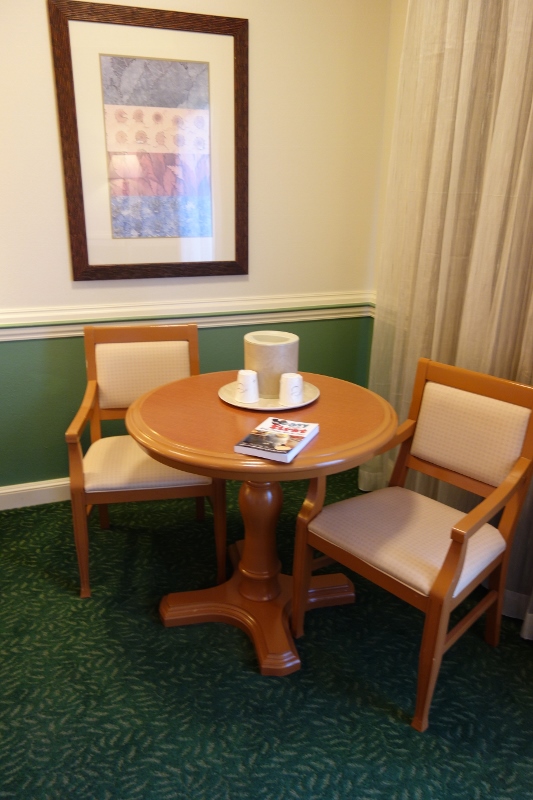 The table and chairs.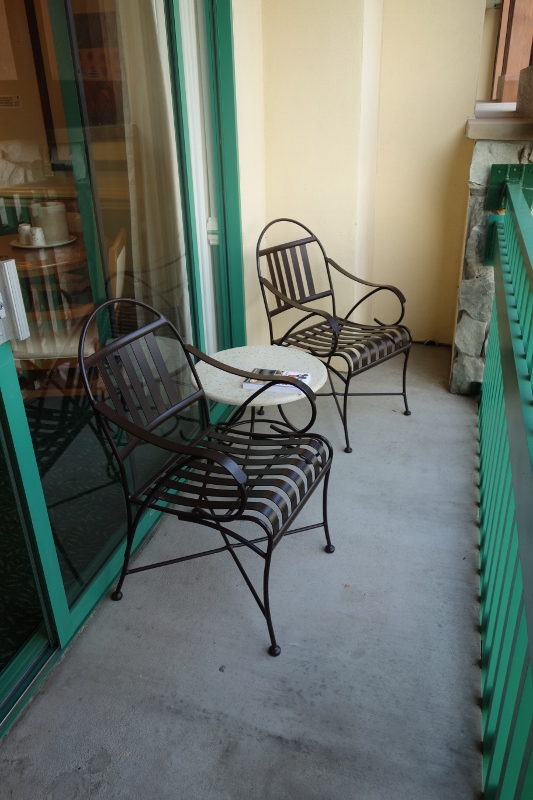 At the end of the room is two wide sliding glass doors that open to the balcony. Every room has a full-width balcony.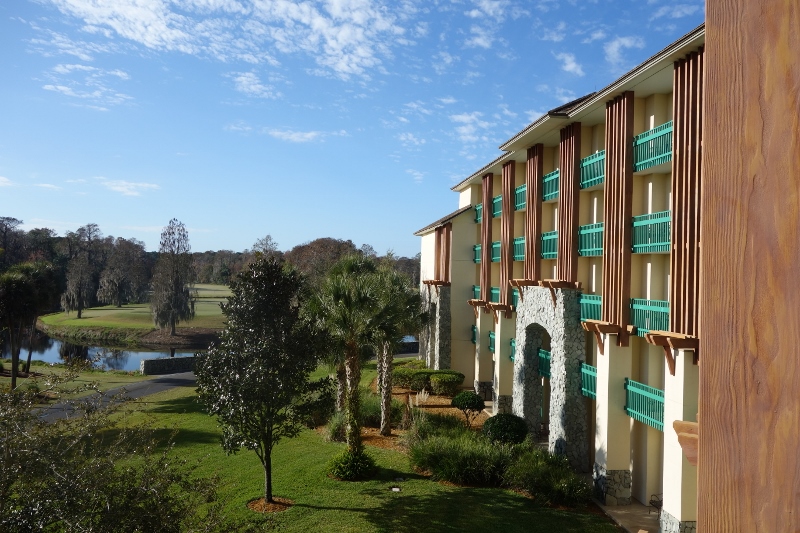 There are no bad views at Shades of Green–here's the view from the balcony in our Palm Wing room.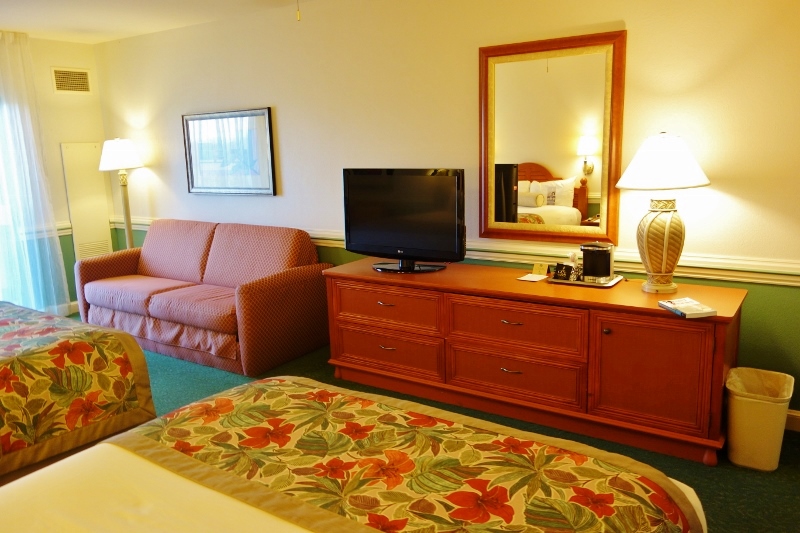 The other side of the room has a convertible couch and a long TV/dresser/mini-fridge thingy.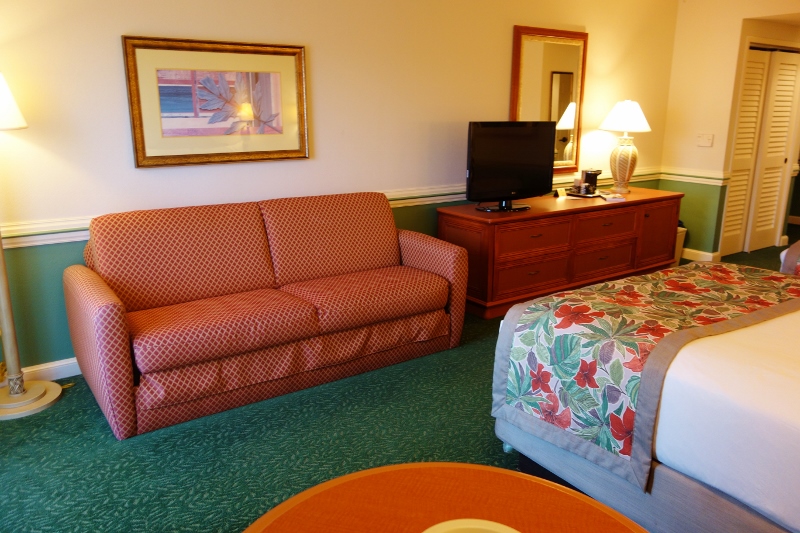 From the other side.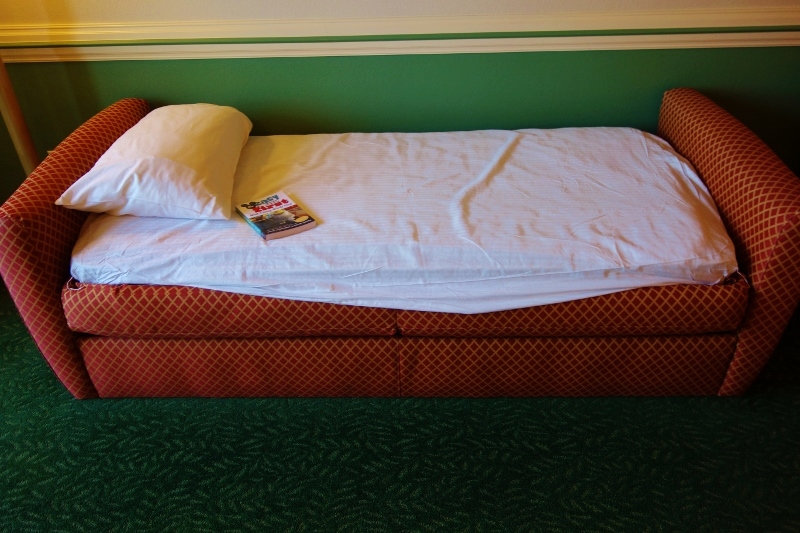 The couch flips down into this bed.  I measured the bed as 72 inches long by 32 inches wide (it sleeps long–there's a couple of inches of clearance at the ends). I spent a night on it, and slept fine.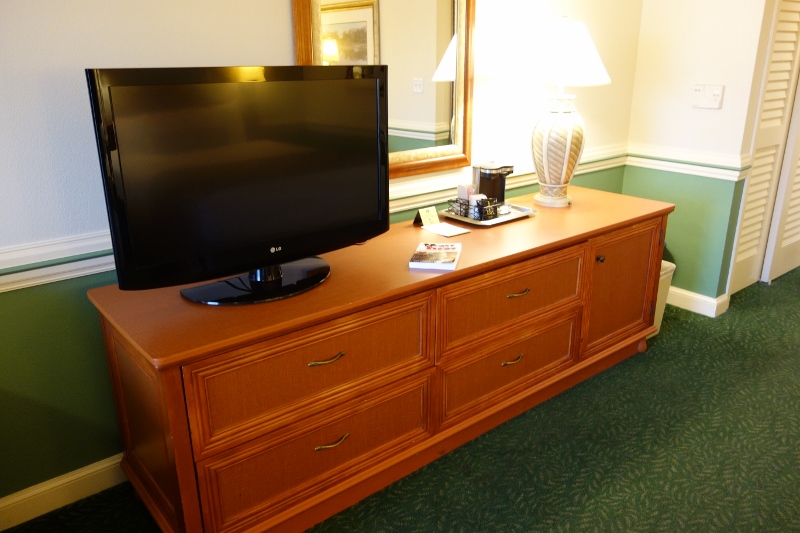 The TV/dresser/mini-fridge thingy is enormous at eight feet long. The coffee service is on top.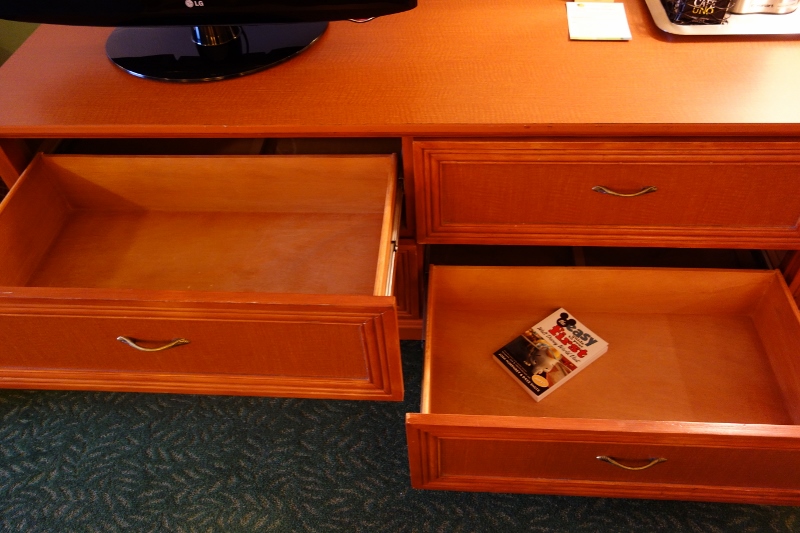 There's plenty of storage here for the five people the room sleeps.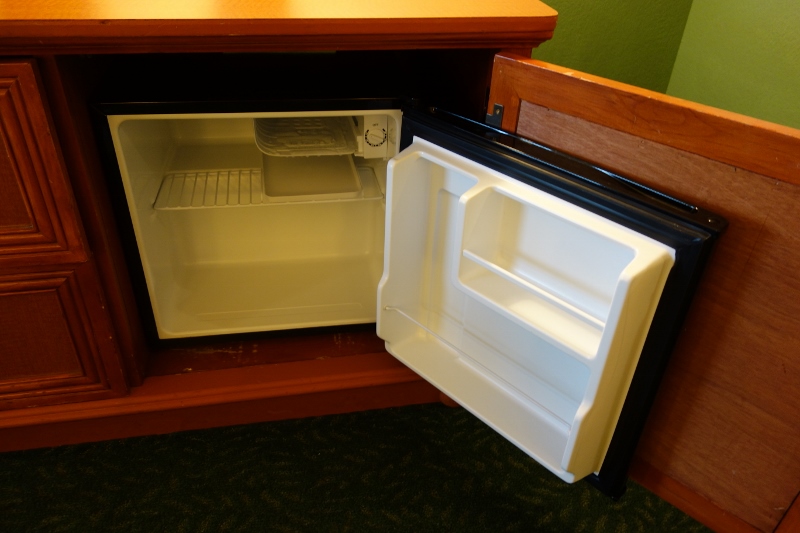 The mini-fridge is typical except for the small freezer compartment, which is now rare in the Disney resorts.
AMENITIES AT SHADES OF GREEN RESORT
This review continues here!
PAGES:  Previous |  1  |  2  |  3  |  4  |  5  |  Next
TOPICS IN THIS REVIEW OF SHADES OF GREEN
Follow yourfirstvisit.net on Facebook or Google+ or Twitter or Pinterest!!
RELATED STUFF