Review: The Pools at Shades of Green Resort
By Dave Shute
(For the first page of this review of Shades of Green, see this.)
THE POOLS AT SHADES OF GREEN RESORT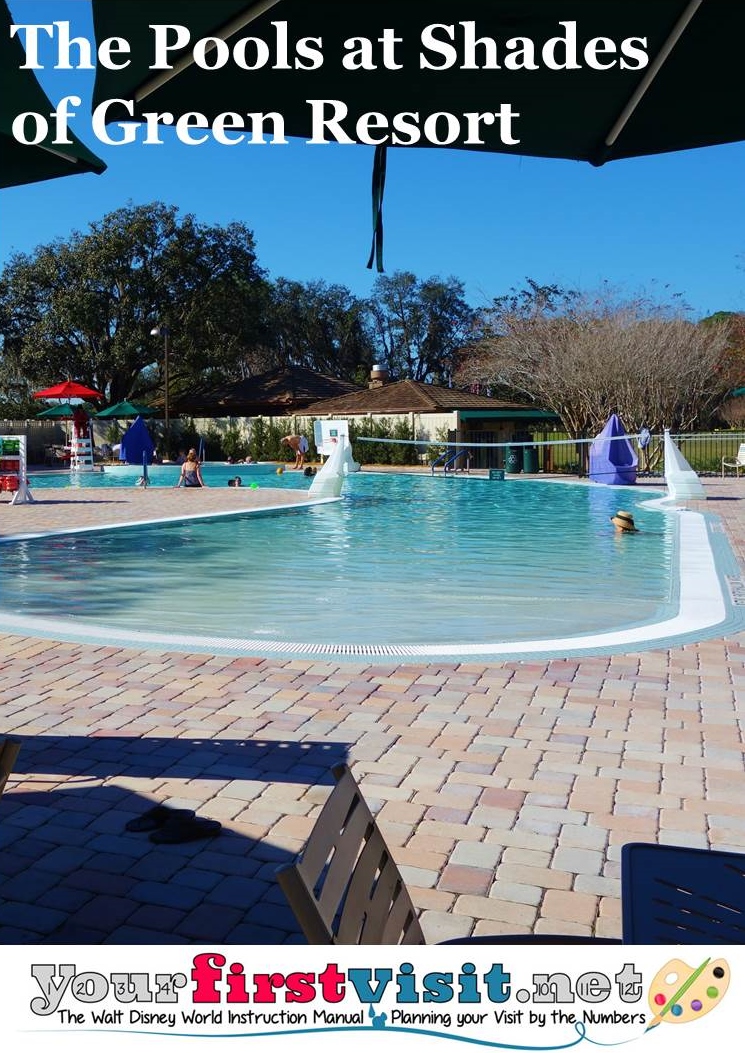 There are two pools at Shades of Green:
The Magnolia pool, closer to all Palm wing rooms and about half of Magnolia Wing rooms, and
The Mill Pond pool, closer to the other half of Magnolia wing rooms
Each has a few distinct features–including some added recently–but either is a great choice for most visitors.
The Magnolia pool is the only one with a hot tub; the Mill Pond pools the only with a pool slide and near a playground and arcade–and right next door to Evergreens!
THE MAGNOLIA POOL AT SHADES OF GREEN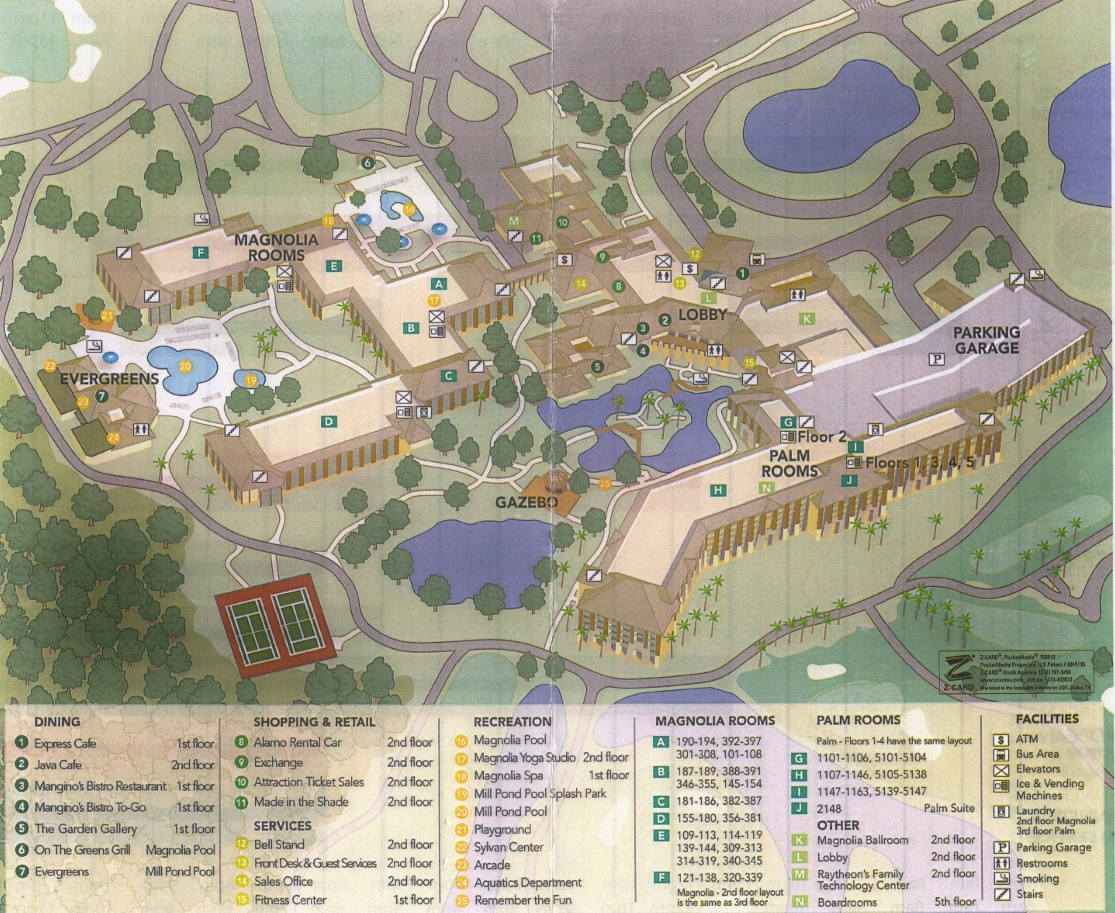 The Magnolia pool is to the right and down as you cross from the lobby to the Magnolia wing. On the map it's near the top, just a little left of center.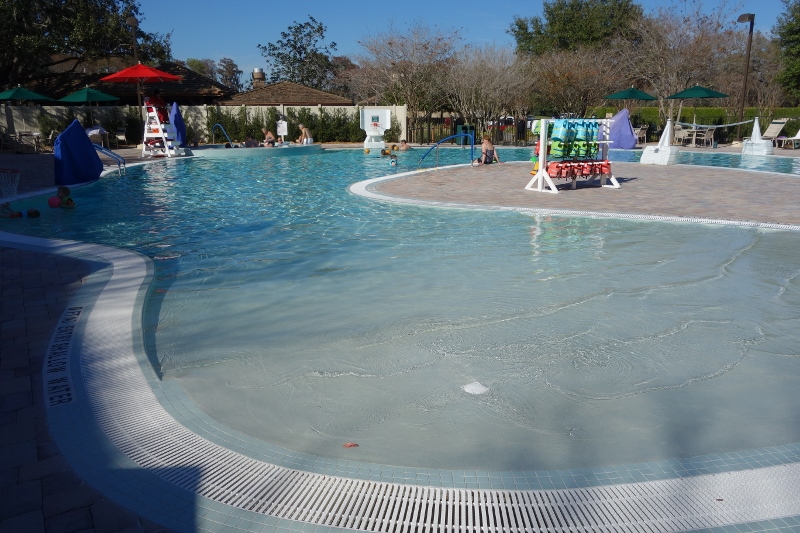 This U-shaped pool was extensively redeveloped in 2013. It now features a zero-entry area (at the bottom of the image) and a hot tub (at the top).
Here's a closer view of the hot tub.
Although the Magnolia pool has a slight feel of "the pool for adults," with its basketball hoop (on the right), pool volleyball net and other features, kids find it fun as well.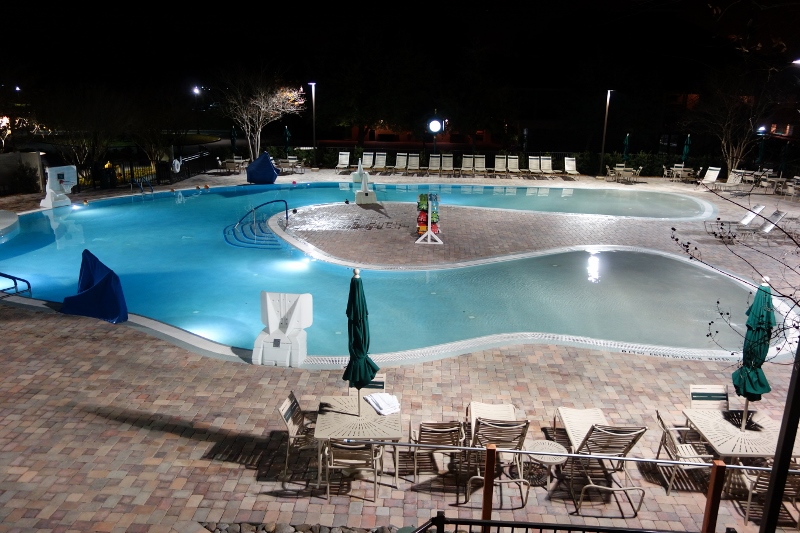 The Magnolia pool at night.
THE MILL POND POOL AT SHADES OF GREEN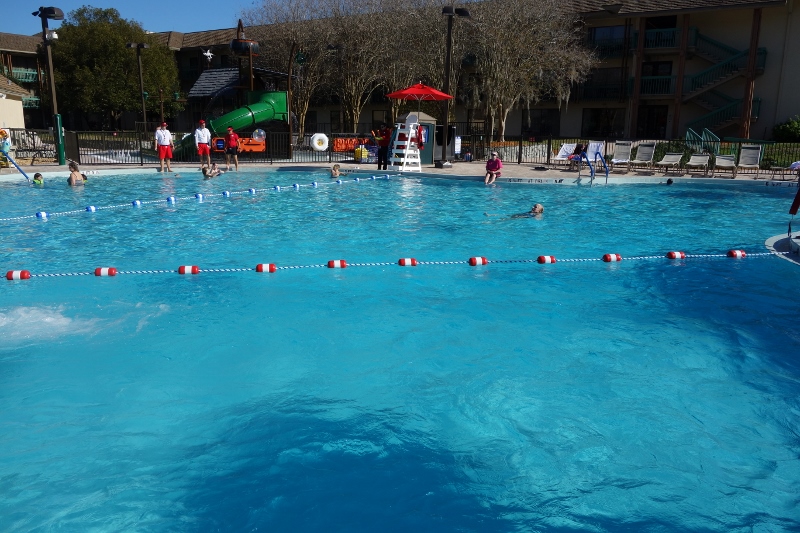 The Mill Pond pool is at the far end of the Magnolia wing (it's the Mickey-head-shaped pool at left on the map), right next to Evergreens.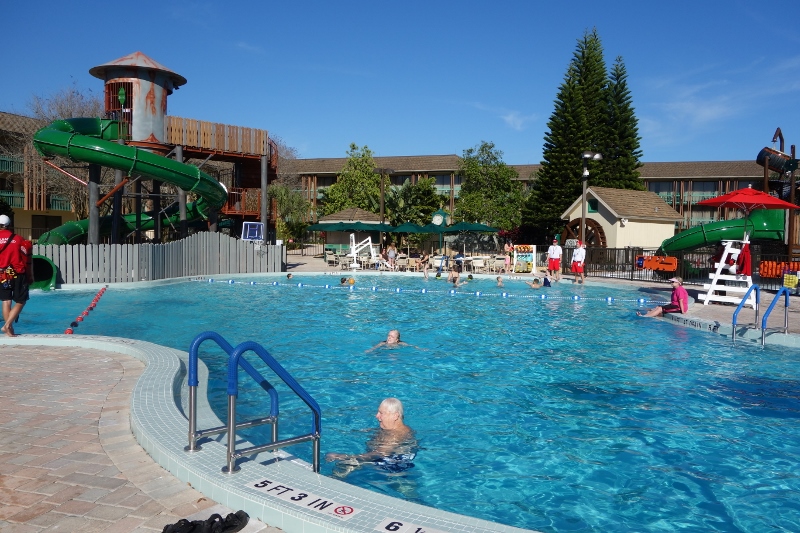 It has two pool slides…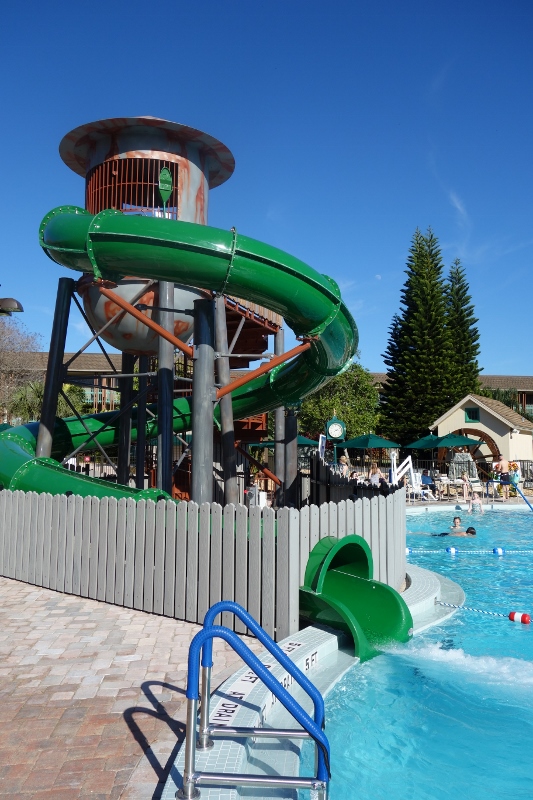 …one for bigger kids…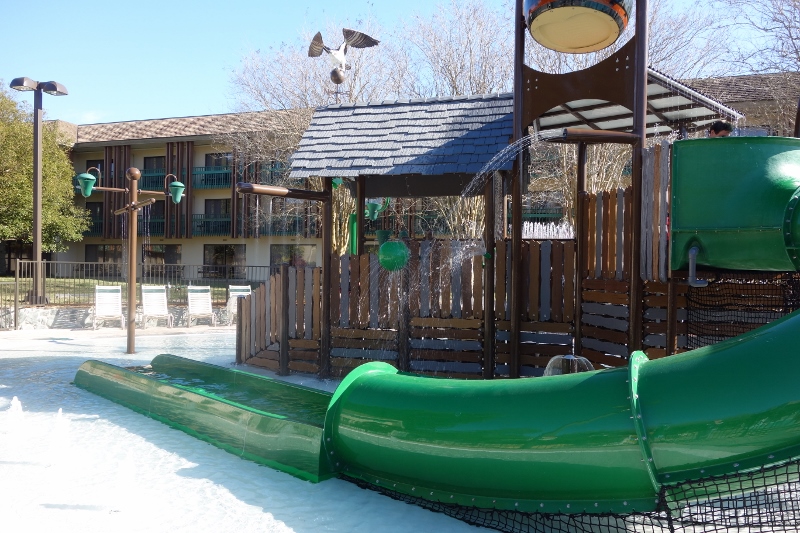 …and one for littler ones that also has a splash play area.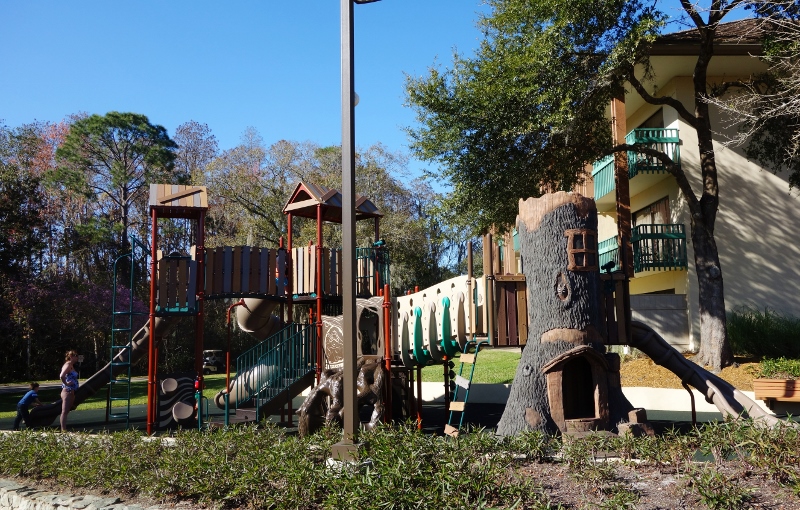 Just outside the pool fences you'll find this playground…
…and inside the building that also contains Evergreens, this arcade.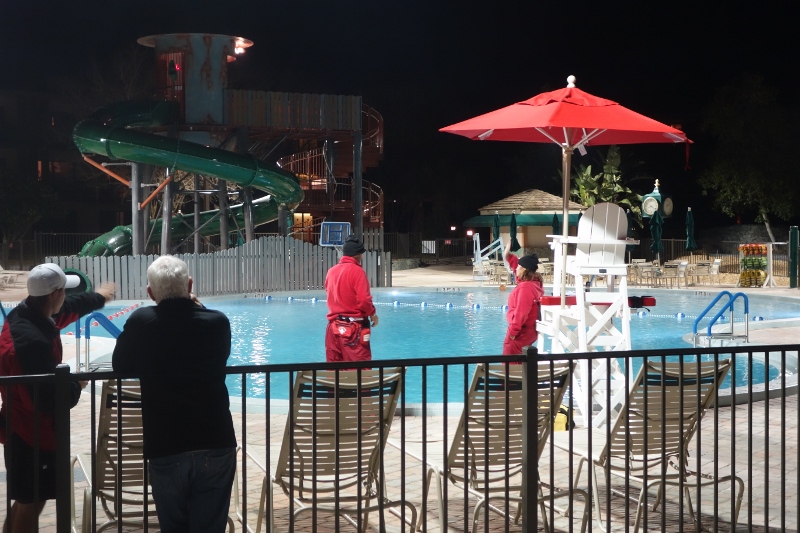 The Mill Pond pool at night.
The arcade, playground, slides and water play area make the Mill Pond pool feel a little more like the family pool. But you will find many adults here as well.
My advice: try them both!
USING THE AMENITIES AT SHADES OF GREEN EVEN IF YOU AREN'T STAYING THERE
This review continues here. 
PAGES:  Previous |  1  |  2  |  3  |  4  |  5  |  Next
TOPICS IN THIS REVIEW OF SHADES OF GREEN
Follow yourfirstvisit.net on Facebook or Google+ or Twitter or Pinterest!!
RELATED STUFF