(For the first page of this review of Shades of Green, see this.)
AMENITIES AT SHADES OF GREEN RESORT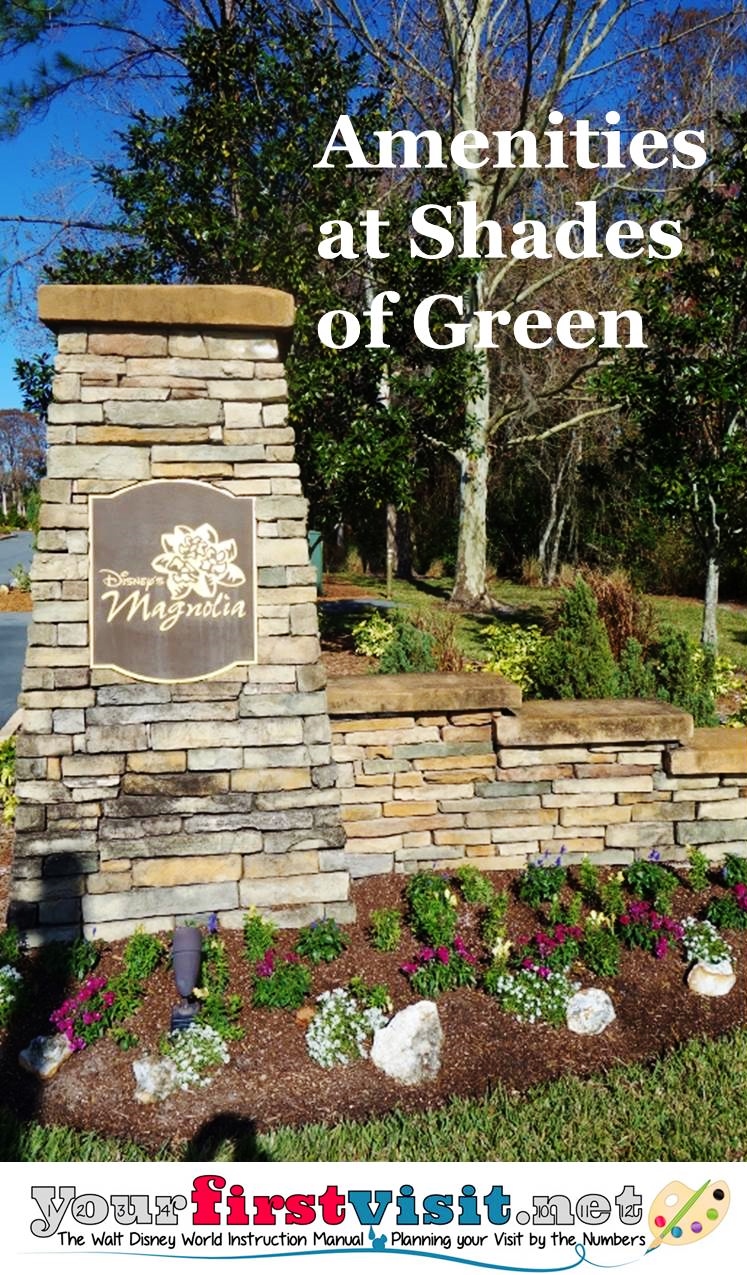 The scope of amenities at Shades of Green is comparable to what you'll find at a Disney deluxe resort.
You won't find fun transport, water sports or a beach–which you will find at all Disney deluxes except the Animal Kingdom Lodge.
And there's no fine dining.
But you will find pretty much everything else you'd find at a deluxe, and much more than what most moderates except Coronado Springs offer.
Moreover, unlike any Disney resort except Old Key West and Saratoga Springs, you are in the middle of championship-quality golf opportunities, one course (the Magnolia) with its clubhouse just minutes away.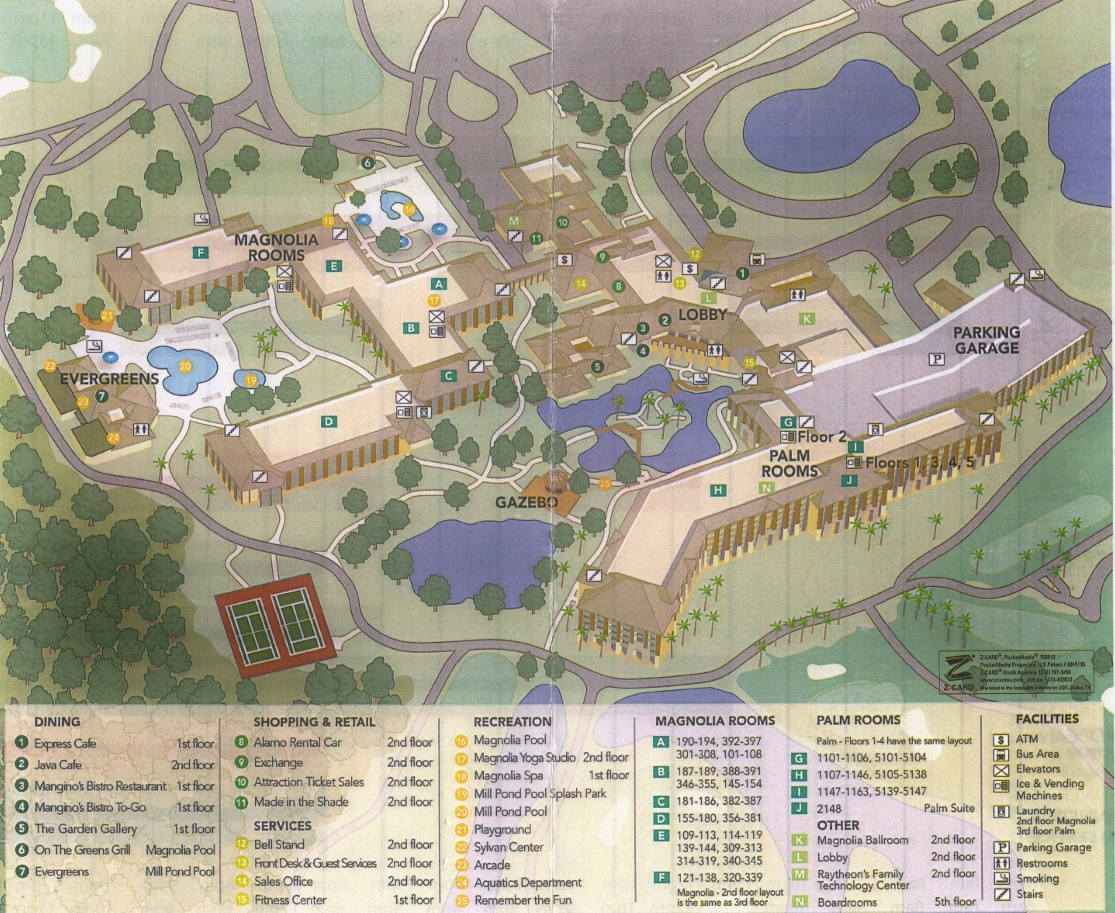 Shades of Green has two accommodation wings with a lobby in the middle. See the map–and as always on this site, click it to enlarge it.
Most amenities are near the lobby, and most of the rest are in the older Magnolia wing.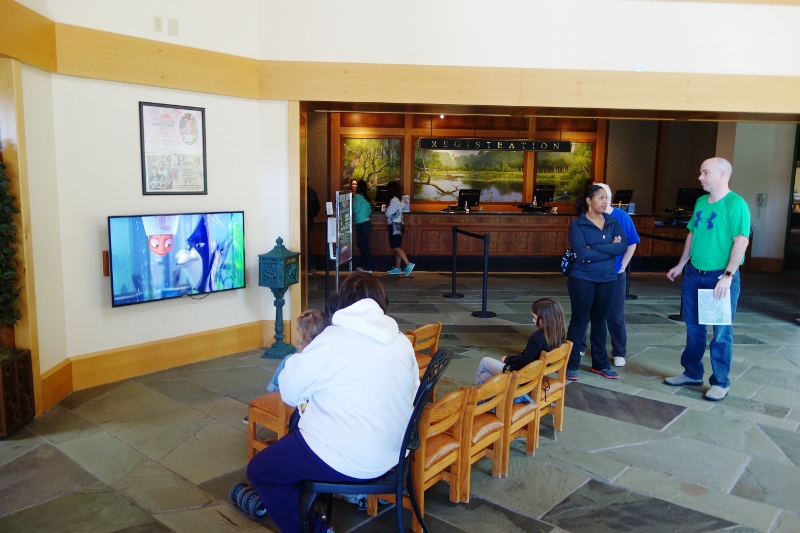 In the center area you'll find the check in location.  There's also a cute little area to entertain the kids or your other brother Darryl while check-in is happening.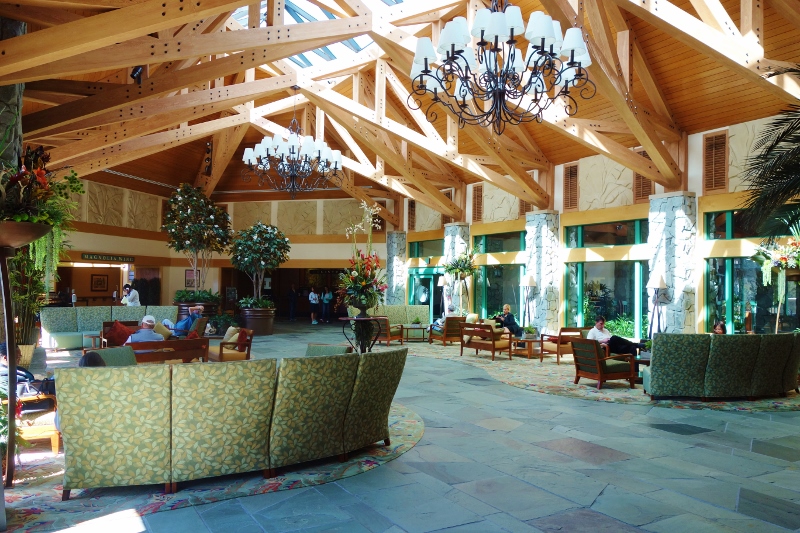 The lobby decor otherwise has a nice woodsy feel…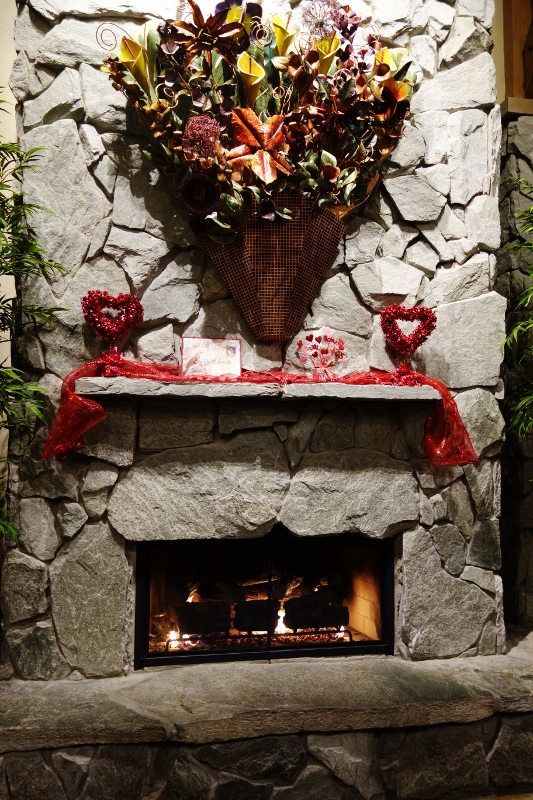 …and the fireplace was a nice touch in our cooler January/February visit.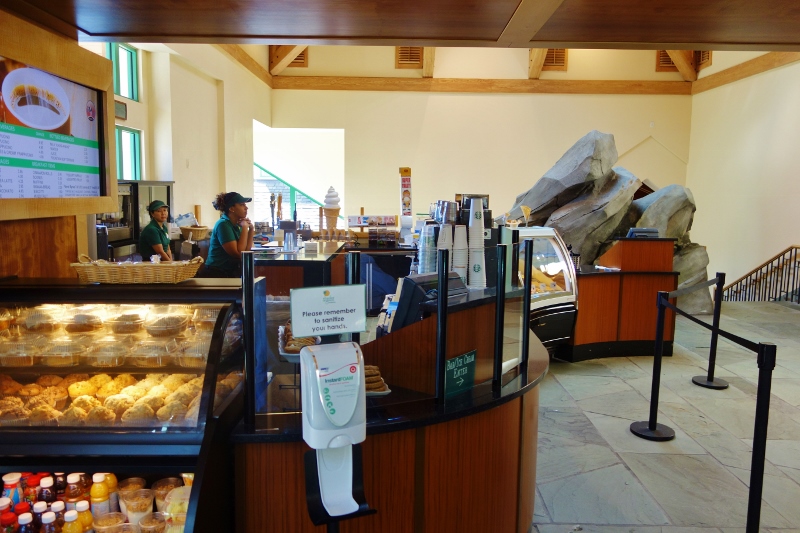 At the Magnolia side of the lobby you'll find the Java Cafe.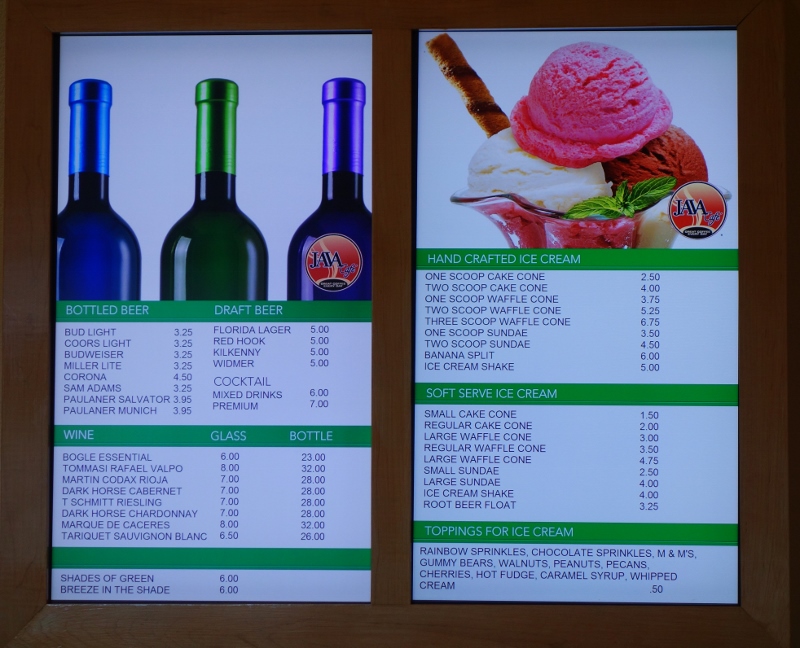 This combines former options for coffee, ice cream and drinks.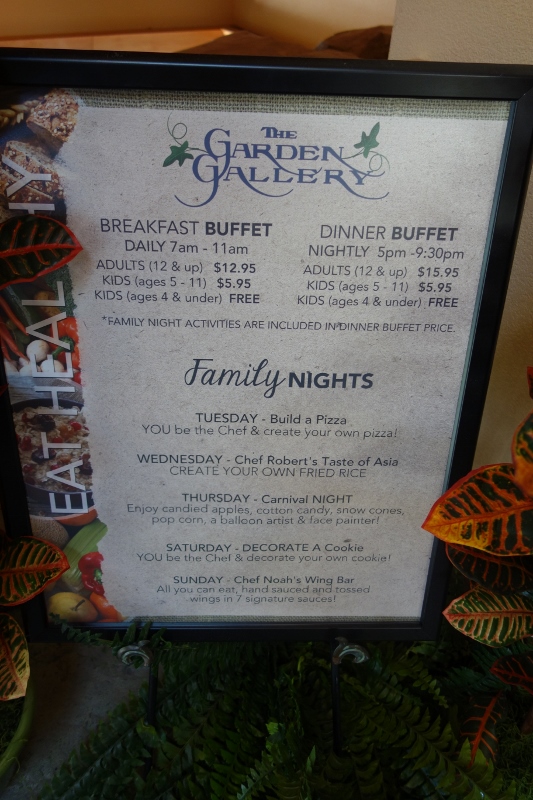 Downstairs from here are two of the principal dining options at Shades, the Garden Gallery…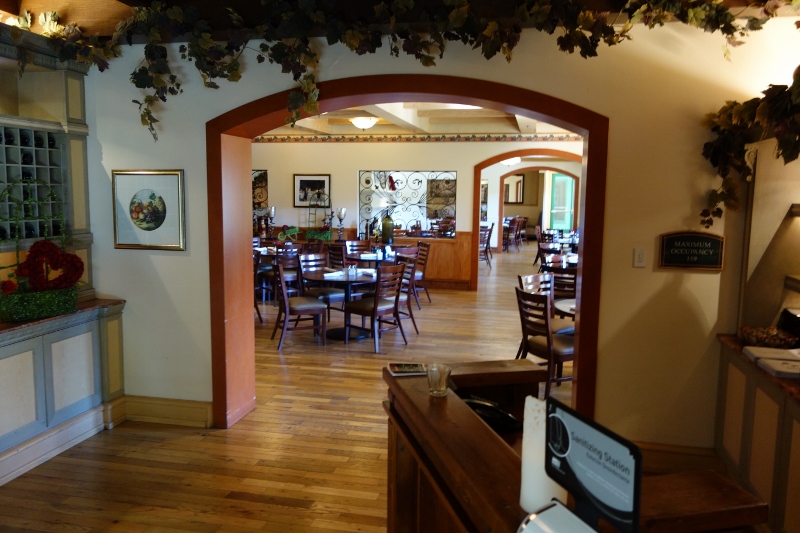 …and Mangino's.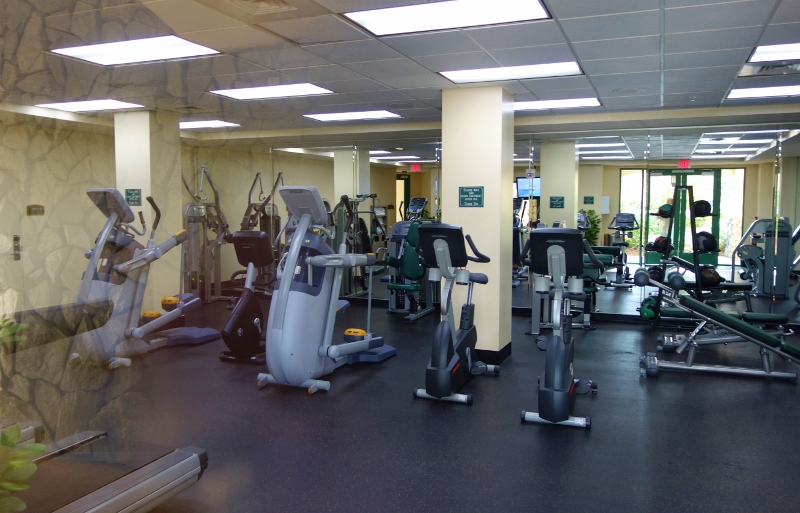 Go downstairs, outside and towards the Palm wing, and you'll find the workout area.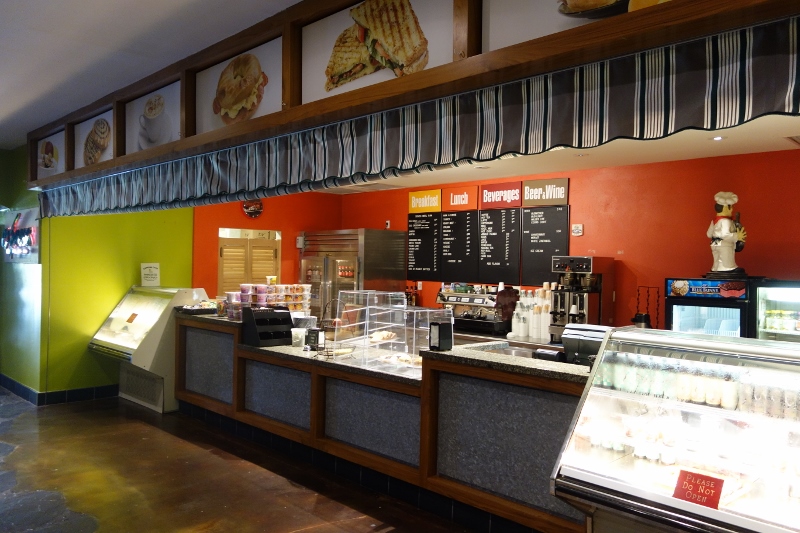 Also downstairs–but reached from outside the lobby entrance, near the valet parking drop off–is the bus stop. On the way to the bus stop is the Express Cafe.
Back upstairs in the lobby area, if you head towards the Magnolia wing you'll find more services.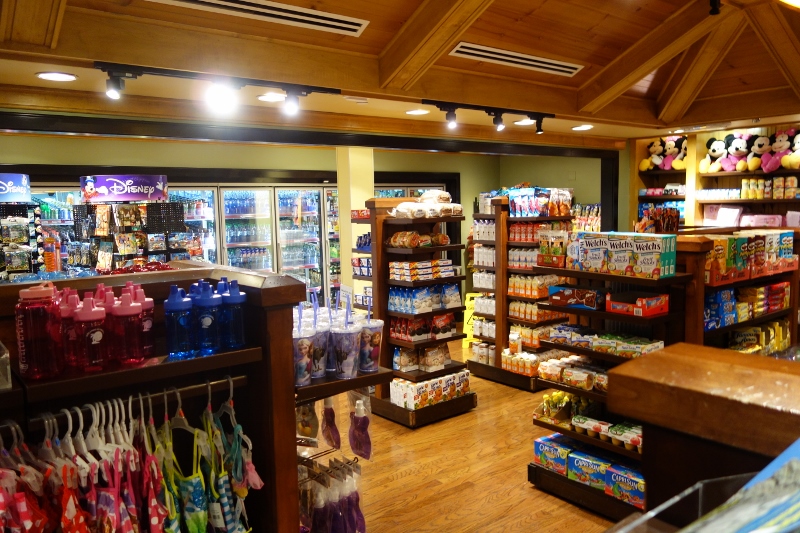 This includes a gift shop…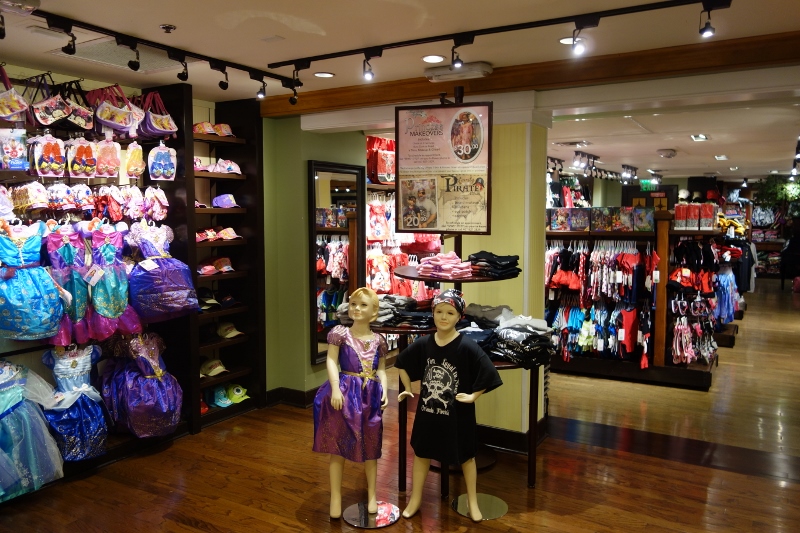 …with all kinds of stuff, from beer (alcohol can only be bought with a military ID) to souvenirs.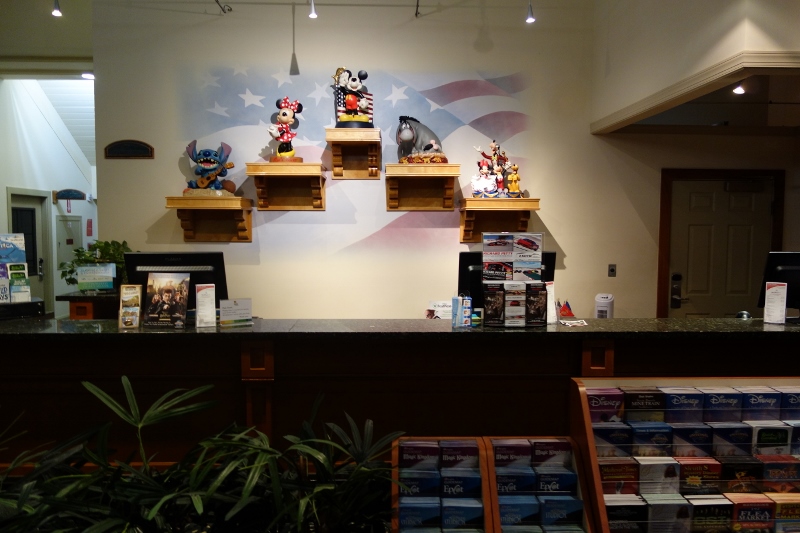 Between the shops is a location where you can buy attraction tickets.
At minimum, you won't have to pay taxes. Many tickets are heavily discounted beyond this–though typically not Disney World tickets. The best current deal for Disney tickets is the Armed Forces Salute for 5 day passes.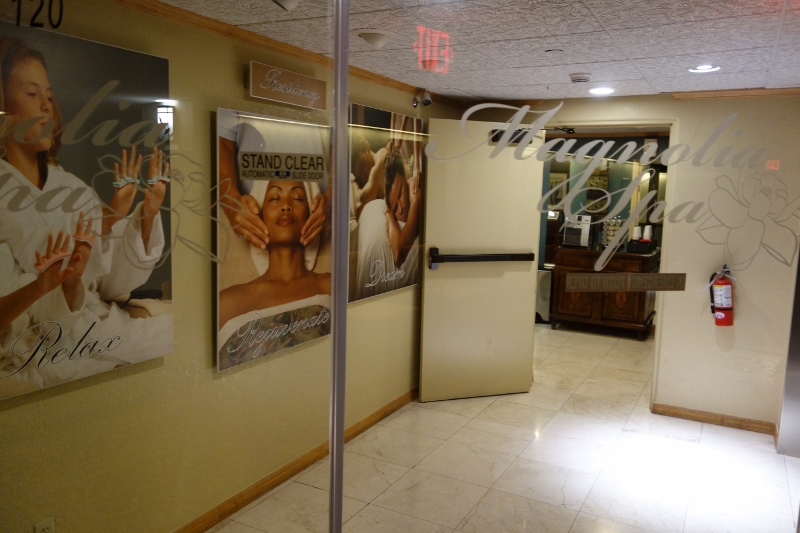 Further down the Palm wing you'll find both pools (more on these later), the Magnolia spa…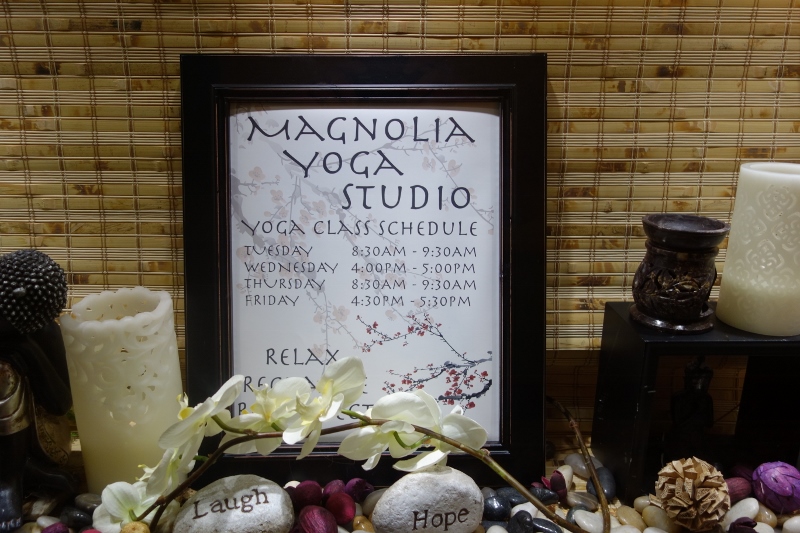 …and the Magnolia yoga center.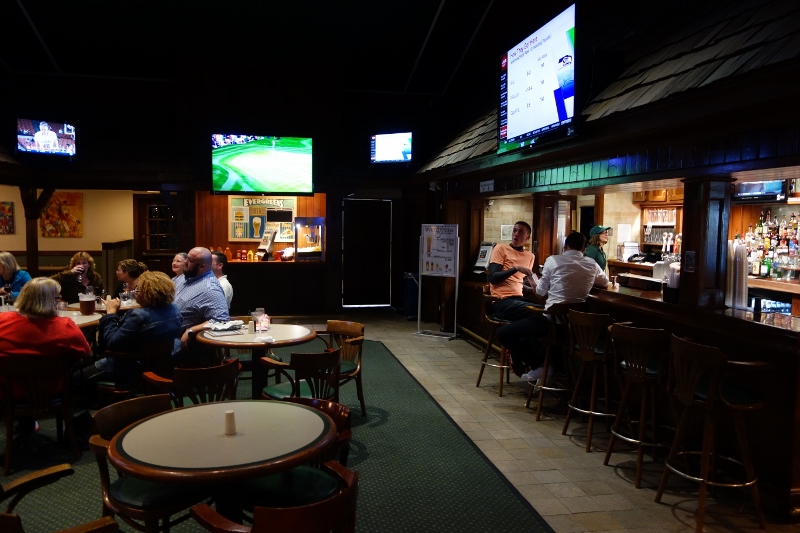 Keep going and you'll find the Evergreen sport bar…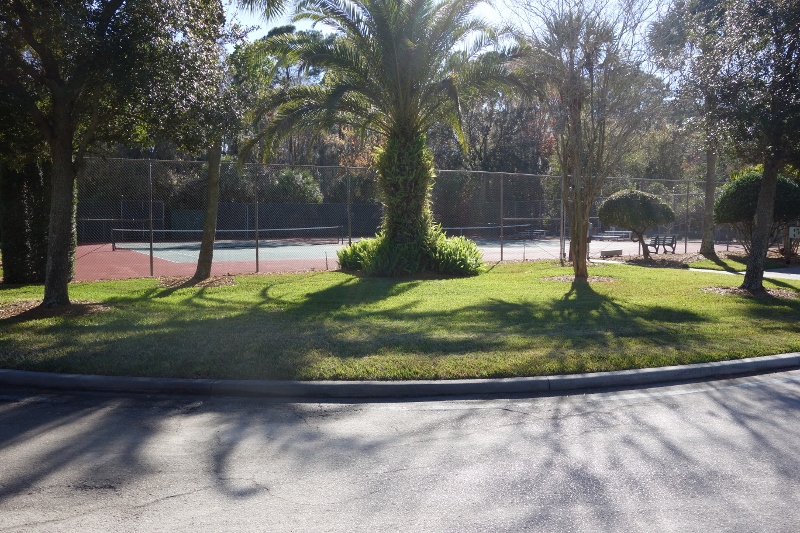 …and these tennis courts.
DINING AT SHADES OF GREEN
The good news about dining at Shades of Green is that there's tons of options–everything that you will find at any Disney resort except fine dining–and all are at prices better–sometimes much better– than  you'll find elsewhere at Disney World.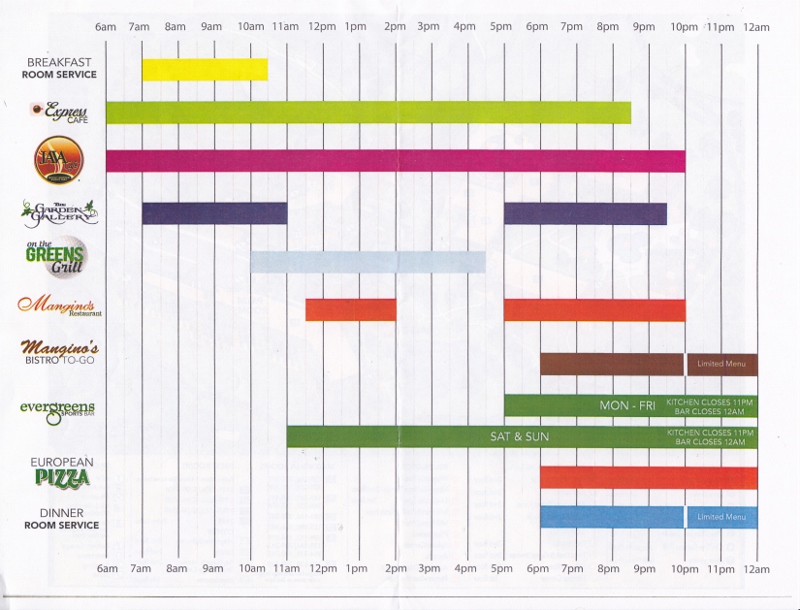 There's so many options that Shades provides a chart laying out what they are and their hours (specifics may be different on your visit).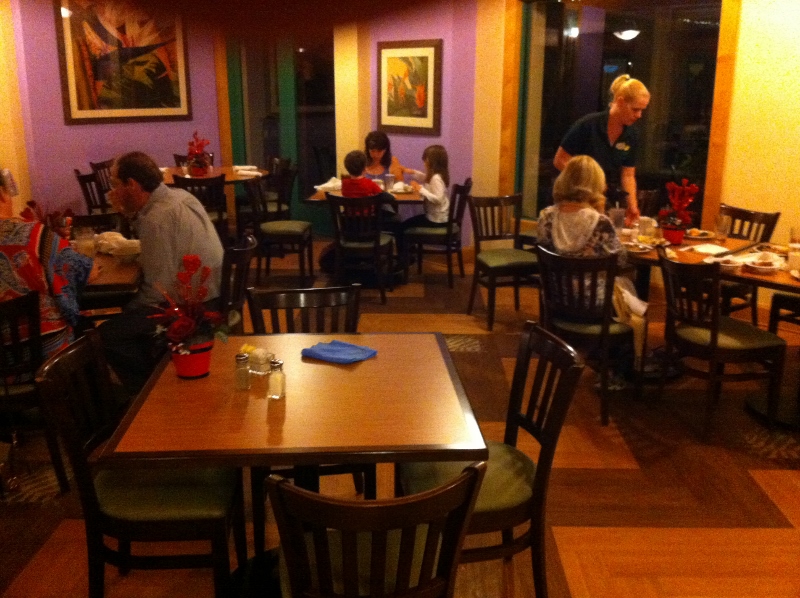 The bad news is that nothing is particularly special or reliable except for the breakfast buffet at the Garden Gallery.
Some observations: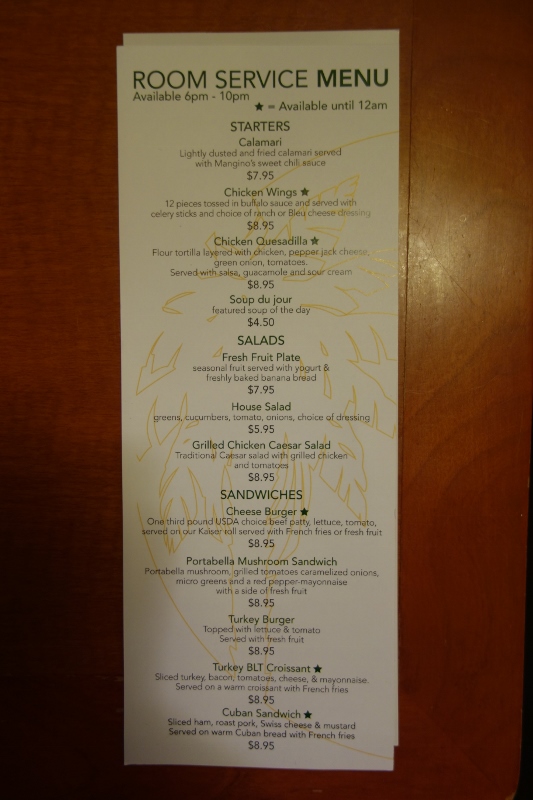 Room service is much less expensive than you'll find in most hotels. You won't find room service at all in Disney's value resorts, and only at Coronado Springs among its moderates.
The three main dining venues are
Evergreens, back by the Mill Pond Pool, similar to a sports bar
Mangino's, a classier restaurant, but not remotely on par with the fine dining you'll find at most of Disney's deluxe resorts like Jiko and the California Grill
The Garden Grill, serving a great breakfast buffet but a weaker dinner buffet–check what's available in the dinner buffet before you decide to eat here.  In particular it had the weakest salad bar I've seen outside the dining hall at Boy Scout summer camp
Beyond these, the Java Cafe (lobby) and Express Cafe (near the bus stop) are worth noting as places to get grab-and-go stuff.
For more on dining at Shades of Green, see this.
THE POOLS AT SHADES OF GREEN RESORT
This review continues here!
PAGES:  Previous |  1  |  2  |  3  |  4  |  5  |  Next
TOPICS IN THIS REVIEW OF SHADES OF GREEN
Follow yourfirstvisit.net on Facebook or Google+ or Twitter or Pinterest!!