Review: The Frozen Fireworks Spectacular at Disney's Hollywood Studios
By Dave Shute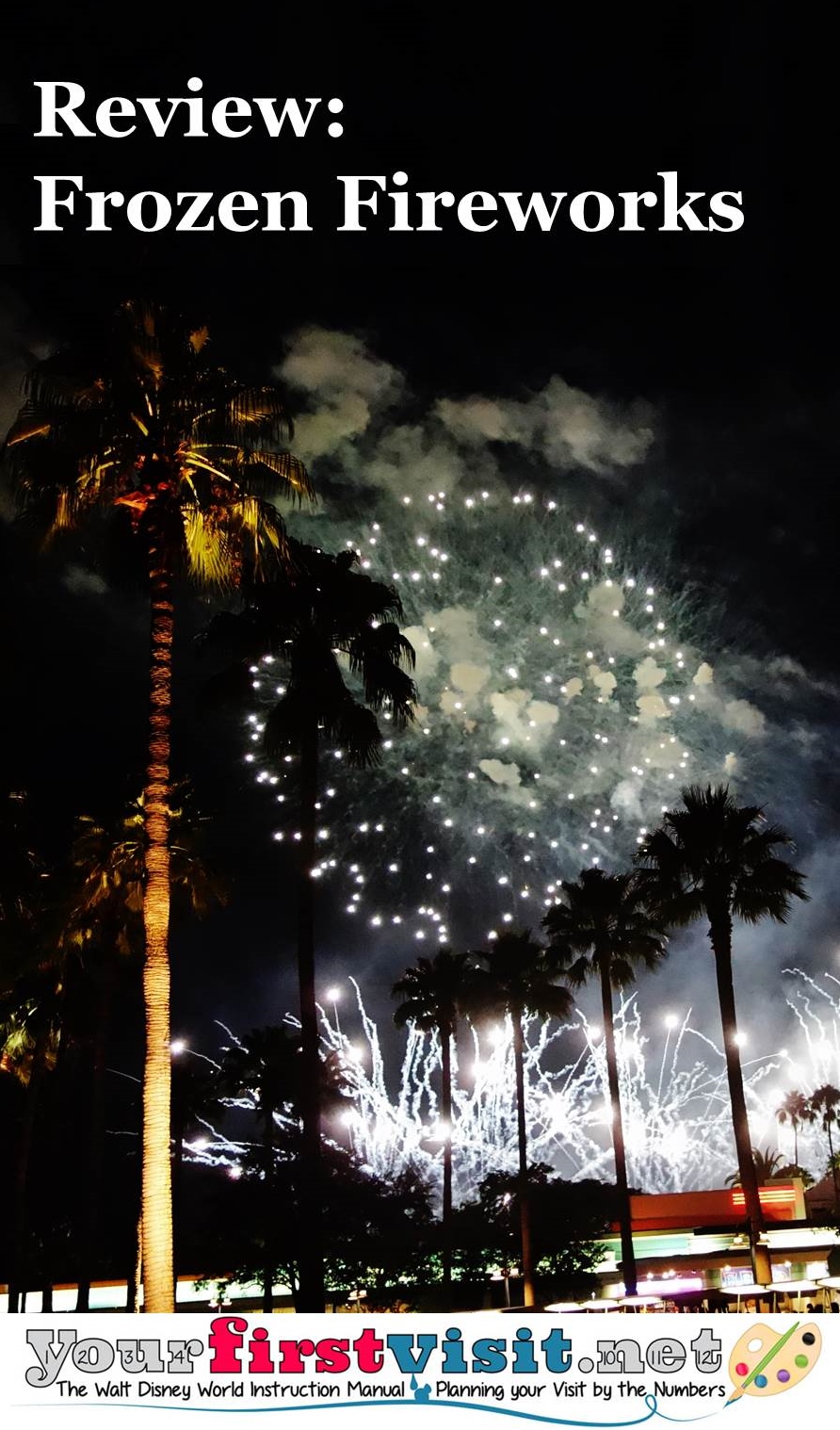 Frozen
 moved into Disney's Hollywood Studios this summer.
The festivities have been extended through September 28, and it's widely expected that at least parts of the program will continue after then as well.
One element is the Frozen Fireworks Spectacular, on nightly through September 1st, and then Fridays, Saturdays and Sundays through at least September 28th.
(There's a review of the Frozen Parade here, and of the Frozen Sing-Along here.)
This is a full-throated fireworks display really nicely choreographed to various bits of Frozen songs.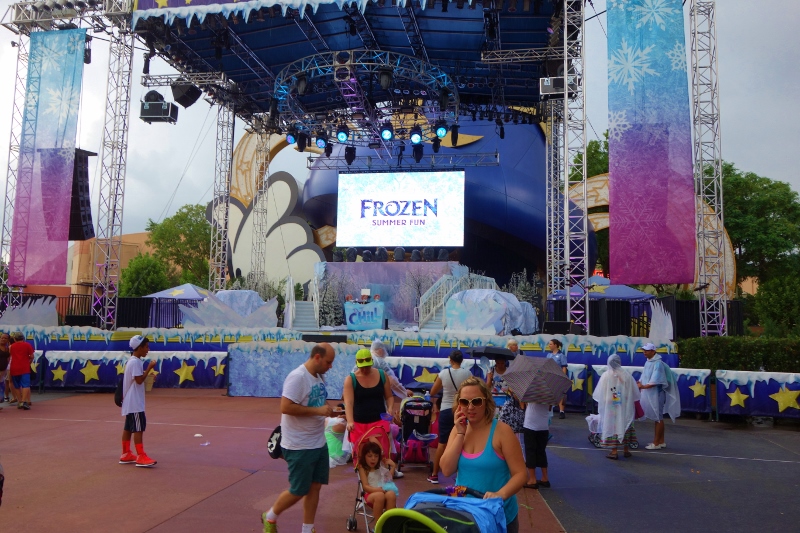 Anna, Elsa, and Kristoff appear on the main stage in front of the Sorcerer's Hat–there's repeater video by Sunset Boulevard–and do a little bit of business between songs/fireworks.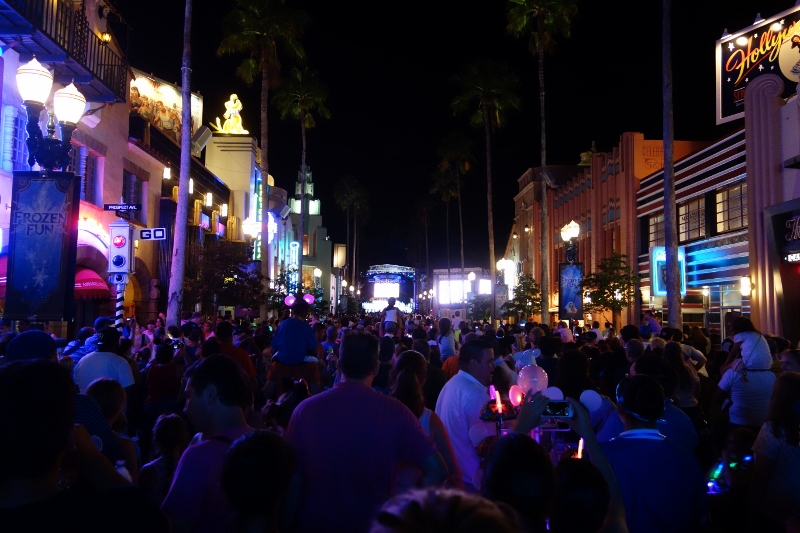 Getting close enough to see Anna etc. live on the stage means both a long wait and neck strain once the fireworks shoot.  It's better to be back on Hollywood Boulevard by the repeater screens.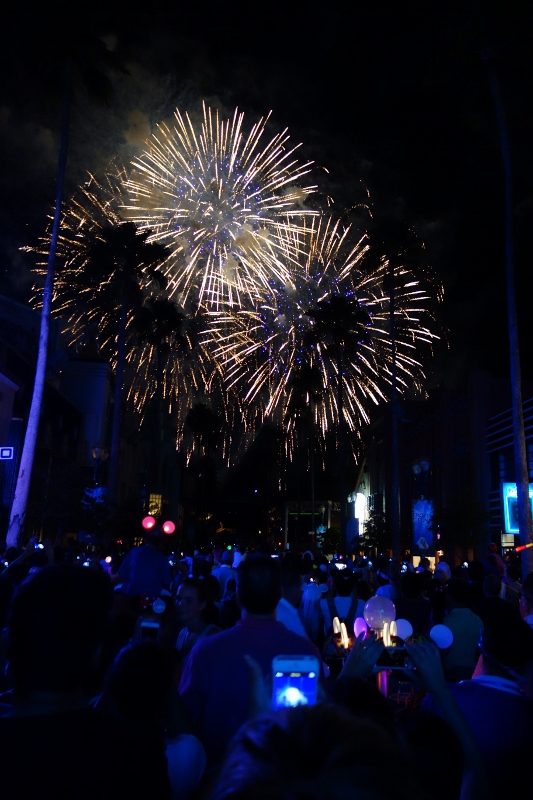 Those who aren't Frozen
 obsessed may find, as I did, that the fireworks are at their best right outside the park (see the image below and also the one at the very top of the page)–which also positions you well to get back to your hotel ahead of the mobs leaving after the fireworks…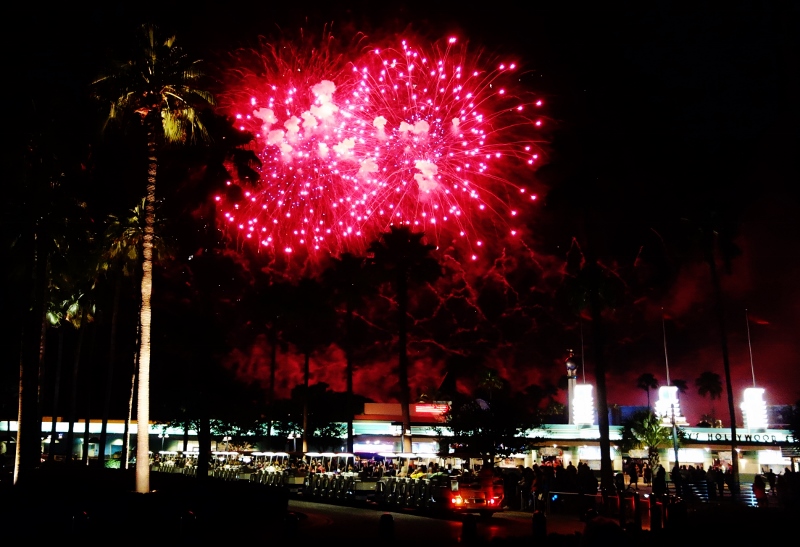 These are really good fireworks, and are very well orchestrated to the Frozen songs.  I recommend them to everyone…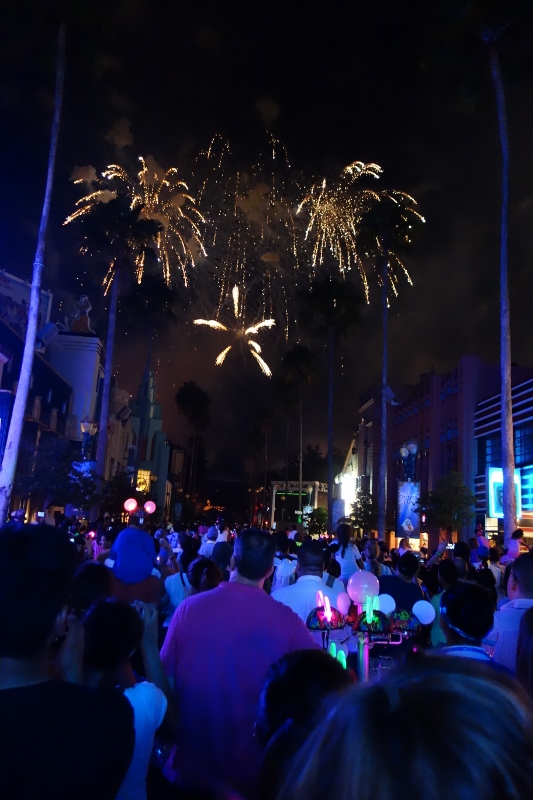 Follow yourfirstvisit.net on Facebook or Google+ or Twitter or Pinterest!!
RELATED STUFF