Review: Anna and Elsa's Royal Welcome Parade at Disney's Hollywood Studios
By Dave Shute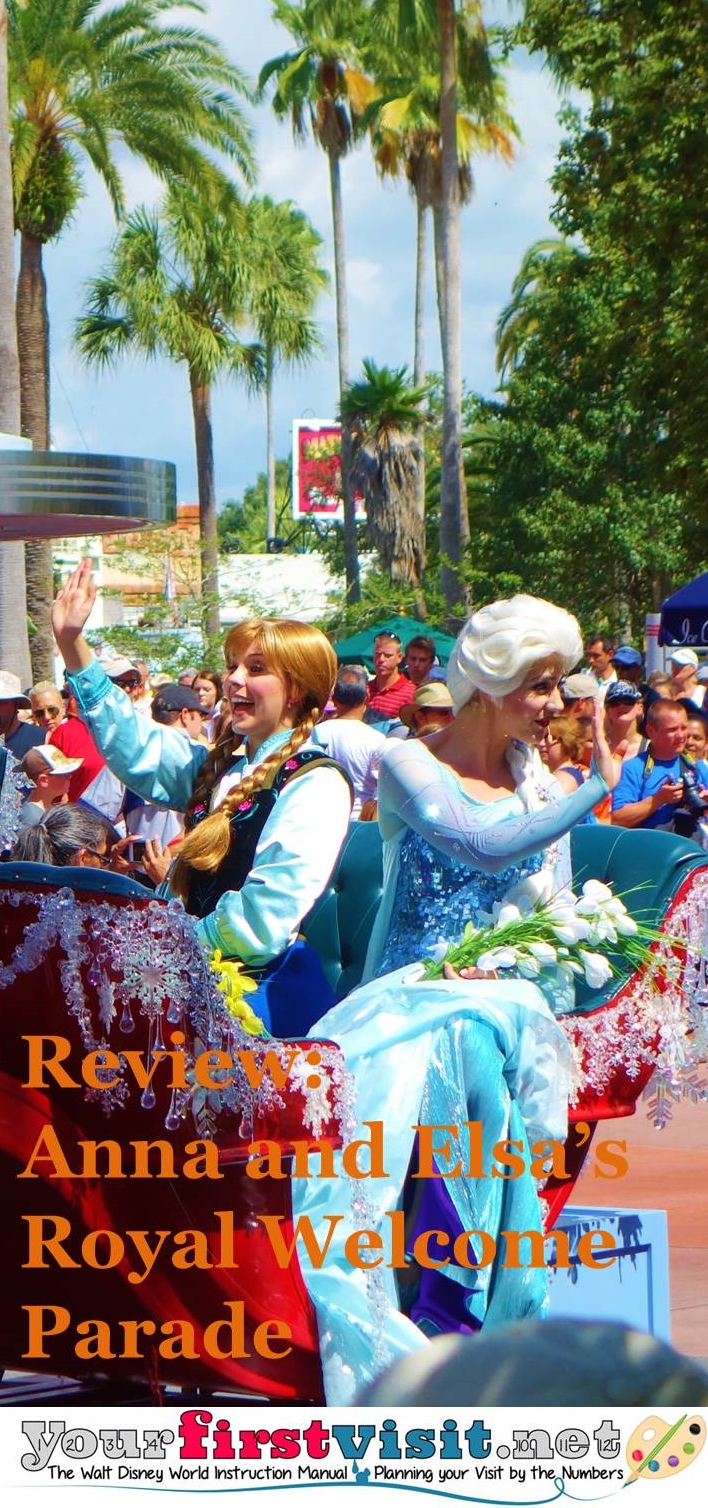 Frozen
 moved into Disney's Hollywood Studios this summer. The festivities have been extended through September 28, and it's widely expected that at least parts of the program will continue after then as well.
One element is Anna and Elsa's Royal Welcome, a bit of a parade and bit of a show that occurs daily (at least through September 28th) at 11a in the Studios. (Other key parts are the Frozen Fireworks, reviewed here and the Frozen Sing-Along. reviewed here.)
The parade starts near the park entrance, heads down Hollywood Boulevard, stops at the Sorcerer's Hat for a brief bit of business, and then continues to Star Tours where it exits in the Jedi area.
Crowds start lining up at the Sorcerers Hat and along Hollywood Boulevard early, and repeater screens make it possible for people on the boulevard who are close-ish to the hat to see the brief bit of business that happens there before the parade continues towards Star Wars.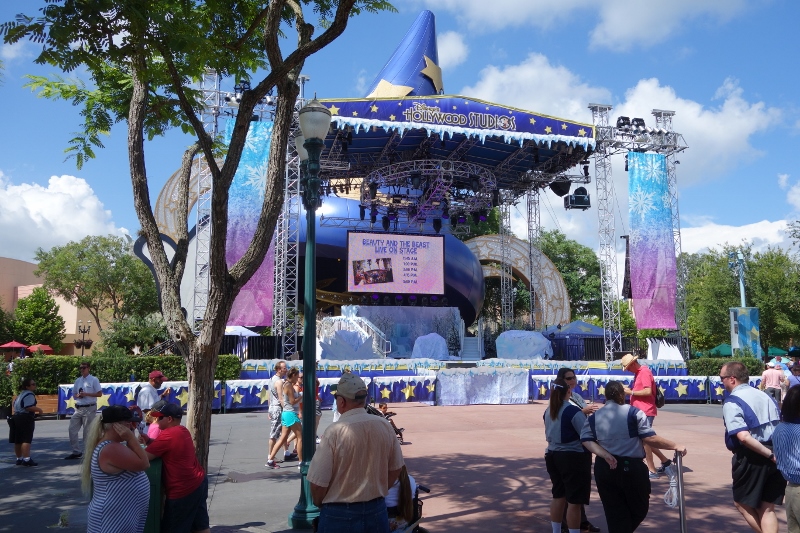 Families with huge Frozen
 fans might wish to start positioning themselves at the stage near the Hat around 10a or so.
It is much easier to the see the parade between the Hat and Star Tours–the route is the area between American Idol and Echo Lake, and you can walk up to this area right around 11.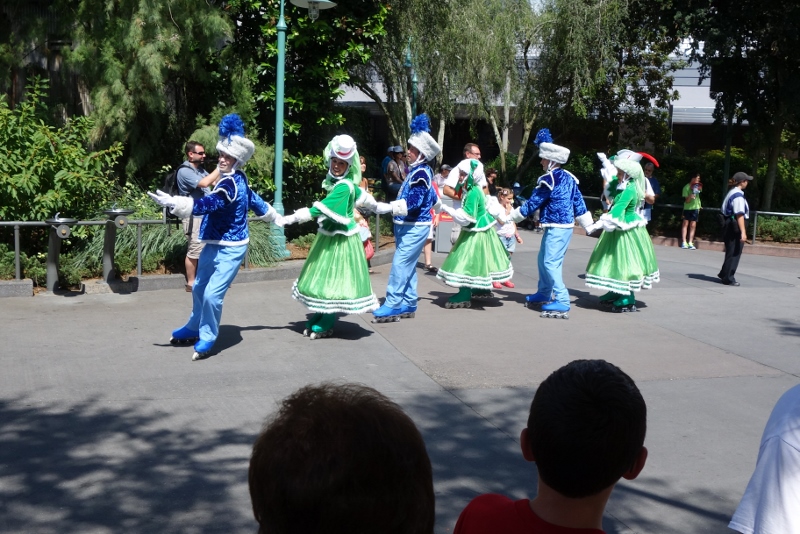 There's not a lot to this parade…some ice skaters…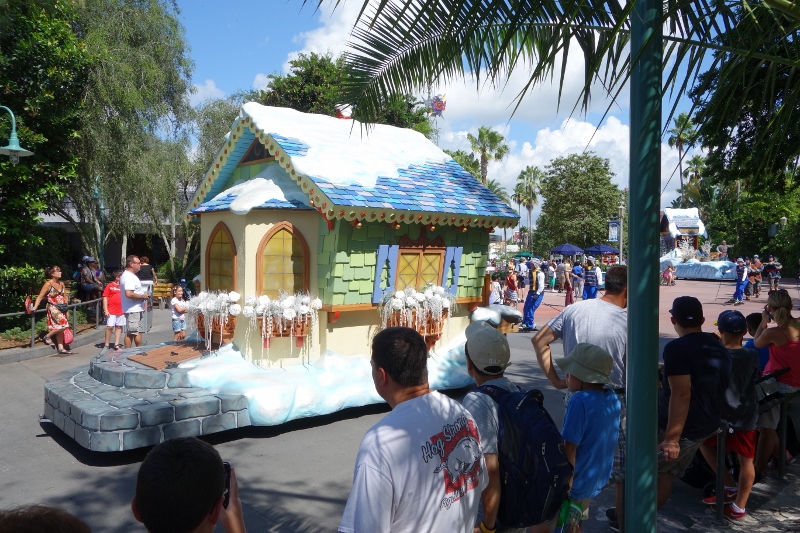 …a float that I have not figured out yet…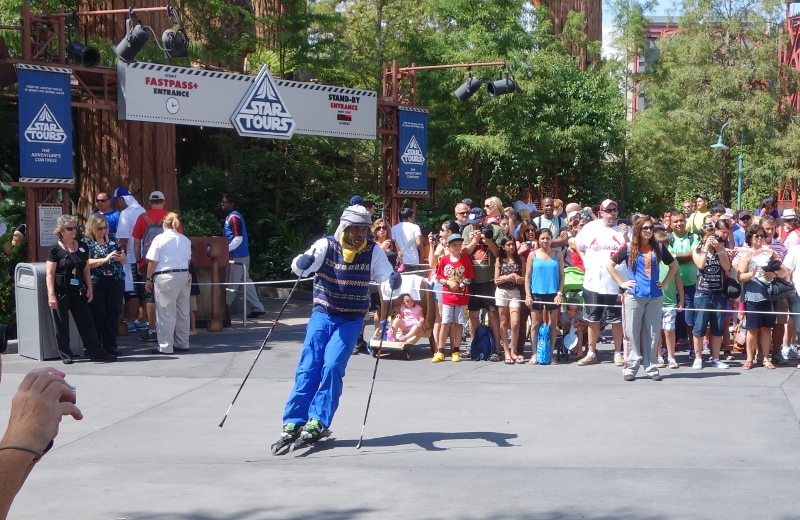 …skiers…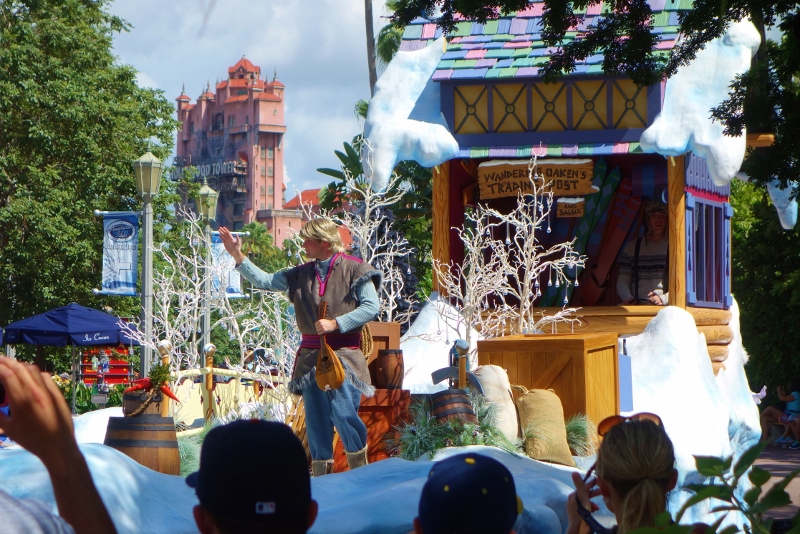 …Kristoff…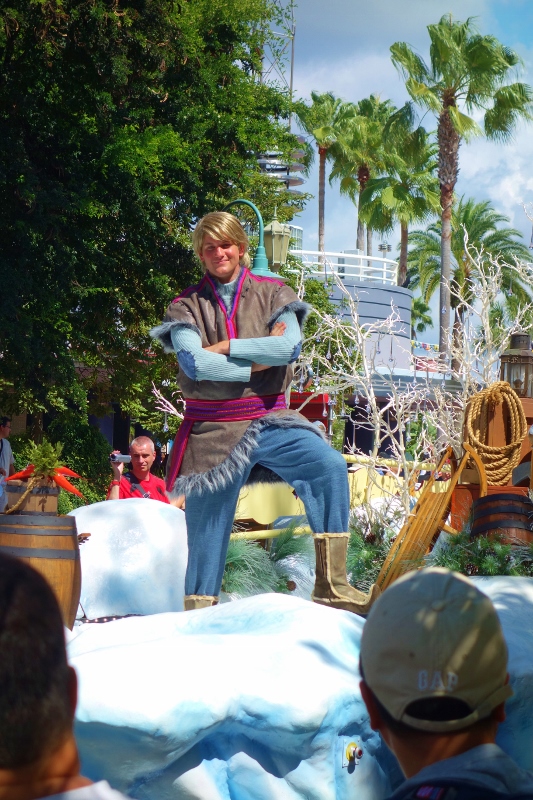 …again…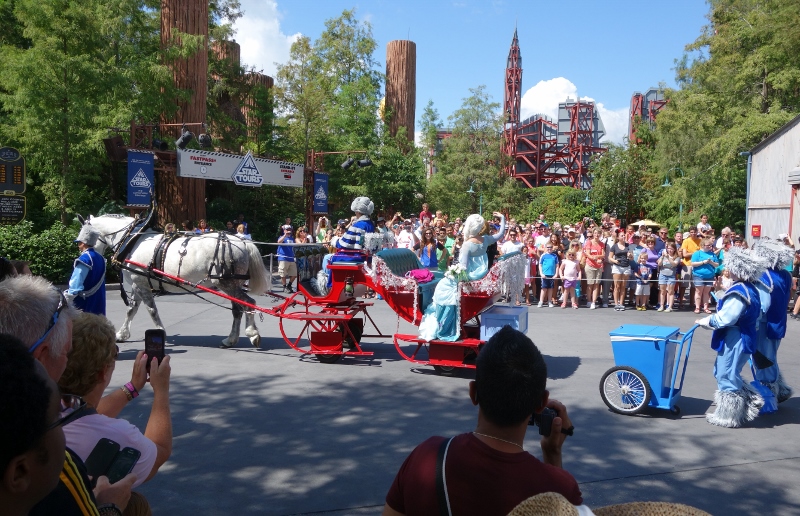 …and, in a horse-drawn–not Sven-draw–carriage, Anna and Elsa.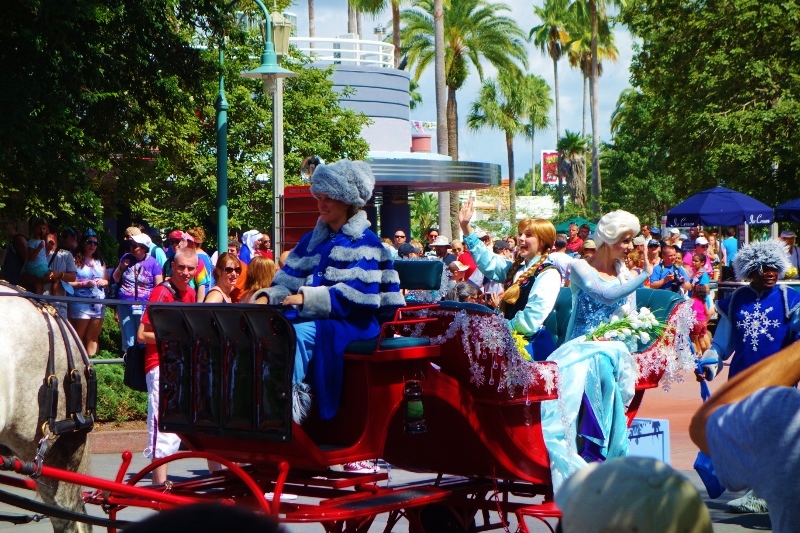 A closer shot of Anna and Elsa.
There's not much more to this parade, but Frozen fans love it, and it draws crowds away from the other attractions at the Studios.  So see it if you'd like, or skip it and be thankful for the somewhat shorter lines elsewhere!!
Follow yourfirstvisit.net on Facebook or Google+ or Twitter or Pinterest!!
RELATED STUFF