(For the first page of this review of Bay Lake Tower, see this.)
THE LIVING/DINING/KITCHEN SPACE AT BAY LAKE TOWER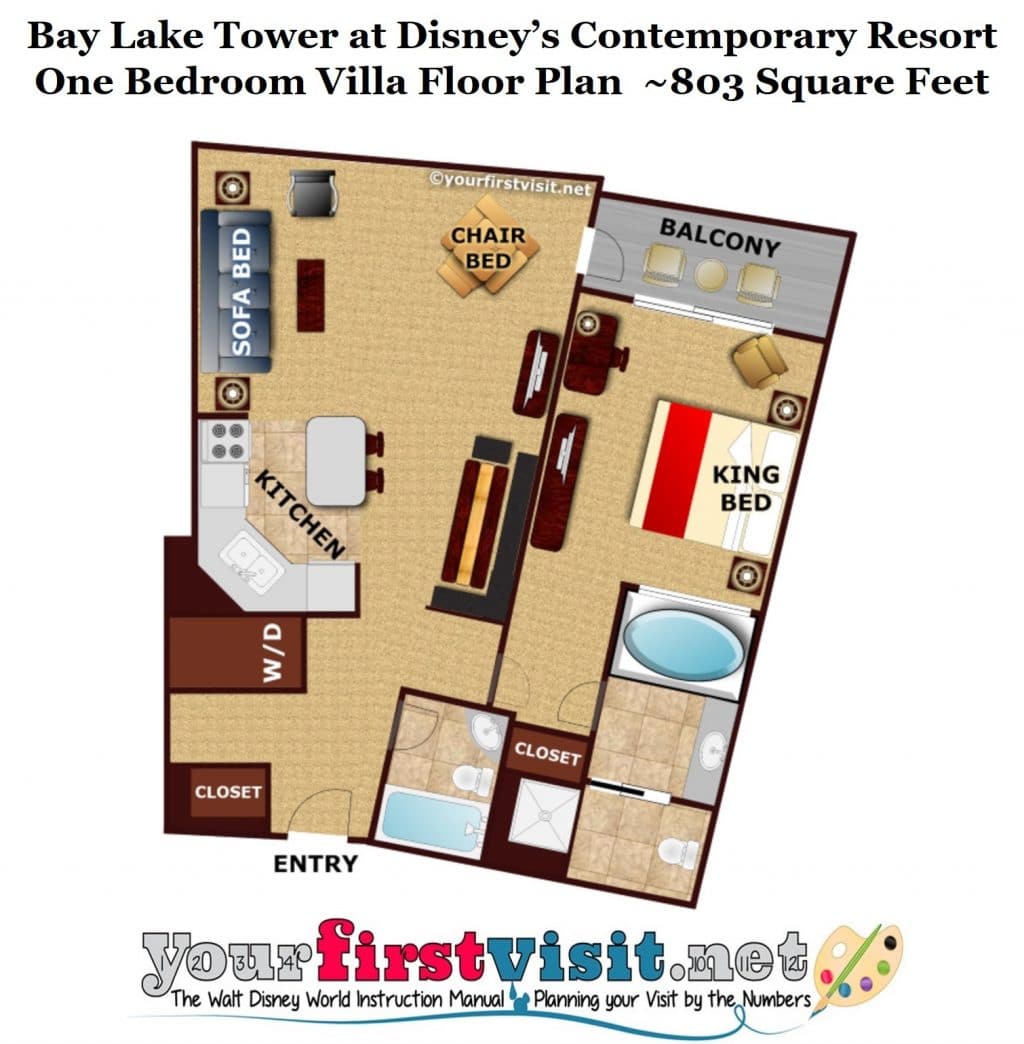 The living/dining/kitchen space at Bay Lake Tower is identical in both One and Two Bedroom Villas.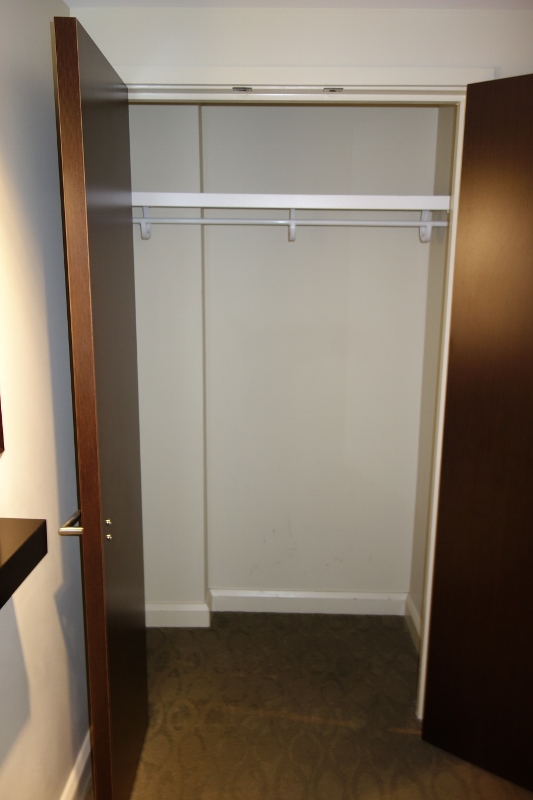 As you enter, you'll find a small closet on one side…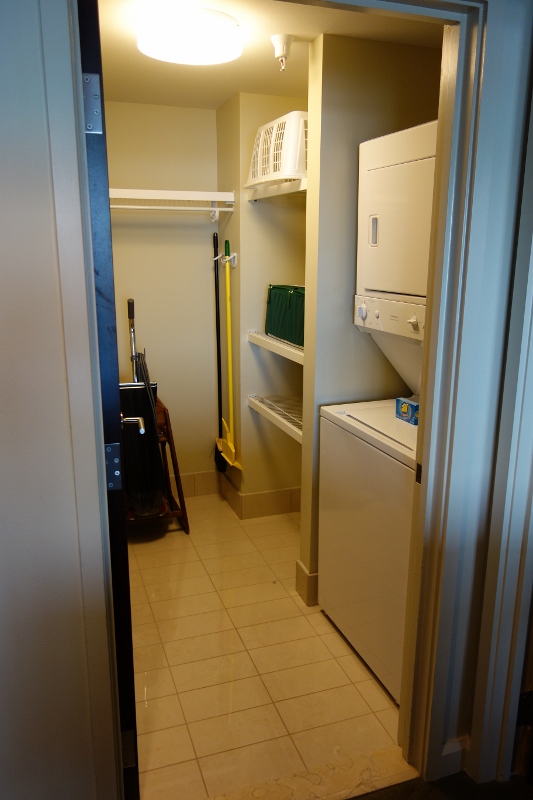 …then in another large closet the laundry.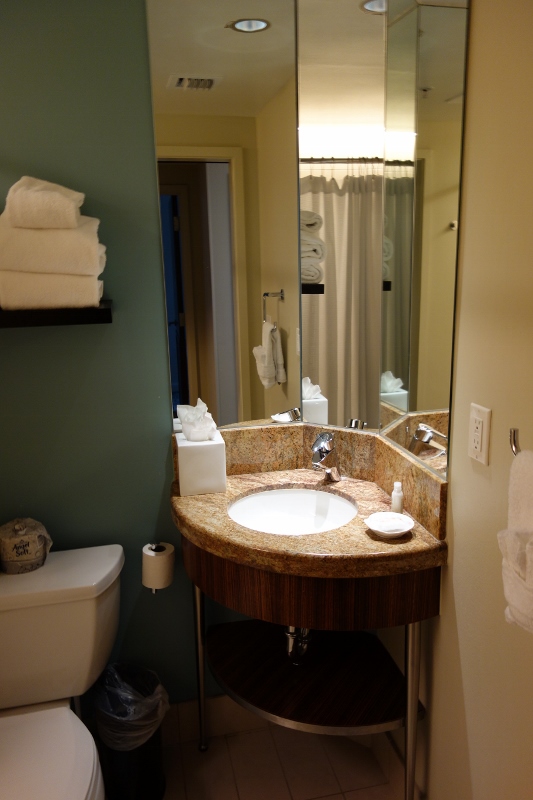 One the other side of the entry is a small full bath, with a a corner sink…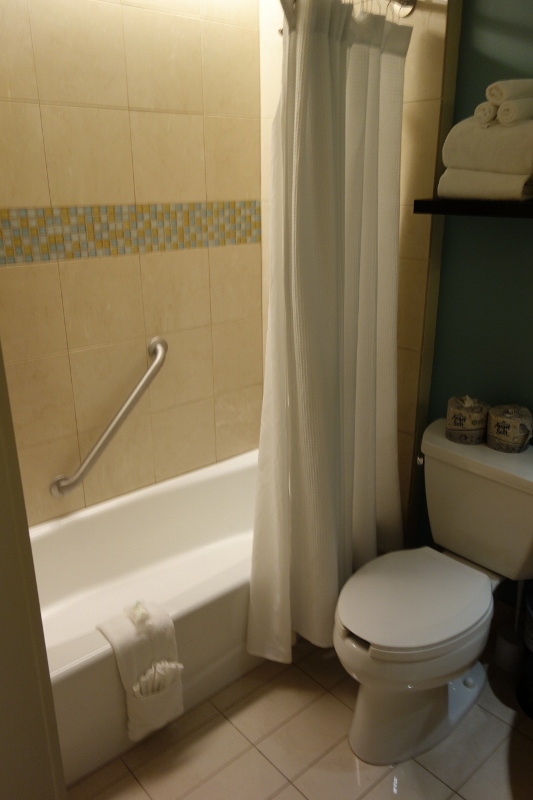 …toilet, and tub.  Bay Lake Tower offers one of only two DVC Two Bedroom Villas with three baths/One Bedroom Villas with two baths–Kidani Village, designed at about the same time, is the other.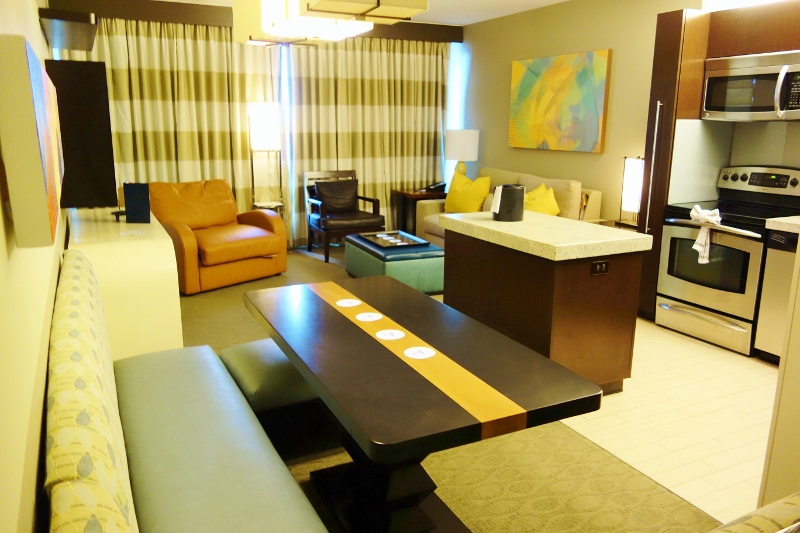 Further on, the living space expands into one of the most livable kitchen/dining/living room options you'll find among the DVC resorts.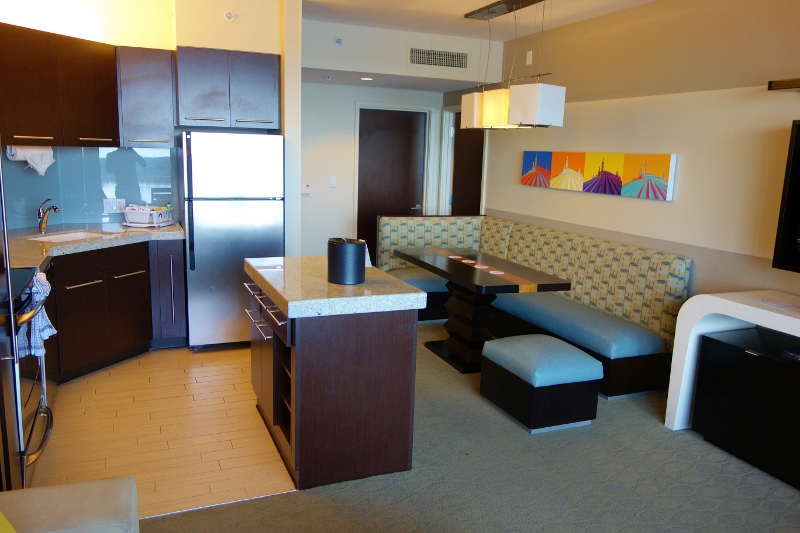 This view, from deep in the space, shows the expansiveness of the kitchen and dining area…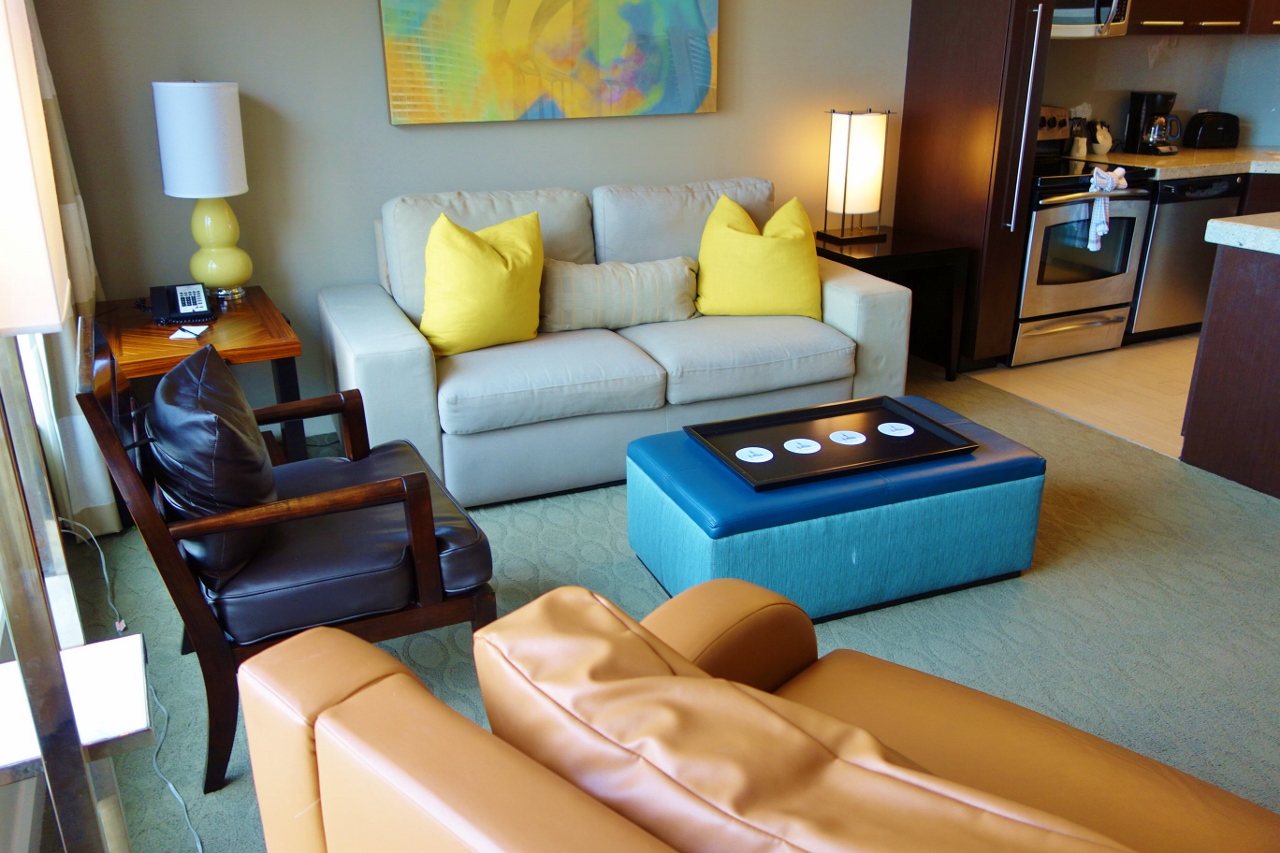 …and this the living area.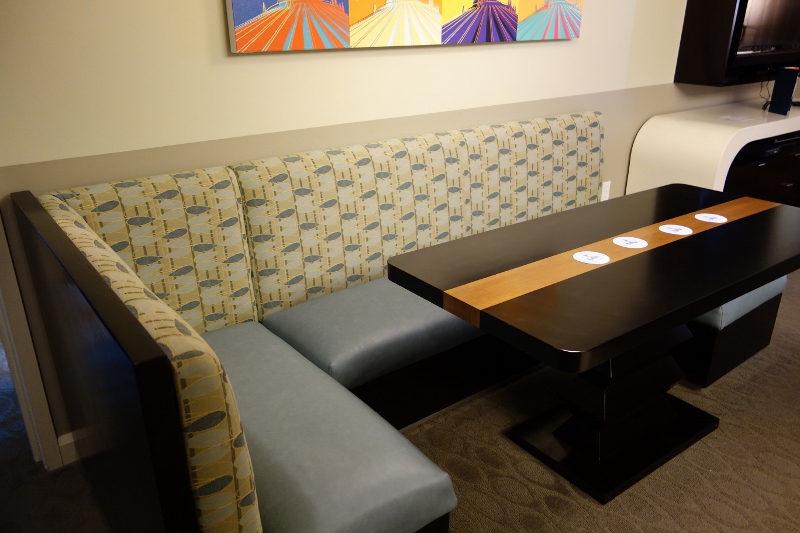 The dining table (with some extra chairs pulled in from the second bedroom) can almost seat the nine people this space fits, and easily fits the five people a One Bedroom Villa sleeps.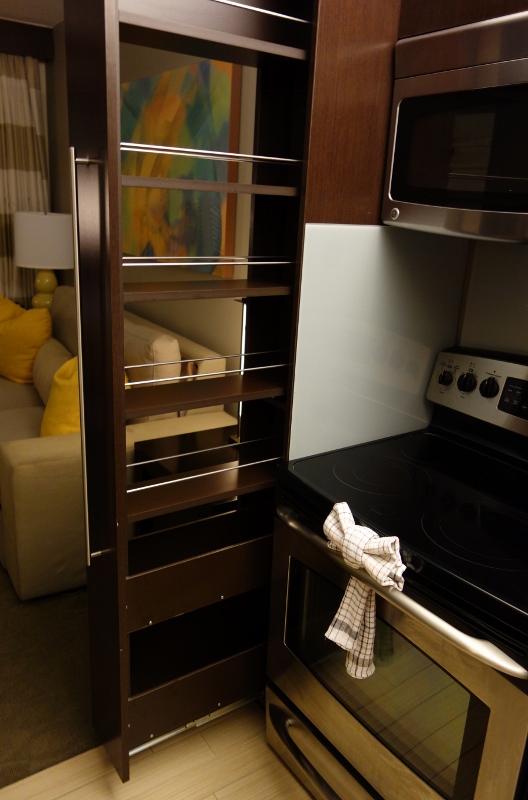 The kitchen has all modern conveniences, including this pull-out pantry, and more counter space than most other DVC spaces.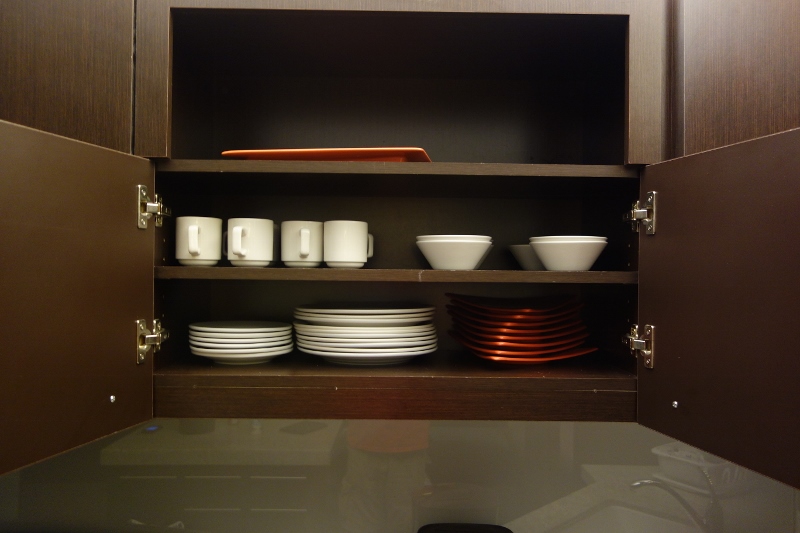 As in other DVC kitchens, it includes all the basic you need to prep, cook, and serve meals…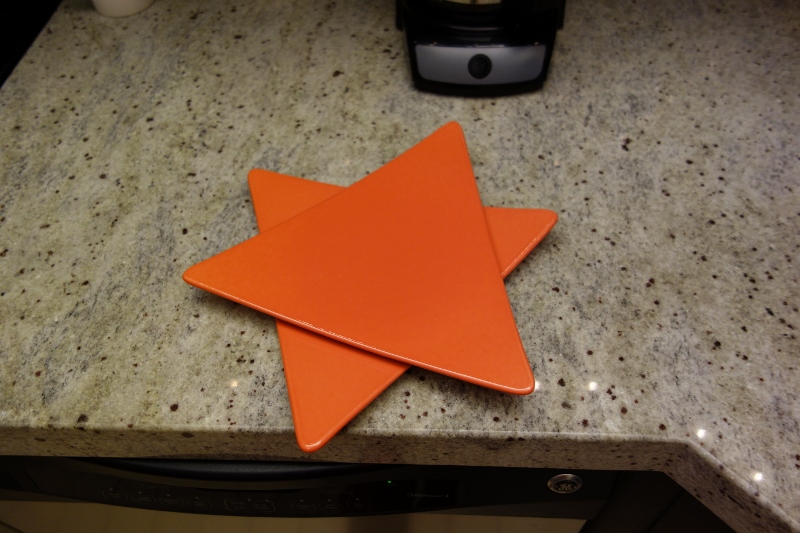 …including these fun, if slightly impractical, plates.
Using the moveable ottoman from the dining area and the ottoman in the living room, the living space seats 6-9, depending on hips and willingness to share.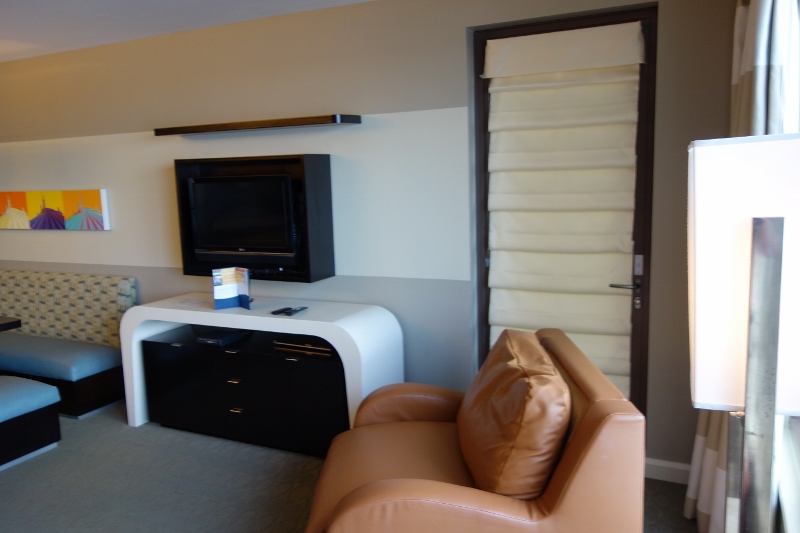 The living room also has a door to the Master Bedroom balcony, on the TV side of the room.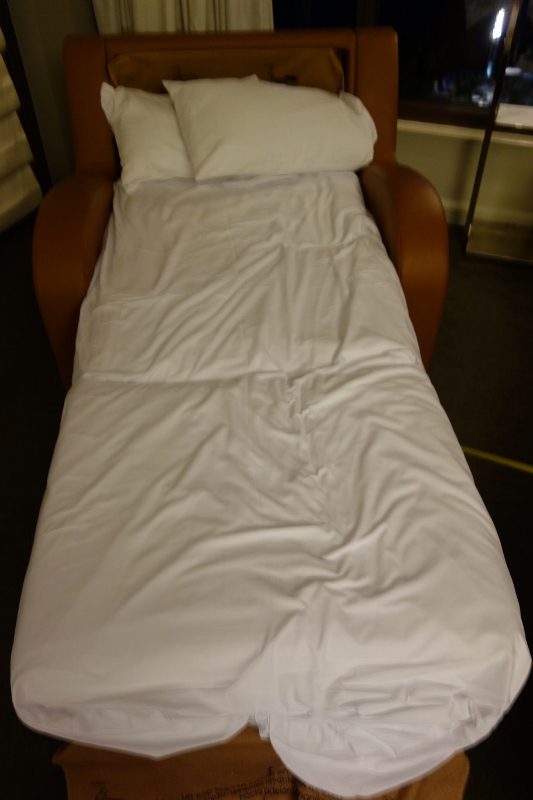 The large chair converts into a bed which I measured as 30 inches wide by 77 inches long–it sleeps a little shorter than that–with a comfortable 5 inch cushion.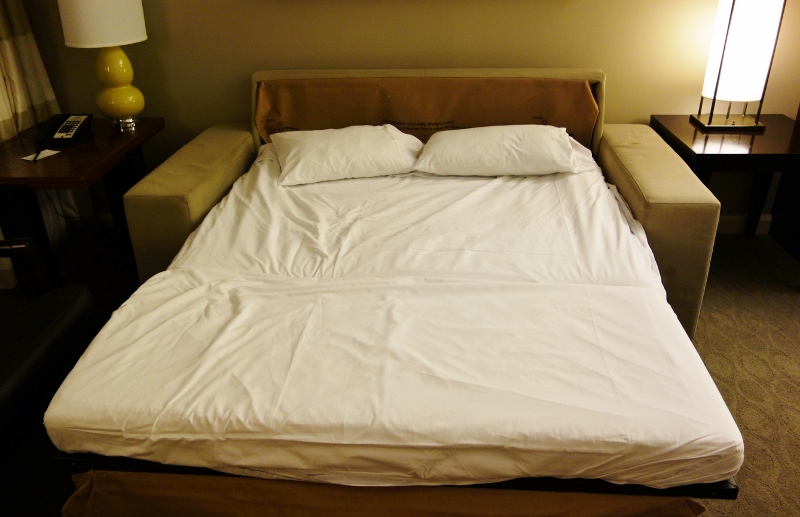 The sofa also convert into a bed, 78 inches long by 60 inches wide, also with a five inch cushion, and more comfortable than most Disney World sofa beds.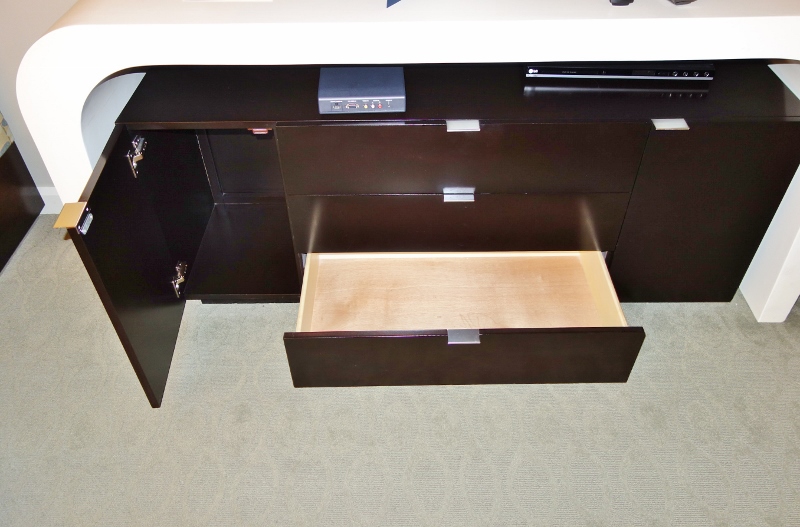 The room has plenty of storage for the three people it sleeps.  Besides the closet at the entry, and the space in the large laundry room, there's also a dresser beneath the TV…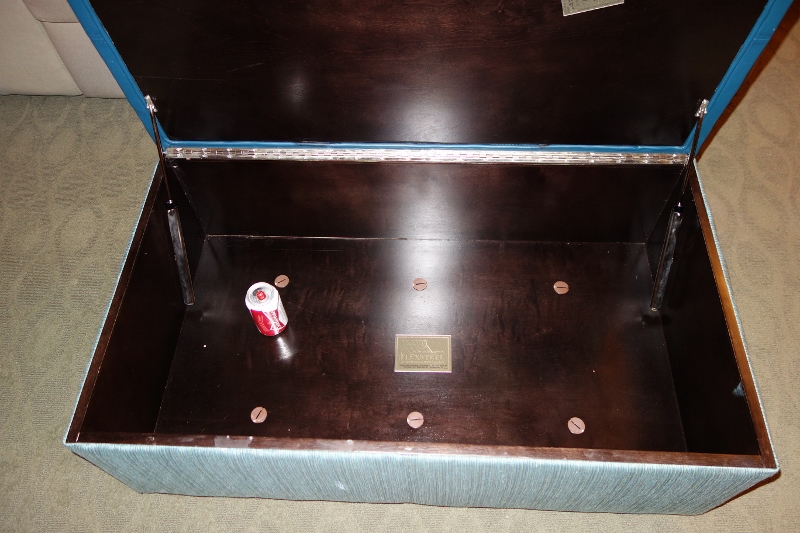 …and the top of the living room room ottoman is hinged, revealing even more space inside. Note the scaling object.
The combination of spaciousness, storage, and an extra bath makes Bay Lake Tower Two Bedroom Villas one of the best options at Walt Disney World for larger groups–and the One Bedroom Villas are positively luxurious…
This review continues here.


Follow yourfirstvisit.net on Facebook or Twitter or Pinterest!!